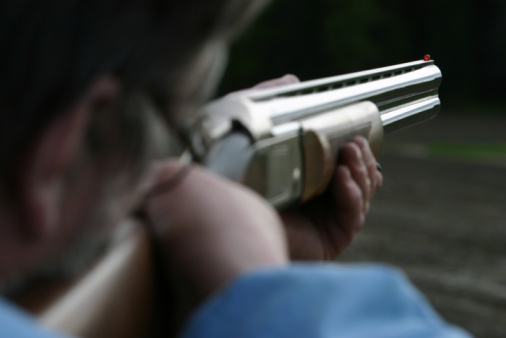 WENTWORTH — In Rockingham County, guns are a way of life.
During the Civil War, the Searcy & Moore gun factory supplied rifles to Confederate soldiers.
Firearm maker Sturm, Ruger & Co. has a plant in Mayodan and Remington is headquartered in Madison.
Hunting has long been a favorite pastime.
And in 2013, the Rockingham County Board of Commissioners passed a resolution upholding the Second Amendment.
So late last Friday, when a Facebook post leaked a draft ordinance requested by embattled Chairman Keith Mabe that restricted gun use in the county, the firestorm of controversy it set off was predictable.
By Monday morning, as the public relations fallout reached a crescendo, Mabe announced that he was tabling the ordinance. That ended the issue — but not the backlash from residents and Mabe's fellow commissioners.
"Keith doesn't know what kinda hornet's nest he poked here," one county resident posted on Facebook.
In blasting Mabe, some referenced his recent DUI charge.
"Keith Mabe said he brought up this resolution for the safety and well-being of citizens," Vice Chairman Craig Travis said. "Then he needs to practice what he preaches. Where was that concern when he was arrested for DUI?"
Coincidentally, Mabe's case took a turn Monday when Rockingham County District Attorney Craig Blitzer brought to a grand jury allegations that when Mabe was charged with DUI in December, he had at least two other medications in his possession.
Blitzer was instructed by the grand jury to investigate the allegations.
Depending on what he finds, further charges for Mabe could be pending.
The timing seemed odd to some, especially considering Blitzer is a proponent of gun rights. He said despite being against Mabe's ordinance, what transpired in court had nothing to do with the leaked resolution.
Mabe said that the ordinance was only meant to protect people in neighborhoods, not those who live on large tracts of land.
"I didn't know we didn't have anything that didn't restrict shooting in residential areas," Mabe said. "That was the whole purpose — to try to protect the residential areas."
Some don't see it that way.
"Neighbors shoot around me all the time," said Doyle O'Bryant, a Monroeton resident and retired police officer. "It's just a fact of living in the country."
According to emails obtained by the News & Record, Mabe initially was enthusiastic about his proposed ordinance. But that changed once residents and fellow commissioners began to attack him.
Late Saturday, he told County Attorney Robert Shaver "we made a mistake by sending it to an idiot commissioner" and took a swipe at a constituent.
"So many dumb people do not know what a draft is," Mabe wrote.
In recent years, attempts by commissioners to introduce ordinances that restrict gun use in the county have been met with resistance. And there are some who think commissioners haven't gone far enough.
In October 2014, a vote on an ordinance that would allow concealed weapons in government buildings was pushed to early 2015.
That vote has yet to occur to the dismay of some.
"First, they wouldn't let us carry our concealed weapons into county buildings," said Tyres Tatum, a Mayodan resident. "Now, they want to take the opportunity to shoot at all.
"What are they going to take away next?"
Contact Danielle Battaglia at (336) 373-4476, and follow @dbattaglianr on Twitter.