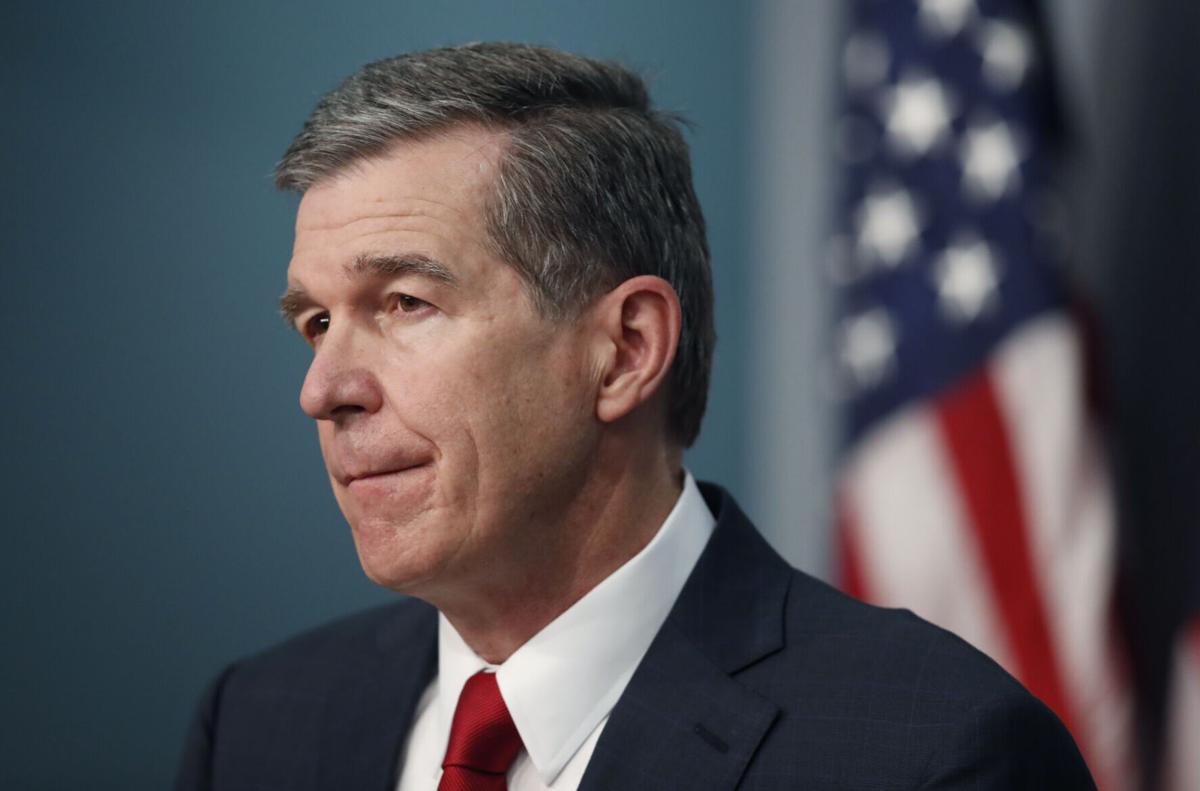 The last-ditch efforts by parents of college football players in North Carolina to convince Gov. Roy Cooper to allow them to see games this season-opening weekend have been denied.
Not even a push from North Carolina coach Mack Brown will allow families into games in Chapel Hill, Winston-Salem and Boone on Saturday. Wake Forest will play No. 1 Clemson, App State will host Charlotte, and Carolina will be home against Syracuse.
"Our request was turned down," said Pat Crowley, a former UNC lineman whose son, Will, is a walk-on tight end for the Tar Heels. "Mack had a call with Mandy Cohen (secretary of N.C. Health and Human Services), and he texted me and said they turned us down."
Cooper, who has reiterated that during Phase 2.5 only 50 people are allowed at an outdoor arena, could not be reached for comment.
Kelly Haight Connor, a spokeswoman in the governor's office, wrote via email that the COVID-19 pandemic isn't letting up in North Carolina.
"This week's report from the White House Coronavirus Task Force has North Carolina in the red zone for cases and in our meeting yesterday with Dr. Deborah Birx, she emphasized that continued vigilance was paramount," Connor wrote.
She also said that while there's been progress in stopping the spread of the virus, there hasn't been enough to allow more fans at sporting events.
"State health officials understand the desire of parents to watch their children compete and for life to return to normal," she said. "We've made progress in North Carolina and avoided the surges seen in other states, and as our numbers continue to stabilize and go down, the state will continue a dimmer switch approach to lifting COVID-19 restrictions.
"But based on current trends, the limitations on spectators at large venues and mass gatherings remain in place."
Drive-in events, though, are not considered mass gatherings if attendees stay in their vehicles. And at Wake Forest, the university and Truist will host drive-in viewing events at the Winston-Salem Fairgrounds during the morning for ESPN's "College GameDay" broadcast and another during the Clemson game on ABC. Up to 350 vehicles, with up to four people in each, will be permitted at each viewing party.
The Fairgrounds has also hosted drive-in movie viewing, and Charlotte Motor Speedway recently hosted concert-goers in 1,500 vehicles to see the Avett Brothers perform on a stage in the infield.
Because Orange County in Chapel Hill has stricter guidelines than Cooper's Phase 2.5, only 25 people will be allowed Saturday at Kenan Stadium, which seats 50,500 fans.
Fifty spectators will be permitted at Wake Forest, and those tickets will go to parents of redshirt seniors first.
Appalachian State's Kidd Brewer Stadium seats 30,000, and parents of players took to social media to try to convince Cooper to allow them to attend home games. Those parents used the hashtag #parentsinthestands, but as of Thursday there'd been no response from the governor's office.
Tim Moore, the N.C. House speaker and a Republican, sent a letter to Cooper, a Democrat who is running against Republican Lt. Gov. Dan Forest for re-election, asking for parents to be allowed to attend events this fall.
"It came to my attention that your administration does not currently plan to allow family members to attend athletic events, even if they comply with social distancing and containment guidelines," Moore said.
Crowley said he feels bad for all schools in North Carolina whose parents of players can't get in to see the games.
"It just stinks for everybody," Crowley said. "It's much different in Virginia, where their governor is allowing more people at football games because the stadiums are so big."
Still, groups are likely to gather to watch games on TV this weekend.
"Families will gather in restaurants, breweries, and other venues to watch athletic competition in large groups, often indoors," Moore wrote. "Thus, there is no justification for prohibiting family members from attending athletic events in large outdoor stadiums, where they can remain 6 feet apart."
U.S. Rep. Mark Walker, a Republican from Greensboro who is not seeking re-election, also chimed in.
"Barring parents from an empty 51,000-seat stadium because of North Carolina's 50-person outdoor mass gathering restriction is illogical, ridiculous, and a gross mismanagement of policies supposedly put in place for our state's safety," Walker said in a statement. "UNC and Governor Cooper need to fix this and amend any restrictions to allow mothers and fathers to support their children."
Bubba Cunningham, UNC's athletics director, was disappointed that nothing has changed in the push to allow parents into games.
"Parents provide incredible support to our student-athletes, and I am disappointed for them that the North Carolina Department of Health and Human Services has decided not to grant an exception to the State's mass gathering limits in order for families to attend athletic competitions," Cunningham said in a statement. "We appreciate that our state officials have the difficult task of ensuring the health and safety of all of our citizens, and we are confident that we can distance several hundred family members within football stadiums across our state that hold tens of thousands. We remain hopeful that families – and fans – will be able to return to competitions in the future."
Be the first to know
Get local news delivered to your inbox!