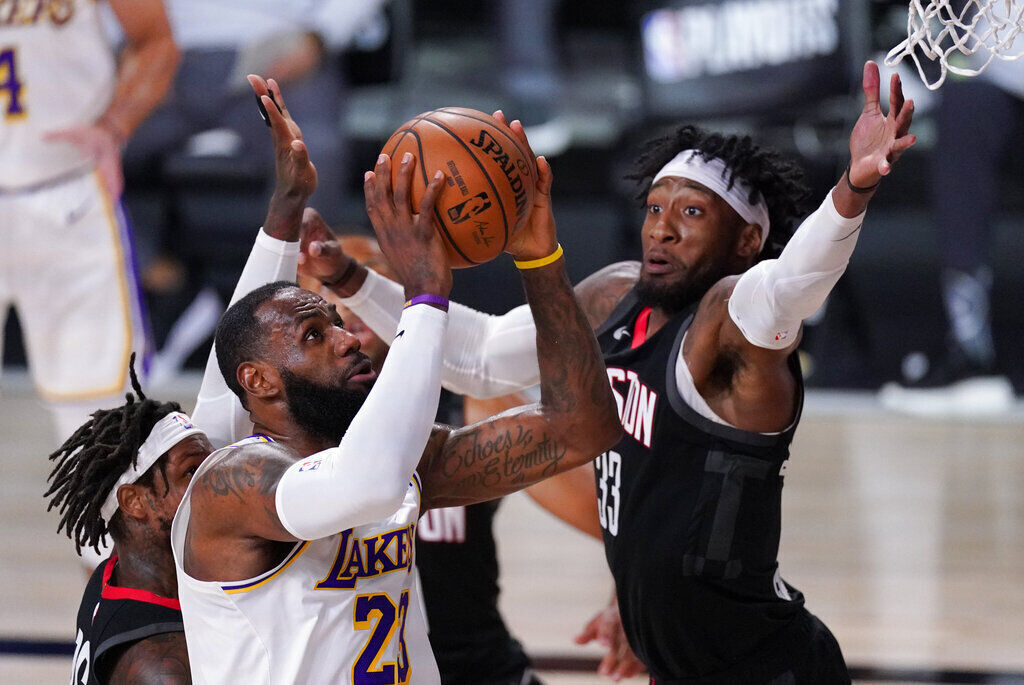 If you close your eyes while watching a sporting event in 2020, not much seems different. In baseball, you can still hear fans roaring after the crack of the bat of a big home run. In the NBA, the fans still cheer on their teams when they knock down a three-pointer.
If you open your eyes, you will be greeted to the new normal: Empty stands.
There are a select few people who are allowed to be in attendance at these games. In MLB ballparks, the only people you will see in the stands are members of the grounds crew, and a few other team employees. For a large portion of the NBA bubble in Orlando, the only fans allowed into the game were players of other teams. Only just recently have family members been allowed to enter the bubble to attend games, and even then, it is still limited to four guests per player, according to a league memo. When the NFL begins its season this week, only some stadiums will allow fans into games, with many different health precautions waiting for them at the door.
Regardless of the individual league's policy, the sentiment is the same across all the major sports, the show must go on.
For some players, it makes the game easier. Houston Rockets guard James Harden, whose team made it to the playoff portion of the bubble, told USA Today, "It's an opportunity for us as a team to communicate and talk more, especially on the defensive end."
On the other end, there are guys like Lakers forward LeBron James, who didn't quite agree. "You got to create your own energy here," James told USA Today.
Some players have quipped in their postgame press conferences that it reminds them of their high school days, when they were playing in AAU tournaments.
A new breed of fans is born
While most players agree that things are drastically different without fans, the teams, and leagues, have all done different things to try to keep things as normal as possible for fans watching at home.
When Major League Baseball announced it would be using piped in crowd noise for the 2020 season, it was met with a lot of animosity. Many believed it was too staged, or that it took away from the unfiltered version of the game that fans were going to get should there be no fans or staged audio. But the reality is that the staged crowd noise has been a success for major league baseball. For those watching at home, it gives life to a broadcast that can lull fans at times, even when there are people in the stands. Most organizations have also resorted to putting cardboard cutouts of fans in the seats, which gives a bit of character to the games, and gives the clubs a chance to create some revenue by selling the cut outs.
For nationally broadcasted games, Fox has experimented with virtual fans, who fill up the outfield seats and look like something that was engineered for a video game. The experiment was met with some criticism for how unnatural it looked.
The NBA has largely settled for video fans, fans who appear via video chat right in the sight of the television camera along the sideline. Athletes like Peyton Manning, Chris Bosh and Dwyane Wade, to pop stars like Lil Wayne have all been seen cheering on their teams from their virtual seats.
The biggest problem that faces sports going forward is the readjustment to allowing fans back into games. The NFL will be the guinea pig for the project, as they will allow some teams to let fans in to their games at limited capacity starting this Sunday. But with the NBA, MLB, and NHL seasons winding to a close soon, and the PGA Tour chomping at the bit to allow their fans in soon, what league will put forward the most efficient model that provides safety for all involved for this season, and going forward?
NASCAR has already been allowing fans into their events recently, without hardly any snags stopping them. NASCAR, who was one of the first sports leagues to return following the shutdown the pandemic caused, laid out a plan for many other leagues to get back to action. It's entirely possible that they could be the ones that lay out the road map for allowing fans to return to events soon.
Sports in 2020 are extremely different. Baseball players wear masks during games. NBA players have assigned seats on the bench, something reminiscent of elementary school classrooms. PGA Tour golfers are not shaking hands with fellow competitors following rounds anymore.
While it is a blessing to have sports back, fans are itching to get back to their seats in stadiums. Fans are tired of this "new normal." They want their tailgating back. They want their Saturday afternoons at their alma mater's football stadium back. But most important, fans want their "normal" back.
And sports are the place where getting back to normal can start.
Be the first to know
Get local news delivered to your inbox!