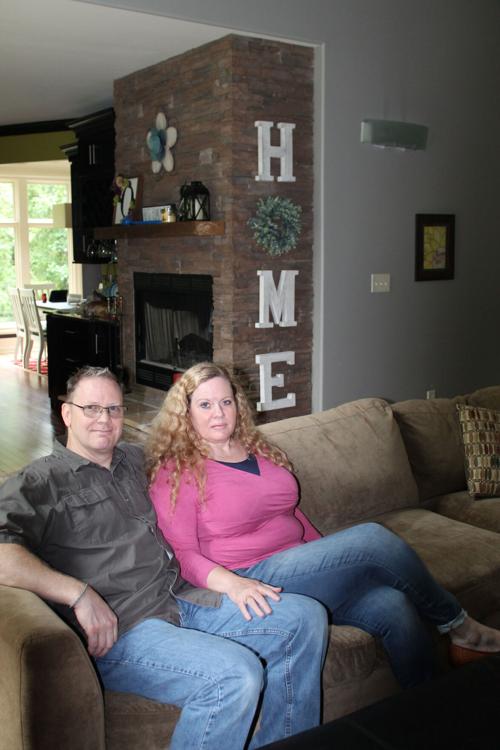 Ed and Ruth Ann Ott credit the current low mortgage interest rates with their ability to buy their dream home.
"We might not have been to afford it earlier, but the interest rates dropped, and we were able to look at homes with a higher price because of that," said Ruth Ann.
The couple found the perfect home when searching for a closer location to their new jobs at Southstone Behavioral Health Center in Halifax County, he as a science teacher and she as a clinical director and program officer.
"It was the only house we looked at and we fell in love real quick," said Ed, noting that the sale fell into place quickly.
The Otts are not the only family benefiting from low mortgage interest rates during what realtors are calling a "boom" in the area's real estate market.
"There is absolutely a housing boom. I have seen it building over the last year," said Teresa Moody with Holley & Gibson Realty Co. She has worked as licensed realtor in Danville for almost 25 years.
"It's a phenomenal boom to the point that it's hectic. If you look at active, on-market listings, you see 'pending, pending, pending.' Houses are under contract within days," she said. "Well-cared-for, especially updated, homes that are priced correctly, are selling within weeks, oftentimes within days. It is a very fast-paced market."
Tony Adcock, sales manager at the Blackwell dealership, and his fiancée, Roxanne Clark, recently found themselves competing to buy a new home in Danville.
"The interest rate wasn't a factor, but there were two other competing offers on the home," said Adcock. "We had to adjust our offer but got a fair price."
Increased sales and low rates
Eric Hash works as the association executive of the Dan River Region Association of Realtors.
He said the city of Danville saw a 30% increase of sales in the second quarter of 2020 compared to the second quarter of 2019 and sales for January through May of this year were up 39%.
"Throughout the spring and into the summer, mortgage rates have fallen to record lows," he said. "Record low mortgage rates have driven a refinance boom and have helped sustain the for-sale market during the COVID-19 pandemic and economic downturn."
He predicted that low interest rates would continue throughout 2020 and into 2021.
The world has been "turned upside down" by the pandemic, he said, but during that time, "Danville has been one of the hottest markets in the state."
The average 30-year fixed-rate mortgage interest rate fell to 2.91% last week, according to a news release from Virginia Realtors.
"This is a decrease from last week's average rate and only slightly higher than the historically low rate of 2.88 percent earlier this month," the release stated.
Of course, the most favorable rates are available to those buyers able to put down a 20% down payment, which can be a "major obstacle," the release pointed out.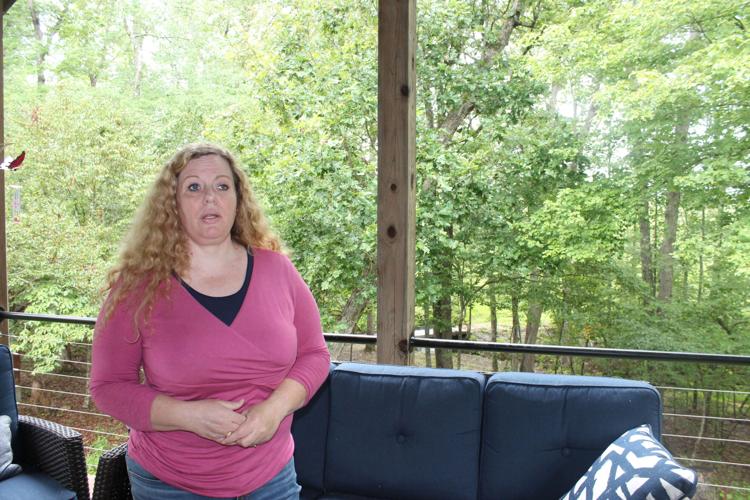 Saving thousands
David Totten IV, a realtor with Dodson Realty, said he recently sold a home to a woman who had been renting for years and was able to take advantage of the lower interest rates. He has been a realtor for five years.
"She was able to buy her dream home where she could host family gatherings and enjoy the fruits of her labor," he said. "In the grand scheme of things, a 1% lower interest rate will save her over $27,000 over the life of the loan."
Jim Houser, also a realtor with Holley & Gibson, said the current real estate market has definitely seen a rise in sales, which he contributes in part to the interest rates.
Houser, a realtor for 15 years, is also president of the Dan River Region Association of Realtors.
"The current real estate market has seen a definite rise in sales. I believe that the extremely low interest rates has sparked an interest for these sales. I have seen mortgages at 2.75% and have been told there have been some even lower at 2.5%," he said.
Robert Bridgforth with Wilkins & Co. Realtors said the boom has been going on since about January.
"Sellers are getting multiple offers within two weeks of listing dates. The historically lowest interest rates, sometimes below 3%, are driving buyers to commit to 30-year fixed rates," he said.
Other aspects of the pandemic
Moody also cites the low interest rates, but added that some workers actually got an economic boom during the pandemic.
"The essential workers are working extra, and the workers who got temporarily laid off got an economic boost from the government," she said.
That can be tricky, though. She said that workers need to be back at work for a couple of paychecks before being approved for a home loan.
One of her clients had to postpone his new home search because he took a free pass on a house payment, which disqualified him.
Another way the pandemic has helped the market is through the programs of the federal government, Bridgforth believes.
"The White House, so far, is doing its job well in supporting the economy during this pandemic. For instance, the Payroll Protection Plan, unemployment compensation, mortgage forbearance and subsidies, rental payment assistance, eviction forbearance, utility payment forbearance and utility cut-off forbearance are all preventing an economic recession," he said.
Adcock said he and his fiancée were influenced to buy a home after living in downtown Danville "lost its luster" because of the pandemic restrictions.
Not enough homes
The law of supply and demand has kicked in to make the market a seller's market, the realtors agreed.
"It is a seller's market because the inventory of available homes for sale is low and buyer demand is high," Bridgforth said.
He quoted a fellow real estate agent who, when asked by his buyer how the market is right now, replied, "Do you remember how it was shopping for bathroom tissue back in April this year? That is what it is like trying to buy a home now."
Hash said the city of Danville has 26% fewer listings than last year and Pittsylvania County has 25% fewer listings.
With the supply down, prices, of course, are going up.
"The problem we are experiencing is that in certain price ranges, we do not have enough homes for sale on the market. In other words, we have the buyers, but not enough to show them," Houser explained. "This creates a seller's market, which tends to drive prices a little higher than normal."
Totten finds that most of his interested buyers are looking in the $90,000 to $140,000 range.
"When homes hit the market, they aren't lasting before they're under contract," he said. "With housing inventory being so low, there are several buyers competing to purchase their first or next home. Sellers are able to capitalize on these market conditions and in many cases get more than their asking price."
Moody said realtors are working extra hours and have to be at the top of their game. Currently, she is showing 15 to 20 homes a week.
"I am probably showing fewer than last year, but I'm showing them to ready, willing and able buyers, who have to make decisions much faster to win the houses," she said. "The millennial generation is the biggest number of buyers. They are coming of age and it's time for them to have homes. Then there are the [baby] boomers who are downsizing."
She believes the strong economy and low interest rates have been driving a strong real estate market over the last year or more, but the pandemic has made people reevaluate what is important in life.
"So many families have more than ever recognized that having a safe place of refuge and retreat, a place to spend time and enjoy friends and loved ones — a home sweet home — is a top priority.
Changing the game
The pandemic has also changed the way houses are shown, according to Houser.
"In the beginning of the year the pandemic was a big concern. Realtors needed to think about exposure and how we were to meet with clients and show property," he said. "Many agents even decided not to work real estate for a brief period of time in order to allow time for the outbreak to subside some before meeting the public again.
"Those who did choose to continue working made things possible through social distancing and masks with limited number of people allowed to see the home, usually only two. No more bringing the entire family with you."
Totten said the pandemic has provided him with unique opportunities.
"It has caused a lot of agents to think outside of the box when it comes to listing presentations, showings, signing and collecting documents and networking. I love technology, so the pandemic has been quite helpful for my business," he said.
The future
"Our city is growing and improving so much over the last decade, [and] I believe that has made an impact on people wanting to transfer here from other areas," Moody said. "Even before the pandemic, but even more so now, I have experienced a surge of people wanting to leave more congested areas with a high cost of living and a fast pace of life to come to Danville and Pittsylvania County, where the housing is affordable, taxes and cost of living are low, the pace is a bit slower and the people are friendly."
Houser is optimistic for the housing market in the Danville region.
"With the city taking the initiative to bring good paying jobs into the area and the advancements they have already made, I see a bright future for the housing market as sales continue to rise along with property values," he said.
Be the first to know
Get local news delivered to your inbox!