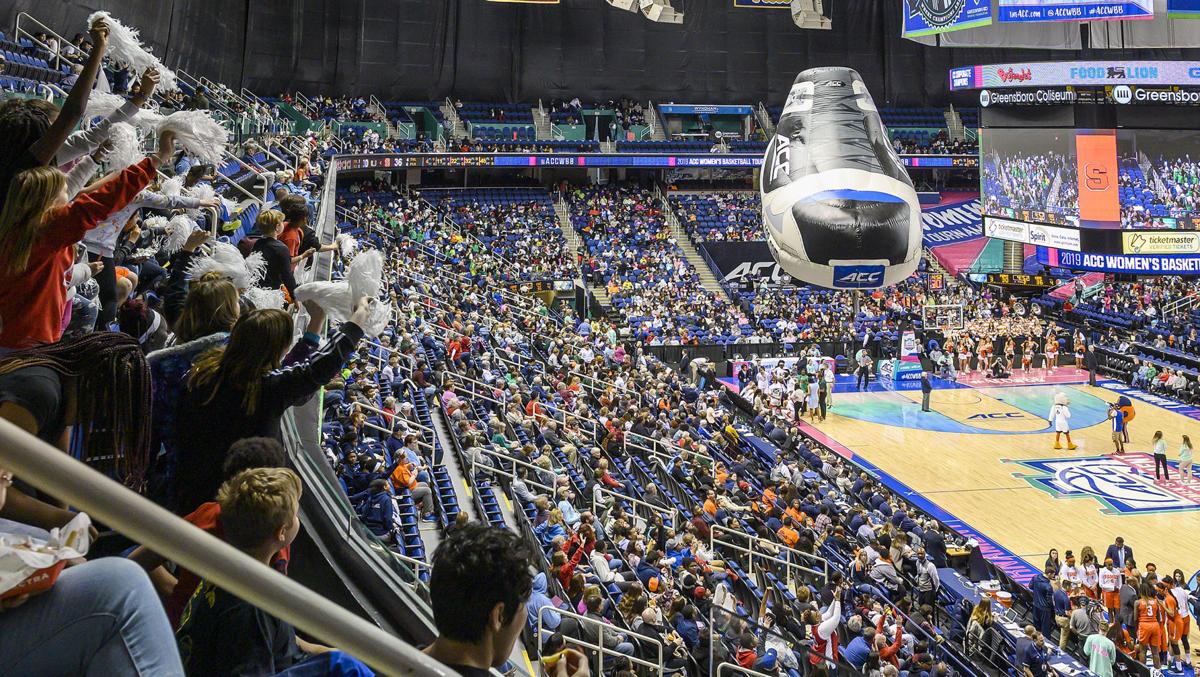 GREENSBORO — March basketball is here. And so, too, is the coronavirus.
On the eve of college basketball's conference tournaments, the first confirmed case of COVID-19 has been confirmed in North Carolina, a person in Wake County diagnosed with the illness after returning from a trip to Washington state.
As of late this afternoon, nine people had died of the illness in the United States and 118 cases had been diagnosed in 16 U.S. states, according to figures reported by The New York Times. Worldwide, more than 92,700 cases have been confirmed in 79 countries. The outbreak has killed 3,158 people, with 2,945 deaths in China.
The virus is spreading, and that's made the basketball world uneasy.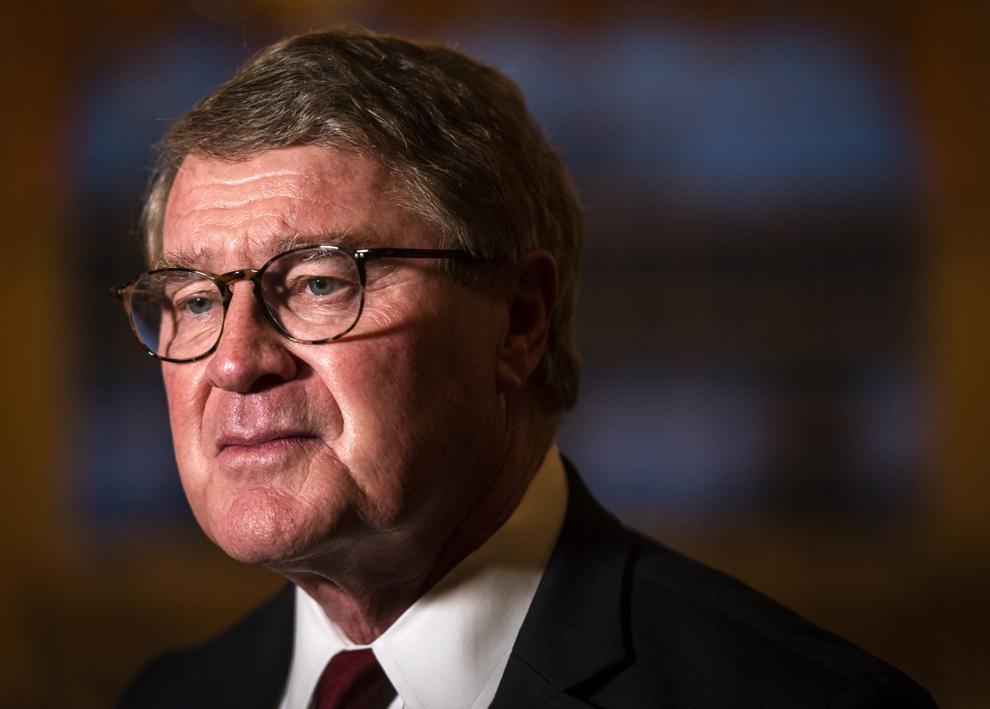 "We've been talking about this for over a month now on a contingency planning basis," ACC commissioner John Swofford said this evening. "That's the prudent thing to do, and I feel like we're well-prepared. You just hope you never have to implement what you talk about."
The ACC Women's Tournament starts Wednesday at the Greensboro Coliseum, followed next week by the ACC Men's Tournament. The Coliseum is set to host first- and second-round games in the NCAA Tournament on March 20 and 22.
A formal statement from the ACC said the league is "following the guidelines outlined by the Centers for Disease Control and Prevention," and preparing to play all games as scheduled.
"We're in direct communication with the governor's office, as well as with local health officials," Swofford said. "And that's not only for the immediate future, but also with the spring sports in mind and what we could be looking at for their regular seasons and championships. …
"Hopefully the next few weeks won't be problematic, but we'll accommodate whatever needs to be done from a health standpoint. We'll do what we can do to assist in protecting people. If there's something we need to respond to, we're ready to do that. Right now, we see things as full-speed ahead."
The ACC is not alone. The commissioners of both the Southern Conference and MEAC said their leagues are taking extra precautions, but that their basketball tournaments' schedules haven't been affected.
"The health and well-being of our teams and fans and everybody involved is always going to be of paramount importance," SoCon commissioner Jim Schaus said. "This is our largest public event in terms of attendance. We're taking the coronavirus issue very seriously. We have developed a plan for that."
The SoCon men's and women's tournaments begin Thursday and run through Monday in Asheville — UNCG's teams are both third seeds — and Schaus said the league has been working with the Buncombe County Health Department to prepare.
"It's important," Schaus said, "to have a feel for what's going on in the area that the tournament is taking place. … County health officials are engaged in these sorts of things on a regular basis. We have taken some valuable precautions, things that are consistent with what CDC is doing on a national basis."
The league has placed coronavirus informational flyers from the CDC "in fan areas, team areas and locker rooms" throughout the Harrah's Cherokee Center, Schaus said. Extra hand sanitizer stations have also been set up.
The MEAC men's and women's tournaments are next week, March 10-14, at Scope Arena in Norfolk, Va., and N.C. A&T's teams will both be top-three seeds.
"First and foremost, you make sure that health and safety of our student-athletes, coaches and fans is the most important consideration," MEAC commissioner Dennis Thomas said. "We're working with the city of Norfolk's medical people, and they have developed a plan in case the coronavirus is within the Hampton Roads area.
"We've talked with Scope Arena as well, and obviously we'll take extra precautions to ensure our teams and fans have the appropriate sanitary stations throughout the arena and locker rooms. More than we normally have."
Thomas said the MEAC had coped with the H1N1 flu pandemic in 2009 as well as hurricanes and storms in years past, but "I've never encountered anything quite like this, a disease threat like this one."
And what if the outbreak spreads during the NCAA Tournament?
Donald Remy, the NCAA's chief operating officer, told Bloomberg News that emergency plans are in place.
"If you can think of it, it's something that we've gone through an analysis around," Remy told Bloomberg News. "We've contingency planned for all circumstances."
The NCAA's medical advisers include its own chief medical officer Brian Hainline and former U.S. Surgeon General Vivek Murthy.
In 2018, more than 80 percent of the NCAA's $1.1 billion in revenue came from March Madness licensing and broadcast contracts. In a worst-case scenario, the NCAA has an insurance policy and reserve funds that could make up most of the financial losses.
"This is a once-in-a-lifetime opportunity for many of these student-athletes," Remy told Bloomberg News. "As we're thinking about these circumstances, we're thinking about how to preserve that once-in-a-lifetime opportunity, and at the same time how to make sure that any decision we make is grounded in medical science."
Contact Jeff Mills at (336) 373-7024, and follow @JeffMillsNR on Twitter.