Hubert Davis noticed a note on his desk Tuesday afternoon.
Charlie Scott called, it read.
Shortly after seeing it, Davis hurried to his introductory news conference as North Carolina men's basketball coach. At one point, he mentioned looking forward to the conversation with the significant UNC figure.
A day later, Scott said the two hadn't been able to connect yet. But when they do, it will link two monumental moments for their beloved Tar Heels' history — Scott, the first Black scholarship athlete at UNC, and Davis, the first Black coach for the program. Scott wants to say something similar to what Dean Smith told him as an incoming 6-foot-5 guard.
"The reason Coach Smith said he recruited me was not because I was a Black basketball player," Scott said. "He recruited me because I was the best basketball player he saw play.
"And I think the reason Hubert got that job is not because he was a Black guy. It was because he was the best guy suited for that job."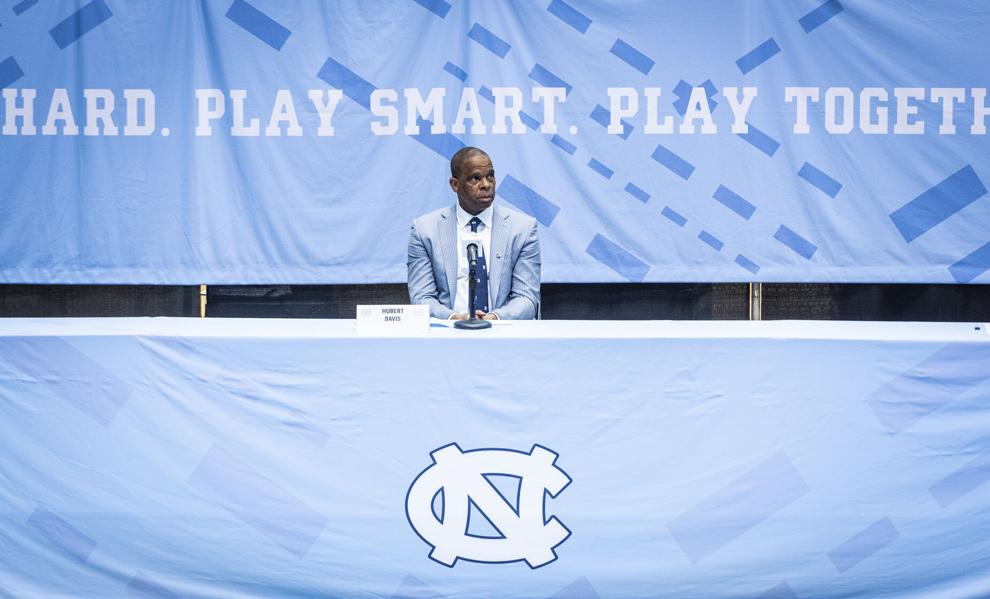 Davis, a nine-year assistant under Roy Williams and a UNC guard from 1988 to 1992, becomes the newest thread to Scott's legacy.
Scott, now 72 and living in Atlanta, was recruited by Smith and immediately thrust into the focus of racism that permeated in opposition to justice in the Civil Rights Era. He overcame that with an excellent career. His three seasons, from 1967 to 1970, resulted in All-America selections during his junior and senior seasons.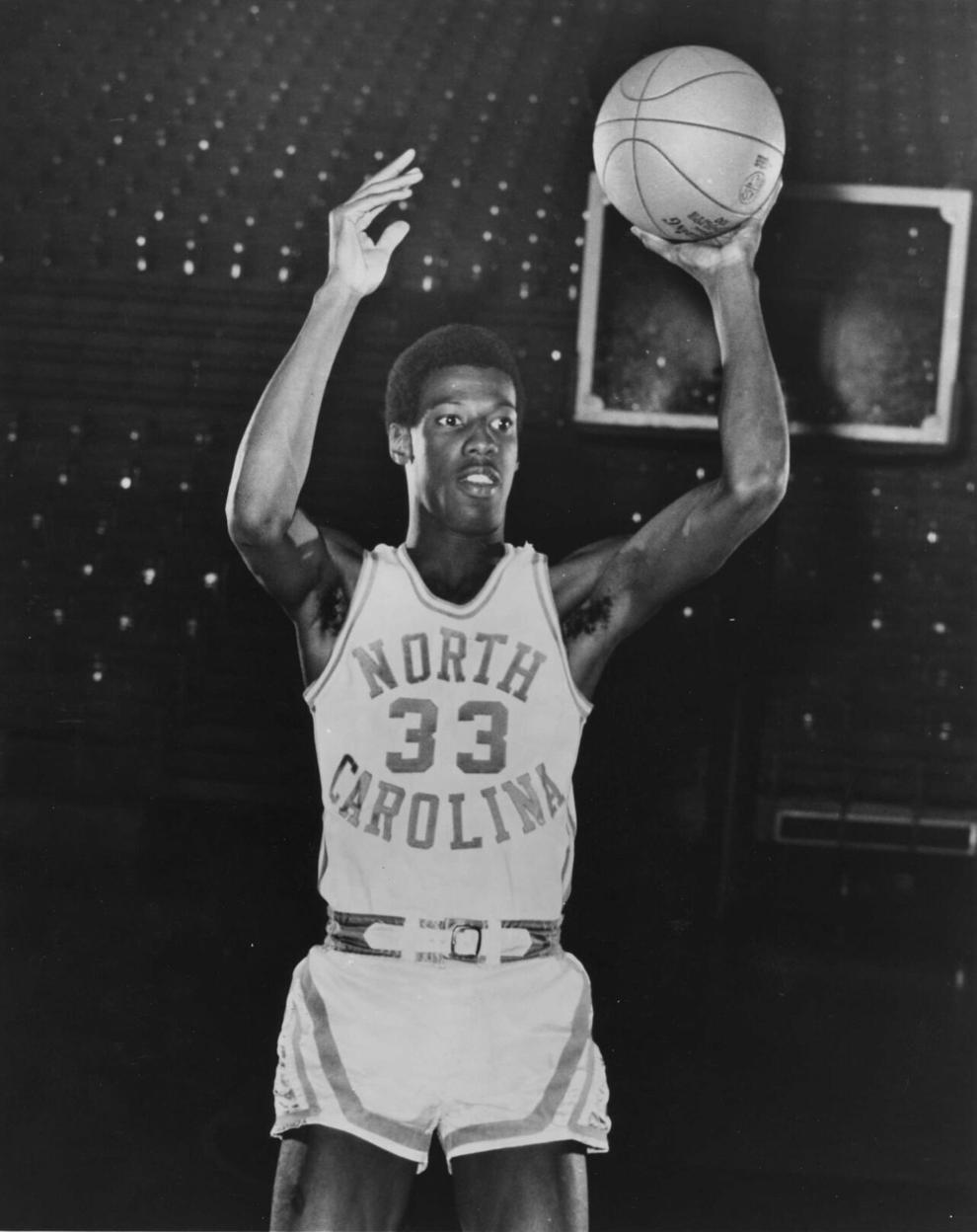 He averaged 22.1 points per game for his Tar Heels and authored a 10-year pro career after that. He joined the College Basketball Hall of Fame in 2015, and the Naismith Memorial Basketball Hall of Fame in 2018.
His success became a major pillar in the program's ascension to two national championships under Smith and three more during Williams' tenure.
Walter Davis, the uncle of Hubert who played just after Scott (1973 to 1977) at UNC, explained as much last year.
"When I got to Carolina, I just had to play ball, listen to Coach and go to class," Davis said, according to the Phoenix Suns' website. "That was it. He took all the heat. He made that possible for all of us to do that at Carolina."
Scott combatted expectations throughout his career. He said that came in the form of his own expectation, but also from others who hoped he would fail. When he performed well on the court, he mentioned, it came with relief that he'd met the high standard that burdened his ability to appreciate achievements.
"I never enjoyed it as much as I should've or could've at that moment," Scott said of his career. "... It's pretty neat to know the things I was able to do and to set a standard that would be replicated and done even better by others."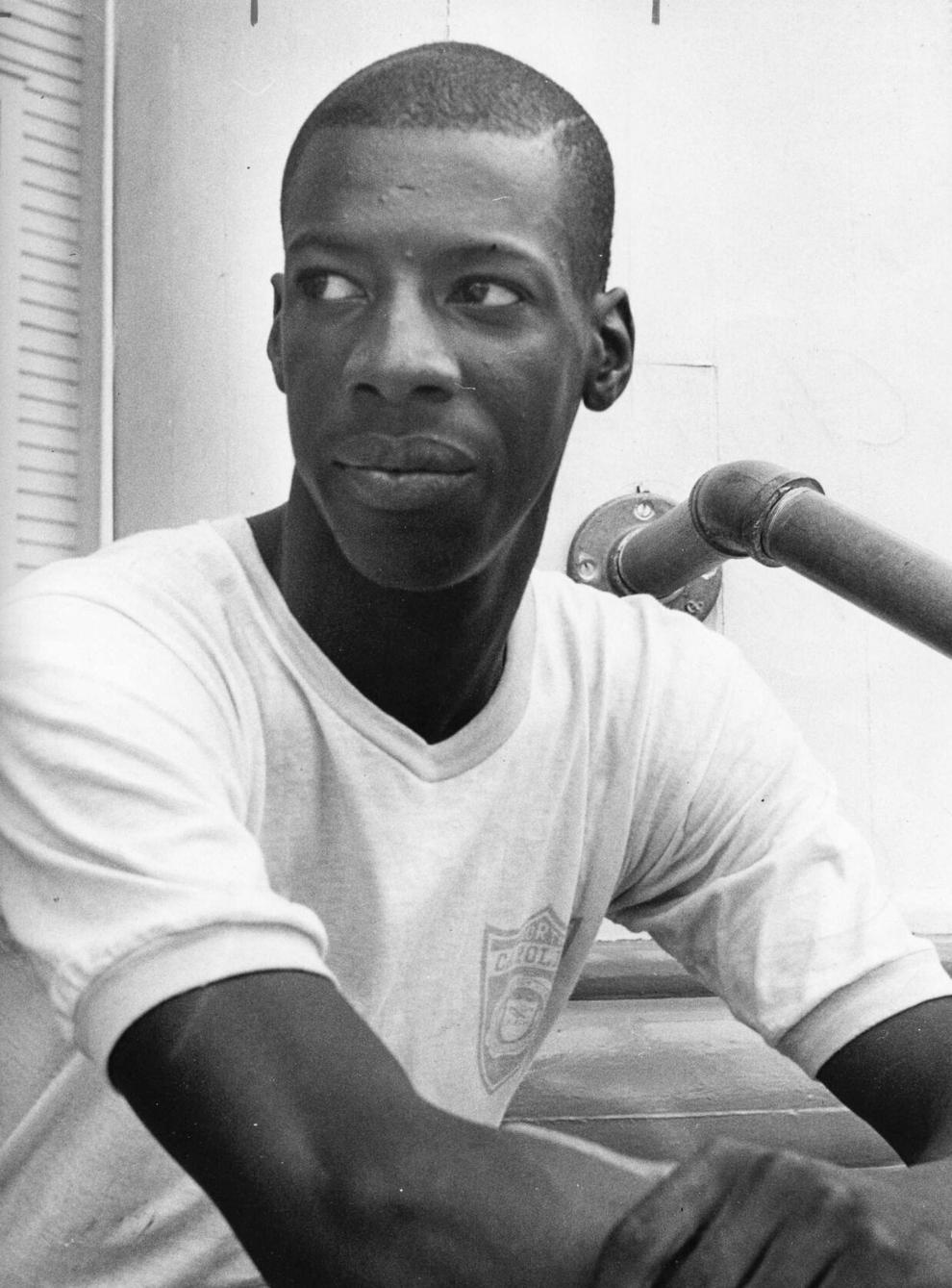 Not surprisingly, Scott cherished that the program will have yet another leader from the Carolina family. Hubert Davis' hiring, however, confirmed a hope he had as a player: that a Black coach could one day run the program. A lot of that hope, Davis said, came because of the character Smith possessed.
Smith's tenure at UNC was marked by a winning tradition and a passion for social justice. His steps in Chapel Hill — recruiting Davis, integrating the restaurant "The Pines" in 1964 by eating with a local pastor and a Black theological student, helping a Black grad student purchase a home in a previously white neighborhood in 1965 — were an effort to move society forward.
He hopes that hires like Davis' continue to happen, for the benefit of the student-athletes. According to the most recent numbers from the NCAA demographics database, only 28 percent of Division I head men's basketball coaches in 2020 were Black.
"I look at football, I look at basketball, and I think of course there should be more coaches that are Black," Scott said. "Because there are so many Black players in the sport itself.
"I know for one thing that, especially with today's athlete, there's got to be a communication of understanding amongst each other, especially with what is going on in our society today."
Today's athlete also has a more robust platform than Scott did in his career. That's become increasingly clear with the ongoing conversation regarding name, image and likeness and displayed as student-athletes got involved nationwide in marches against police brutality and social injustice after the death of George Floyd.
Scott said that if he played today, he hoped he would have used every avenue to share his voice and feelings.
"I hope I would've been more like a LeBron James-type of character," Scott said. "I think his social standards and his social stance, I applaud very much. I would hope I would have those types of standards.
"Because I mean, today's society, I think athletes understand their position and understand their power. You can accomplish a lot more now that you could when I was an athlete. That's why Coach Smith was a rarity. There weren't many coaches like him."
When Davis and Scott finally speak, they will have plenty to talk about.
Scott said he'll be sure to remind Davis just what he's gotten himself into.
"You got the job to follow the tradition. There's a lot expected of you," Scott said with a chuckle. "When a lot is given, a lot is expected.
"You've been given that fantastic opportunity, and I'm glad for him."