It wasn't quite Jim Valvano looking for someone to hug after N.C. State won an improbable NCAA men's basketball championship in 1983. John Newman knew exactly who he wanted to embrace after Clemson ended years of futility Saturday in Chapel Hill.
When Brandon Robinson's potential tying 3-point shot missed and the Tigers had a 79-76 overtime victory over North Carolina at the Smith Center, Newman found his man. It was coach Brad Brownell.
"I don't think I've ever hugged him like that before," the former Greensboro Day wing said by phone today. "Once the clock had run out and I saw that shot missed, Coach and I just locked eyes and I was running as fast as I could to get to him and celebrate. It was a huge win for him and our program, so for us to celebrate that together was just great."
Newman's parents, Leslie and John, are already working on getting him a picture of the moment. They were at the Smith Center, along with aunts and cousins, to witness Clemson's first win in Chapel Hill. Ever.
Ending the streak wasn't a specific goal when he arrived at Clemson, Newman said, "But on my Instagram a few years ago when I went to the game the last time they played at Carolina before Saturday they came back a little bit, but Carolina was able to pull away and win. I put on my Instagram story that 'I'm going to win here one day.' I had to speak it into existence. And two years later it comes back full circle."
The streak of futility started in 1926 and spanned 59 games before the Tigers (2-3 ACC, 8-7 overall) finally got to celebrate. They showered Brownell with water bottles and cheered and yelled loudly enough that they could be heard from their locker room during UNC coach Roy Williams' postgame news conference.
Newman said it reminded him of when Clemson won the gold medal at the World University Games in Spain in July. "Just a lot of unity and excitement, yells, it was just a thrill," he said.
Afterward, Newman heard from "around a hundred people" via phone calls or texts and on social media, including Greensboro Day head coach Freddy Johnson and assistant coach Jeff Smith.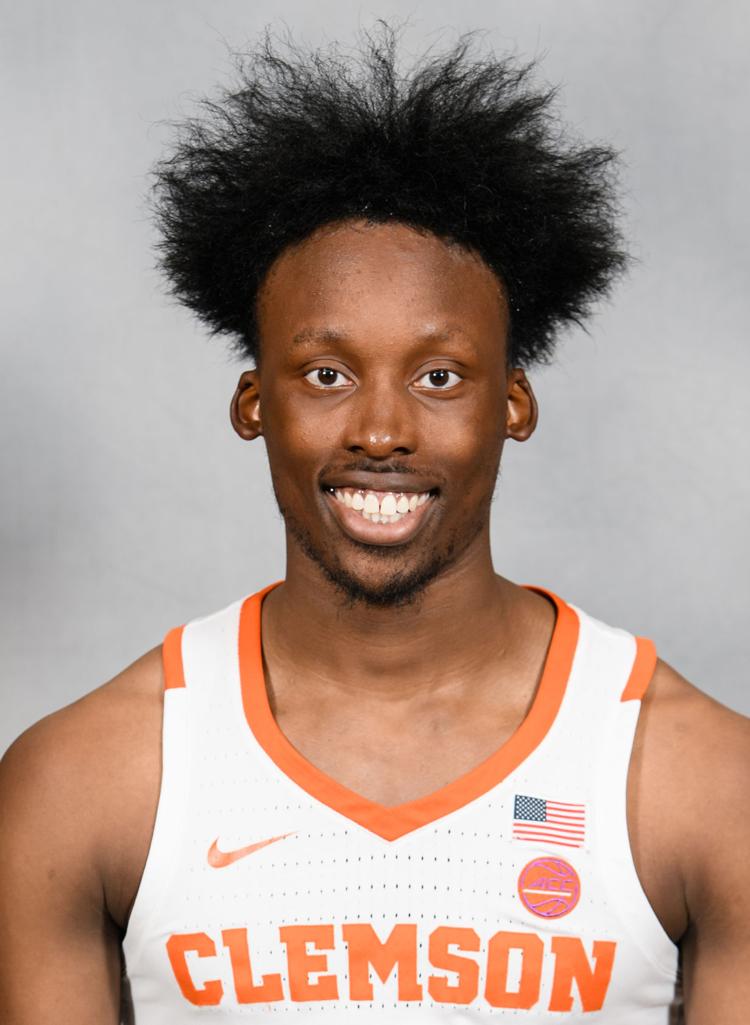 Most of the Tigers were too tired to celebrate much on the bus ride back to South Carolina, but they did watch videos of the game and talk about what they'd just accomplished.
"After any win, that's when your team comes together the most, when you have the most engagement among the players," Newman said.
The 6-foot-5 sophomore has been engaged since the moment he arrived at Clemson. After averaging 2.1 points and 1.8 rebounds while playing in every game as a freshman, the three-time HSXtra.com All-Area player has started all 15 games this season and is averaging 9.9 points, 3.5 rebounds and 2.2 assists.
Brownell "just asks me to be myself, look for ways to score and help my team and be aggressive and be a leader," he said. "It's a lot to ask, but I've had the opportunity to do a lot since I've been here. To whom much is given, much is required and I'm not ducking that at all."
In the win over North Carolina, Newman stepped up by scoring 17 points and added six rebounds, four assists and two steals while playing nearly 43 of the game's 45 minutes.
"Any time you can play a key role in any win it's a big deal," Newman said, "but to be a part of history is just great. It's a great accomplishment for our program and our players. We've worked hard and had our troubles at times, but we came into the game focused and were more worried about us than them. That showed down the stretch."
Now the Tigers have to turn their attention to No. 3-ranked Duke, which visits Littlejohn Coliseum today for a 7 p.m. game. It's not a 59-game streak, but Clemson hasn't beaten the Blue Devils (5-0, 15-1) on any court since Jan. 13, 2016, a span of four games.
"Every game Coach Brownell and the staff have us prepared," Newman said. "We know it's a big game. We're not hiding from it or ignoring that fact, but we just have to go in with a focused mindset and be ready to play."
And if Clemson were to beat UNC and Duke back-to-back, "That would be dope, for sure," Newman said.