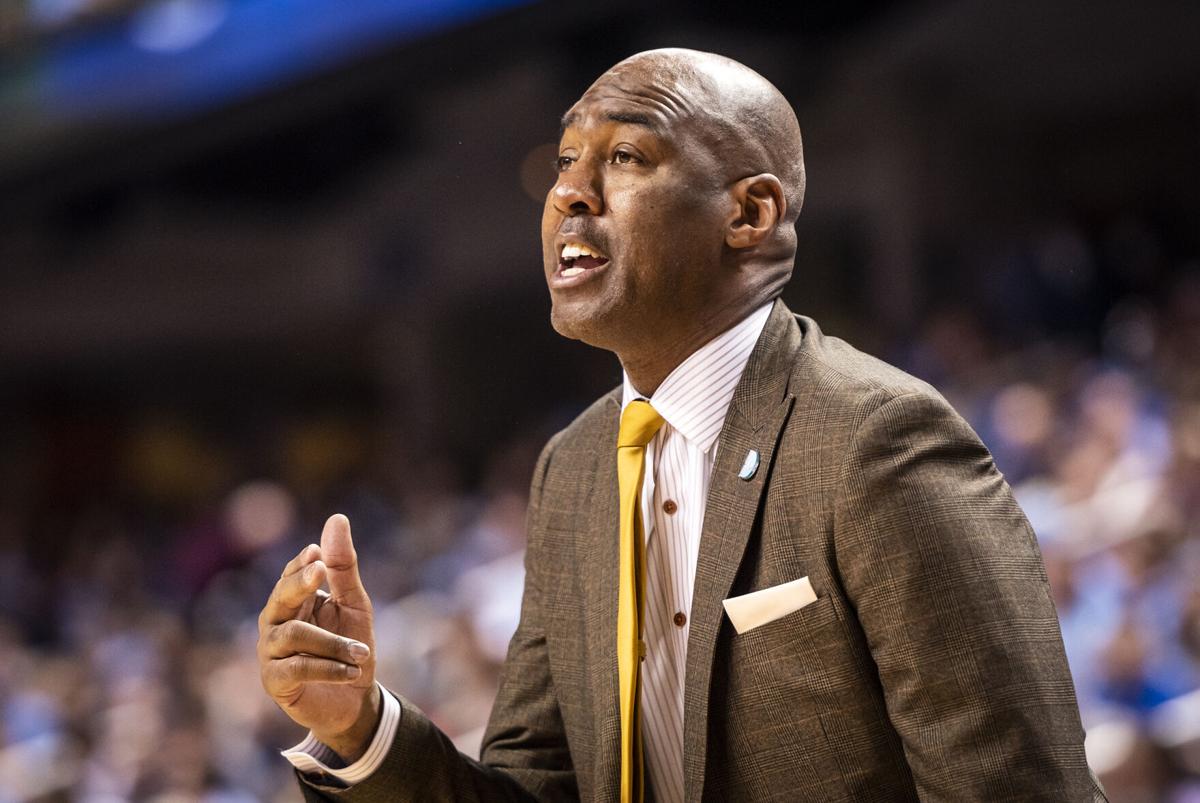 One year and one day after he was fired at Wake Forest, Danny Manning has a new job.
Maryland men's basketball coach Mark Turgeon has hired his former Kansas teammate as an assistant coach.
Manning's record in six seasons at Wake Forest was 78-111, including 13-18 in 2019-20. In league play, the Demon Deacons were 30-80 and never finished better than 10th in the regular-season standings.
Wake Forest hired Steve Forbes as coach to replace Manning and try to rebuild a struggling program. The Deacons went 6-16 this season and are reshaping their roster at a time in which seniors have been granted an extra year of eligibility and when players are being allowed to transfer once without sitting out for a year. Nearly 1,500 players from 353 Division I programs have entered that portal, according to VerbalCommits.com; seven Deacons went in, with three having found new destinations, and Wake has added three transfers.
Manning is a Greensboro native and former star at Page High School.
Turgeon and Manning played together, although Turgeon graduated the season before Manning led the 1988 team to the national championship.
"He has seen it all in the game of basketball and will bring unparalleled experience to our program," Turgeon said in a statement from Maryland's athletics department. "Danny has history recruiting in the DMV region and has many ties locally, as well as nationally. I am excited for him to get to College Park and meet the tremendous guys in our locker room."
Manning, who will turn 55 on May 17, was an assistant coach at Kansas from 2006 to 2012, and the 2008 Jayhawks won the NCAA championship as well. He coached Tulsa to a 38-29 record in two seasons before going to Winston-Salem. He worked in the past year as an analyst for ESPN.
"This is a great opportunity to learn from Coach and his staff and be a part of a wonderful conference in the Big Ten," Manning said in a statement.