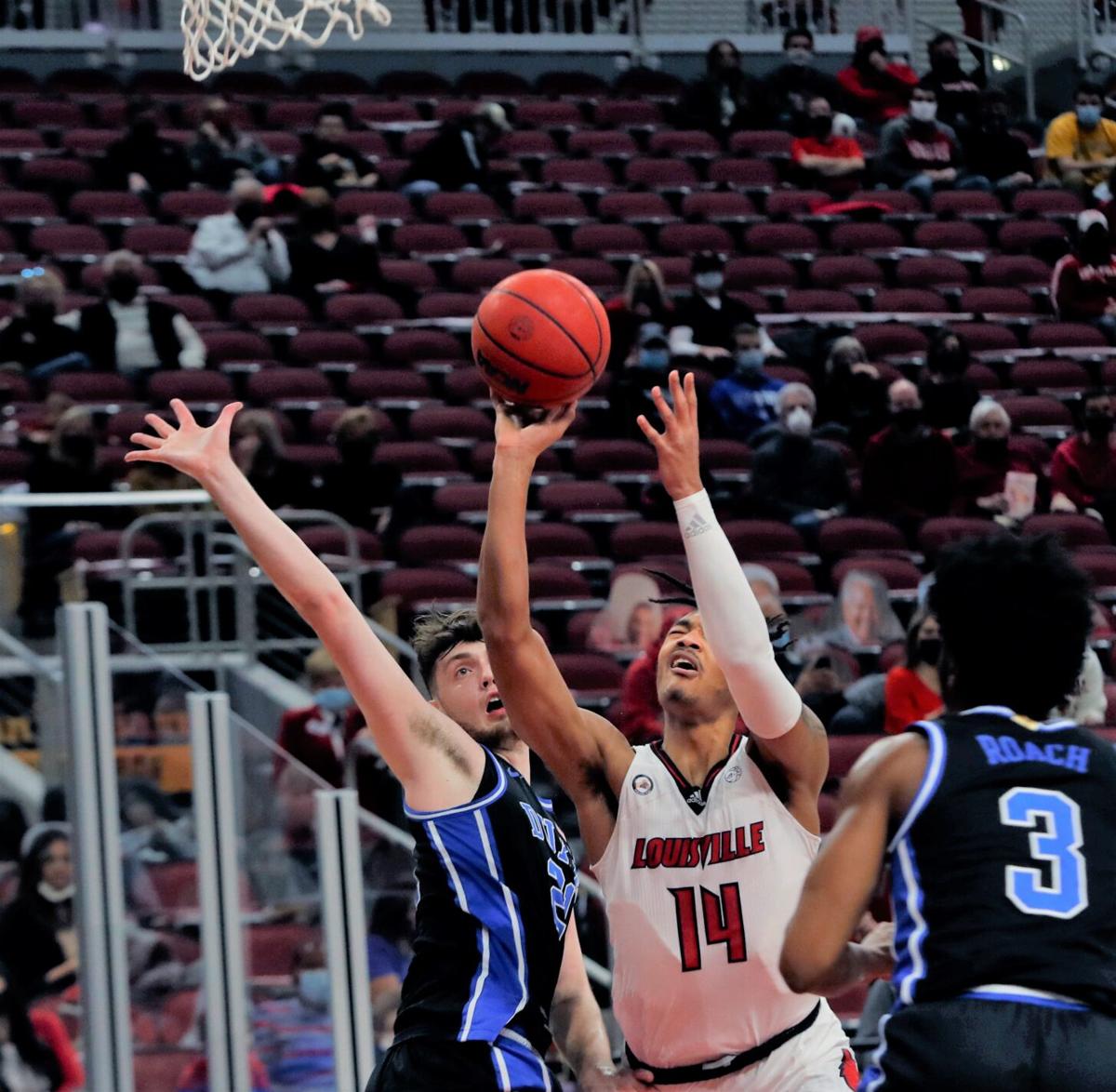 A recap of the Duke men's basketball team's 70-65 loss at Louisville on Saturday.
Why the Blue Devils lost
Carlik Jones scored 19 of his points in the second half, including the last nine for Louisville, which sent the Blue Devils to a third consecutive defeat. Louisville scored the game's last six points, and Duke missed its last four shots.
Stars
Matthew Hurt: 24 points (4-for-5 3FG), eight rebounds.
Carlik Jones: 24 points, five assists.
Jae'Lyn Withers: 13 points, seven rebounds.
David Johnson: 12 points, eight rebounds.
Notable
• Both teams plummeted out of the top 25 this week — Duke for the first time since Feb. 8, 2016. But the Cardinals, who fell just outside the rankings, could find themselves back in after snapping a two-game losing streak.
• Louisville was 18-for-24 at the free-throw line and had a 34-26 edge in rebounds.
• Duke got to the line for only nine free-throw attempts (seven made) and was credited with just seven assists.
• Duke is still searching for its first quality win of 2020-21. Duke's victories this season, with records going into Saturday, have come over Coppin State (5-9), Bellarmine (6-5) and three ACC teams (Notre Dame, Boston College and Wake Forest) with a combined 2-17 league record.
• The Blue Devils are scheduled to play seven of their next 10 games at home, after opening ACC play with four of six on the road.
• Louisville is 8-6 all-time against Duke coach Mike Krzyzewski, the only school with a winning record against him with at least 10 games played.
What they're saying
"We lost to a good team and a kid in Jones who can really control the game, especially at the end of a game. Just a tough loss for us." – Duke coach Mike Krzyzewski, according to the (Raleigh) News & Observer.
Statistics
Records