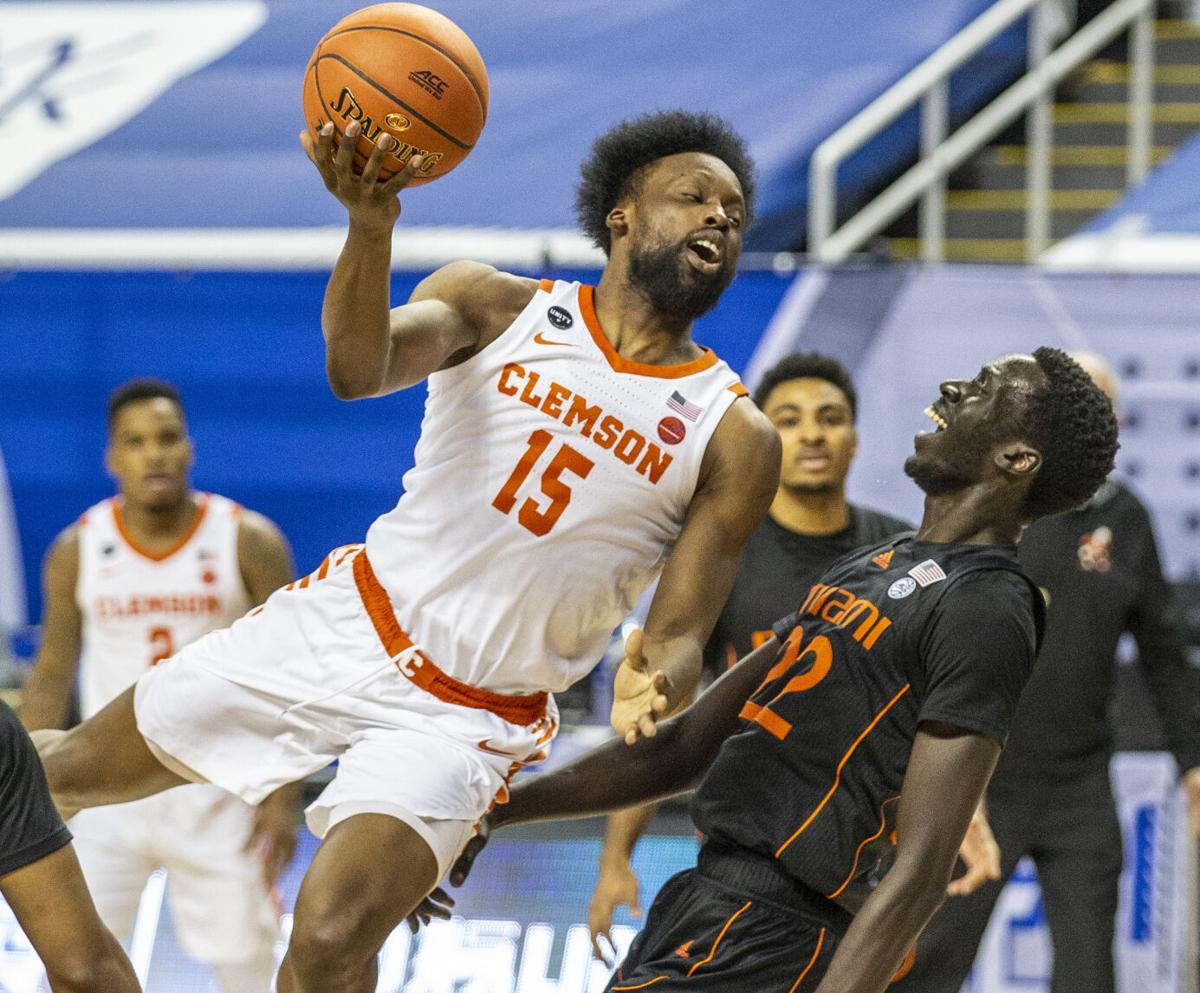 Greensboro's John Newman didn't stick with a hometown university for long. 
The Greensboro Day alumnus who transferred to UNCG while Coach Wes Miller was still the Spartans' coach has announced a second offseason move to join Miller at Cincinnati.
Newman, who played at Clemson during the 2020-21 season, entered the NCAA's transfer portal March 23. Seven days later, he said he had chosen UNCG, "looking for a school that's going to win, has a family feel and allows me to play my game to the fullest."
UNCG announced Newman's move on Twitter on April 14, just hours before news broke that Miller would be resigning to take the Cincinnati job.
"Super excited and grateful to be part of the family!!!! Ready to get to work," Newman tweeted that day atop UNCG's social media post, which has since been deleted.
But after Miller's move and the hiring of Radford's Mike Jones at UNCG on Monday, Newman decided he'd stick with the coach over the program.
"I was looking forward to coming home to UNCG," Newman wrote in a tweet Tuesday night, "but after the recent coaching change, I have made the decision to attend the University of Cincinnati next year. This decision was not easy, but I had to decide what was best for me and my future.
"Greensboro will always be home to me, but I am looking forward to becoming a part of the Bearcat family. As always, I appreciate all of the love and support as I continue my basketball career in Cincinnati. Let's get it."
Newman averaged 5.1 points and 2.6 rebounds in 87 games over three seasons at Clemson. After playing in 31 games and starting one as a freshman, Newman started all 31 games as a sophomore, averaging 9.5 points, 3.9 rebounds, 2.2 assists and 1.0 steals as the Tigers went 16-15.
But the 6-foot-5, 205-pound wing only started eight of 22 games this season while recovering from a knee injury suffered during the 2020 ACC Tournament. He averaged 3.7 points and 2.0 rebounds as his minutes went from an average of 31.6 per game to 15.6.