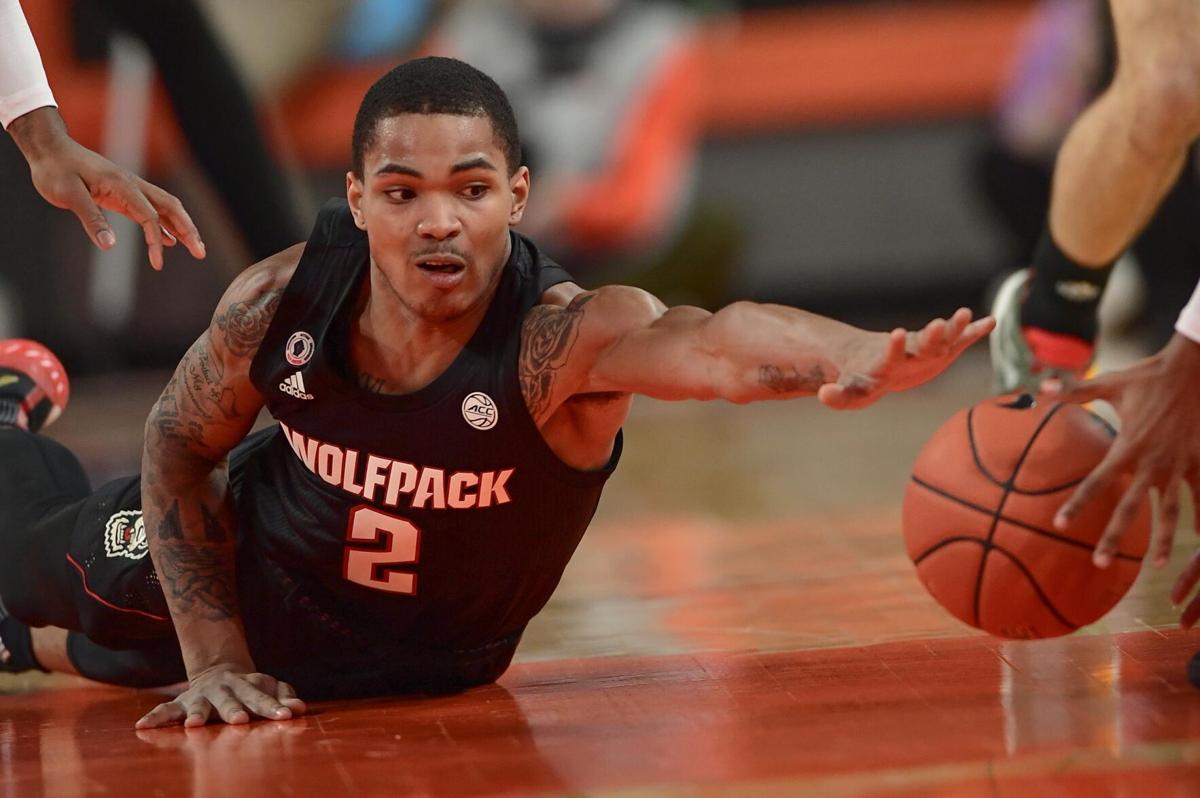 A recap of N.C. State's 74-70 overtime loss to No. 19 Clemson on Tuesday night.
Why the Wolfpack lost
Aamir Simms hit a go-ahead basket for a second straight game as No. 19 Clemson rallied from nine points down in the second half to hand the Wolfpack its first ACC loss. Nick Honor's three-point basket for Clemson with 38 seconds remaining in regulation tied the score at 62-62 and led to the overtime. Clemson put things away on freshman PJ Hall's inside shot that bounced off the rim before falling through with 10.8 seconds left. Clemson had a 42-24 edge on points in the lane.
Stars
D.J. Funderburk: 20 points (9-for-9 FT), seven rebounds.
Devon Daniels: 18 points, 10 rebounds.
Nick Honor: 21 points (5-for-6 3FG).
Clyde Trapp: 11 points, seven rebounds.
Statistics
Notable
• Three Greensboro players competed in the game. State's Shakeel Moore, whose career included stops at Ragsdale and Piedmont Classical, scored seven points and grabbed 10 rebounds. State's Cam Hayes, who played at Dudley and Greensboro Day, scored eight points. And Clemson's John Newman, who played at Greensboro Day, was scoreless.
• State had little difficulty penetrating Clemson's normally strong defense — the Tigers lead the ACC with only 56.2 points allowed per game this season — and shot 56 percent in the opening half, including six three-pointers.
• State had not won its first three ACC games of a season since 2012-13.
• The latest NCAA Tournament bracket projections by Joe Lunardi at ESPN.com have Clemson among the top 16 teams as the ACC's top representative.
• Simms hit the winner last Saturday with 19 seconds to go in Clemson's 66-65 win at Miami last Saturday that returned the Tigers to the national rankings.
What they're saying
"Tonight, I thought we fell apart at the end." – Kevin Keatts, State coach.
"Thankfully, our guys woke up and responded the way good teams do." – Brad Brownell, Clemson coach.
"I didn't really think about it. I just let it go." – Honor, on his shot late in regulation.
Records
Up next
State: Miami, noon Saturday (Fox Sports South)
Clemson: At North Carolina, 7 p.m. Saturday (ESPN) 
Information from the Associated Press is included.
Photos: No. 19 Clemson 74, N.C. State 70 (OT)
NCAA Basketball: N.C. State at Clemson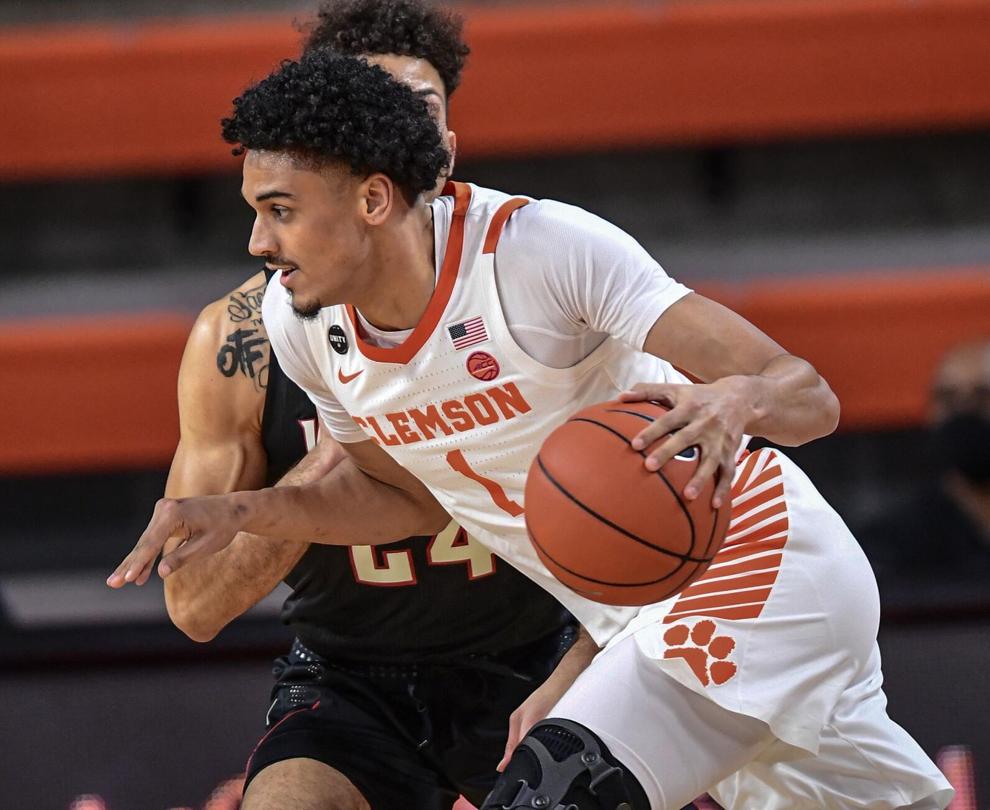 NCAA Basketball: N.C. State at Clemson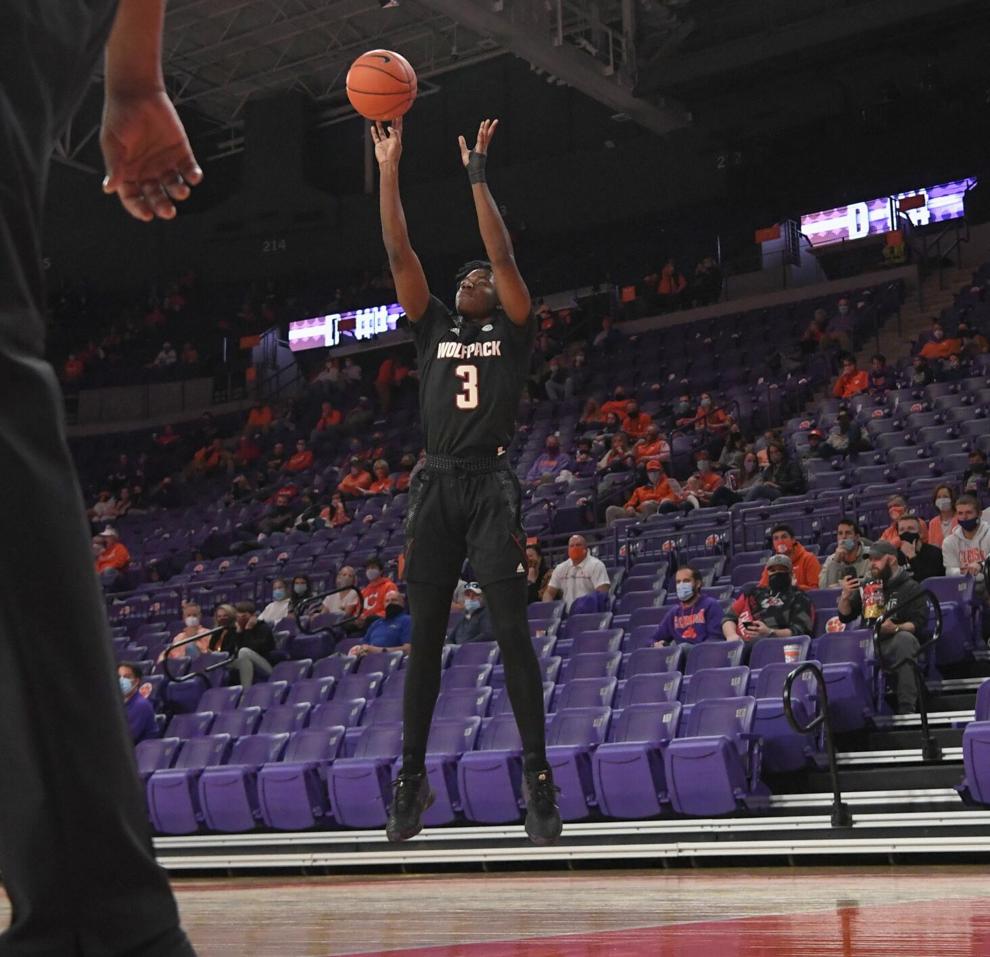 NCAA Basketball: N.C. State at Clemson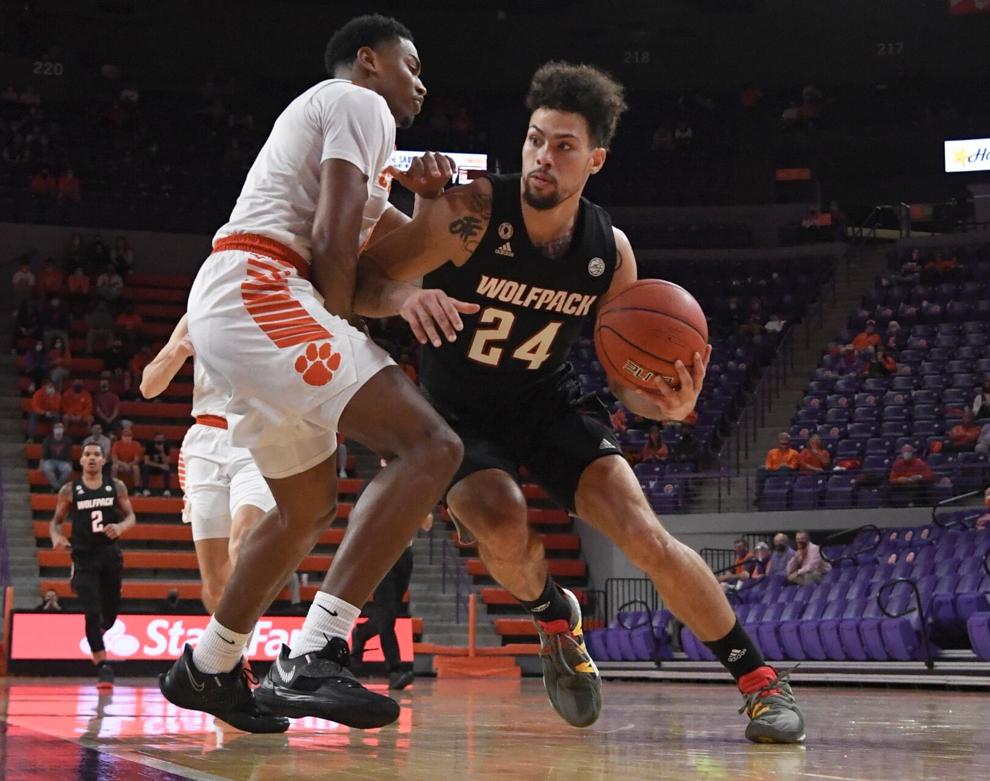 NCAA Basketball: N.C. State at Clemson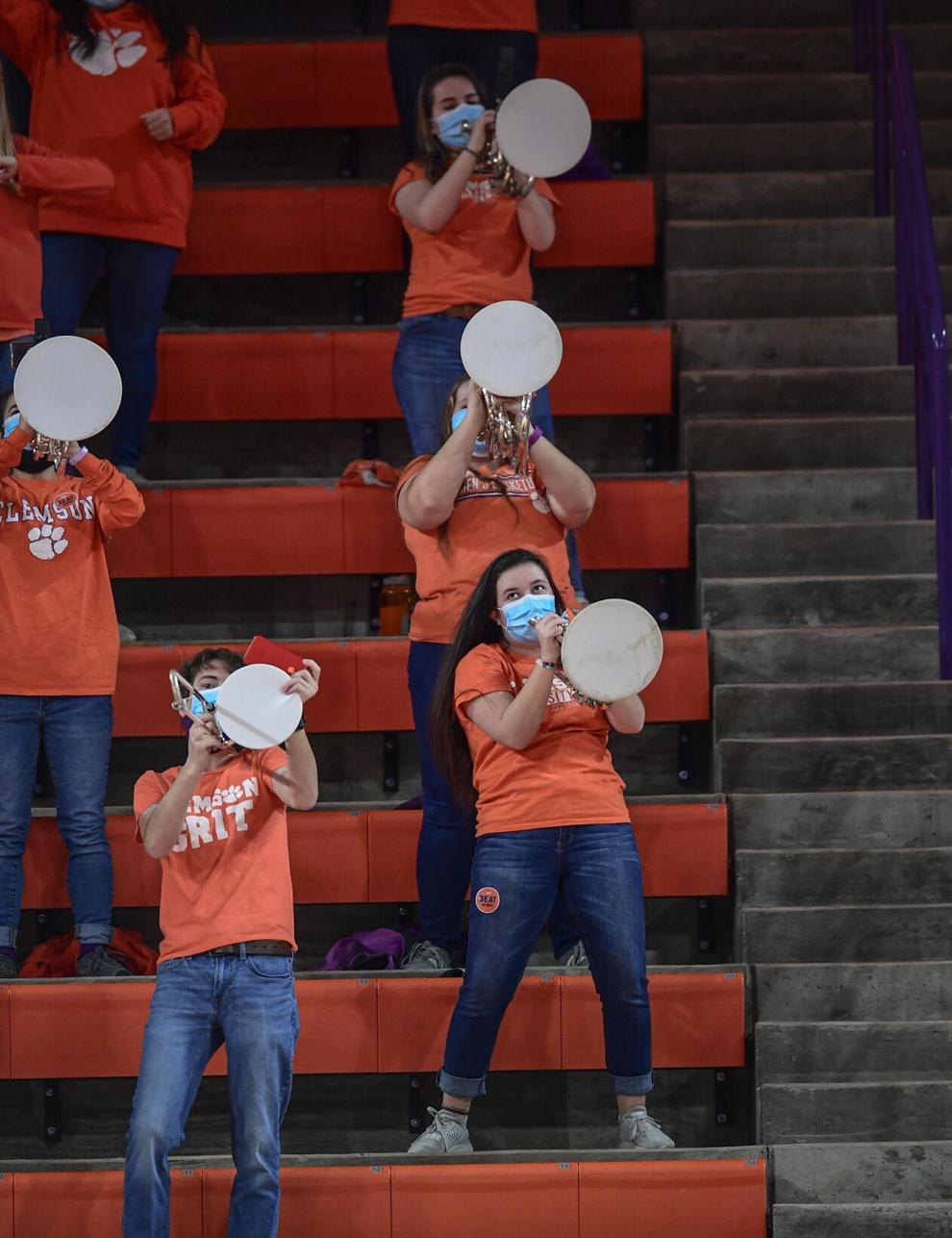 NCAA Basketball: N.C. State at Clemson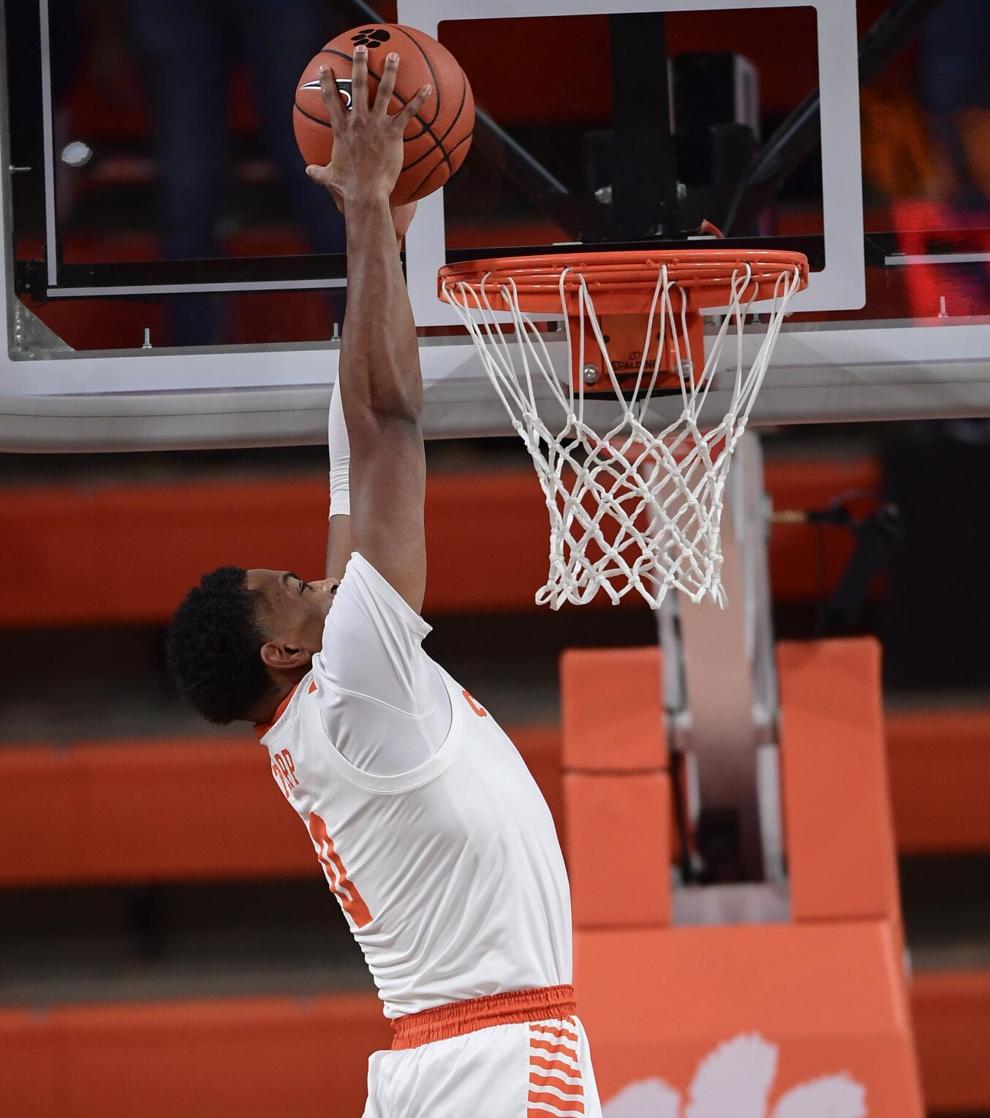 NCAA Basketball: N.C. State at Clemson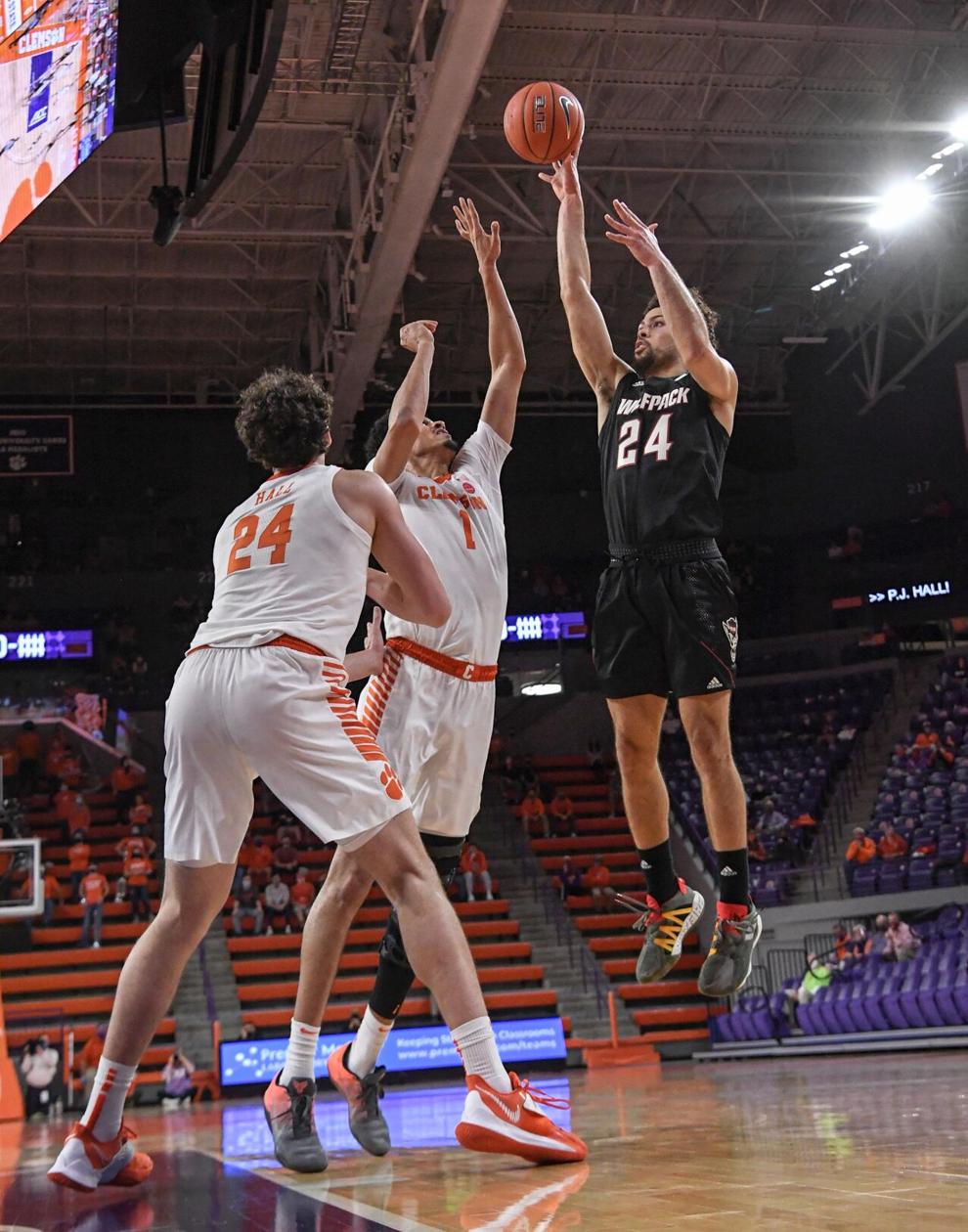 NCAA Basketball: N.C. State at Clemson