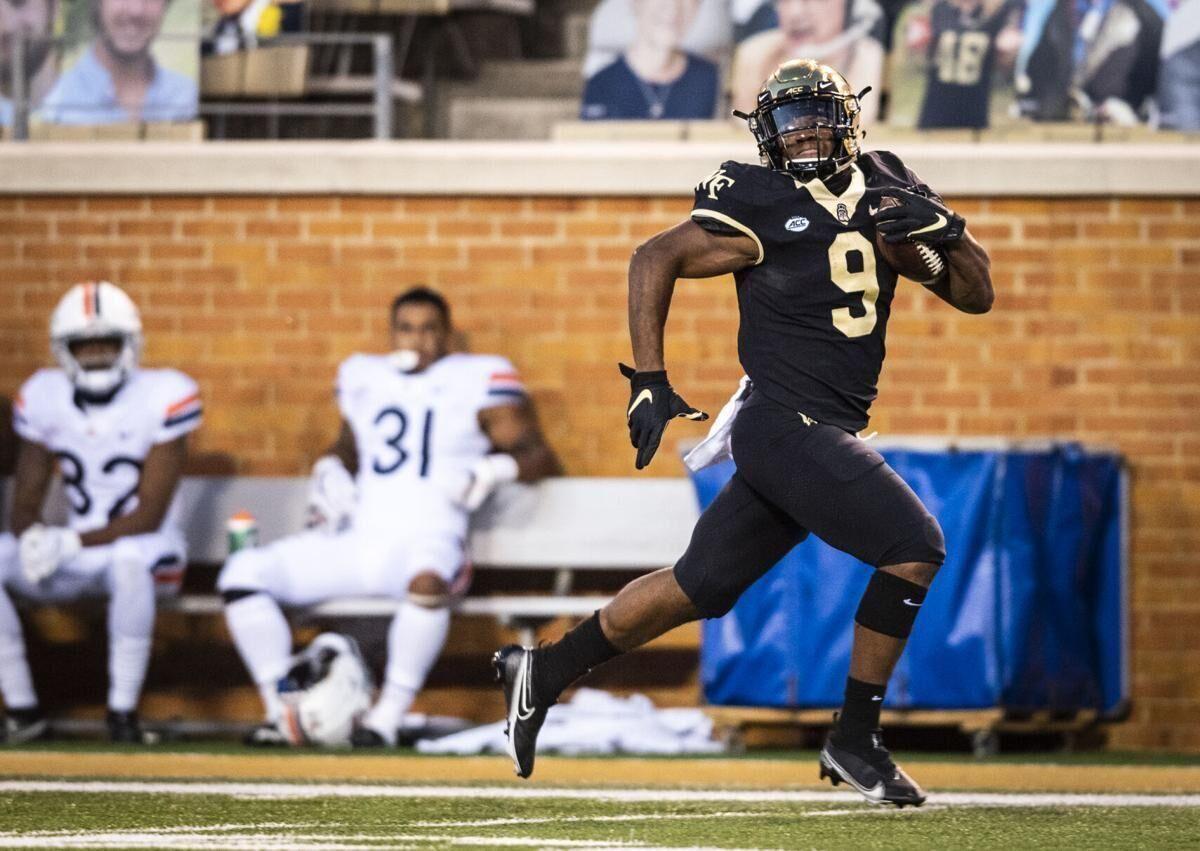 Kenneth Walker III, a Wake Forest running back who entered the NCAA transfer portal after his sophomore season, has committed to play at Michigan State.
Walker, who scored 13 touchdowns in seven games in 2020, opted out before their final regular-season game with Louisville, citing COVID-19 concerns.
He made his announcement on his Twitter feed.
Walker played in the Deacons' first seven games, rushing for 579 yards, as he and Christian Beal-Smith alternated series.
His three best games this season came in a loss to N.C. State (131 yards on 27 carries and three touchdowns), a win over Campbell (11 carries for 105 yards and one touchdown) and a win over Virginia (23 carries for 128 yards and three touchdowns). He had 119 carries and averaged 4.9 yards per carry.
Walker, from Arlington, Tenn., will join a Michigan State team that struggled on offense this season.
The Spartans' rushing offense ranked No. 122 of 127 Division I teams during the 2020 season, gaining just 91.4 yards per game.
The Spartans were ranked No. 109 in total offense, averaging 330.3 yards per game, and they ranked 116th in scoring at 18 points per game.
Michigan State went 2-5, beating Michigan and Northwestern but losing to Rutgers, Iowa, Indiana, Ohio State and Penn State.
Coach Dave Clawson said this week that Walker and linebacker Trey Rucker had entered the transfer portal.
"Kenneth Walker III and Trey Rucker informed me that they have entered the transfer portal," Clawson said in a statement. "We appreciate both of their contributions to our program over the past two seasons."
Walker also rushed for 579 yards in 13 games, second on the team, during his freshman season in 2019. He averaged 5.9 yards per carry.