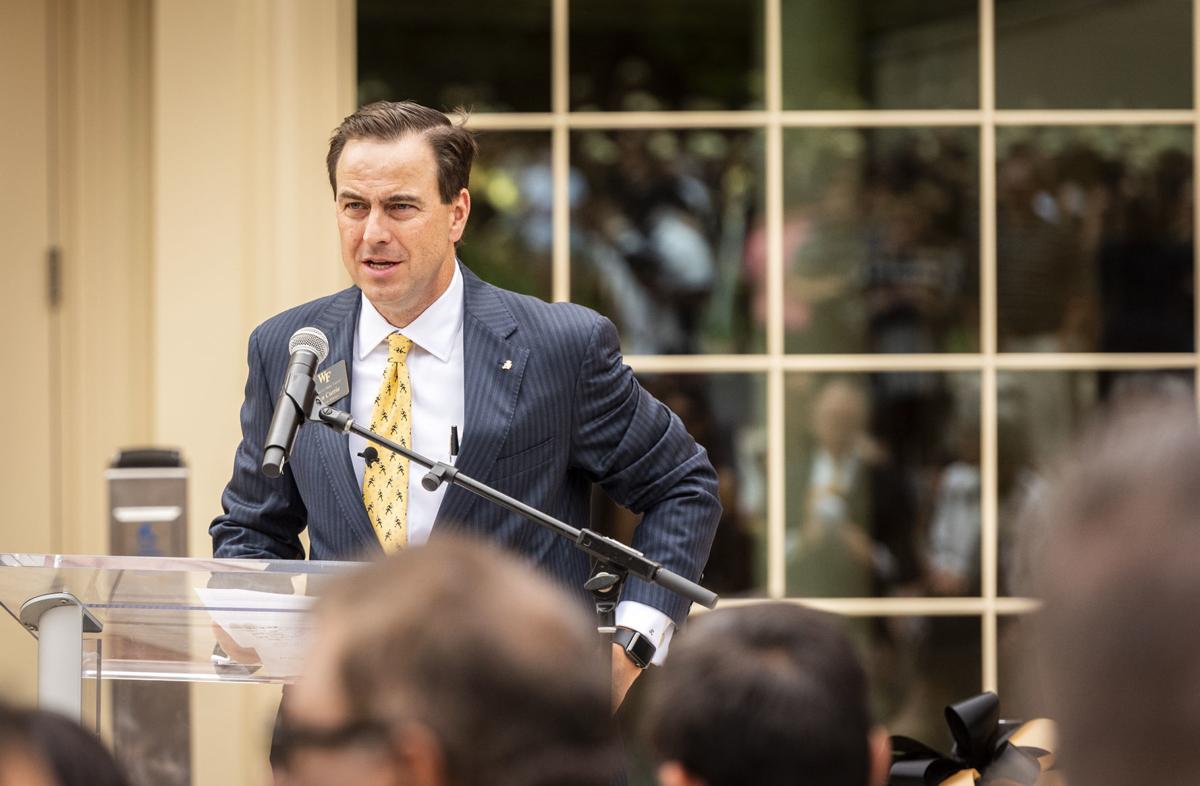 Wake Forest is finding savings, though none by design, as it joins all NCAA Division I universities in trying to balance budgets with less NCAA basketball tournament revenue and an eye toward a 2020 football season that might be in question because of the COVID-19 pandemic.
Calling it "unfortunate savings," Wake Forest athletics director John Currie said this week that the cancellation of spring sports would eliminate about $800,000 in budgeted expenses. Wake Forest also announced pay reductions for head coaches, part of an effort to offset a $2.3 million loss in expected NCAA Tournament revenue.
Currie discussed the athletics department's finances. But one topic he wouldn't comment on is the status of men's basketball coach Danny Manning.
The only official word from anybody close to the program is what Manning said last week — that he's moving forward as the Deacons' coach in putting together the roster and planning on being the coach next season, while Currie's year-end review of his program is still ongoing.
While interest in the coach and the sport are high, football is the key revenue generator on Division I campuses and is in the spotlight amid the pandemic. In the 2018-19 academic year, Wake Forest reported revenue of $26 million from football toward a budget of $76,520,111, according to the U.S. Department of Education's Equity in Athletics database.
Currie and football coach Dave Clawson took 10% pay cuts this week, with that money funneled back into the department's budget. Every other head coach at Wake Forest also took a pay cut, though the varying salaries mean varying levels of cuts.
Currie didn't detail the amount of those savings. The most recent Department of Education data shows that Wake Forest, in 2018-19, paid $7,699,289 to head coaches totaling 13 full-time equivalent positions. Head coaches of men's teams received just more than $6.5 million of those salaries; while figures are not available, most of that money went to Clawson and Manning.
But the coaches also could feel losses in other ways, Currie said.
"As you can imagine, we have a wide variety of compensation levels," Currie said. "For some of our coaches, in particular who have really significant summer camps — if we don't have those summer camps this summer — they've lost what might be half of their total annual income."
It was important, Currie said, for all of the university's coaches to be receptive to taking a pay cut.
"So the big thing for me was that our coaches, when I brought that up and I mentioned that, that the cabinet, including myself, and the academic deans were making that gesture of leadership, our coaches were supportive of that and willing to do that," he said.
The eliminations of the men's soccer program at Cincinnati and the wrestling program at Old Dominion have been announced since the cancellation of all spring sports and have been called the tip of the iceberg by some who see college athletics headed into a drastic time.
Wake Forest has 18 programs, and the minimum for a school to retain FBS status in football is 16.
Currie explained that eliminating a program doesn't always equate to a cost-saving measure.
"It also is interesting, though, because many of our sports … they're partial scholarship sports," Currie said. "Many of our sports and many of our student-athletes are either full payers themselves or they're partial scholarship recipients.
"In fact, student-athletes at Wake Forest outside of the aid they receive, are paying about $10 million annually to the university for some or all of their tuition cost. Just dropping a sport doesn't necessarily create a net revenue savings for a school."
Wake Forest's department is lean, Currie said, with more of an emphasis on a world-class student-athlete experience that features state-of-the-art facilities, than it's been interested in adding more sports. 
Several of those programs have enjoyed success recently. The football team has played in four straight bowl games for the first time in school history, its men's soccer program reached the NCAA semifinals, the men's tennis team won the 2018 national championship, and the women's golf and field hockey teams were both one victory away from a national championship in the past two years.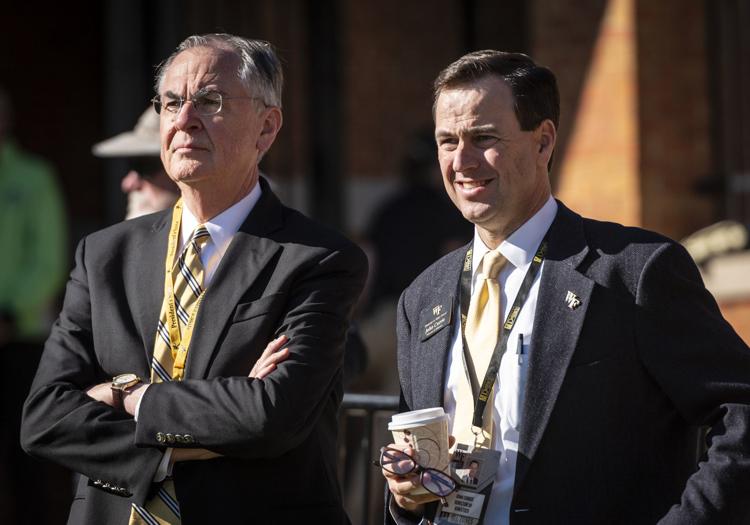 If students aren't back on campuses, if football can't be played or seasons are cut short, athletics budgets will be hit hard. To that end, Currie is proud of Wake Forest's "Can Committee," which is dedicated to being prepared to have all systems operational as soon as things start returning to normal.
"We can't get so caught up in what we can't do that we lose sight of what we could do and what we can do," Currie said. "Ellie Shannon is our associate AD, she's leading our Can Committee.
"And so that's a very proactive way to look and say, 'OK, so say the situation improves so we could have summer camps, or so we could have field hockey season. What would we need to do in advance to plan to present a safe environment, first of all for the competitors, and then also for family members, spectators, officials and stuff like that.'"
Currie used a racing comparison for the Can Committee's goal, in that its purpose is "as soon as the green flag drops, you want to be able to hit the gas."
With spring sports canceled, the focus has shifted to football season. It's roughly 4½ months away and looms as a focal point for athletic departments around the country.
"For our young people and our schools and certainly for athletes, we need, at some point, to get back to playing sports and get back to school and get back to class," Currie said. "Obviously there are a lot of things that have to be done from a public health standpoint and safety to make sure those things can happen.
"There are some things — you have to control the controllables."
Be the first to know
Get local news delivered to your inbox!