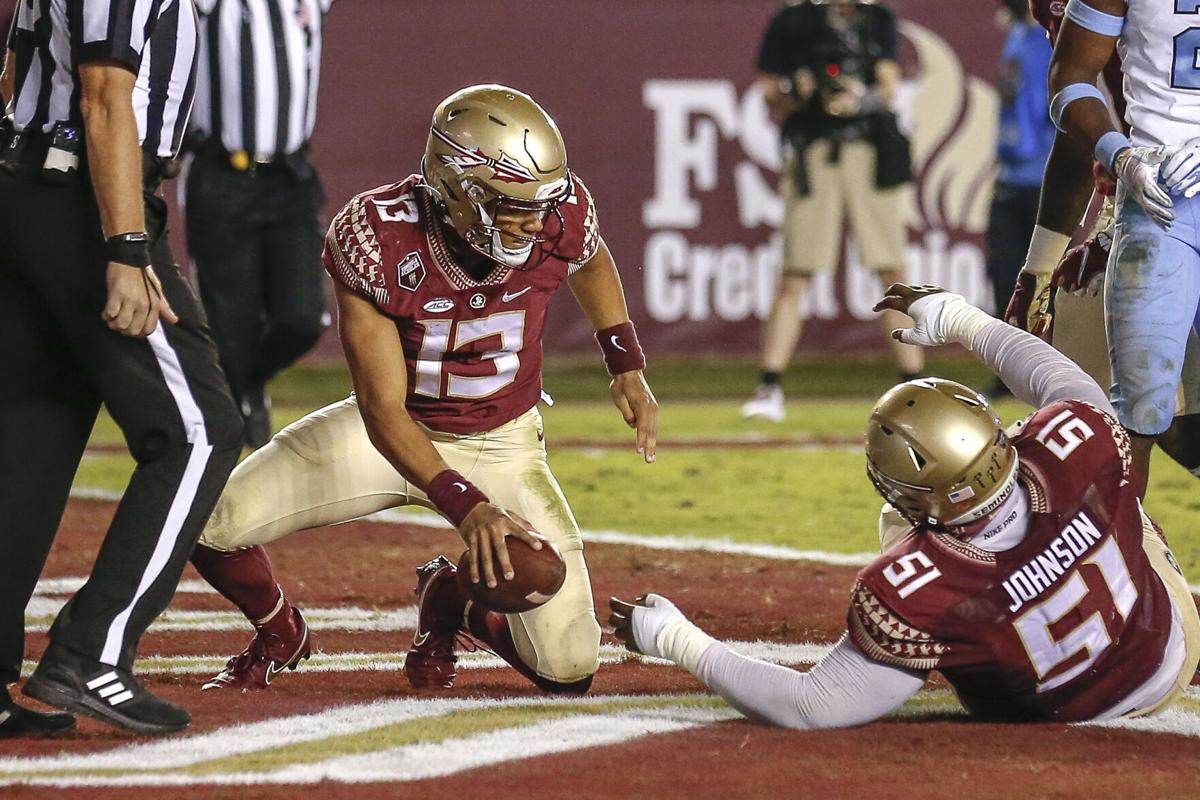 The North Carolina football team's 31-28 loss to Florida State on Saturday night comes with a number of negative impacts.
What happened
The Seminoles, whose only win had come against the Football Championship Subdivision's Jacksonville (Ala.) State, built a 24-0 lead and led 31-7 at halftime before stopping a Carolina rally in FSU territory in the final minute.
Dropping in the polls
Polls should be taken with a grain of salt early in any season, particularly this one. Carolina's No. 5 Associated Press ranking going into the game was its highest since 1997. The Tar Heels dropped to No. 14 in the newest Associated Press poll. In the coaches poll, Carolina fell from No. 6 to No. 13.
Dropping in the bowls
Bowl season remains weeks away – can we really think that far ahead in 2020? Carolina tumbled from a New Year's Six bowl projection, the Cotton, by CBSSports.com a week ago to the Cheez-It Bowl (against Oklahoma) in Orlando.
Defensive issues
While Carolina pitched a shutout in the second half, the Tar Heels allowed 280 yards to the Seminoles before intermission. Going back to the final two quarters against Virginia Tech, Carolina gave up 62 points and allowed 585 yards over 60 game minutes. Through four games, the Carolina defense is No. 29 of 77 teams nationally in allowing 370.5 yards per game.
On the plus side
Carolina has accumulated more than 400 yards of total offense in each of the last 12 games. ... Sophomore QB Sam Howell, with 374 yards passing (283 after halftime), has 4,782 yards in his career. He surpassed Jason Stanicek for seventh and Mitch Trubisky for sixth in career passing yards.
What they're saying
"With their play and our response we dug ourselves in a huge hole at halftime. I thought we would come back and settle down and win the game the second half. We had our opportunities. We turned the momentum." – Mack Brown, North Carolina coach.
And here comes trouble
Carolina will host N.C. State at noon Saturday (ESPN). State (4-1) has won three straight games and is ranked No. 23 by the AP and No. 22 by the coaches.
Be the first to know
Get local news delivered to your inbox!