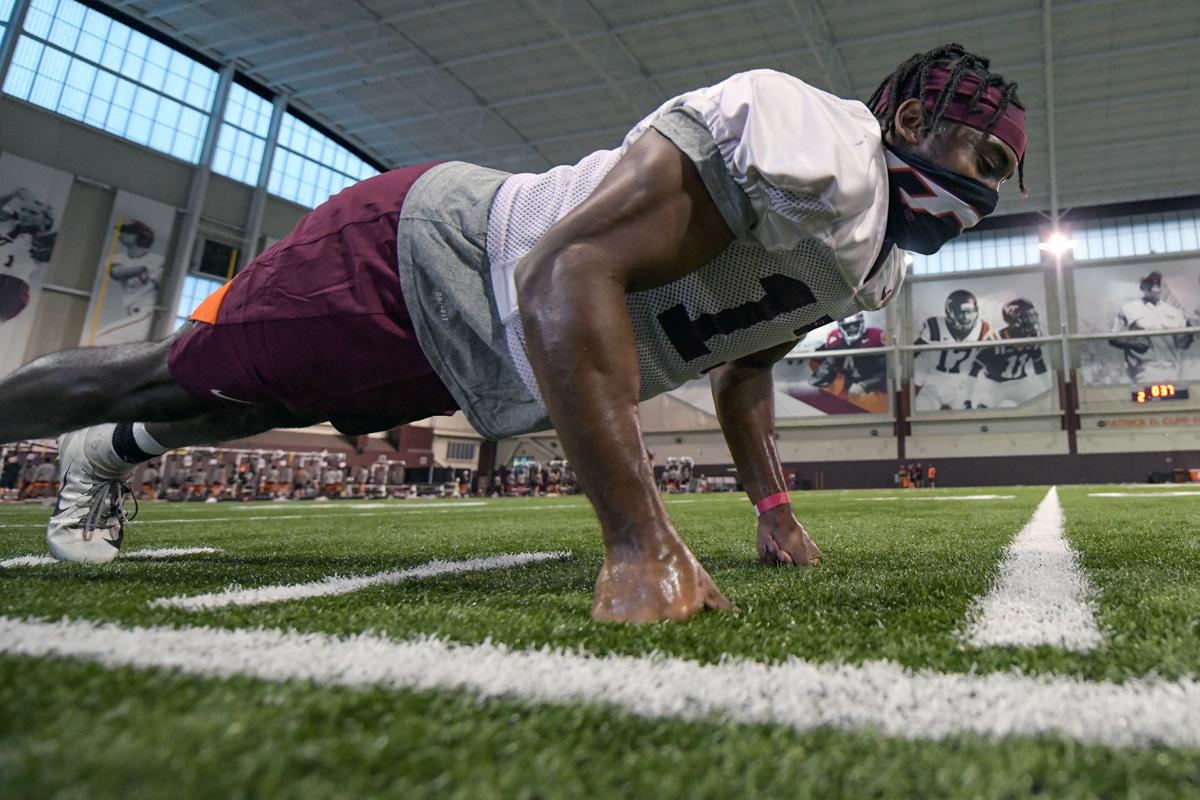 RICHMOND, Va. — Football players for visiting Virginia Tech and Pitt will have to wear protective face covering while on the field Saturday at Pittsburgh after the latest COVID-19 safety order from the Pennsylvania secretary of health, a Panthers spokesman has confirmed.
"In alignment with the recent guidance from state officials regarding the current health climate, Pitt's football team will be appropriately outfitted for Saturday's game with face coverings to use on the field and sideline. This is being communicated to Virginia Tech's sports medicine staff as well," the school announced.
Pittsburgh's players are expected to wear gaiters during the 4 p.m. game at Heinz Field. It is unclear whether the full face shields that some Virginia Tech players have worn would satisfy the current governor's order, but the standard visor, which covers the top half of a player's face, would not suffice.
Pittsburgh's game last weekend against Georgia Tech was postponed because of COVID-19 outbreaks within both programs as the virus' impact on college football has grown in recent weeks.
The Pittsburgh-Georgia Tech game was one of 15 either canceled or postponed last week. They have already been joined by five more this week.
ACC commissioner John Swofford has said the league's medical advisory group has found no evidence of COVID transmission during competition/practice. The virus has spread outside the sports bubble.​
The new order in Pennsylvania requires masks "outdoors with others who are not members of a person's household and unable to maintain sustained physical distance."
"Coaches, athletes (including cheerleaders), and spectators must wear face coverings if they cannot maintain sustained physical distance from persons outside of their household. This includes while actively engaged in workouts, competition, and on the sidelines, in the dugout, etc. If sustained six-foot distancing can be maintained, face coverings may be removed when outdoors," according to the state's website.
The rule would also apply to the Pittsburgh Steelers and Philadelphia Eagles. Though NFL rules currently don't require face coverings for players in games, they do require teams to abide by state regulations where they are playing.
The Pittsburgh Steelers reportedly believe their players fall under one of the order's exemptions, though a spokesman for the governor's office told the Washington Post they do not.  
Penn State, which hosts Iowa on Saturday, also said Friday it believes its players are exempt from the mask requirement.