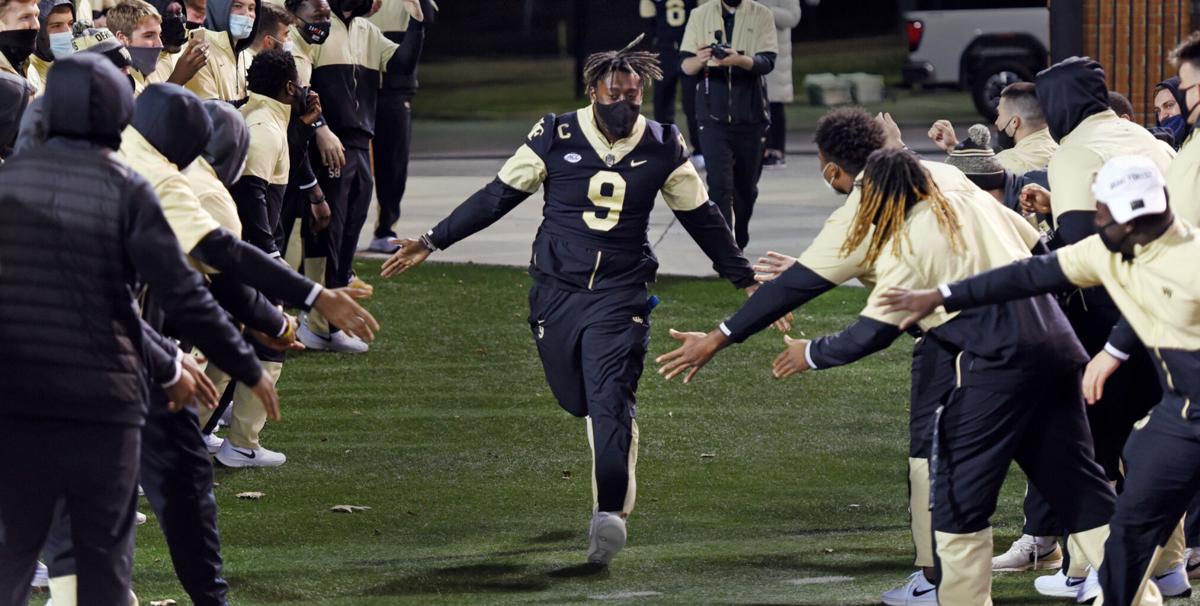 ROANOKE, Va. — Carlos "Boogie" Basham's life is going to change this week.
The former Wake Forest standout from Roanoke is expected to be chosen in an early round of the seven-round NFL Draft, which will be held Thursday through Saturday.
"It's something I've been working for my whole life," Basham said this week. "It's definitely a sweet feeling.
"I was destined for it. I've been grinding for it my whole life, ever since high school, middle school, so it's a big accomplishment."
The defensive end has been at his family's Roanoke County home since last weekend.
"He doesn't really show he's nervous, but I'm pretty sure he is," his mother, Crystal Basham, said. "He can't keep still. … Normally he's in there playing games, but he'll get up and go wash his car or go see some friends."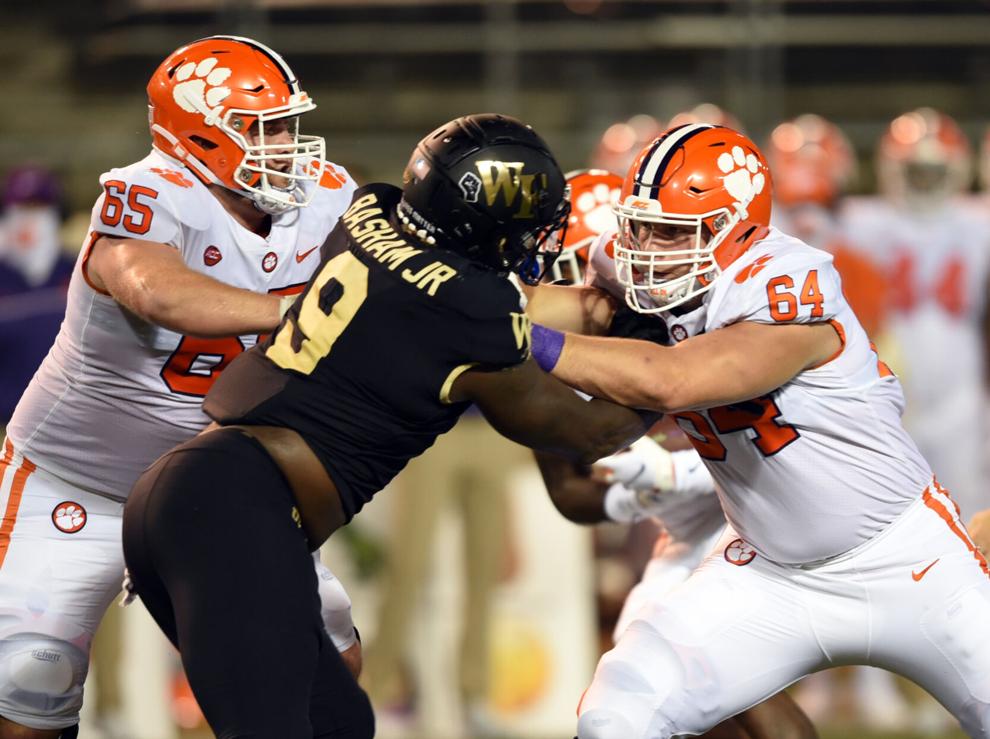 In a mock draft Monday, Associated Press writer Barry Wilner projected Basham to be chosen in the first round by Indianapolis with the 21st overall pick.
In his April 5 mock draft, ESPN's Todd McShay predicted Basham would go in the second round to the New York Giants with the 42nd overall pick. ESPN's Mel Kiper ranks Basham as the No. 5 defensive end in the draft but did not have him being selected in the first two rounds in his April 13 mock draft.
Chad Reuter of NFL.com predicted in his mock draft last week that Basham would be taken by Buffalo in the second round with the 35th overall pick.
Will Basham be disappointed if he goes in the second round instead of the first?
"Just the opportunity to get there (to the NFL), that's all I really care about," he said.
Basham said he has talked to every NFL team this month via video conferences but has "no clue" who will pick him.
Basham said he turned down an NFL invitation to attend the draft in Cleveland in person.
Instead, Basham and his friends and family plan to watch the draft from the New York office building of Basham's agency. Basham signed with agent Tyler Urban of Roc Nation, the agency founded by Jay-Z.
"We're just a few days from the draft. I just can't believe it," Crystal Basham said. "I've got to stay off social media. I'm always clicking the Google button.
"I'm just nervous. It's a long time coming."
Basham and his parents will head to New York on Tuesday, along with two of Basham's former Northside teammates and another Roanoke pal.
"(The early arrival is) to help him get his mind off it, as it gets closer and closer to the day, just to be able to get up there and walk around, do some sight-seeing and get him to relax a little," Crystal Basham said.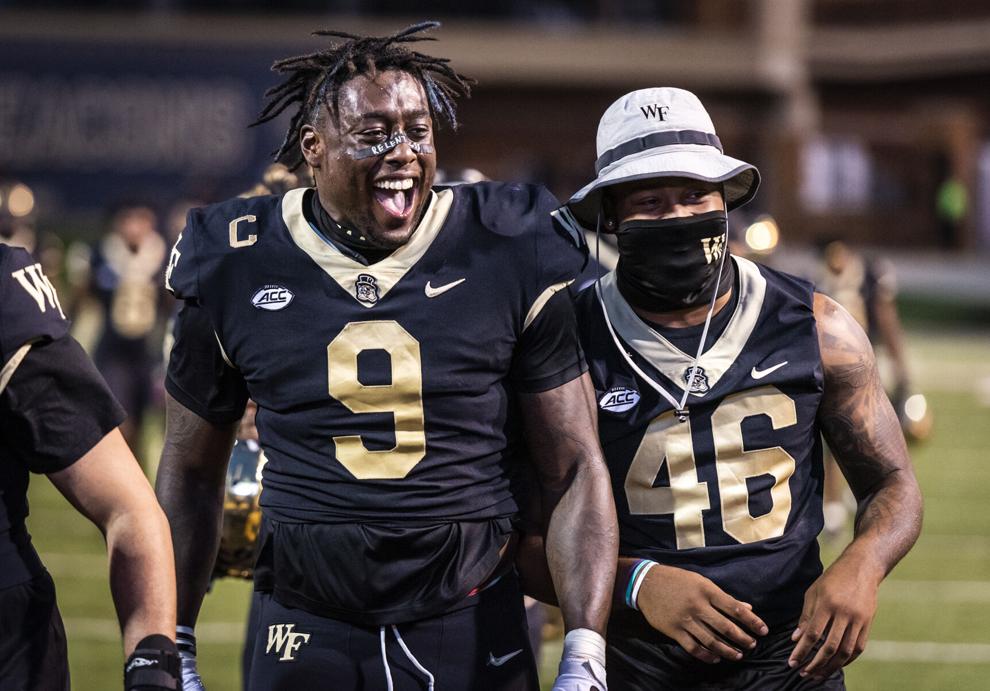 As a high school sophomore, Basham started for Northside's 2013 Group 3A state championship team. He made the All-Timesland first team as a junior and senior.
Basham had 57 tackles, 11 sacks, 18 tackles for loss and three forced fumbles as a Wake Forest fourth-year junior in 2019, when he made the All-ACC first team.
"Once he got to college, I knew he had the drive to want to go to the NFL, but I never thought we'd be here," his mother said. "Anything he puts his mind to, he does it. He said he wanted to go to the NFL and he did."
After mulling over whether to enter the 2020 NFL Draft or to return to Wake for his senior season, Basham decided last December that he needed one more season in college to try to accomplish his goal of being a first-round pick.
"I made a great decision," he said. "Another year to get better."
Basham had 28 tackles, five sacks, 5½ tackles for loss and one forced fumble for Wake (4-5) in seven games last fall. His streak of 23 straight games with a tackle for loss ended in an Oct. 31 win at Syracuse.
He tested positive for COVID-19 on Nov. 24, so he missed the team's Dec. 12 game at Louisville. He opted out of Wake's bowl game.
Basham's bout with COVID-19 resulted in weight loss and respiratory issues. He said he did not feel back to his old self until early February.
He completed work on his bachelor's degree in December and received his diploma in the mail in January.
"I cried," his mother said. "I'm sure I'll cry on draft day, but when the degree came, it just put a lot of tears in my eyes. I was just so glad that he did go back and get that."
Basham was invited last fall to play in the Senior Bowl — the top showcase game for NFL prospects.
As NFL scouts and coaches looked on, Basham did well in the practices leading up to the Jan. 30 game in Mobile, Ala. Chris Trapasso of CBSSports.com listed him as one of the prospects who boosted their stock that week.
"It was a good experience, going against guys from different conferences, figuring out the different pro styles and being around a bunch of guys with the same common goal," Basham said.
Basham chose not to not play in the game itself; his mother said he had some muscle tightness in his calves.
"It was just a risk for him to play in the bowl game," his mother said. "He didn't need to play in the bowl game. He showed the coaches everything they needed to (see) in the practices."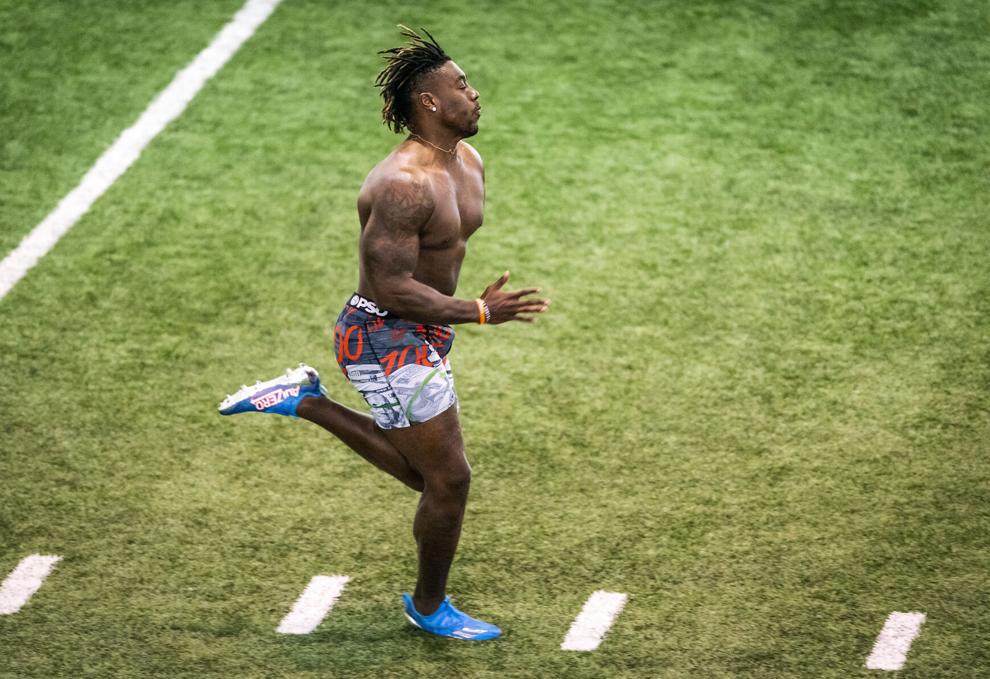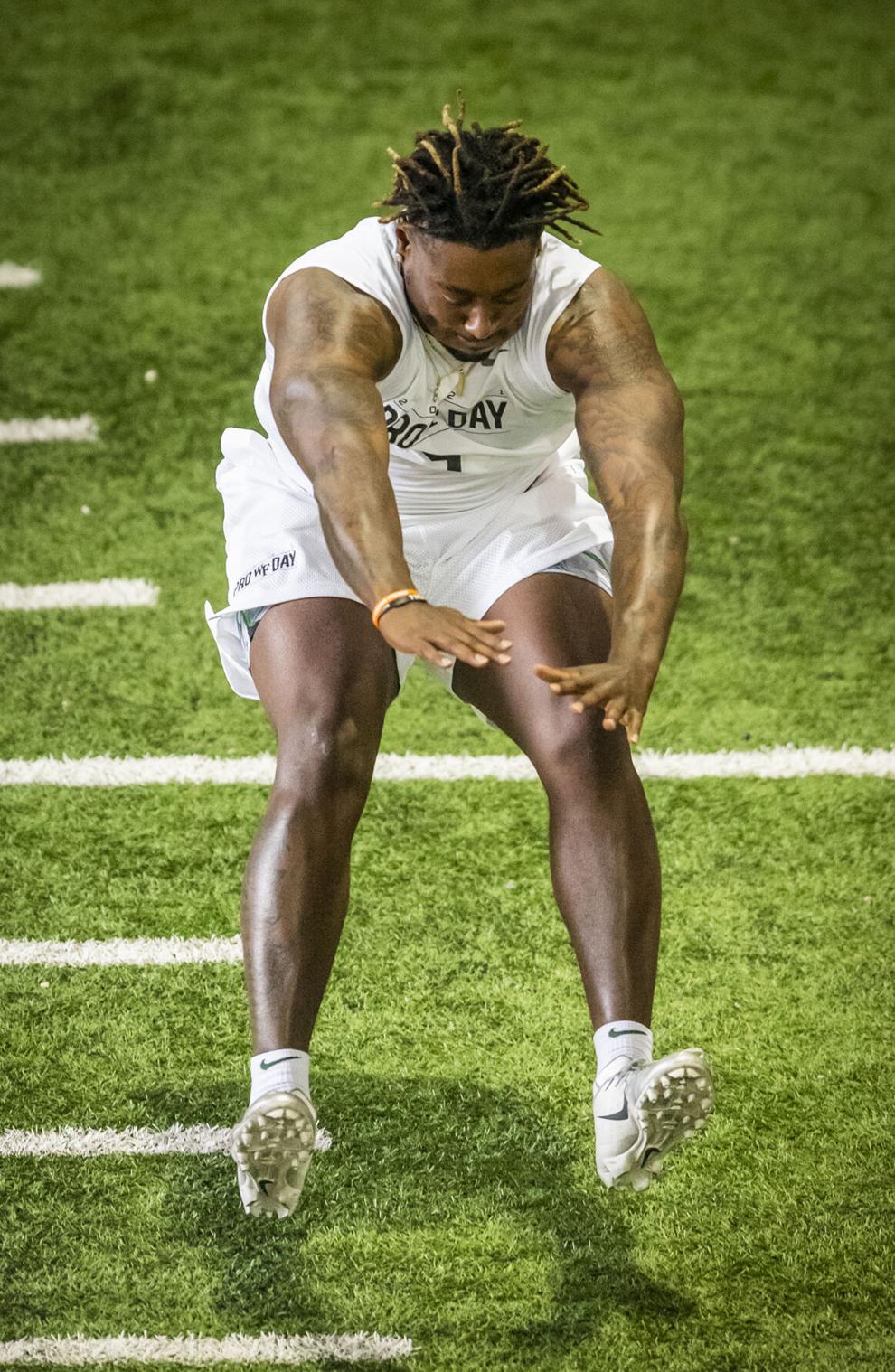 Basham was invited to the NFL combine, but the combine did not feature in-person workouts or interviews this year because of the coronavirus pandemic. Basham did take part in the combine's in-person medical tests in Indianapolis.
NFL scouts did get to see Basham work out at Wake Forest's Pro Day in late March.
The 6-foot-3 Basham, who weighed 274 pounds that day, ran the 40-yard dash in just 4.59 seconds. He had a vertical jump of 34 inches, and he did 20 bench-press repetitions of 225 pounds. He also performed in drills.
Basham's agent had sent him to the EXOS sports performance facility in Arizona for three months to train for his pro day.
Basham spent most of this month in Miami, where he was working on his defensive-end skills at the Bommarito Performance Systems facility.
He said he feels "pretty ready" to make the jump to the NFL.
"Watching a lot of it last year, I was like, 'Damn, I'm going to be out there next year,'" he said.