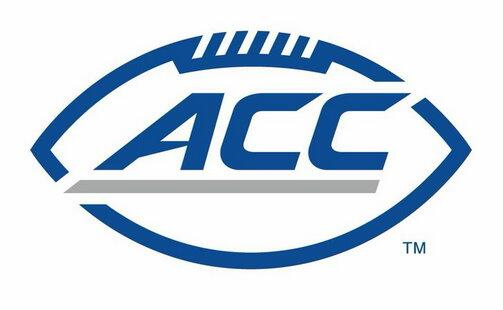 The ever-changing ACC football schedule has changed again for Wake Forest.
The Deacons will not play Louisville on Nov. 28, according to the ACC. Louisville's web site announced that the game has been moved to Dec. 19, the same day as the ACC championship game in Charlotte.
Wake Forest's game against Duke that had been scheduled for today had been canceled because of the number of positive COVID-19 tests, quarantine and isolation affecting the Deacons. Duke said this week that it would not be able to play Wake Forest on Dec. 19.
The ACC also announced the postponement of today's Clemson-Florida State game about 9 a.m., with the Tigers in Tallahassee. The teams' medical personnel were unable to agree that it was safe to play.
Wake Forest's next scheduled game is against Miami on Dec. 5 in Winston-Salem. 
"We are still optimistic that we will be ready to play next week," Wake Forest athletics director John Currie said in a statement. "Given our uncertainty, the right thing to do for our student-athletes and our ACC partners is to go ahead and release Louisville to play Boston College (Nov. 28) as was originally scheduled. Depending on results from Friday's testing, we intend to resume football activities (Saturday) afternoon."
The ACC has authorized the Deacons to play a second non-conference game, which would be Nov. 28, so that Wake Forest could play the maximum of 11 games.
The ACC's guidelines require that a team member identified through contact tracing quarantine for 14 days before returning to activity and that a team member who tests positive be isolated for 10 days, plus one full day after resolution of fever or respiratory symptoms.
Wake Forest's athletics department does not disclose statistics about positive cases among its athletes or staff. The ACC requires that football teams have at least 53 players available to play, but also minimum numbers for certain position groups. Wake Forest has 85 players on scholarship.
"The ACC athletics directors and Commissioner (John) Swofford and his staff continue to work collaboratively to navigate the safety and scheduling challenges of the pandemic," Currie said. "I am proud of Coach (Dave) Clawson, his staff and players for their perseverance and resilience as we look to finish the season strong."
Clawson was unavailable for comment.
The Deacons (4-3) also will play Notre Dame at home on Dec. 12.
Wake Forest has played five games and had four weekends open in the nine weeks after playing Clemson and N.C. State on back-to-back Saturday nights Sept. 12 and Sept. 19 to start the season.
Meanwhile, the postponement in Tallahassee stemmed from a positive test Clemson received Friday after traveling to Florida, a source told the Associated Press. The player had tested negative on campus during the week despite displaying symptoms, the AP reported.
Clemson athletics director Dan Radakovich said in a statement that his program had followed the ACC's protocols.
A makeup date has not been set, but neither team has a game scheduled for Dec. 12. Florida State is scheduled to host Virginia on Nov. 28 and visit Duke on Dec. 5. Clemson is scheduled to play Pitt at home Nov. 28 and visit Virginia Tech on Dec. 5.