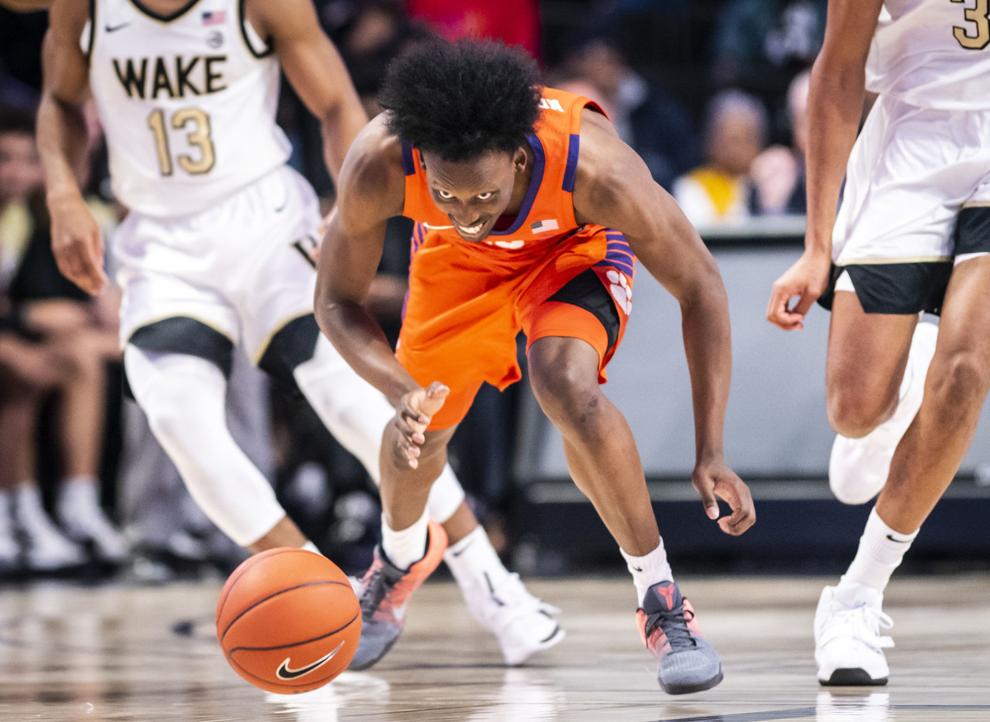 GREENSBORO — John Newman said he was looking for "something different" after he entered the transfer portal March 23. As it turned out, the former Greensboro Day basketball standout found what he was looking for in his hometown.
Newman announced on social media Tuesday night that he will enroll at UNCG.
Newman said last week that he was "looking for a school that's going to win, has a family feel and allows me to play my game to the fullest."
The winning part certainly describes UNCG, where Coach Wes Miller's Spartans are coming off a season in which they won the Southern Conference regular-season title and the league tournament to advance to the NCAA Tournament.  UNCG has won at least 20 games for the last five seasons.
Newman averaged 5.1 points and 2.6 rebounds in 87 games over three seasons at Clemson. After playing in 31 games and starting one as a freshman, Newman started all 31 games as a sophomore, averaging 9.5 points, 3.9 rebounds, 2.2 assists and 1.0 steals as the Tigers went 16-15.
But the 6-foot-5, 205-pound wing only started eight of 22 games this season while recovering from a knee injury suffered during the 2020 ACC Tournament. He averaged 3.7 points and 2.0 rebounds as his minutes went from an average of 31.6 per game to 15.6.
"Sometimes things just don't work out, and that's fine," Newman said last week. "It was just time for me to move on and try to do different things, go in a different direction."
Newman's announcement is the second piece of positive news in three days for the UNCG program. Sunday afternoon, center Hayden Koval announced he will return to the Spartans as a graduate student to take advantage of the extra year of eligibility granted to student-athletes this year by the NCAA because of the COVID-19 pandemic. Koval wasn't a starter at the end of the season, but he did open nine of 30 Spartans games on the floor.
The only player not expected to return who started UNCG's 64-54 loss to Florida State in the first round of the NCAA Tournament is Isaiah Miller, the two-time SoCon player of the year and three-time conference defensive player of the year. Newman could replace Miller in the backcourt with former Southwest Guilford standout Keyshaun Langley moving to the point full-time or Newman could play on the wing with senior Kaleb Hunter moving from wing to shooting guard. Newman's ability to guard multiple positions should make him a good fit in the Spartans' defense-first system.
Among the schools that reached out to Newman in addition to UNCG were Appalachian State, Charlotte, Elon, Liberty, N.C. A&T, UNC-Asheville and UNC-Wilmington.
Newman isn't the only former Greensboro Day player to have found a new home this week via the transfer portal. Forward J.P. Moorman (Temple) announced Monday that he is headed to UC-Riverside, and guard Jordan Perkins (N.C. Central) announced Tuesday that he will enroll at Longwood. Each has one year of eligibility remaining.
VerbalCommits.com, a site that tracks transfers, has reported more than 1,050 players in the transfer portal. 
Contact Joe Sirera at 336-373-7034, and follow @JoeSireraSports on Twitter.