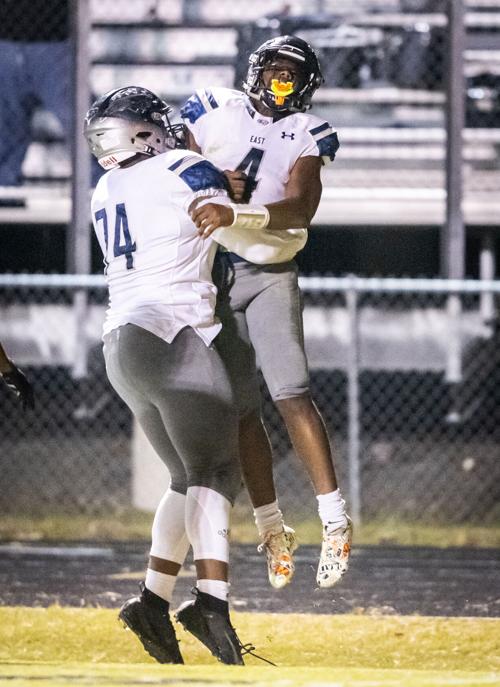 Jaden Lindsay and Ty Lyles helped lead East Forsyth to consecutive NCHSAA 4-A state football championships. They've known each other since they were kids. And they will watch the next installment of a series on Saturday before soon becoming a part of it.
Lindsay, an offensive lineman, is committed to Appalachian State. Lyles, a dual-threat quarterback, is heading to Coastal Carolina. Both will enroll early to jump-start their college careers.
App State travels to No. 15 and undefeated Coastal Carolina for a matchup that has heavy bearings on the Sun Belt Conference's East Division. The winner will gain the inside track for earning a championship game berth and give one of these former Eagles bragging rights over their longtime teammate.
Here is what Lindsay and Lyles are saying about the game and a few other topics:
Lindsay, on whether there's been trash talk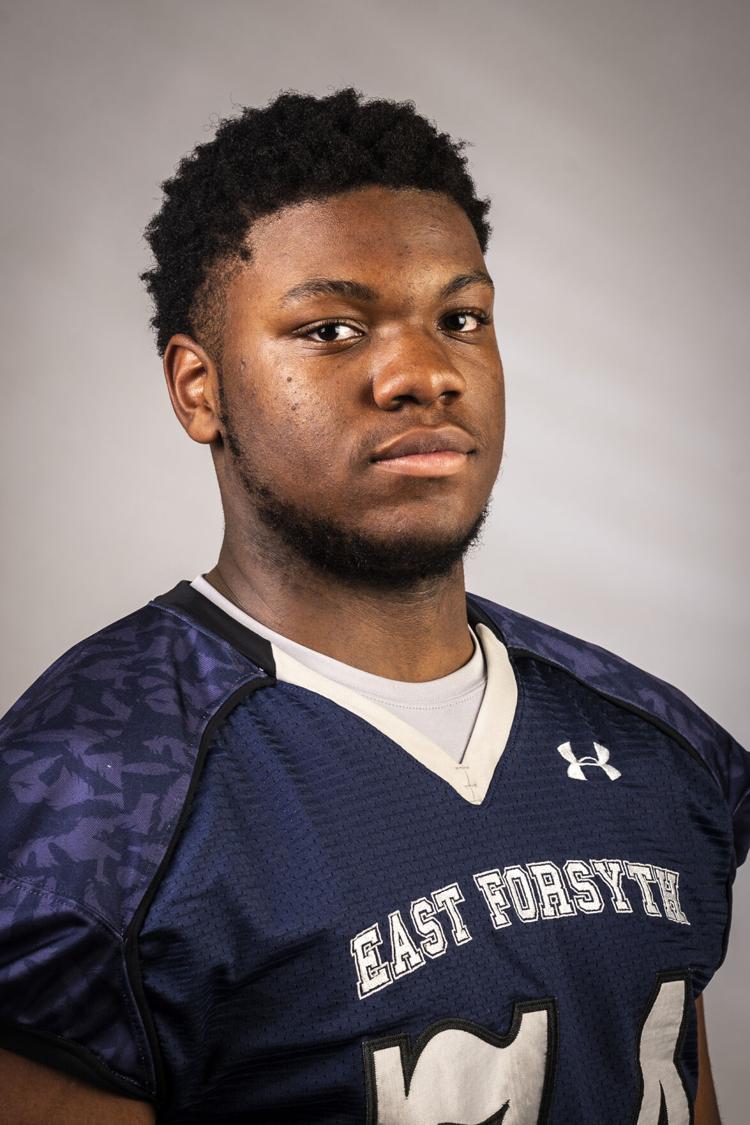 "Yeah most definitely. All week we've been looking forward to this game. It's like anytime we do anything as a team, I'm always saying 'go App, big App,' or he's saying 'App sucks, go Coastal.' ... It's just a whole bunch of trash-talking going on right now."
Lyles, on Coastal Carolina's national prominence after his commitment
"It's been good, especially seeing the things that they've done and how they've beat teams. The way they've been playing, they're very competitive. And then it's at the beach, so it's a lot of things going on. A lot of positivity."
Lyles, on watching the Coastal Carolina offense
"It's pretty good knowing I have an offense that I can be compatible with and step in and be productive and help the team. But the way they run it (the Chanticleers use a spread option offense), it's very unique. It's different, and I like it a lot."
Lindsay, on staying in shape for football
"It's been fine. It's been challenging at times with (COVID-19) cases going back up, and us not being sure if we can really practice, and us not sure if we'll ever really get the chance to practice again with the team. So we really just take it one day at a time and soak up as much information as we can."
Lyles, on staying in shape for football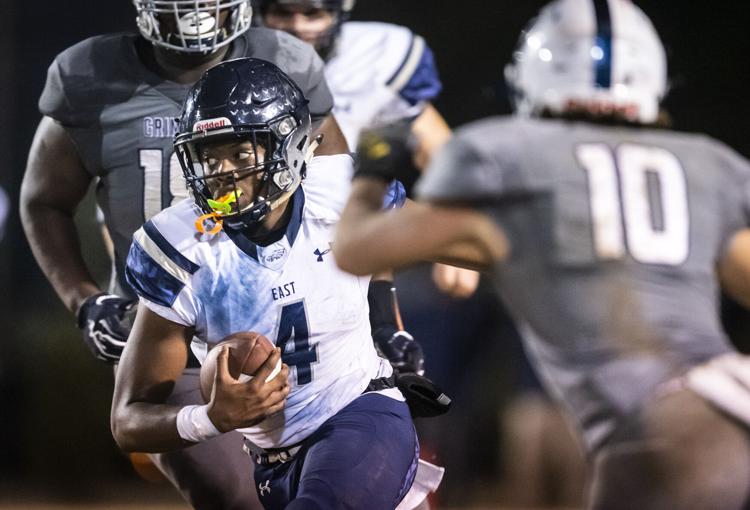 "It's been a little different trying to stay in shape. I've just been working with my trainer, trying to get my body right and trying to get my wind right for when I get down there. So I can be in shape and go in and be productive on the offense and learn to play with them."
Lindsay, on developing a relationship with his future offensive line coach and playing for a head coach with O-line experience
"It's been a great feeling. Coach (Nic) Cardwell, he's been an absolute amazing coach and I haven't even played for him yet. Through some of the more turbulent times, he was there for me and my family, just checking up on every single one of us and seeing how we were doing. And the same thing for Coach (Shawn) Clark, he was there for us, too. And to know that he coached the O-line, I know I'm going to have great coaches along the way that can help me get to the level I want to reach."
Lyles, on the decision to enroll early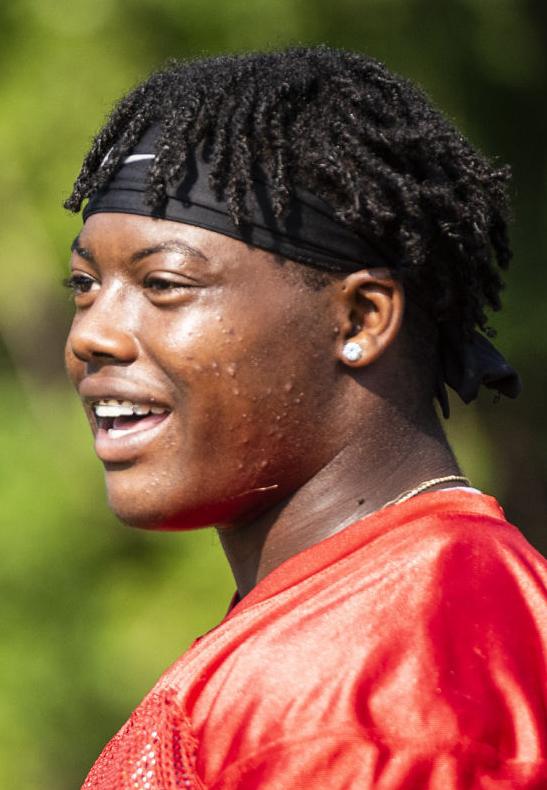 "Actually coming into high school my freshman year, I had planned to leave early and stay half of my senior year, so honestly, my decision was based off a good instinct that I really had before corona came around."
Lindsay, on watching Lyles turn into a college-level quarterback
"It's been a blessing honestly because all those Friday nights, I've seen how much work and dedication he's put into the game. He's always been there for me, and I've been there for him. So just to see him blossom, to see his dreams come true, it's a blessing to be there."
Lyles, on watching Lindsay turn into a college-level offensive lineman
"It's kind of been crazy because in middle school, he was really one of the biggest guys in the school. And then we just kept talking about how we were going to East or Glenn. And we both decided to go to East, met Coach Willert, and he made us the players we are today while we locked in and stayed focused."
Lindsay, on App State being 6-1 and contending for another Sun Belt title
"It's amazing because they did have that month off and they came back. They're just playing the game of football, playing it aggressive and playing it the right way. Every time I see them play, it just reminds me of why I love that school and why I can't wait to get there."
Lyles' game prediction
"Honestly, I feel like it's going to be a good game down the line. But I feel like Coastal's probably going to win by about 10 to 14 points."
Lindsay's game prediction
"I believe App is going to win. I don't know the score. I know it's going to be close. I'm going to say App by one touchdown."
Be the first to know
Get local news delivered to your inbox!