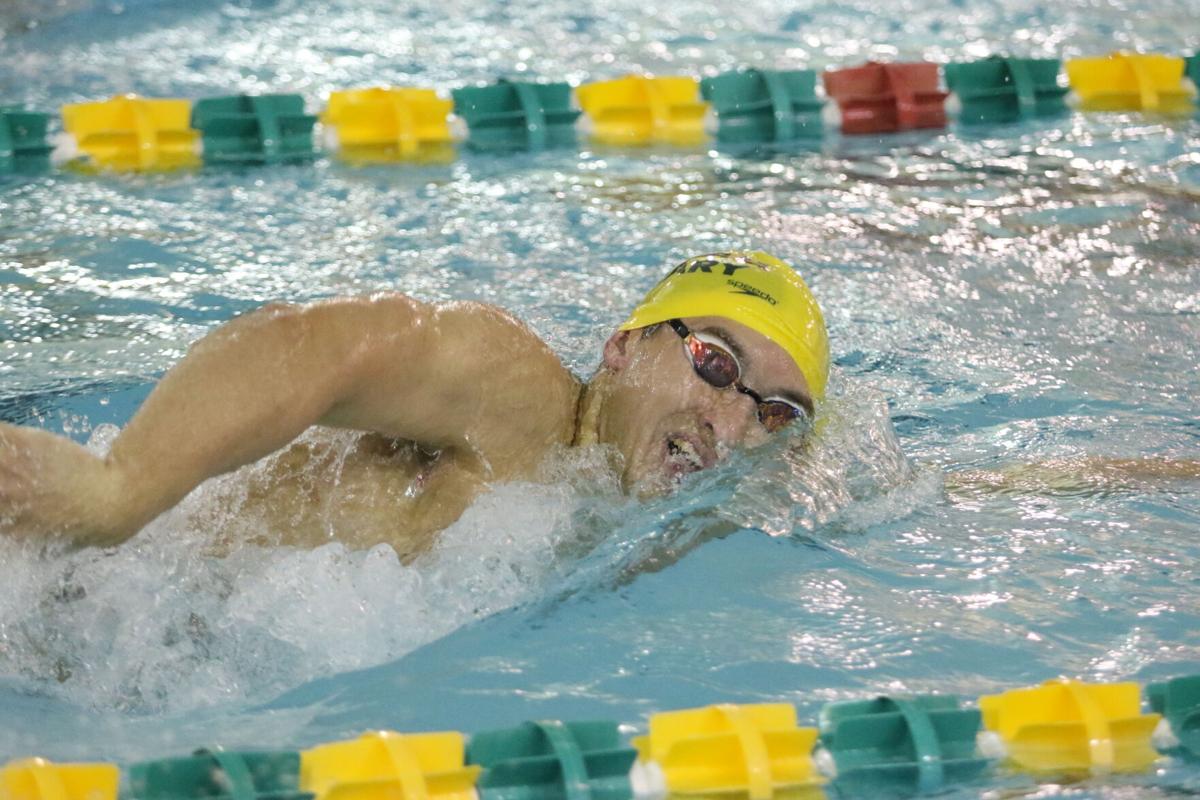 They're more than just swimmers. And track and field athletes and gymnasts and volleyball players.
They're neuroscience majors. And finance and special education and art & art history majors.
"We have a huge role in not only the athletics department, not only in the school community, but the Williamsburg community," says William & Mary swimmer Graham Hertweck, a junior and a Grimsley High School graduate. "I and a couple of other students work in research labs. We've got people who work in various organizations around campus. We have people involved in student government."
The athletics department at William & Mary, a "public Ivy" founded in 1693 that is home to 23 sports and 6,300 students, announced Sept. 3 a plan to cut seven sports: men's and women's swimming, men's indoor and outdoor track and field, men's and women's gymnastics and women's volleyball.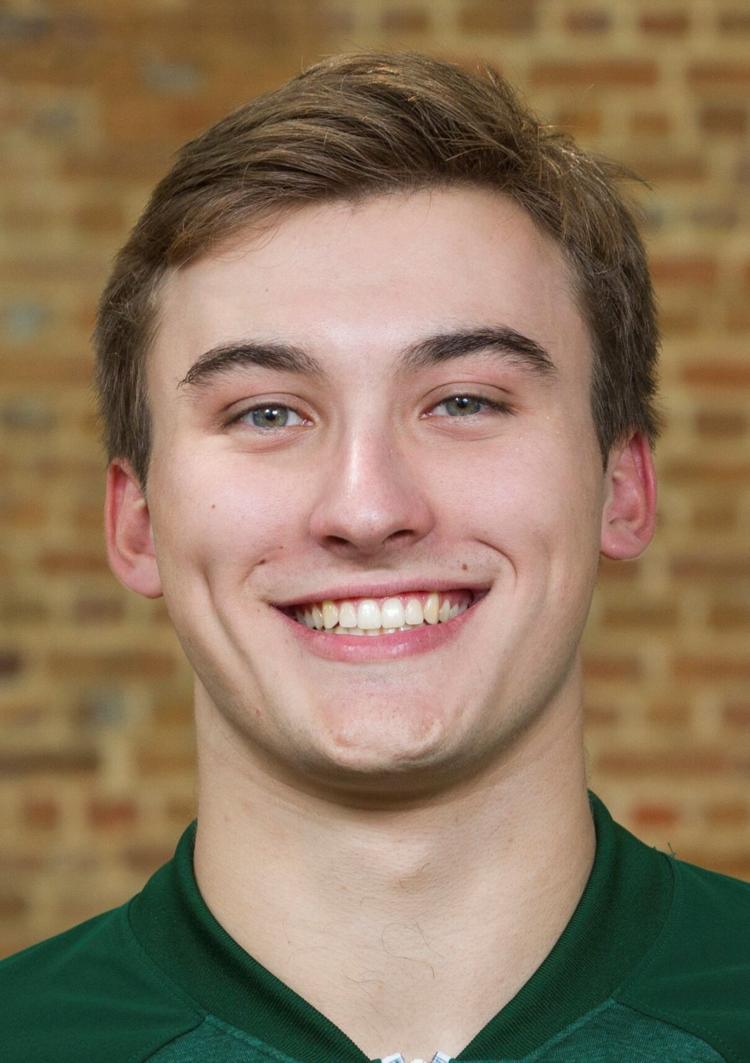 "It was very much a surprise," Hertweck says of the announced cuts. "We had met with the athletics director in the previous year, and she had told us that we were not in any jeopardy of being cut. We really were blindsided by that."
The university also faced the threat of a Title IX lawsuit regarding the women's sports, and athletics director Samantha Huge agreed to leave in early October. The women's teams were reinstated Oct. 19, and the men's sports, including Hertweck and his teammates' program, later were thrown a lifeline through the 2021-22 academic year.
Now, Hertweck, the William & Mary swimmers, their parents and program alumni are trying to ensure the sport's future well beyond that. 
William & Mary, which reported an athletics budget of about $31 million for the 2018-19 fiscal year, said cutting the sports would help the athletics department's budget, which is among a large number across the United States to be hurt during the COVID-19 pandemic. Athletics departments have laid off or furloughed employees, and booster clubs are asking for more donations. And some schools are cutting sports, such as swimming at East Carolina or at Michigan State of the high-profile Big Ten. And such as men's track and field and cross country at Clemson, where the athletics department spent $55 million on football during 2018-19 while pulling in $61 million in revenue.
But William & Mary and Huge also had developed a plan in 2019, before the pandemic, to raise the profile of football, which competes in the NCAA's Football Championship Subdivision, and women's and men's basketball, the latter program still in search of its first NCAA Tournament bid. William & Mary's roadmap, according to the Richmond (Va.) Times-Dispatch, noted a trend of universities cutting some sports to meet those goals.
"I took trips to several other schools," says Hertweck, a NCHSAA Class 4-A champion in the 50-yard freestyle at Grimsley and now a member of two Colonial Athletic Association championship relay teams that set league records. "The people that go here, I fit in the best with them. I got on campus and I clicked with the guys here; everyone got along really well. I appreciated that.
"The team is what drew me here."
William & Mary, indeed, has drawn impressive student-athletes, a term that is used liberally by the NCAA and some of the higher-profile league and university athletics powerhouses. But with William & Mary, hearing the term won't necessitate an eye-roll. Tribe athletes, for 16 years in a row, have led all public universities' athletes in the federal graduation rate (86 percent), which counts students who earn degrees within six years and doesn't excuse transfers. As for Hertweck, he's one of the neuroscience majors, on a path toward medical school. 
"There was one English teacher who stood up in front of the Board of Visitors and said she was going to have a vote of no confidence in the AD through all of this because it was getting so far away from the spirit of William & Mary," says Don Hertweck, Graham's father. "In the past, professors from different departments would be on the committees, and they're all slowly being pushed out and no one's asking their opinion and it's all becoming the chase after glory on the football field and hard court. William & Mary has never been a powerhouse in football or basketball, but they were trying to push that. It's unrealistic, and it's at the cost of the Olympic sports. What are you going to do when the Olympic sports are gone?"
Team parents and alums got involved trying to figure out how to save their college students' sport, how to meet the college's challenge upon the sport's reinstatement of showing commitment through philanthropy. While Graham Hertweck spoke before the Board of Visitors and met with its rector, team parents otherwise helped deflect pressure from the mid-semester announcement.
"They formed several groups working on various aspects of trying to get us back, from the financials, the legal side of things, social media presence," Graham says.
"And emotional support," his mother, Laura, adds.
And now the Hertwecks believe swimming, which has won six straight men's conference championships, is on its way to surviving at William & Mary, perhaps even becoming self-sufficient, beyond the 2021-22 year.
"It's roughly $600,000 to run the joint swim teams," Don Hertweck says. "Historically, there's already an endowment that pays roughly a third of it, the university would pay a third of it, and then donations would do a third of it. It really was only costing the university $200,000 to have a swim program.
"The swim team parents and alumni are saying they want to raise enough of the endowment where it would be self-sufficient, and the university wouldn't have to pay anything. If they can do this, they can show some of the other universities a light."
If they can, William & Mary's student-athletes will continue to show they're more than just swimmers. Or track and field athletes or gymnasts or volleyball players.
Count Hertweck, who won races in the boys 6-and-under division early in a career for the Community Swim Association's Friendly Frogs and later became an Eagle Scout in Troop 101, among those giving back to the Williamsburg community.
"Every year, William & Mary swimmers coach summer league teams," Hertweck says. "Summer league swimming in Greensboro is a big deal, so I've spent the last two summers coaching a team in Williamsburg."
That would be the Manta Rays of the Williamsburg Community Pool.
"We as a team impact a whole lot more than just what goes on in the pool," he says.