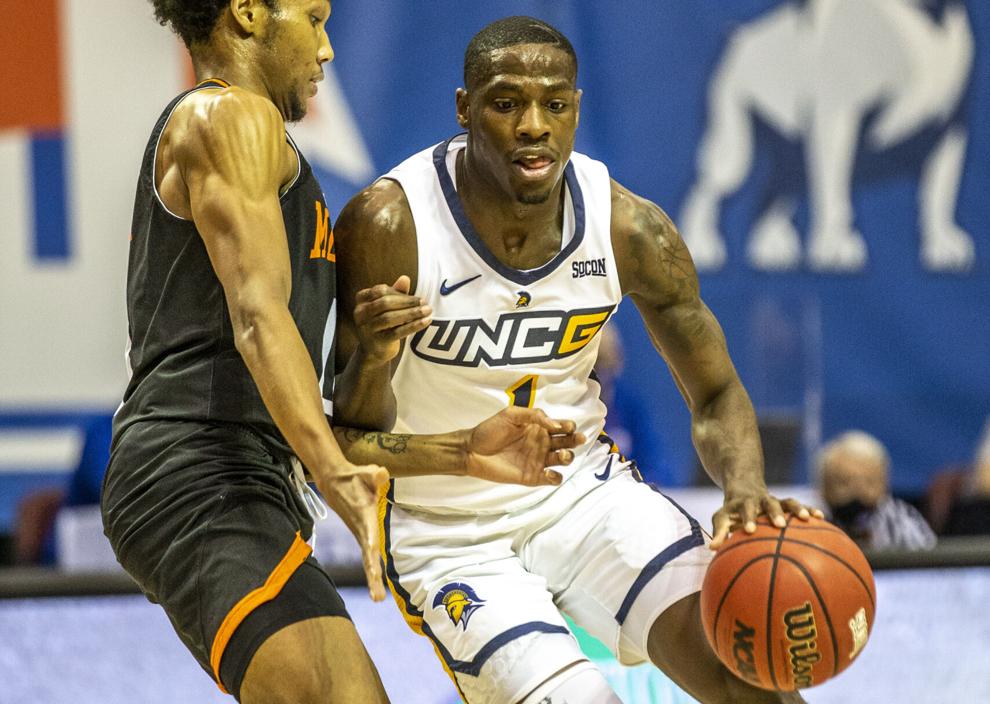 GREENSBORO — Maybe the most storied career in UNCG basketball history is officially over. Two-time Southern Conference player of the year Isaiah Miller announced Tuesday that he is entering the NBA draft and hiring an agent.
"We're losing, in my opinion, the best player to ever play basketball at UNCG," said Spartans Coach Wes Miller. "But I thought Francis Alonso was in that conversation two years ago as well, and when we lost him guys stepped in and we had success and still had success this year."
Isaiah Miller played for the Spartans for four seasons, finishing third on the school's all-time scoring list (1,967 points) behind only Kyle Hines (2,187) and Alonso (2,142), but he had the option to return for an extra year of eligibility because of the NCAA rules surrounding the COVID-19 pandemic.
"Given the nature of that rule, there had been some questions about Isaiah," the Spartans' coach said, "so it made sense for him to put something out and let everybody know his intentions."
This season, Miller averaged 19.2 points, 6.8 rebounds, 4.0 assists and 2.6 steals per game as UNCG went 21-9 and won the SoCon regular-season and tournament titles before falling to Florida State, 64-54, in the first round of the NCAA Tournament in Indianapolis.
What does the 6-foot, 190-pound guard from Covington, Ga., offer to the NBA teams that will draft July 29?
"I really believe that he can help NBA teams win basketball games," Wes Miller said, noting that his best player has the physical characteristics to play at that level. But it's one elite skill or "superpower is the term we use here at UNCG," the coach said, that could allow him to win one of the 400 jobs in the NBA.
"Isaiah's ability to guard on the ball and in ball screens, to me, is as good as any player in the world," his coach said. "The NBA is a league where you have to guard the ball and you have to guard screens on the ball on virtually every possession, and the most difficult position at which to do that is the point guard position. Isaiah can do that."
His coach also believes Isaiah Miller "just has it."
Wes Miller said it's "really important for NBA teams to know is that he has a personality, a character, a charisma that is really difficult to describe. … You could try to describe it to people for hours, but if you get around Isaiah Miller and you get in his presence, it's the positivity, the way he impacts people, the energy that he gives everybody around him. He's like that when he walks through the office door. He's like that when he walks into the team meeting room for lunch when you're on the road.
"He has all that along with a competitive spirit that is unmatched. I've never been around anybody with his competitive spirit."
How will UNCG compete next season without the only player in program history to play for the Spartan in two NCAA Tournaments?
"We won a conference (regular-season) championship and 25 games the year before Isaiah Miller showed up," UNCG's coach said. "When Diante Baldwin and R.J. White were walking out the door, I remember current players going, 'How are we going to be good without those two?' ... We're going to return a great team, and if everybody collectively improves, nobody has to specifically fill Isaiah Miller's role or his shoes, but everybody has to grow and improve within their game and their capabilities. If we can do that, not only can we be great next year, we can be better."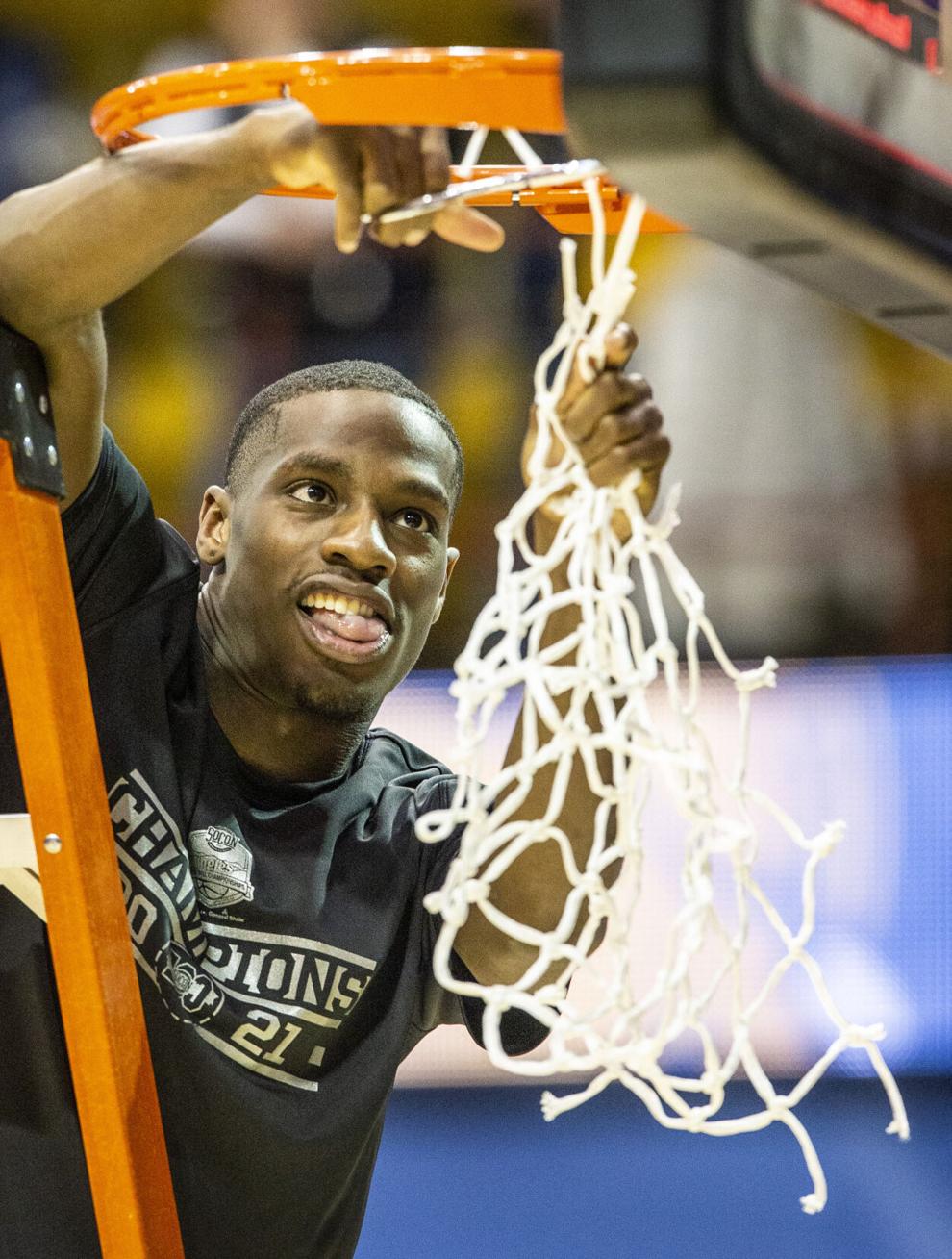 Contact Joe Sirera at 336-373-7034, and follow @JoeSireraSports on Twitter.