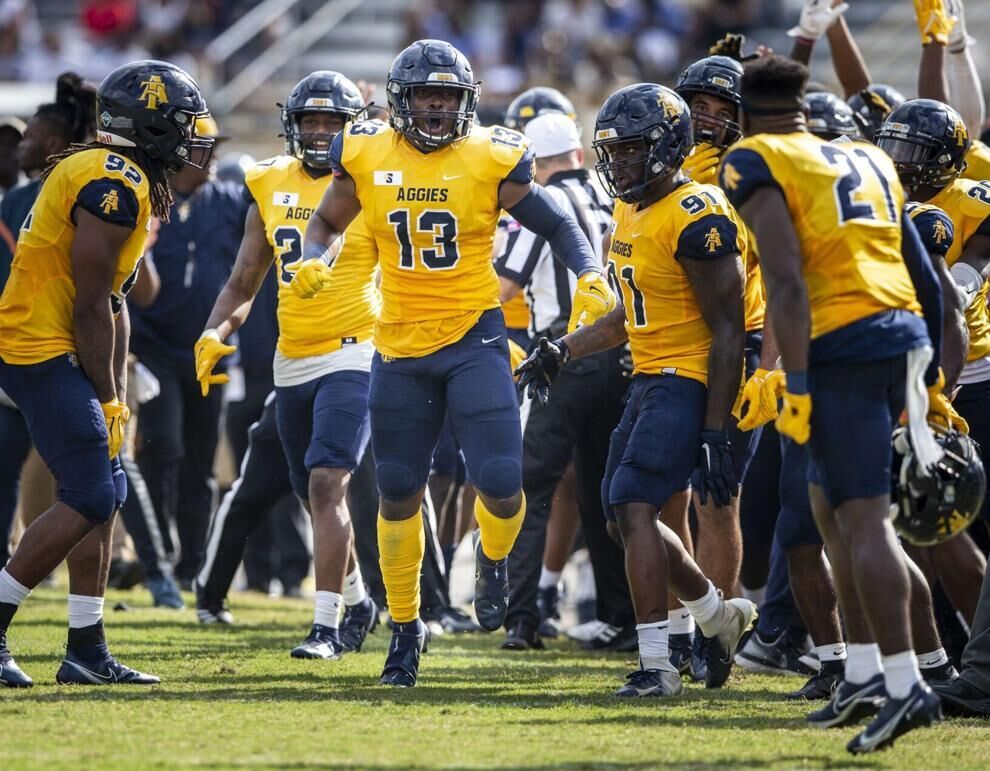 A preview of the N.C. A&T-Kennesaw State football game:
Fifth Third Bank Stadium, Kennesaw, Ga.
N.C. A&T: 2-0 Big South, 3-2 overall
What to watch for
1. The Owls are ranked 15th in the FCS poll and it's no secret they have one of the best running games in the Big South. The Aggies' challenge will be to stop, or at the very least contain the duel threat quarterback Xavier Shepherd who leads them in rushing with 438 yards on 101 carries and has scored nine touchdowns. The triple-option offense revolves around Shepherd's ability to read defenses.
2. This is a good test for the Aggies to see how they stack up in their new conference. The Owls have been one of the top tier teams in the Big South for a while and in 2019 they reached the FCS playoffs.
3. Jalen Fowler has come into his own for the Aggies and that means they have a good chance of winning just about every week. Fowler's in his first year as the starter and is 61 of 97 passing for eighth touchdowns against three interceptions. He's also doing a nice job of picking up yardage with his feet and is averaging 5.5 yards per carry.
What they're saying
"It's going to be a big ballgame, period. They're a run team, and we like to stop the run. They are very good and they are nationally ranked. They are a good opponent, but it's a challenge…" – Coach Sam Washington of the Aggies.
"It's a big confidence booster, but I still try and stay humble about it and keep working at practice. Like we say, last week is behind me, so I'm kind of looking forward to the next game," – running back Bhayshul Tuten of the Aggies.
"We harp on stopping the run, so that's something we're really going to work on this week during practice, and that's going to be our main focus, and we're going to try and get the job done," – linebacker Jacob Roberts of the Aggies.
Noteworthy: Coach Brian Bohannon of Kennesaw State is in is eighth season and has an impressive 58-18 record. Before coming to Kennesaw State he was the quarterbacks coach at Georgia Tech for five seasons.
Tickets and information