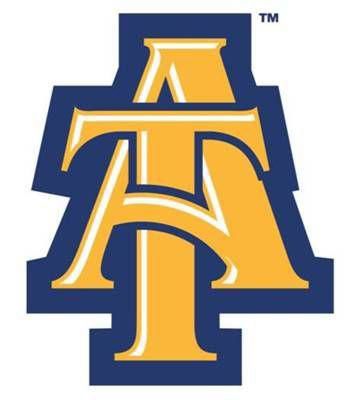 A recap of the N.C. A&T men's basketball team's 70-63 victory at Florida A&M on Sunday:
Why the Aggies won
A&T got the better of a turnover-plagued first half, featuring 12 by each team, turning the Rattlers' miscues into 19 points, and the Aggies opened the lead to 21 points early in the second half and hung on for a crucial league victory. A&T controlled the boards with a 45-34 edge and the lane with a 34-28 scoring advantage.
What it means
A&T (5-1 MEAC), in its final season in the league, strengthened its grip on first place in the Southern Division and set the stage for two showdowns against N.C. Central (2-2) this week. The Southern Division winner will earn a bye into the MEAC Tournament semifinals March 12 at Scope Arena in Norfolk, Va., and would need just two wins to reach the NCAA Tournament. The Southern's No. 2 seed will have to play a quarterfinal game on March 11 and would need three wins to take the tournament championship and league's automatic NCAA berth.
Stars
Tyler Maye: 14 points, six rebounds.
Kam Langley: 13 points, five rebounds, four assists, nine steals.
Tyrone Lyons: 12 points, six rebounds.
Evins Desir: 18 points, five rebounds.
Jalen Speer: 16 points, seven assists.
Bryce Moragne: 15 points, eight rebounds, three steals.
Notable
• Officials called 47 fouls – 27 on the Rattlers (three players fouled out), some as they were trying to rally, and 20 on the Aggies (Blake Harris and Webster Filmore fouled out).
• The Aggies were 20-for-31 at the free-throw line.
• Florida A&M, whose 12-game home winning streak ended, again played without its best player, MJ Randolph, who was out with an injured shoulder.
What they're saying
• "We had to do everything possible to get out of Tallahassee with a win. I'm extremely proud of our guys. We can ride back to Greensboro with a 'W,' breaking their win streak here." – Will Jones, A&T head coach, to Aggies broadcaster Spencer Turkin after the game.
• "It's a testament to the guys on our team. Fred Cleveland did a heck of a job running the team. Blake Harris did a heck of a job helping us. Everyone who checked into the game laid it on the line. I'm just proud of our team." – Jones on Kam Langley picking up two fouls in the first 3:45.
• "Major. Major. They had 18 offensive rebounds (Saturday). If we want to be a contender, if we want to hang a banner, we've got to win these types of games on the road. This is a big one for us." – Jones on the rebounding edge.
• "We've got to go down to Durham and play basketball. I don't think we played our best game today." – Jones on the game at N.C. Central.
Records
A&T: 5-1 MEAC, 9-10 overall.
Up next
A&T: At N.C. Central, 5 p.m. Wednesday (ESPNU).
Florida A&M: At South Carolina State, 7 p.m. Thursday.