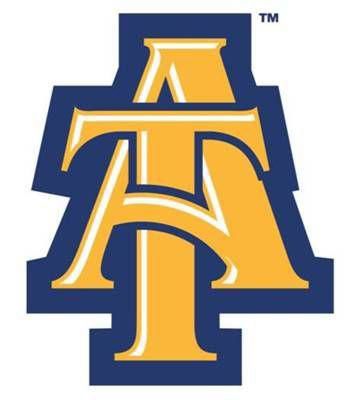 One in a series of previews of the college basketball preseason, which can begin Wednesday for NCAA Division I men's and women's teams.
A&T men
12-4 MEAC (tie for second), 17-15 overall
F-G Ronald Jackson (15.0 points, 10.4 rebounds; first-team All-MEAC)
G Andre Jackson (9.2 points, 3.6 rebounds, 1.5 assists)
G Kam Langley (9.4 points, NCAA Division I-leading 8.0 assists, 5.2 rebounds; first-team All-MEAC)
G Fred Cleveland (9.0 points, 1.7 assists)
G Tyler Maye (8.7 points, 2.0 rebounds)
G Kwe Parker (7.2 points, 2.3 rebounds)
F Tyrone Lyons (7.1 points, 3.5 rebounds)
G Blake Harris (N.C. State transfer, averaged 3.1 points, 1.5 assists in 2018-19)
F Quentin Jones (12.8 points, 4.5 rebounds at Missouri State-Western Plains)
F Tyler Jones (Md-Eastern Shore transfer, 7.2 points in 2018-19)
F Jeremy Robinson (13.5 points, 6.0 rebounds at West Los Angeles College)
The Aggies are deep in the backcourt, and it starts with Southwest Guilford alum Kam Langley. All the 6-foot-2 senior did was lead the nation in assists per game last season before testing the NBA draft process. The challenge in the preseason for MEAC Coach of the Year Will Jones will be figuring out to which of the frontcourt newcomers Langley will be passing. Improved three-point (29 percent) and free-throw shooting (61 percent) also wouldn't hurt.
Contact Joe Sirera at 336-373-7034, and follow @JoeSireraNR on Twitter.
Be the first to know
Get local news delivered to your inbox!