GREENSBORO — To B, or not to B? That is the question.
In the world of college football, the gap between two letters — B and C — is significant.
And now N.C. A&T seems to be exploring the gap between FBS and FCS. The university's chancellor, Harold Martin, has mentioned the Football Bowl Subdivision in public remarks twice since the start of the school year.
A move up would only change everything. The Aggies would almost certainly have to leave the MEAC and find a new league. It would cost much more, as two other nearby public universities that made the move within the last six years have seen a combined 53 percent increase in football spending, and both have total athletics budgets more than twice what A&T spends now.
But there are potential rewards as well, some tangible in measured growth and others intangible in terms of prestige.
String the initials FBS together and you're talking about big-time programs the likes of Alabama and Clemson, Ohio State and Oklahoma, Southern Cal and Notre Dame.
Change those initials to FCS, and the power programs become North Dakota State and South Dakota State, James Madison and Sam Houston, Youngstown State and Jacksonville State.
The Aggies are ranked No. 18 in the FCS Coaches Poll heading into their Homecoming game against Howard on Saturday at BB&T Stadium.
A&T has been ranked in the national poll for 57 consecutive weeks. The Aggies have won eight straight Homecoming games; three of the four Celebration Bowls that crown black college football's national champion; and 10 MEAC titles, including four of the last five.
They're also 3-3 against FBS teams over the last five years, and they've had a player picked in each of the last three NFL drafts.
They're good. They've proven it.
Rumor mill
Chancellor Martin stirred up social media back on Aug. 16 in his address at A&T's annual Faculty Institute to start the school year. Martin mentioned football during his PowerPoint presentation that day.
The slide that launched a thousand Twitter rumors reads:
DO WE WANT TO BE TRANSFORMATIVE
• How high do we want to rise?
> Division 1 — Football Bowl Subdivision
"It was certainly not an announcement of any kind of transition," A&T athletics director Earl Hilton said. "It is a thought exercise. It's the chancellor saying, 'Our best work is in front of us.' We expect to continue to grow."
Could that growth include a move up from the Football Championship Subdivision to the Football Bowl Subdivision?
Attempts to interview Martin were unsuccessful, but he addressed the question briefly at A&T's board of trustees meeting Sept. 27.
"There's a level of conversation as we continue to maintain a level of competitiveness in athletics. Should we move from the FCS championship level in football to the FBS level?" Martin told trustees. "Honestly, when we create conversations with folks we need to set high enough goals that stretch the organization, not merely make modest steps. Moving to R1 is a big step. Potentially moving to FBS is a big step. Those are board-level decisions. Those are aspirations for our university."
Martin told trustees he knew the consequences of mentioning FBS publicly.
"We can expect to see this on Twitter," he said. "Somebody's going to walk away saying we've made a decision to move to the FBS level. That indeed was part of the conversation the day of the conversation. That's what you may have seen on Twitter."
The gulf between FCS and FBS is wide. But teams do cross.
Three of A&T's former or future opponents — Appalachian State, Coastal Carolina and Liberty — have all made the move in the last six years.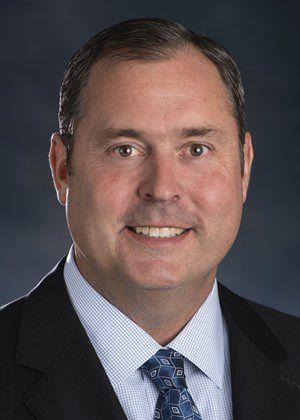 Georgia State athletics director Charlie Cobb was the AD at Appalachian when the Mountaineers made their transition.
"You get two schools of thought, and it's pretty simple," Cobb said. "Do you want to be a big fish in a little pond? Or do you want to swim in the big lake? Every school that walks through this process has to identify what they want and figure out what works best for them."
Money
Playing big-time football ain't cheap.
At the FCS level, teams have the equivalent of 63 full scholarships and the option to split that money among all the players on the roster. Eighty-two active players are on A&T's Homecoming roster.
FBS teams have 85 scholarships, and that money cannot be split.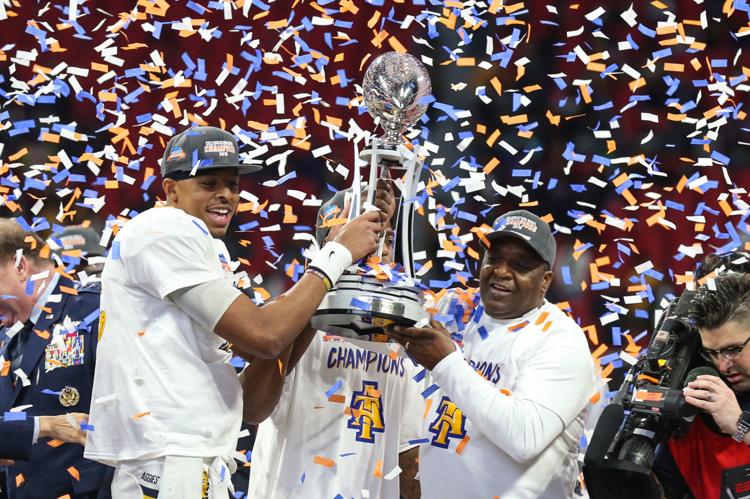 Tuition at A&T costs $6,456 for in-state students, $19,416 for out-of-state students, with room and board roughly $8,841. Forty percent of A&T's current football players come from outside North Carolina, so a low-ball guess at the cost of 22 extra scholarships is an extra $455,000 per year.
And that's just the start.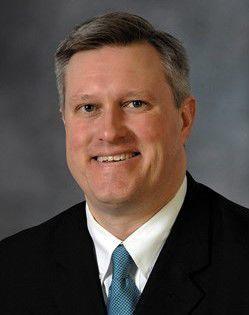 Matt Hogue, the athletics director at Coastal, said costs will vary by school.
"You've got to add those 22 scholarships," Hogue said. "You have to figure in what your costs are going to be, and all schools do that differently based upon what tuition is and how that works. You have to figure that out. And you have to figure out what your capital costs are going to be. It's hard. There's no magic number.
"But you've got to be prepared because your athletics budget is definitely going to grow. And not just in football. There's the conference component. Now you've got to take a look at your other sports. For us, we had to address additional travel costs because the dynamics of the (Sun Belt Conference)."
The Knight Foundation created a College Athletics Financial Information database that lays out sports spending at every public college in the nation. Those numbers – all from 2017, the most recent year available – give a hint at what a move up to FBS can cost:
● Appalachian's total athletics budget was $35.07 million, of which $11.8 million (34 percent) came from student fees. In their last year in FCS, the Mountainers spent $5 million on football. That grew to $8.5 million in 2017, a 70 percent increase.
● Coastal Carolina's total budget was $33.7 million, of which $4.7 million (14 percent) came from student fees. In their last year in FCS, the Chanticleers spent $6.8 million on football. That grew to $9.5 million the next year, a 40 percent increase.
● A&T, with an enrollment higher than Coastal but lower than Appalachian, spent $13.05 million on all sports, of which $7.39 million (57 percent) came from student fees. The Aggies spent $3.6 million on football, a little less than the FCS median of $3.74 million.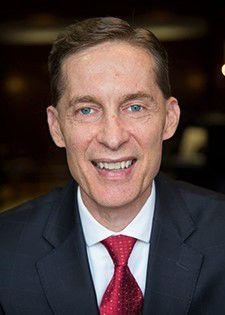 Liberty is a private university and is, therefore, not obligated to report its financials. Even so, their athletics spending has gone up, athletics director Ian McCaw said.
"The investment in resources includes additional staffing, additional scholarships and significant investment in facilities," McCaw said. "We have a $29 million indoor practice facility for football. We're doing a $25 million football (stadium) renovation right now. We expanded our stadium from 19,000 seats to 25,000. We've had to make both facility investments as well as an annual investment in terms of staff and scholarships and budget expenditures.
"It's a substantial commitment of resources. But that's been part of the vision here, too."
Leagues
Moving up also means moving out.
A&T would have to leave the MEAC.
Just like App left the Southern, and both Coastal and Liberty left the Big South.
And the Aggies would need an invitation to join an FBS league.
"The challenge now is this: Where is the college football world headed in terms of conference realignment?" Cobb said. "Is there an appetite? Because one of the NCAA rules in place is you've got to have an invitation from a conference to make the move."
That was the key piece in Coastal's decision. The Chanticleers had been consistently one of the top FCS football teams in the country, and they were just coming off an NCAA national championship in baseball.
"We had the foundation in place, and making the decision to change conferences was the first step," Hogue said. "Our president and leadership were in a position to make that decision … without a whole lot of bureaucracy. So for us, it ended up being a fairly speedy process. It was just the nature of how it all came together.
"From the initial discussions to the time we accepted an invitation (from the Sun Belt) was probably only about four or five months. That's faster than normal, but our situation was driven by the conference membership aspect. It was a holistic process. We had already decided we wanted to elevate if the opportunity presented itself. … We felt like it was a transformative event. And it was probably the one opportunity, the one window we would have to make the step."
Liberty's situation was unique. The religious college founded by Jerry Falwell had always wanted to rise to the FBS level, but couldn't secure an invitation from a league.
So the Flames applied for a waiver from NCAA by-law 20.9 and are now an FBS independent in football, with all other sports landing in the Atlantic Sun.
"The biggest challenge for us was scheduling," McCaw said. "… It's not easy to build a 12-game schedule from scratch in 18 months as an FBS independent.
"Most people schedule so far in advance. A lot of schools have their schedules complete five, six or more years out. They're not looking for games. To find any games, let alone 12 games, is extremely difficult. We literally worked on it every day, and it took a tremendous amount of effort. We got some great cooperation from schools who helped us out and actually rearranged their schedules to accommodate us."
A&T was one of the founding members of the MEAC in 1971, and the league is one of two NCAA Division I conferences made up exclusively of historically black colleges and universities.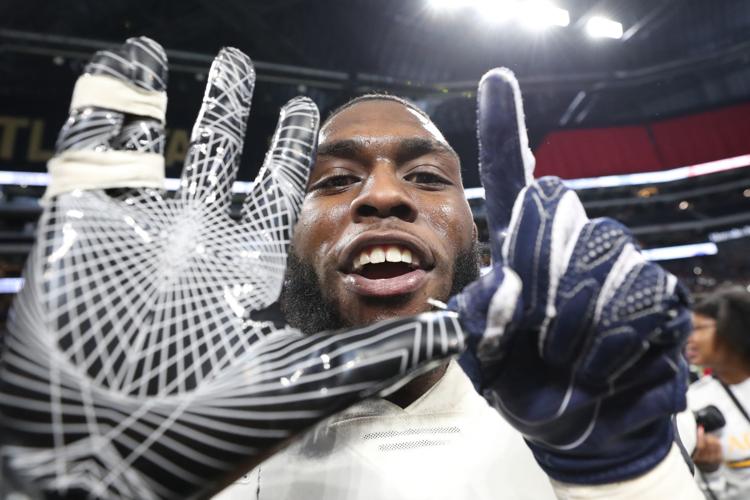 A move up would make A&T — the largest four-year HBCU in the nation — the only HBCU at the FBS level.
But the move would also cut ties with all the Aggies' traditional rivals. That could rub alumni and boosters the wrong way.
"Look, any time you do something that significant, there are certainly going to be voices of dissent," Coastal AD Hogue said. "That's pretty normal. Obviously, when you're winning at a high level in the FCS, everybody knows you're going to have to take your licks and go through a transition when you move up. That's part of the deal. It's natural to have detractors … but there wasn't a groundswell of opposition to our move."
Big picture
All three athletics directors agreed on one thing: Any move up must be about more than just football.
Yes, football is the engine that drives the sports train. But it's a long train, with a lot of other cars.
"When you make the move, there's a tremendous commitment you enter," Hogue said. "And it's not just football. We were confident because of where our athletics program was at the time. We felt very ready to take that step. We knew we would have to enhance things in football, but we were already invested in and committed to our other programs. They were ready to step into the next conference level and do well."
At Appalachian, the move up was part of an effort to push enrollment to 20,000 at a growing university, Cobb said. App had studied the feasibility of a move in the 1990s and decided against it then.
"The timing wasn't right. Financially, it didn't make sense," Cobb said. "I got there in 2005, and when we looked at it, the times had changed. The place had grown from being a local university to a regional university. We had people who were willing emotionally, financially and politically to support the idea. The challenge for us was to put a plan in place that wasn't just a one- or two-year growth plan, but was a sustainable economic model and sustainable competitive model.
"Your athletic programs have got to be part of the bigger branding of your campus," Cobb added. "They can help with enrollment growth, help with foundation growth, help with marketing. Every place is different, with its own unique challenges. Different schools have different missions. But at the end of the day, athletics can be a big piece of it."
At Liberty, the geography of the Atlantic Sun has meant more travel for the Flames' other athletics teams, but they've been competitive. And as an independent in football, the travel has been even more extensive.
But it's been worth it, AD McCaw said.
"We're playing football games at New Mexico State and BYU this year," McCaw said. "That's much more extensive than when we were playing in a regional conference at the FCS level. We have a number of schools in Florida, Alabama, Georgia and Tennessee. We're traveling much more in other sports. But that's also helped us expand our brand as well. That's a positive for us."
Appalachian, Coastal and Liberty weighed the pros and cons. All three answered the question the same way: To B.