GREENSBORO — Now you can have your suds and see the field, too.
N.C. A&T will allow beer sales inside BB&T Stadium at the football team's five home games this season.
Beer kiosks will be set up in four locations under the bleachers in the four corners of the stadium, separate from regular concessions, A&T athletics director Earl Hilton said.
"We will offer beer in the football stadium this year," Hilton said, "but we're not going to do it at any of the other sports at this time. Only at the football games."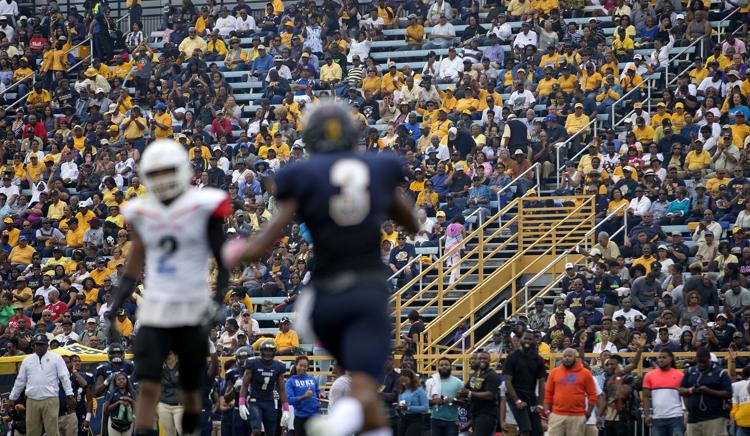 The sales are allowed under a new state law.
In June, Gov. Roy Cooper signed House Bill 389, which changed longstanding state policy and allows widespread beer and wine sales in athletics venues at North Carolina public colleges, similar to what's common at professional sports stadiums.
At its two-day retreat in July, A&T's board of trustees unanimously passed a resolution allowing the Aggies to sell beer at football games.
Under the rules, customers can buy only one beer per person each trip to the beer station. Beer sales will end at the start of the game's third quarter.
"There obviously will be people verifying the appropriate age qualifications," Hilton said, "but I don't know exactly what that will look like yet, whether it will be a wristband thing or if it will be showing an ID each time."
North Carolina, N.C. State, East Carolina and Appalachian State are among other schools to implement alcohol sales under the new law as well.
The law allows public universities to sell beer and wine throughout sports venues during college games. Sales of mixed drinks in university-owned athletics facilities are allowed only during non-college sports events, such as concerts and lectures.
That's a big shift in policy. Before the new law, alcohol sales were generally not allowed inside on-campus and university-owned sports venues, with some exceptions.
A&T, for instance, opened a beer garden at home football games for the first time last season.
But the 21-and-older area was contained within a fenced area outside the stadium's bleachers. A large tent covered the grass near one corner of the north end zone, and the view of the game from field level was limited.
It was an experiment, Hilton said.
"The beer garden more than broke even," he said. "There were some startup costs, but we made those back. I don't know if we'll run the beer garden this year because we're selling beer in the kiosks. I'm not sure there's a demand for it. That's still being worked out."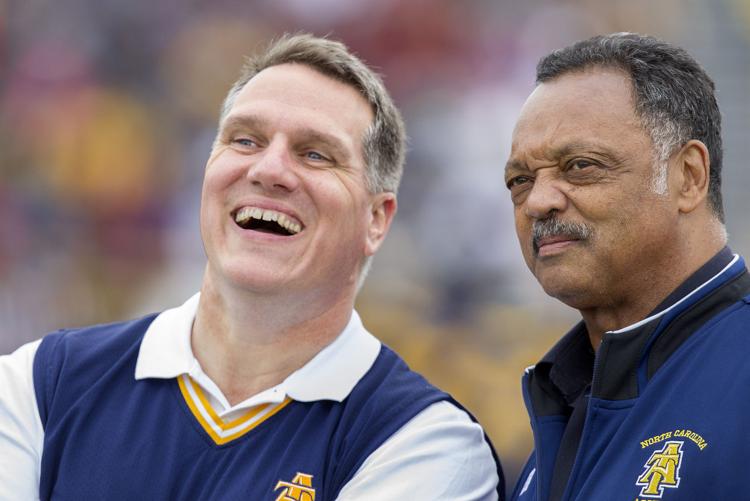 Hilton, a devout Mormon, said he didn't know what brands of beer or kinds of beverages would be for sale.
"Dude," he said. "I couldn't even tell you the difference. I've never had a drink of alcohol in my entire life, and I really don't know anything about beer."
News & Record staff writer John Newsom contributed.