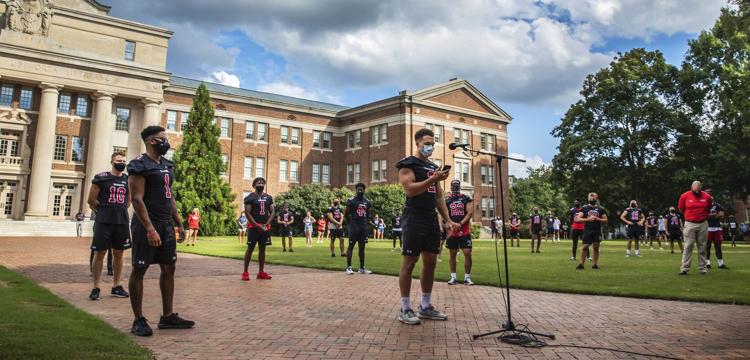 Nick Baker knows you're probably tired of hearing about athletes and protests. He knows you may not want to have uncomfortable conversations about race and social justice. But the former Page football player also knows you need to hear him and his Davidson College football teammates and their message.
"You have to want better!" the junior cornerback from Greensboro said. "Even if right now you suffer and you're ridiculed for what you're going through or what you're fighting for, eventually it will all work out in the end."
On Thursday, Davidson's football program announced via Twitter an initiative called PACE, which stands for Progress, Advocate, Cooperate and Educate. A post on Twitter read, in part: "In response to the racial tension, social unrest and the prevalence of systemic racism in our country, our football program has spent the last few months meeting, discussing and making decisions on how we can create change and generational impact. Our mission is to lead our football team, campus, community and country in promoting equality, unity and cooperation. … This organization is the vehicle we will use in our fight for a better future."
Our football program is so excited to announce PACE❗️

PACE is an organization made up of our football players and staff. We will use PACE to help the fight against systematic racism in our country❗️

Statement below⬇️#BLM pic.twitter.com/6bNqLsIZjJ

— Davidson Football (@DavidsonFB) August 27, 2020
The conversation that led to PACE started back in June, after George Floyd was killed by three Minneapolis police officers. A virtual team meeting that lasted more than an hour was held "just to let guys vent and just to let guys get things off their chest," Baker said.
"You could feel that there was tension, not against each other, but some uneasiness on how the George Floyd death had affected some of the players," Coach Scott Abell told The Charlotte Observer. "I mean, they had seem someone die right in front of them on a video. It wasn't like reading an article from the other side of the country."
That meeting "was probably the most emotional I've ever been," Baker said, "pouring out how I felt — and I can speak for a lot of other guys who said the same thing — it was good to have a safe space, especially within a football team where those kinds of conversations aren't had a lot," he said. "It was amazing to be a part of."
But the Wildcats, whose season has been postponed until the spring because of the COVID-19 pandemic, knew they had to do more than just talk about change. They had to lead.
"There are a lot of teams that issue blank statements and won't put any action behind it," Baker said, "but we really wanted to develop something that would have a long-lasting impact as long as change was needed."
After the initial conversation, the Wildcats formed a unity council, Baker said, to develop initiatives such as PACE "to promote awareness meetings and educational settings."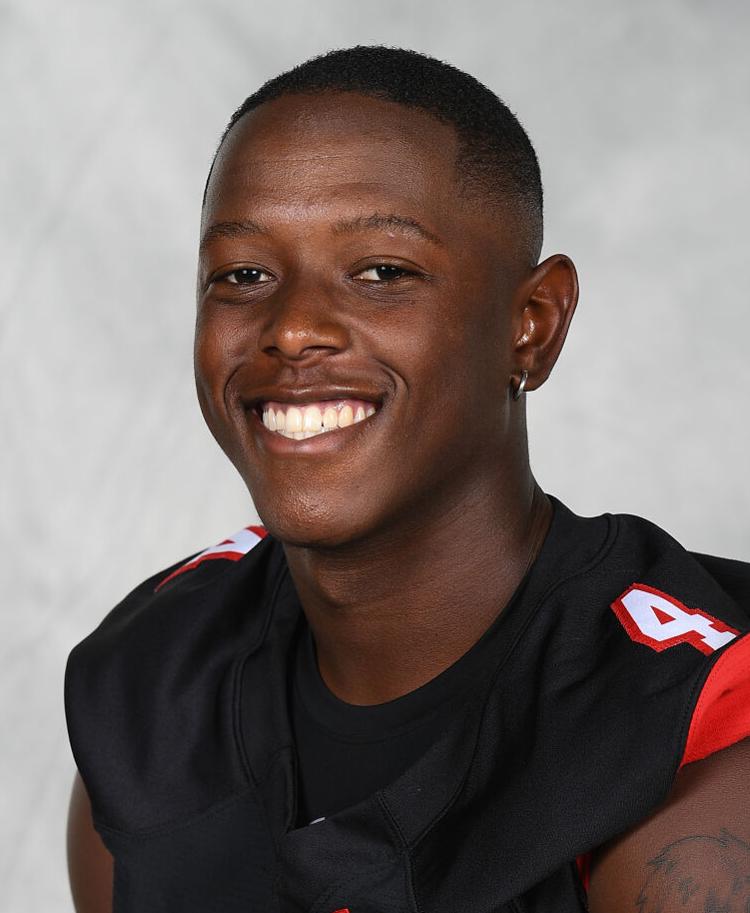 "It's been really nice to see a group of guys come together," he said, "an entire football team and coaches, with the same mind and the same mindset where we don't want to see any kind of social injustice, any kind of racism any kind of systemic racism, personal racism."
As a young Black man, Baker knows something about racism. The 20-year-old "wouldn't say there is anything blatant that I've been subjected to, such as being called a racial slur, but there have been experiences where I've been followed around in grocery stores and a security guard is trying to look away," he said. "There were times when I heard, 'You speak so well for being a black kid.' It came when I was 7 or 8 years old and I wasn't thinking anything of it, but as I got older and had those conversations with my mom, 'Why wouldn't I speak well?'
"It's small comments like that and experiences that make this all worthwhile. I know people out there have gone through way worse than I have, and I feel like those are the people we need to be fighting for, like Jacob Blake and Breonna Taylor, George Floyd and countless others."
Baker said a concrete goal of PACE is to hold events like Friday's gathering of students, athletes and coaches on the lawn in front of the Chambers Building, the primary classroom and academic center on Davidson's campus.
"It shouldn't take a Black man or any person getting shot or being mistreated for events like that to happen," he said. "We need to be educated and constantly having those conversations."
Baker and the rest of the Wildcats wanted to get that message out there, and the shooting of Jacob Blake by police officers in Kenosha, Wis., and the reaction to that event by professional and college athletes prompted Friday's gathering.
"That was one thing that pushed me to say we truly are more than athletes," Baker said. "LeBron James keyed that phrase a few years ago when some people told him to 'Shut up and dribble.' Seeing not just the professional athletes but college athletes take a practice or workout off and decide to hold a march."
"I'm so proud of 'Soub' for being a voice and leading that up there in Boone," Baker said.
"Just looking around at the athletics world, from college athletes to professional athletes, standing up and using our voices to say we are more than athletes," Baker said. "We're people first. We're humans first. … It's inspiring to see that, not just you, but the entire world is starting to wake up and move toward a better place."
At Davidson, Abell spoke, team captain Wesley Dugger read a statement and a campus police officer spoke to the crowd.
In wake of the murder of George Floyd, racial tension, social unrest, and the prevalence of …
"This is what we're meant for," Baker said, "where we can show ourselves and say, 'This is wrong. No matter which way you look at it, no man should be shot in the back seven times without posing any immediate danger to any person around him.' "
With everyone wearing masks and socially distanced on the main lawn of Chambers, "we got a great message across," Baker said.
"I just happened to look up from the mic stand and look around and there were so many people out there," he added. "It took me aback, and you saw where something is so much greater than one person. You look around and you realize you're not fighting by yourself. There are other people in the community that might not look like you, might not believe the same things you believe in, but one thing we all believed in in that moment was equality, justice and that we need change in this country. … To see that support let us know we were doing the right thing."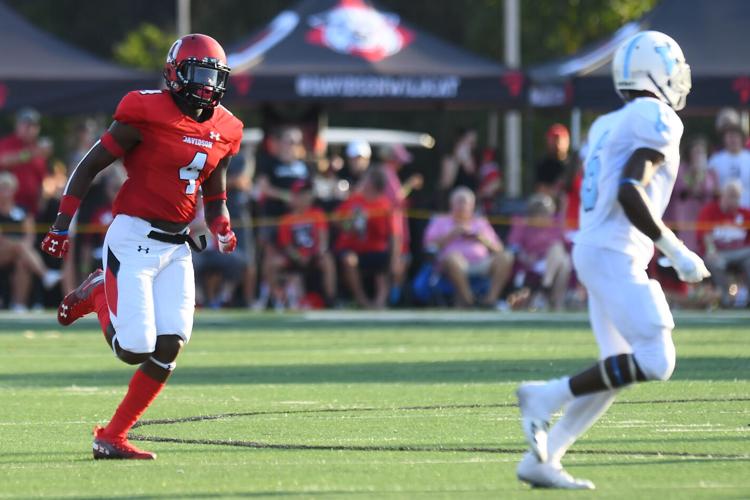 Contact Joe Sirera at 336-373-7034, and follow @JoeSireraNR on Twitter.
Be the first to know
Get local news delivered to your inbox!