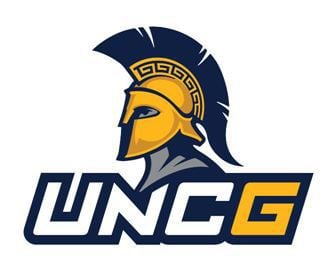 The Spartans struggle at both ends of the floor in a 75-67 loss to Winthrop.
Site
KFC Yum! Center, Louisville, Ky.
Why the Spartans lost
UNCG couldn't make shots and couldn't seem to stop fouling Winthrop. The Spartans were 23-for-67 (34 percent) from the field, including 7-for 29 (24 percent) from 3-point range.
"They forced us to not look like a good basketball team offensively tonight," coach Wes Miller said after his team also committed 20 turnovers. "I give them a ton of credit for that. We have to shoot the ball better. … We couldn't throw it in the ocean it seemed like from anywhere. It felt like there was a lid on it."
UNCG also sent the Eagles to the line for 37 free throws and only shot 18. Miller said that was a product of his team's poor defense. He called a timeout after Winthrop hit two 3-pointers off the break in a span of 28 seconds to go in front to stay at 54-50.
"I thought our transition 'D' was really poor," the Spartans' coach said. "They put a ton of pressure on you the way they run the floor.
But it was an issue in the half-court, too.
"We have to sit down and guard the basketball, and we really struggled to do it," Miller said. "You just kept seeing (Winthrop guard Chandler) Vaudrin get to the front of the rim and we'd either foul and lose our discipline, we'd give him an angle and let him shoot a layup or we'd have to help because we got beat and and he'd make a nice play (with a pass)."
Vaudrin scored five of Winthrop's last six points to seal the win.
Stars
UNCG — G Isaiah Miller 19 points, 4 rebounds, 3 assists; F Hayden Koval 17 points, 7 rebounds, 3 blocks; G Kaleb Hunter 10 rebounds, 3 steals.
Winthrop — G Chandler Vaudrin 14 points, 8 rebounds, 7 assists; G-F Adonis Arms 14 points, 4 rebounds; F Kelton Talford 12 points, 4 rebounds, 2 steals.
Three things we learned
1. UNCG needs some secondary scorers. The Spartans know what they're going to get from Isaiah Miller (19 points), and Hayden Koval (17) looks like he'll be a double-figures guy every night. But Keyshaun Langley (1-for-11), Angelo Allegri (3-for-13) and Kaleb Hunter (1-for-6) were a combined 5-for-30 from the field. That's not going to win many basketball games against good teams.
2. Good "mid-major" basketball is just plain good basketball. Little Rock and Winthrop can play defense and shoot 3-pointers, and that's a recipe for success in any conference today. UNCG has played two teams that could be a handful for anyone in the first round of the NCAA Tournament, and the same can be said of the Spartans.
3. Wake Forest ties. Winthrop coach Pat Kelsey was an assistant to Skip Prosser and Dino Guadio for eight seasons at Wake Forest. He left in 2009 to become associate head coach at Xavier and took over as head coach at Winthrop in 2012. Justin Gray, who played guard at Wake from 2002-06 when Kelsey was on the staff, is one of his assistants.
What UNCG coach Wes Miller said
On the overall effort: "What I'm most disappointed in is that they beat us to loose balls, they did a better job of putting their chest on the ball and taking charges. They seemed like they had more energy to compete. Those are the things that are the non-negotiables for me."
On playing Duquesne on Wednesday night: "We're going to play tomorrow and we're going to get ready to play. … We're going to put our energy into what's right in front of us. That's the kind of year that it's going to be."
Records
Up next
UNCG: Duquesne (at Louisville), 6 p.m. Wednesday (ESPN3).
Winthrop: Little Rock (at Louisville), 4 p.m. Thursday (ESPN3).
Contact Joe Sirera at 336-373-7034, and follow @JoeSireraSports on Twitter.