GREENSBORO — When Wes Miller took over a UNCG men's basketball program that was 2-8 in December 2011, it was a job few would have wanted. And a 27-year-old assistant was someone few would have promoted to the head coach's job, even on an interim basis.
But 10 years later, Miller leaves a Spartans program that has won at least 20 games for five straight seasons and appeared in this year's NCAA Tournament after winning the Southern Conference regular-season and tournament titles.
In short, as athletics director Kim Record said Thursday, "This is a great job."
"Wes has made this a better job than it was, and he's laid the foundation for our future success," Record added in a video conference with journalists.
Now it's her job to find Miller's successor after he agreed Wednesday evening to become head coach at Cincinnati. Record, who promoted Miller back in 2011, said she would "like to get a new coach on board as soon as possible. It will be a national search. There has been so much interest in the job that I have not been able to look at my text messages or emails because of the level of interest in the job."
The Spartans went 185-145 under Miller and were expected to have everyone but SoCon player of the year Isaiah Miller back from a team that went 21-9, won the conference tournament and lost to Florida State, 64-54, in the first round of the NCAAs.
Record said she had already been contacted by a number of "sitting head coaches" inquiring about the job and was meeting with Chancellor Frank Gilliam on Thursday "to talk through the process. … At some point he'll interview a final list of candidates. I have numerous contacts in the industry that I trust."
UNCG's athletics director said she "knew this day would come because (Miller is) a great young coach."
"You always have a short list of candidates for every position," she added.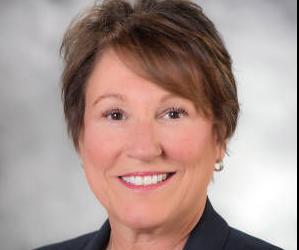 What might those candidates look like? Record said she is looking for "character, first and foremost. I'm looking for an individual who cares about the students beyond the basketball court. I'm looking for someone who – and I'm not sure where I got this term from, but I like it very much – will 'embrace the place.' UNCG is who we are."
Other qualities the next UNCG men's basketball coach should possess, Record said, include "self-awareness and understanding what type of people they need to surround themselves with, and then the basic being able to communicate effectively. Integrity. Loyalty."
Assistant coach Andre Gray would seem to be the most likely internal candidate on a staff that also includes Chris LePore and Kyle Bankhead.
"In any coaching search you look at your assistants first," Record said. "That will be part of our process. Then, the question for administrators or athletics directors becomes do you want a sitting head coach. There are some great assistants out there, and our assistants are terrific. They've helped make our program successful. At the end of the day, my responsibility to the program and the institution is to find the best person for this job.
"Would someone with head-coaching experience have a shorter learning curve?" she asked. "Sure, but I go back to who's the best person who fits our culture and our values."
Record said she would "like to think we'd know something in less than two weeks, because it puts a real stress on your current team."
That stress is already being felt as three Spartans entered the transfer portal Thursday: junior wing Angelo Allegri, sophomore guard Michael Hueitt and junior guard Kaleb Hunter. Allegri and Hunter started for most of this season. They could choose to return to UNCG or enroll at another school.
"One of the reasons I do want to move quickly is to allow a coach and our current team to make choices," Record said, "because they can go in the transfer portal now. It's the same with an NLI (National Letter of Intent).
"What I said to them … was to be patient, that we care about them and they need to finish their academics strong and that I'm going to work as quickly as possible to get someone in here. I told them they needed to trust me, and if they had any questions they could let me know. I had a couple of calls this morning from members of the team. Of course, they're shocked."
Terms of Miller's contract with Cincinnati other than its six-year length were not disclosed. He is to be introduced to the Bearcats' fans and the Cincinnati media Friday. Miller received a base salary of $301,150 at UNCG, and Record said the only buyout his deal required was the equivalent of his salary for the last three months of the school year, approximately $75,288.
Record is confident that the Spartans program Wes Miller leaves behind will attract a deep pool of candidates.
"We have a very talented team coming back," she said. "The state of the program is excellent. It's not a rebuild. It's sustaining success. Certainly, things will be different, but I would anticipate that we continue on our upward trajectory."
Contact Joe Sirera at 336-373-7034, and follow @JoeSireraSports on Twitter.