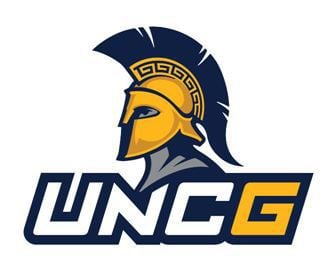 A recap of UNCG's 82-70 men's basketball victory at Samford on Saturday:
Why the Spartans won
UNCG clamped down in the second half, holding Samford to 11-for-28 shooting and forcing 10 turnovers, to sweep the Bulldogs on a two-game visit to Birmingham, Ala.
Stars
Keyshaun Langley: 19 points (4-for-10 3FG, 7-for-7 FT).
Isaiah Miller: 17 points, seven rebounds, five assists.
Christian Guess: 16 points, eight rebounds.
Richardson Maitre: 14 points.
Notable
• Miller rebounded a Samford miss and fed Kaleb Hunter for a key layup that put the Spartans ahead 74-66 with 2:34 to play, and his three-point play with 1:27 to go capped a 9-0 run that pushed the lead to 77-66.
• UNCG's game Monday night will be its third in six days.
• Samford shot 31.7 percent Thursday night in a loss to the Spartans, missing 43 of 63 field-goal attempts, but hit 50 percent (16-for-32) in the first half in taking a 40-39 lead after 20 minutes Saturday. UNCG forced 10 Bulldogs turnovers in the second half and limited Samford to 11-for-28 shooting.
• The Bulldogs were picked to finish eighth of 10 teams in the regular season by league coaches.
What they're saying
"We agreed to do it. You don't have to do it. The league didn't make us do it. It was our decision, and our mentality from Day One is these kids are making incredible sacrifices just to play basketball, just to just to represent our university. So if we have chances to play games, we're playing. ... (The Bulldogs) were inspired, because of the way that we played against them Thursday night, and they made some nice adjustments. And we found ourselves in a dogfight. And I thought we were a little physically and mentally fatigued at times tonight." – Wes Miller, UNCG basketball coach, on playing games Thursday night and Saturday afternoon at Samford.
"(The Bulldogs') press was a lot more effective. They had a better idea what we were doing to get the ball in bounds. Then we weren't as sharp on our press O (offense), and they took advantage of it." – Miller.
"When the George Floyd murder occurred, there were so many team meetings and individual meetings. And we talked a lot about how we were going to handle all the unrest in the country and what we were going to do about it and how we were going to use our platform. We came up with a game plan for how we were going to not just talk about it for a short time but executed throughout the entire year. And one of the things that was really important to us was just education, educating ourselves on the history of our country. Why we are where we are as a nation. And so this was one of the educational opportunities that we've had this year." – Miller on the team's visit to the Birmingham Civil Rights Institute on Friday, the 92nd anniversary of the birth of Dr. Martin Luther King Jr.
Statistics
Records
UNCG: 3-2 Southern, 8-5 overall.
Up next
UNCG: The Citadel, 7 p.m. Monday (ESPN+).
Samford: Western Carolina, 3 p.m. Monday (ESPN+).