It's been 15 years since "The Block" by Chip Vaughn set in motion a wild, nail-biting, tremendous season for the Wake Forest football program.
Of all the moments, highlights and even the little things that come to mind for that 2006 season, most Demon Deacons' fans can agree that Vaughn's block of Duke kicker Joe Surgan's "Chip" shot of 27 yards on the last play of the game in a 14-13 win over the Blue Devils was as good as it gets.
"It was my right forearm that blocked it," Vaughn said by phone earlier this week from New York, where he is an assistant coach with the Jets. "It's funny, but I noticed in pre-game he was kicking it kind of low, so I kept that in mind. I jumped as high as I could and sort of mirrored his steps as he was kicking it and timed it just right."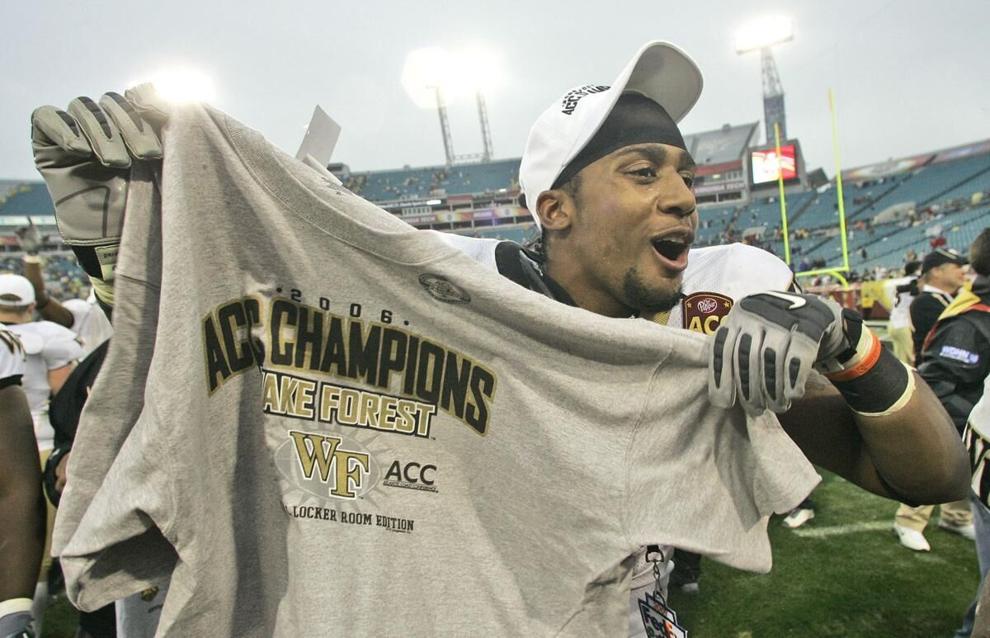 Fast forward to today and the Deacons (4-0 in the ACC, 6-0 overall and ranked 16th in the Associated Press poll) are mimicking what Coach Jim Grobe and the Deacons accomplished in 2006. Coach Dave Clawson's deep and experienced team is the lone program in the ACC that is still unbeaten heading into its game at Army on Oct. 23.
Vaughn, 35, remembered what his assignment was on the play but admits to improvising.
"I was supposed to be watching for the fake," he said.
Instead, his leap of faith sunk the Blue Devils and gave new life to the Deacons. As it turned out the Blue Devils never won a game that season and the Deacons, behind unknown redshirt freshman quarterback Riley Skinner, went on to win the ACC title with a 9-6 win over Georgia Tech in the championship game in rainy Jacksonville, Fla.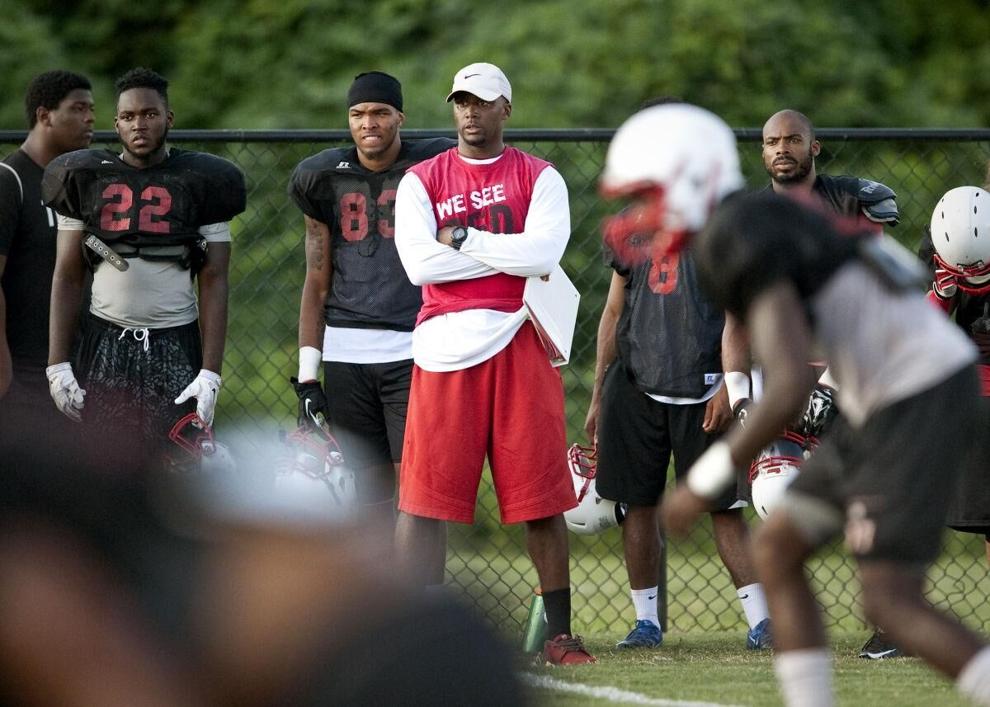 The Deacons are still the only school from North Carolina to win an ACC title in the past 15 seasons.
Last weekend with the Jets in London to play the Atlanta Falcons, Vaughn had some down time and watched every play from the Deacons' overtime win over Syracuse. He pointed out who made the winning touchdown catch calling out A.T. Perry's jersey number.
"He wears No. 9 doesn't he?" Vaughn asked with a sense of confidence, "that was my number, too."
There's plenty of season to go before singular moments or highlights start to come into focus for this year's team but Perry's outstanding catch of Sam Hartman's throw to the back of the end zone could be one that sticks out.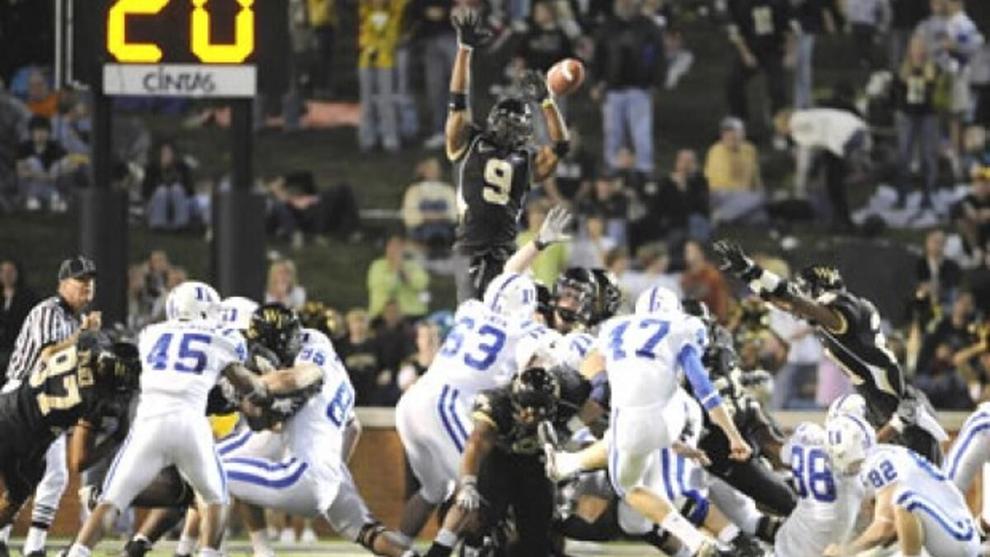 Vaughn had an outstanding career for the Deacons and played three years in the NFL as a defensive back before he got into coaching. He spent the 2015 season at Winston-Salem State as an assistant coach and two more years at Fayetteville State before getting his NFL break by landing in New Orleans as an assistant.
Vaughn said it seems like it's been a lifetime ago since the Deacons won that ACC title, but he stays in contact with a lot of his teammates and a few classmates from those days. And he's not shy about how much he's cheering for the Deacons from afar.
"Of course I'm all in," Vaughn said.
Vaughn also took a view as a coach as to what he sees that makes the Deacons so good this season.
"From a coach's perspective when you compare the two teams of 2006 and this one they're similar in the regard that they are solid in all three phases and that's crucial," Vaughn said. "You need that if you want to win any league title. They have an explosive offense (averaging 39 points a game), a solid defense and the special teams are outstanding with a great kicking game."
As Vaughn talked about the 2006 season, he shed more light on the adversity they endured with sickness running rampant through the team.
"The week of the Duke game we had about 20 guys that had staph infections, and for us to battle through that was huge," Vaughn said.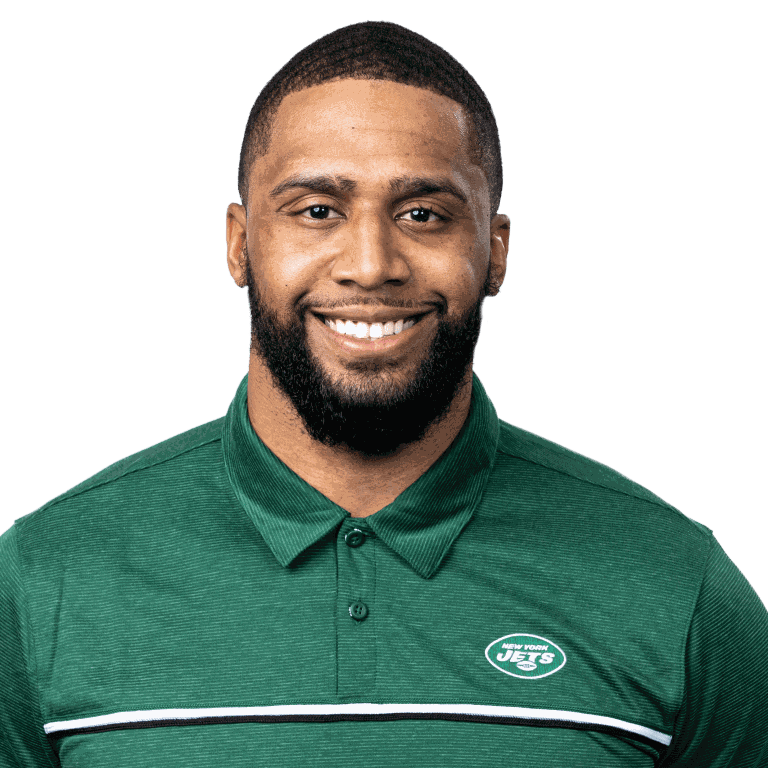 The Duke game was just the second of the season but Vaughn said it seemed like winning that game gave the Deacons confidence as they went 5-0 before losing to Clemson. But even that loss to Clemson didn't derail the Deacons as they managed to win the division, get to the ACC championship game and ultimately finish 11-3 after losing to Louisville in the Orange Bowl.
"Every week it just seemed like that play was bigger and bigger because Wake was known for always having close games but losing in the final quarter or losing on the final drive, but the ball was starting to bounce our way," Vaughn said about his block.
The ball is also bouncing the Deacons' way this season, something that Vaughn said has to be a good omen.
Vaughn's last visit to campus was two years ago and he noticed how much the football facilities have improved since he graduated in 2008.
"That was my first time back in a while and just seeing campus, the practice fields, locker rooms and the stadium it just looks different," he said. "It actually looks like a big-time ACC program. And that was our goal when we played, and I was fortunate to be a part of it and what we accomplished, so I'm excited for the program."