Top-ranked Wake Forest, the ACC regular-season champions, will chase another goal this week in Durham.
The top-seeded Demon Deacons, champions of the Atlantic Division and led by Coach Tom Walter, will open pool play on Thursday in the ACC baseball Tournament. They'll face 12th-seeded Pittsburgh at 11 a.m. On Friday, Wake Forest will play eighth-seeded Notre Dame at 7 p.m.
Wake Forest and Coastal Division champion Virginia are the top two seeds for the tournament at Durham Bulls Athletic Park. The championship game is scheduled for noon on Sunday.
The championship features a pool-play format, leading into a four-team, single-elimination bracket to determine the league champion.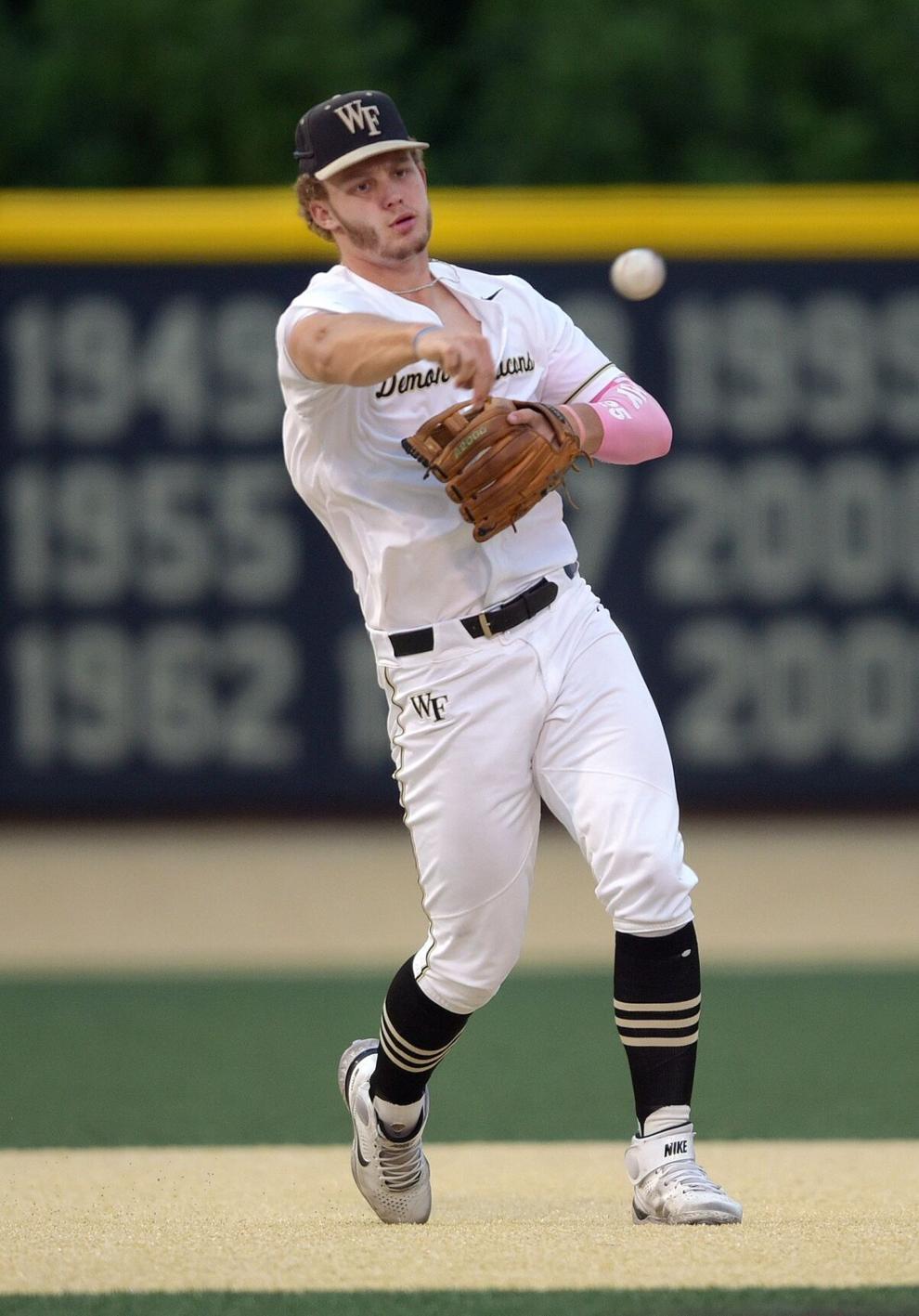 Ranked atop every major poll and sporting the No. 1 spot in the latest RPI, Wake Forest (45-9, 22-7 ACC) earned the No. 1 overall seed and will head up Pool A. The Deacons will be joined by eighth-seeded Notre Dame (30-22, 15-15) and 12th-seeded Pitt (23-30, 10-18).
Virginia (44-11, 19-11) prevailed in a tight Coastal Division race and is the top seed in Pool B, along with No. 7 North Carolina (33-21, 14-14), the defending ACC champions, and No. 11 Georgia Tech (30-25, 12-18)
No. 3 Clemson (39-17, 20-10) is joined in Pool C by No. 6 Boston College (34-17, 16-14) and No. 10 Virginia Tech (30-21, 12-17).
No. 4 Miami (37-18, 18-12) drew the top seed in Pool D, which also features No. 5 Duke (35-19, 16-13) and No. 9 NC State (34-18, 13-16).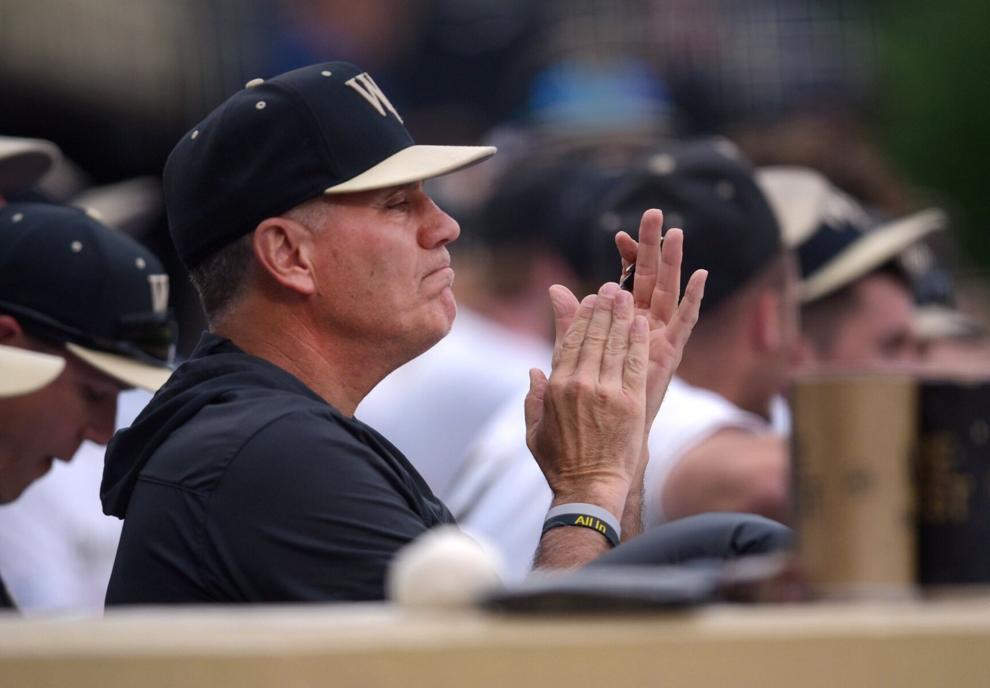 Each team in the four pools will play one game against each of the other two opponents in its pool Tuesday through Friday. The four teams with the best records within their respective pools will advance to Saturday's semifinals, with the winners playing on Sunday in the ACC Championship Game.
"I'm really proud of what this team has accomplished," Walter said after Saturday's final regular-season game which was a loss to Virginia Tech. "We'll have an off day tomorrow and a couple good days of practice and get ready for tournament play."
The Demon Deacons won all 10 of their ACC series for the first time in school history. It's the first time that's happened in the ACC since North Carolina did it in 2017.
The regular-season championship is the Demon Deacons' first since 1963 and fourth overall. They also won the regular-season title in 1955, when they won the national championship, and 1962.
The ACC Tournament started in 1973 and Wake Forest is going for its fifth conference title. The last time the Demon Deacons won it was 2001.
While the Demon Deacons' pitching staff has been outstanding, they also have a good offense led by Brock Wilken and Tommy Hawke, a Reagan graduate. Wilkin, the all-time leader in school history for home runs with 65, has a chance to become the ACC's all-time home run leader.
Wilkin needs five homers in the postseason to overtake Anthony Maisano, who played at Georgia Tech and Wake Forest, and J.D. Drew of Florida State who each finished their careers with 69 home runs.
The ACC Network will carry each of the pool play games Tuesday through Friday, in addition to both of Saturday's semifinals. Sunday's championship is scheduled for a noon start and will on ESPN2.
Eight ACC teams are ranked among the top 30 of the latest NCAA RPI, including three among the top 10 with No. 1 Wake Forest followed by No. 7 Clemson and No. 19 Virginia. No. 14 Boston College, No. 15 Duke and No. 19 Miami follow to give the conference six among the top 20, with N.C. State at No. 25 and North Carolina at No. 28.