Basketball may be over at Wake Forest for this season, but the awards are starting to pile up for Tyree Appleby.
Earlier this week Appleby, a graduate transfer who played just one season for the Demon Deacons, was named the United States Basketball Writers Association District III Player of the Year. He was also selected to the All-District team after leading the ACC in scoring and assists.
Earlier this month, Appleby was named The Associated Press player of the year in the ACC, giving the Demon Deacons that award for the second straight season. Alondes Williams won it last season.
Appleby, who transferred from Florida after he graduated, led the ACC in scoring in at 18.8 points per game and assists at 6.4 per game. At the end of the postseason, Appleby has a chance to end up leading the league in both scoring and assists. It would be the first time in league history for that.
Last season Williams led the league in scoring and assists at the end of the regular season, but in the postseason Buddy Boeheim of Syracuse overtook Williams for scoring in the ACC.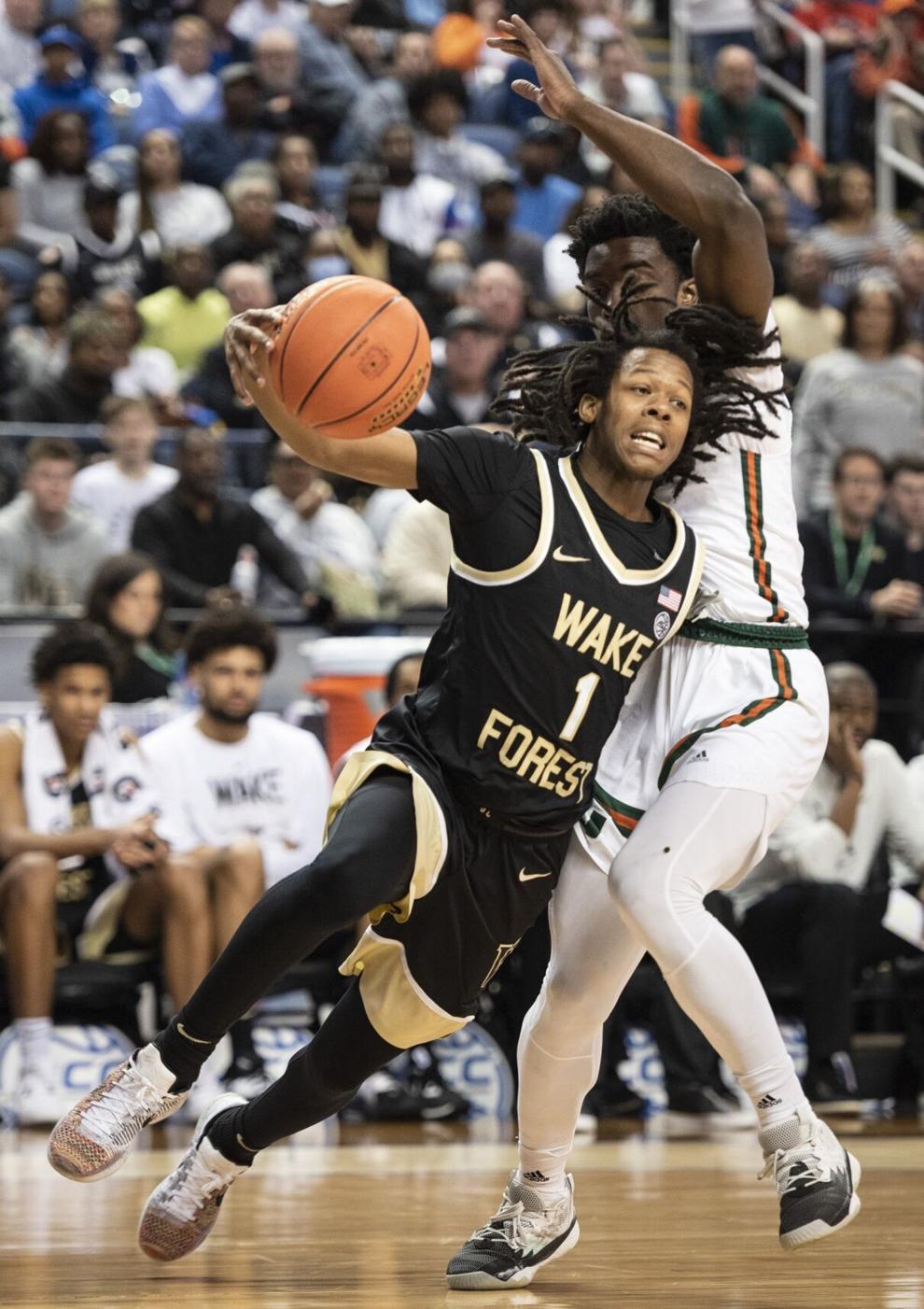 Transfer portal update
Two guards for the Demon Deacons, Robert McCray and Lucas Taylor, have entered the transfer portal along with center Davion Bradford.
All three are scholarship players who are among more than 800 players who have entered the portal in the past 48 hours in Division I and Division II basketball.
Taylor, a 6-foot-5 sophomore guard from Raleigh, saw more playing time toward the end of the season after the injury to Damari Monsanto. In his two seasons he played in 23 games and averaged 6.7 minutes per game and just one point a game.
McCray, who redshirted this season for the Demon Deacons, is a sophomore from Columbia, S.C. He played in 14 games last season, averaging 4.1 minutes per game and scored 26 points over those 14 games.
Bradford, a 7-footer who transferred from Kansas State, is a rising senior who played in 19 games for the Demon Deacons with three starts. However, Bradford never played in the ACC Tournament and in the final regular-season game against N.C. State played three minutes and didn't score. For the season, he averaged 10 minutes a game.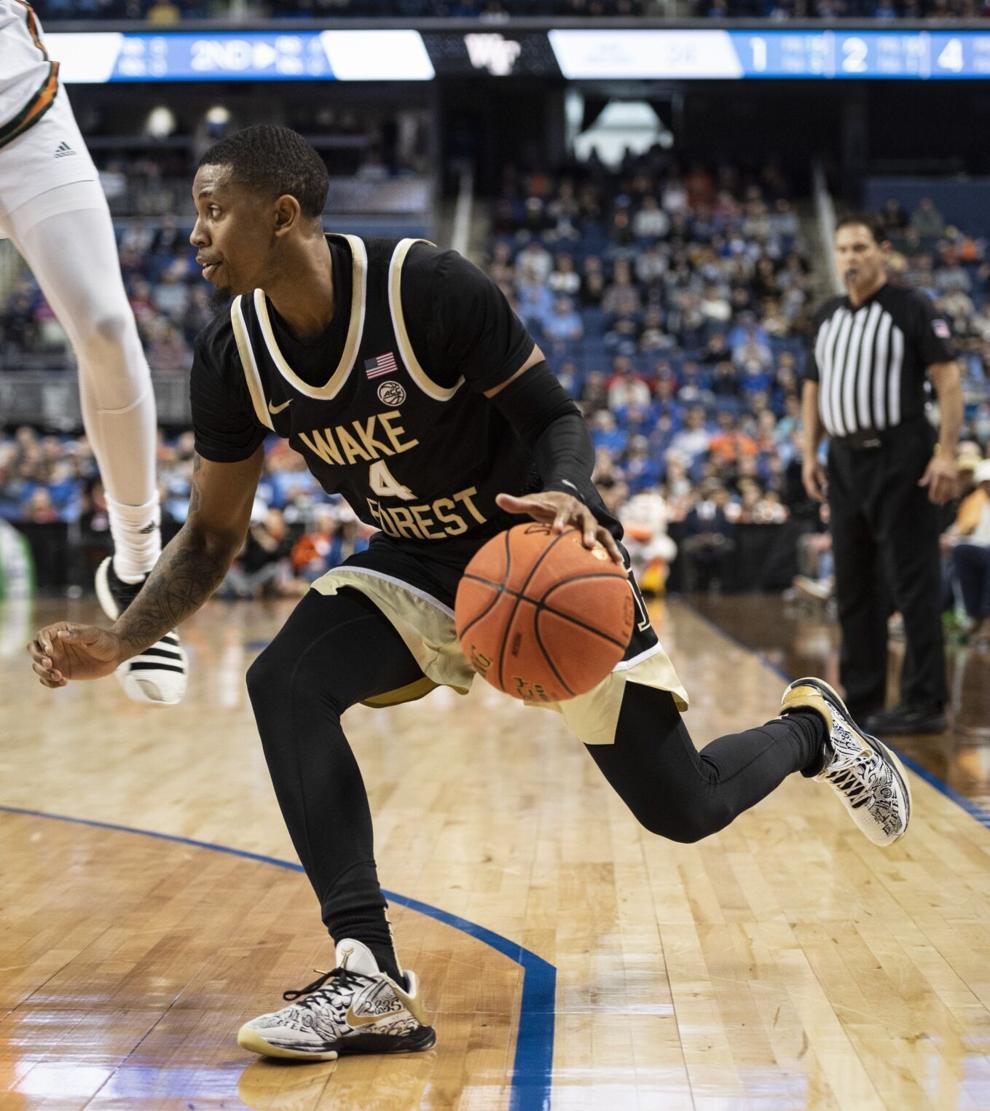 Williamson's career at Wake is over
With Wake Forest being shut out of the postseason, Appleby and Daivien Williamson's college careers are over.
Williamson, a Winston-Salem native and a graduate of Winston-Salem Prep, helped restore the Demon Deacons program after transferring from East Tennessee State to Wake Forest as he followed Coach Steve Forbes. Williamson said earlier this season he's proud of helping turn around a program that had 44 wins over the past two seasons.
"It was amazing to finish my collegiate career at Wake," he said on Wednesday morning. "These past three years have been filled with so much love and support even through the toughest times, and I wouldn't want it any other way.
"I'm happy to be able to call this place home. I wish this past year would've gone a tad bit different and I wouldn't have gotten injured (back injury earlier in the season), but I'm super appreciative for my teammates and great staff behind me. It will always warm my heart to be a Demon Deacon."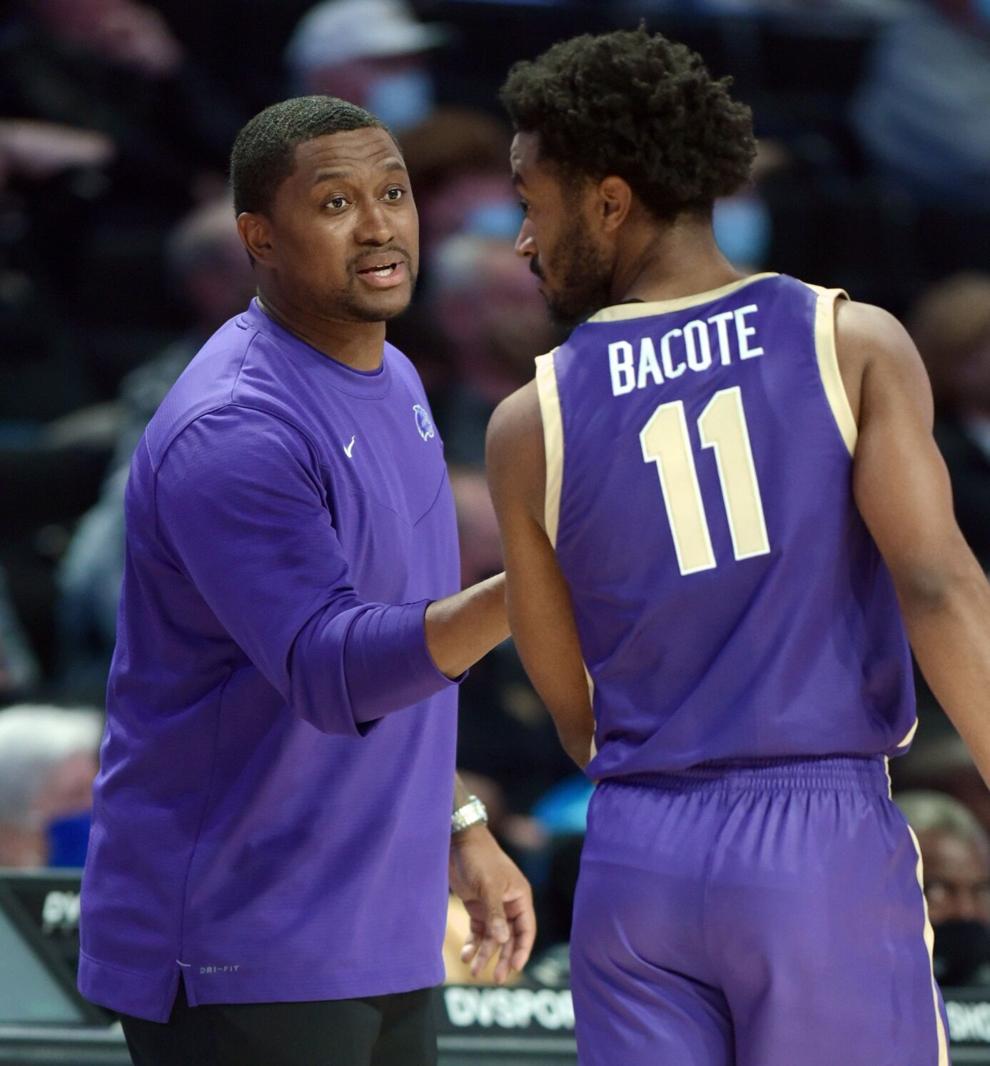 Justin Gray wins award
Justin Gray, a former player at Wake Forest, was named the District 21 Coach of the Year by the National Association of Basketball Coaches Association.
Gray, who is the head coach at Western Carolina and just completed his second season, help guide the Catamounts to a fourth-place finish in the conference. They were picked to finish eighth in the preseason poll.
The Catamounts are 18-15 and will play in the CBI tournament on Saturday against Charlotte.
Gray was a three-time All-ACC performer during his career with Wake Forest from 2002 through 2006, and is seventh on the school's all-time scoring list with 1,917 points.