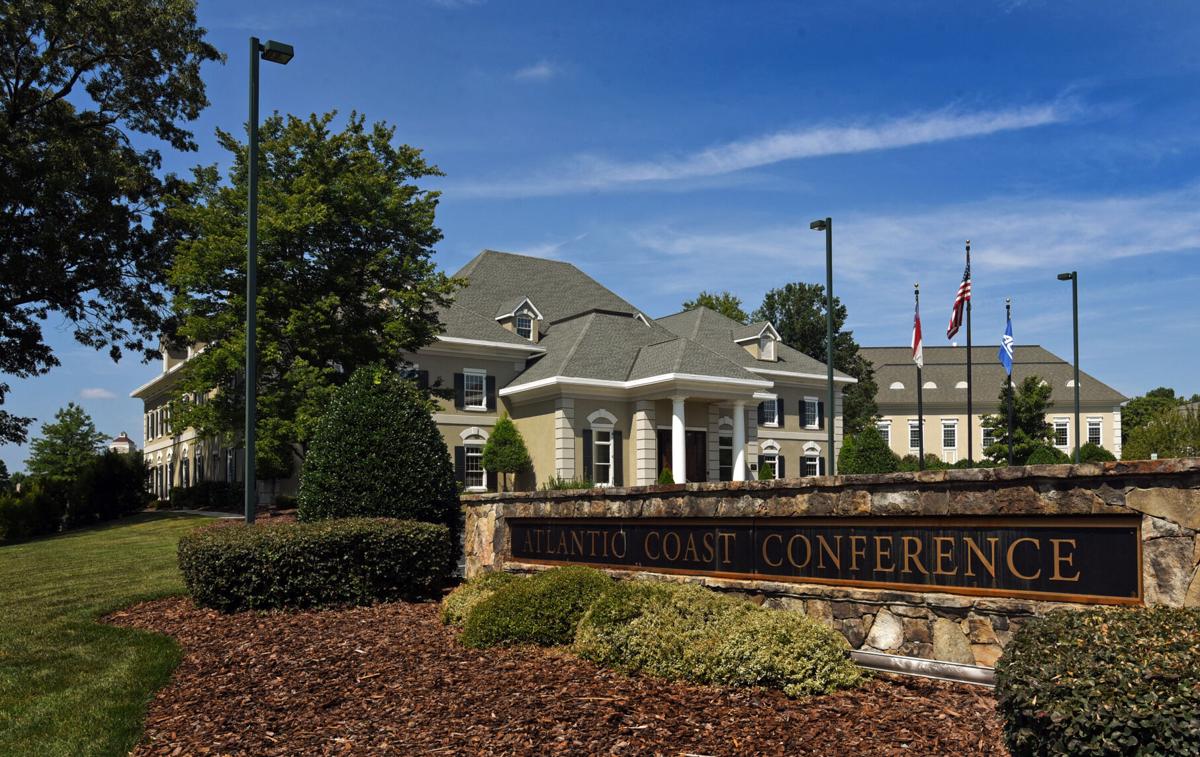 GREENSBORO — Greensboro mayor Nancy Vaughan said she wasn't surprised to hear that the Atlantic Coast Conference is evaluating whether to move its headquarters from Greensboro to another city.
But she plans to fight to keep the headquarters here.
"I knew that the retirement of Commissioner John Swofford could change things," Vaughan said Friday in a News & Record interview. "I also have been thinking about it since the expansion of the conference. It has a much larger footprint, and many of those schools have different philosophies."
New ACC commissioner Jim Phillips confirmed Thursday to David Teel of the Richmond (Va.) Times-Dispatch that Texas real-estate advisory firm Newmark is evaluating location alternatives to the conference's current Grandover headquarters. Another group of two former Power Five commissioners, the Times-Dispatch reported, is assessing the conference's governance, revenue generation and branding, among other factors.
"We have always let it be known that we want them to stay here in the city of Greensboro," Vaughan said. "When Commissioner Phillips was hired, he made a commitment to the schools that he would look at a number of things: Their contracts, their governance, their recommendation for student-athletes, their branding, and part of that would be location.
"I think it was just part of a broader overview of the ACC and its operations."
Vaughan added, "Commissioner Phillips told me that there was no predetermined outcome. I feel confident that was true. He is trying to be very transparent."
With moving on the table for the ACC, it's going to be a busy two weeks for Greensboro leaders.
Not only is the city preparing for the return of the North Carolina Folk Festival, beginning Sept. 10, city leaders must now prepare for a visit from Newmark that same week. The company is coming to evaluate the ACC's hometown as one of many competitors for the headquarters. Phillips has said he wants recommendations by mid-November, the Times-Dispatch reported.
But Vaughan said city business and civic leaders can handle the load.
"As a city, we know how to multitask," she said.
Vaughan wouldn't say who will be on the team to meet with Newmark, but it's sure to include the city's top economic-development recruiters.
Still, it's never an easy task to essentially recruit an enterprise — even one with a 68-year legacy in Greensboro — that's in danger of being lured away by other cities.
But Greensboro, with a history of battling with larger cities for businesses and jobs, is already prepared, Vaughan said.
"Expansion or retainment of existing industry is just as important, if not more than new industry," Vaughan said.
While a spokesman for the city of Charlotte said he can't talk about economic-development discussions, he made it clear that the city wants to be at the top of the list.
"We're proud to be the host of the ACC championship game through 2030 and we're very excited to be hosting the Duke's Mayo Classic on September 4 between Clemson and Georgia," Cory Burkarth wrote in an email regarding the upcoming football season. "Charlotte is a top sports city for both college and professional sports fans, and we're proud to be associated with the ACC and all of its member institutions.
"Charlotte is already a great city for the ACC and their fans because of our airport, transit system, hotels, hospitality scene, and the many fun experiences that are available in our city and region. We would love the opportunity to bring the ACC headquarters to Charlotte if the conference decides to leave Greensboro. We want the ACC to remain in North Carolina, but if the conference decides to leave Greensboro, then we absolutely want the ACC headquarters to come to Charlotte and stay in our great state."
Phillips is a new commissioner with new ideas.
John Swofford was the longest-serving commissioner at 24 years when he announced his retirement last year, so change was already a factor at the ACC when Phillips succeeded him on Feb. 1.
Phillips formerly worked at Notre Dame before the school moved from the Big East Conference to the ACC and was Northwestern University's athletics director when he was hired by the ACC.
Published reports have noted that the ACC is trailing other major college conferences in revenue generation, and one of Phillips' challenges will be to raise that potential — and possibly the league's profile — by making big moves, perhaps to another city.
But Vaughan believes the conference, which was founded in Greensboro in 1953, has all it needs right here.
"One of the most important things that we have is the history and that all of the (roughly 50) ACC employees in that office are involved in Greensboro and Guilford County and this is their home and this is where they raise their families. And to move would be a disruption to their staff," Vaughan said.
"For a city our size, we are loaded with amenities," she said.
Since 1953, Greensboro has hosted the most ACC men's basketball tournaments, 28 of the 68, even though it now rotates to other cities including Washington and Brooklyn. Greensboro will host the event again in 2023.
If Vaughan seems especially keen on marshalling a strong recruitment effort for the sports conference, it's because her family was once a part of the ACC.
Her late father, Fred Barakat, was the director of the conference's basketball operations and an assistant commissioner.
"Obviously I do have an emotional connection to the ACC. It's why I moved to Greensboro. My dad worked there for 28 years before he retired. So for me it is personal," Vaughan said.
Sentiment aside, Vaughan and the city's recruiting team will remind the consultants that the Greensboro Coliseum Complex and the Greensboro Aquatic Center are nation-leading venues for everything from the ACC men's and women's basketball tournaments to every swimming and diving sport in the NCAA.
"Our main purpose at this point is really to have them visit the city, see our venues, meet the people and realize why Greensboro has been such an attractive home for the last 68 years," she said.
Contact Richard M. Barron at 336-373-7371 and follow @BarronBizNR on Twitter.