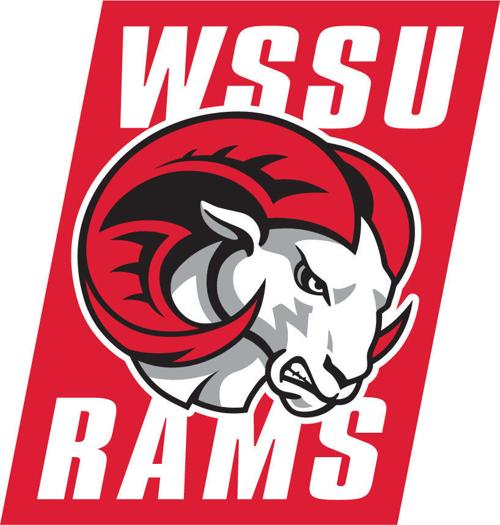 It has gotten even worse for Winston-Salem State's football team.
The Rams made the long trip to take on Chowan on Saturday night, but got clobbered 73-7 at Garrison Stadium for the school's second-worst loss in history.
The Hawks (5-0, 2-0 CIAA) scored on their first four possessions to lead 28-0 in the first quarter and the Rams never recovered.
The Rams (0-4, 0-2) failed to answer the quick start by the Hawks and will now head into Southern Division play on a four-game losing streak. The Rams will play at Johnson C. Smith on Saturday at 1 p.m. in Charlotte.
The Rams' worst loss in school history was 70-0 to Virginia State in 1944. The Rams first started playing organized football in 1940.
The Hawks, who entered the game tied for fourth in Division II in scoring at 46 points a game, scored on their first five possessions to take a 35-0 with 11:19 left in the half.
The Hawks also scored on their sixth possession to take 42-0 lead late in the half. They also scored on their final possession of the first half to take a 49-0 lead at the break.
The Rams crossed midfield once in the first half as interim head coach Robert Massey alternated quarterbacks in Cameron Lewis and Dominique Graves. The Rams managed just 131 yards of offense and were forced to punt eight times. The Rams also had more than 100 yards in penalties.
The Hawks scored again to start the second half, when kicker Jude McAtamney made a field goal to make it 52-0 early in the third quarter.
Quarterback Brice Witt threw his fourth touchdown pass of the game late in the third quarter to make it 59-0 in favor of the Hawks. Witt, a favorite for the CIAA offensive player of the year, was dominant — 36 of 43 passing for 423 yards and five touchdowns. He guided the Hawks on a scoring drive for nine straight possessions.
Witt stayed in the game even after his fourth touchdown throw gave the Hawks a 59-0 lead with 8:21 left in the third. Witt also rushed six times for 48 yards and scored three touchdowns.
On his ninth possession of the game Witt threw his fifth touchdown of the game to make it 66-0 late in the third quarter. Through three quarters with their starters in the game the Hawks amassed 562 yards of offense. For the game the Hawks had 627 yards of offense.
After Chowan pulled its starters in the fourth quarter, WSSU forced the first punt of the game for the Hawks. The Rams got a blocked punt and scored when Angel Rivera picked up the ball on the 5-yard line and ran in for the touchdown to make it 66-7 after Jabari Esparza's point-after was good.