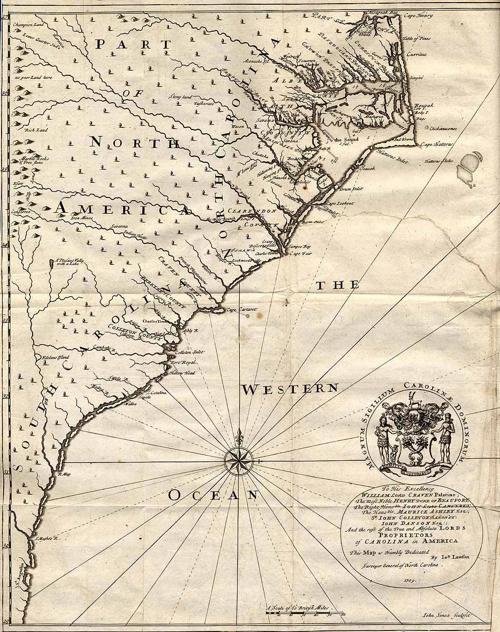 Scott Huler didn't just wake up one morning and decide to walk across two states. No, he was drawn to it.
Or better yet, he was destined to follow in the footsteps of a man who trekked across the same trails and tributaries 319 years ago.
He doesn't know if he's a kindred spirit with the man who defined and helped create our state all those years ago, but Huler felt a strange responsibility to learn about North Carolina and to then tell us what he'd found.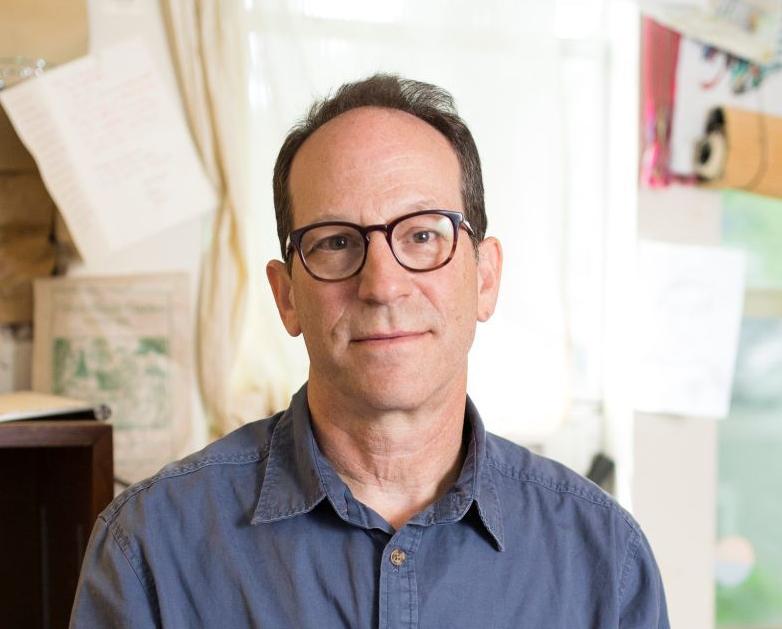 Huler is from Ohio. But he's seen us in places we never knew to look. And he thinks we're in a time of great change, a time of decay, nearing the end of something he can't quite define.
Huler has written a book about his journey following the route of explorer John Lawson, an Englishman who came here in 1700 to walk into an unknown world with a vague idea of what he was going to do when he got here and no idea what he would find.
"This wasn't Lewis and Clark," Huler said. "This was a road trip."
He was speaking of Lawson, but he could've been talking about his own decision to follow the creeks and riverbank trails from Charleston, S.C., to Little Washington in search of what's out there.
"I didn't want to slavishly follow in Lawson's footsteps," Huler said. "I wanted to do what Lawson did. I wanted to see it for myself."
Huler told his wife and kids he'd be back soon. And he was, sort of.
"It took Lawson two months," Huler said. "It took me a year."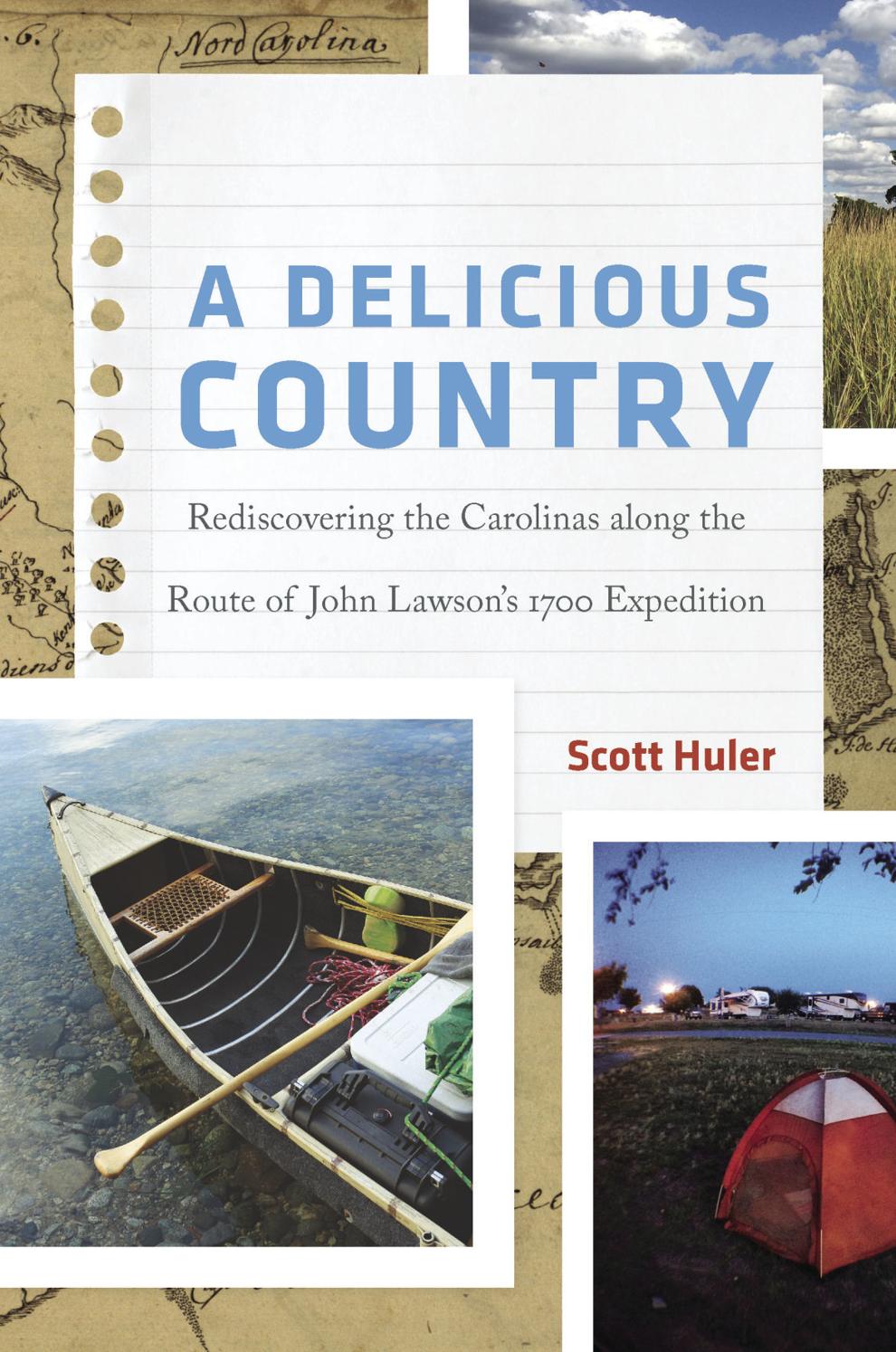 Huler will be in town tomorrow night at Scuppernong Books, where he'll read from his book, "A Delicious Country: Rediscovering the Carolinas along the Route of John Lawson's 1700 Expedition."
He's on another route of sorts now, telling stories and answering questions about Lawson and North Carolina and the people they both met on their journeys three centuries apart.
"I'm sharing the good news of Lawson," Huler said. "I'm talking to people about their own history. This is your heritage, and he helped create this state, this remarkably weird and wonderful state we all live in."
The history of Lawson's trek has been all but lost in the history books in the Carolinas, and part of what Huler wants to do is re-establish the Englishman as a hero in the eyes of students and historians. He wants Lawson to have his due.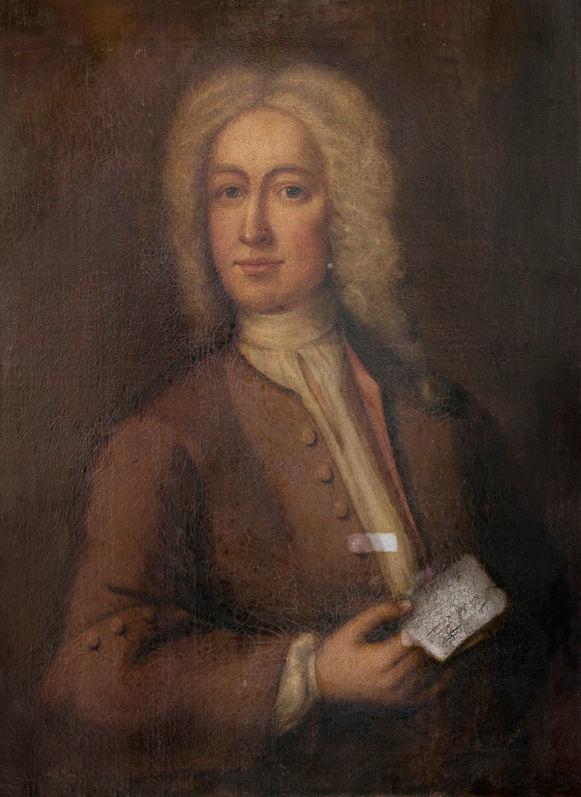 "In my opinion, he's our William Penn," Huler said. "Here is the story of a man who came here, walked this remarkable journey among the Indians, gathering information of our plants and animals, charting our geography, settling here himself and helping found both Bath and New Bern.
"And nobody knows about him."
Lawson was the first man to distinguish North and South Carolina, a man who later helped determine where the border would be between us and Virginia, an Englishman who would settle here after meeting a North Carolina girl, write a book about us then die on our soil, the first casualty of what would become known as the Tuscarora War.
"You talk to your average North Carolinian, and they might've heard his name in fourth grade and then again in the eighth grade, but that's it," Huler said. "I stumbled upon him doing some work for a previous book and wondered where I could find a book about Lawson. There wasn't one."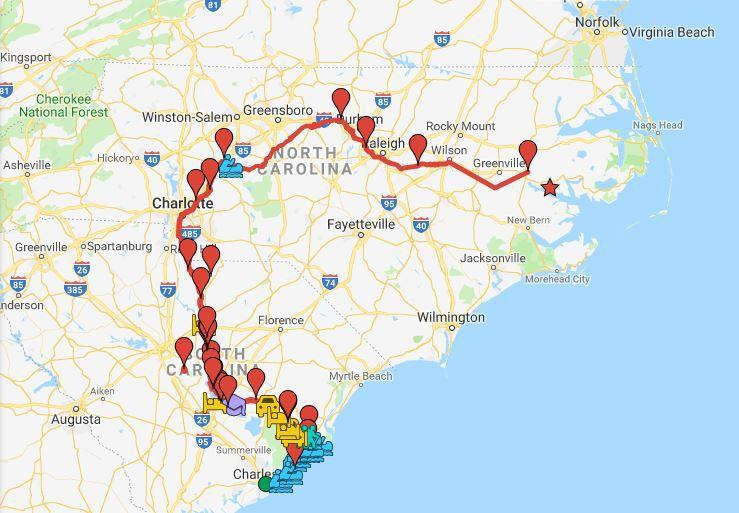 That's how Huler's own journey began. One day he was coaching mini-mite soccer and arranging Sunday school carpools in Raleigh and the next he was in a canoe in the tidal creeks just north of present-day Charleston, embarking on his own journey into the unknown, toward his own gathering of information, charting our geography, meeting the very descendants of the people Lawson met, ultimately finding something more important than he ever imagined and then making good on something he felt Lawson deserved.
He wrote his own book to go into the same library as Lawson's 1709 treatise, "A New Voyage to Carolina."
Huler found countless people along the way who seemed to know Lawson intimately, people who not only new where the explorer walked and canoed but where he slept and ate.
He indeed met the descendants of the Santee tribe and guides who'd mapped out the route, roughly from the Lowcountry along the banks of the Wateree and Congaree rivers, up the Catawba and into present-day Charlotte. From there, Lawson followed the Great Wagon Road toward the Yadkin River then along the Great Trading Path toward Durham then finally the Neuse River to the mouth of the Pamlico Sound.
Huler did his trip in segments, coming home and writing, then planning the next leg and heading out again to rejoin Lawson, three centuries behind.
"It was every bit as much fun as it sounds," he said. "I'd go out and come back. Go out and come back. It had its own rhythm. I'd go out and hike or canoe a portion of the journey then come back and write and blog and put out an Instagram. It was a wonderful thing to get back outside in the weather, and in one sense, it was more controlled than I preferred. I would love to take a backback and just end up where ever I ended up."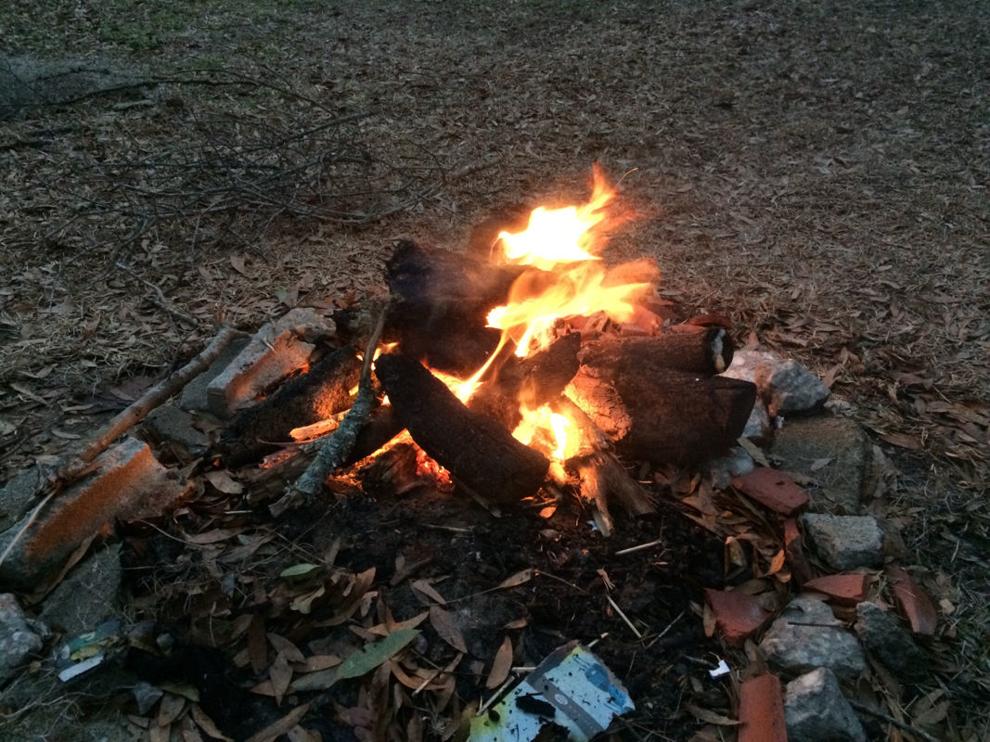 But it wasn't that kind of road trip. Huler knew exactly where he was going even though, like Lawson, he didn't know what was around the next bend.
"I imagined that was how Lawson felt," he said. "He was a 25-year-old guy looking to make a name for himself. I'm a 59-year-old guy looking at the world around me, looking to understand it and tell people about it. I'm a writer. That's what I do."
His wife is a writer, too, which is probably why he's still married. Writers write, and works sometimes becomes journeys in and of themselves. Huler knew the route he was taking, and he came to understand the meaning of his journey was something more than just a long trek across two states.
Like his mentor and inspiration of 1700, Huler found himself walking into empty towns, relics of another era, a time and place no longer thriving but decaying. Lawson found the remains of the great Indian tribes that had been wiped out by disease and slavery from the arrival of European settlers. Huler found the remains of people and towns barely on our maps anymore, the forgotten people in a modern economy lurching toward what feels like an inevitable end.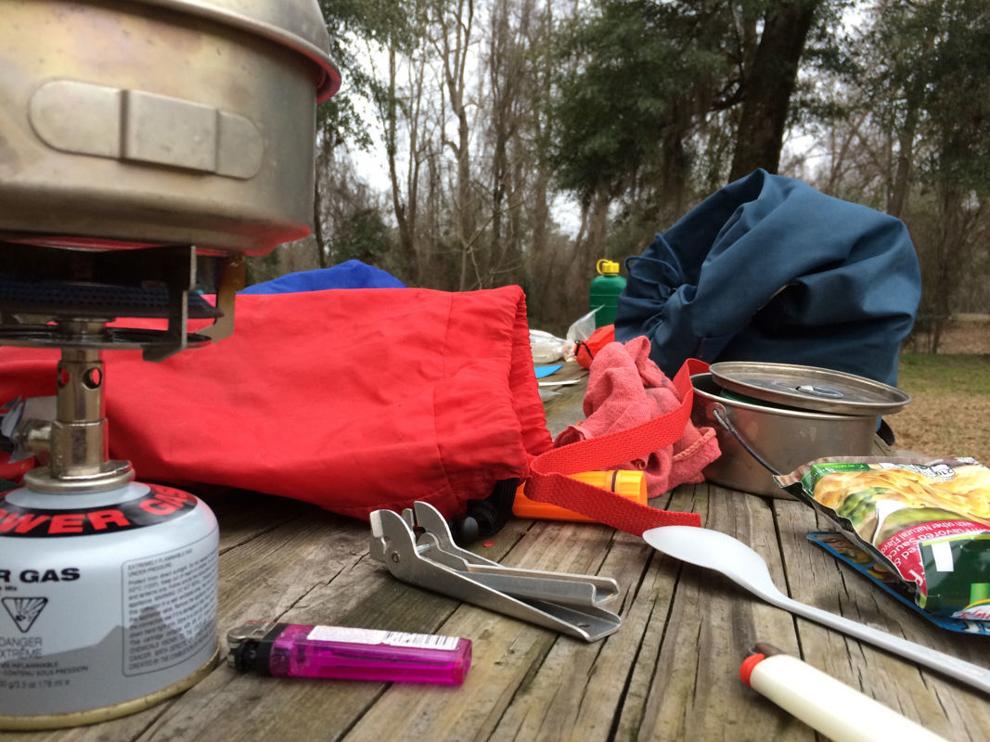 Our journey as a state has brought us all to a crossroads in time. And we don't have any idea where we're going.
Lawson saw it up close and personal 319 years ago. Huler saw the same thing in 2014.
Now he's on still another trek to tell us what he found, to tell us what he believes, to tell us about ourselves.
Sometimes it's good to hear it from someone else, someone from England or Ohio. We're a proud state built on a unique history and a unique geography that we sometimes take for granted.
Sometimes it's good to hear that we're on a journey, too. And we're only as good as the history we make and the land we leave behind.