CHAPEL HILL — On a Saturday unlike anything we've ever seen in college football, a season began in silence.
There was no traffic leading into the football stadium, no tailgaters outside, not even lawn parties in the idyllic neighborhoods around the university.
North Carolina's 31-6 win over Syracuse was played in empty Kenan Stadium, with no bands playing, no students hanging over the walls, no sign of Rameses or even the stuffed mascot.
And yet it was still the opening game.
"It was weird at first, but then we just played football," said running back Javonte Williams.
Football in a pandemic has, for now, stripped the game of all tradition, all pageantry and pomp. There was just football and piped-in noise.
That partly explained why the 18th-ranked Tar Heels struggled early against anemic Syracuse. In fact, late in the third quarter, Carolina led only 7-6. When they needed their fans the most, it was up to the players and the coaches to motivate themselves against a team they should've steamrolled.
With all the preseason hype, the national ranking and the expectations, Carolina looked very average until Syracuse just stopped playing. The Orange offense was non-existent, and once Carolina cut down on mistakes and ill-advised plays, the game ended quickly.
Williams capped three UNC drives with touchdown runs in the fourth quarter, and the Orange wilted.
Tar Heels coach Mack Brown said the entire day was something of a roller coaster, much as the buildup to the season. After the Heels drove down and scored on their first possession, he was concerned.
"I think we probably scored too quickly," he said. "We felt like it was going to be an easy day."
In the end, it was. But nothing about the first game of the season was easy.
Franklin Street was deserted in the hours before kickoff. Businesses were open, but the sidewalks were empty. At the fraternity and sorority houses, some of which have come under fire for ill-advised parties, no one was hanging out, no banners hung from the balconies, no kegs were surrounded by college students.
Most of them are home. And those who have stayed in Chapel Hill have been through a lot. Brown said he was proud that his football team has stayed together through the pandemic, through all the social justice upheaval and the deafening noise all around the country.
Granted, football and Carolina has survived until now. We'll see where it leads. But already, the uneasy atmosphere has altered game days to the point that the first football Saturday here felt like a Tuesday in June.
"It's just so weird that there's absolutely no crowd noise," Brown said.
The piped-in crowd noise and music over the public-address system made it even stranger once the game began. But it was before the game that felt more solemn than any football Saturday in memory.
"Even with the noise over the loud speaker, you look up and there's just nothing," Brown said. "We're playing without the traditions. It's still football. It's still against somebody else. You still want to win and it's very competitive, but you don't have the Bell Tower walk. You don't have your recruits here. You don't have fans cheering when you come in and out. You don't have students. You don't have the band. So all of the pageantry we have is just gone right now. And we have to understand that, and it's the only way we can play."
After the game ended, after Carolina found its legs and stood up to its expectations, the Heels did not run into the locker room. They didn't dance and sing and hug and high-five their teammates.
They gathered in a group in the west end zone and motioned with their arms to turn off the music. The odd party was over.
Brown told his players he was proud that they even played, much less won. He told them to celebrate sensibly. He told them to be smart and be careful. He told them that he wanted to play next week.
That's the real atmosphere in college football right now. Stripped of all the chatter and drums and the cheerleaders, it's just football. And there's no guarantee that there will be football next week or next month.
On the first football Saturday of the season, a soft rain fell onto empty seats in Kenan Stadium. The bell chimed on the hours, tolling the unknown. Stripped of the past traditions and even the confidence of football in the future, the ringing was poignant as it echoed in the maw of football in a pandemic.
RAL-UNC Syracuse 2.JPG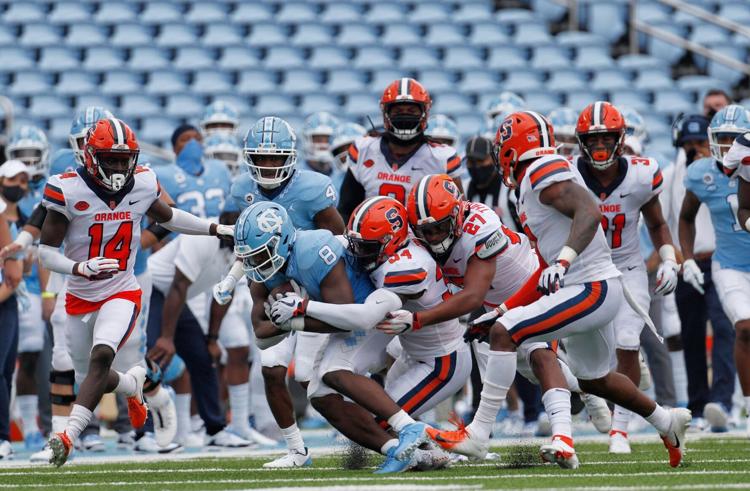 RAL-UNC Syracuse 3.JPG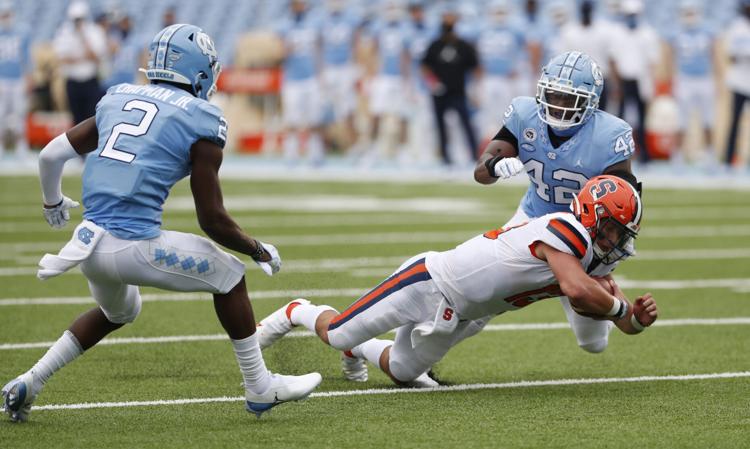 RAL-UNC Syracuse.JPG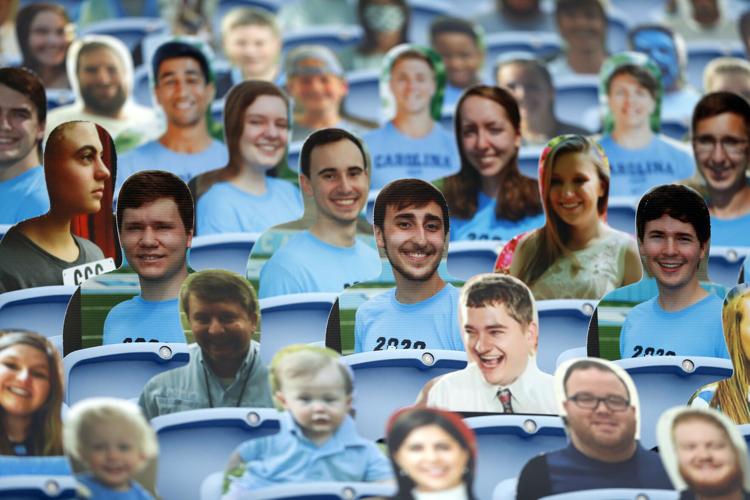 UNCSYR-NE-091220-RTW.jpg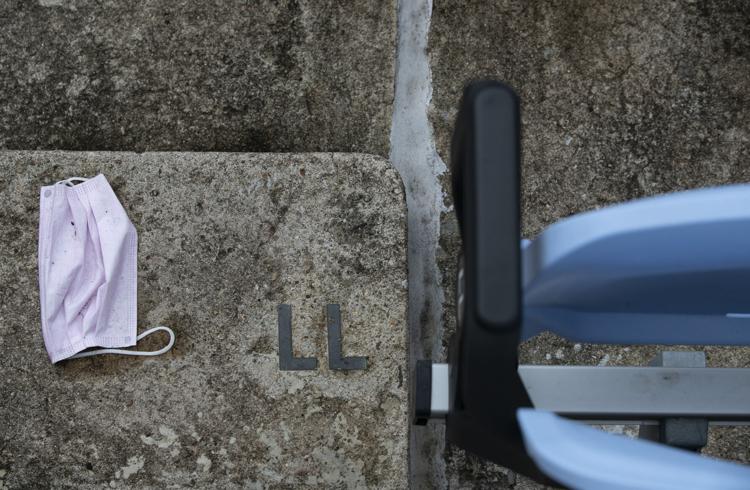 UNCSYR-NE-091220-RTW_1.jpg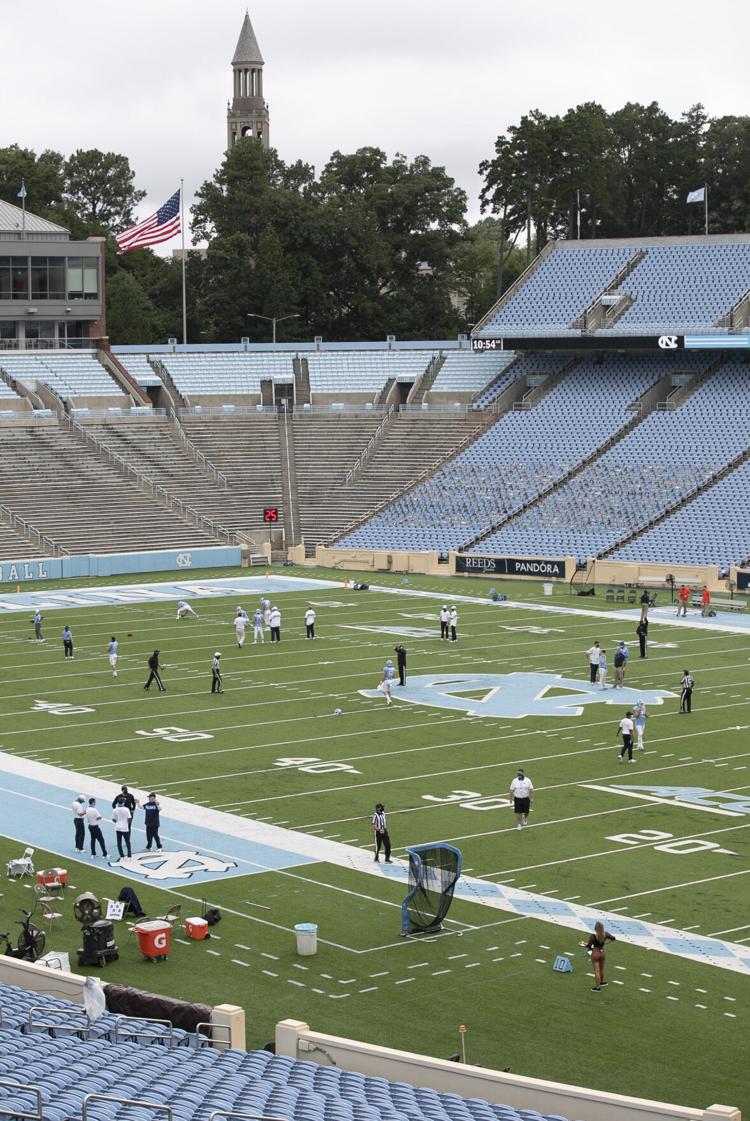 UNCSYR-NE-091220-RTW_2 (1).jpg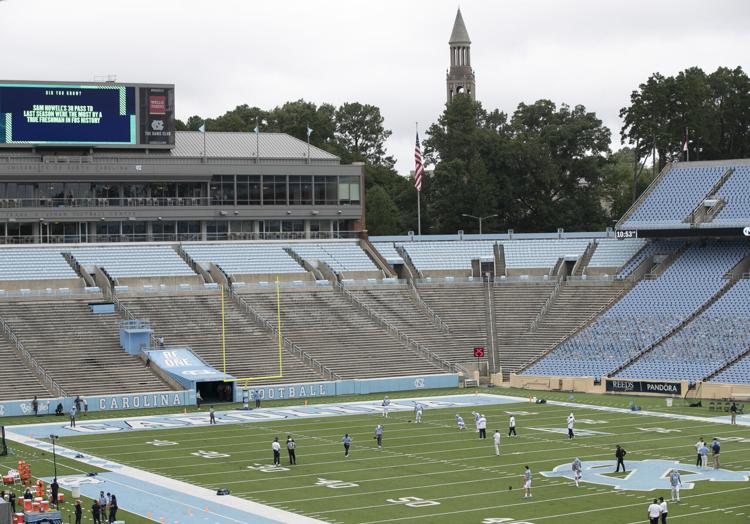 UNCSYR-NE-091220-RTW_3.jpg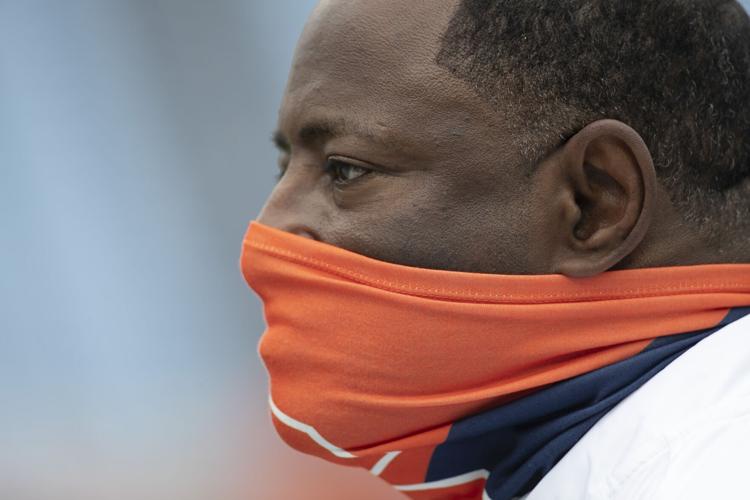 UNCSYR-NE-091220-RTW_4.jpg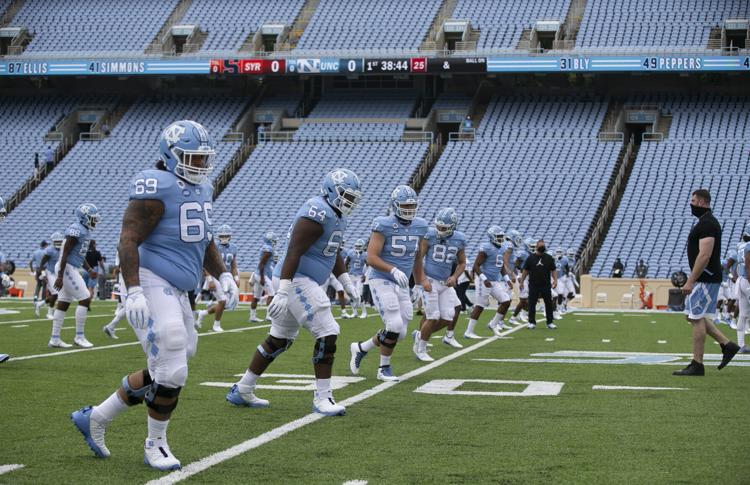 UNCSYR-NE-091220-RTW_5.jpg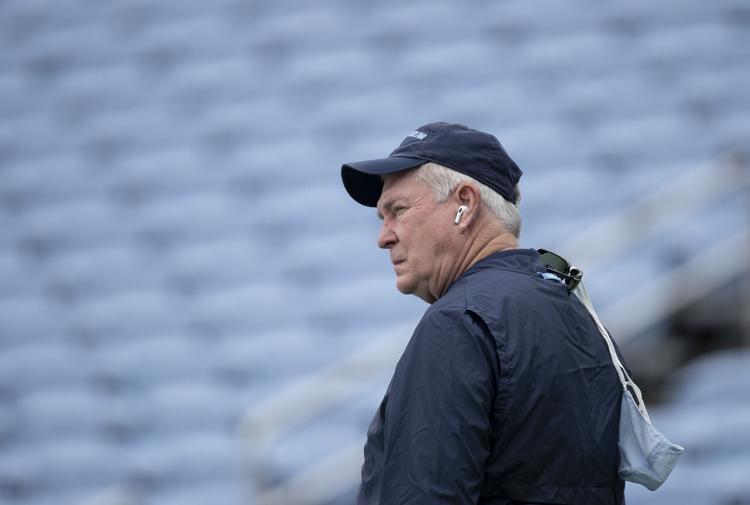 UNCSYR-NE-091220-RTW_6.jpg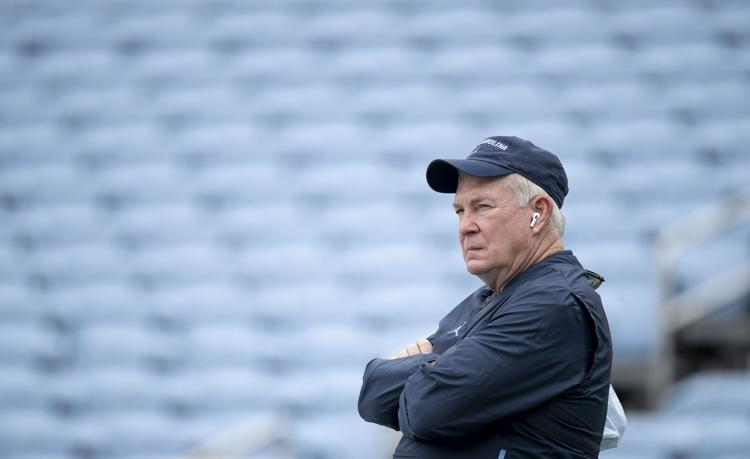 UNCSYR-NE-091220-RTW_7.jpg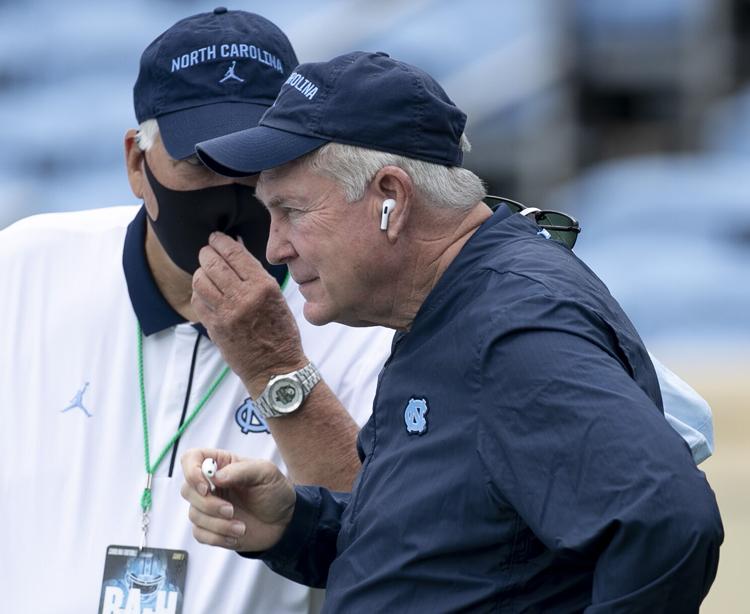 UNCSYR-NE-091220-RTW_8.jpg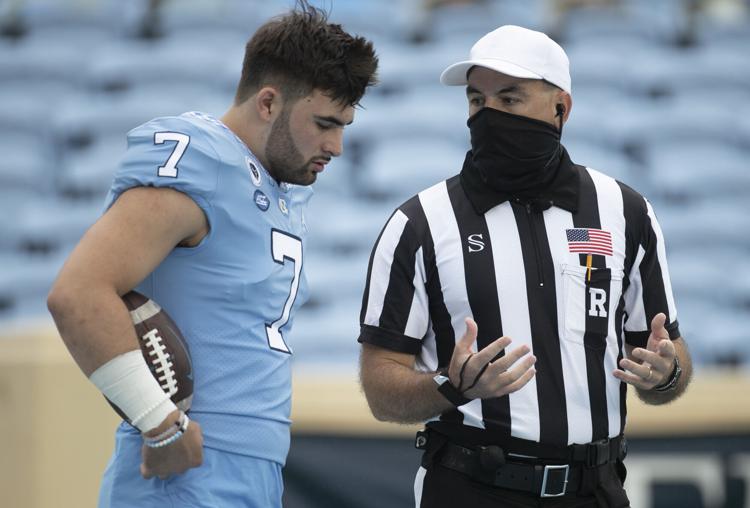 UNCSYR-NE-091220-RTW_9.jpg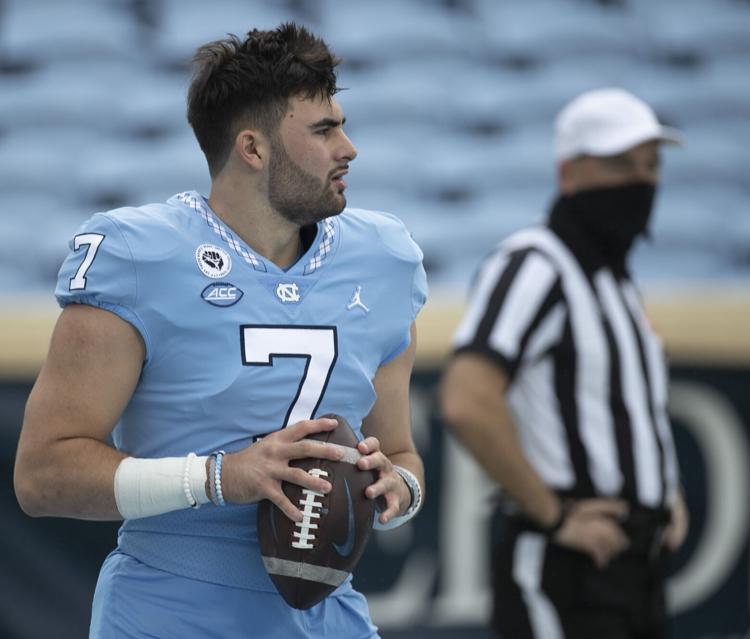 UNCSYR-NE-091220-RTW_10.jpg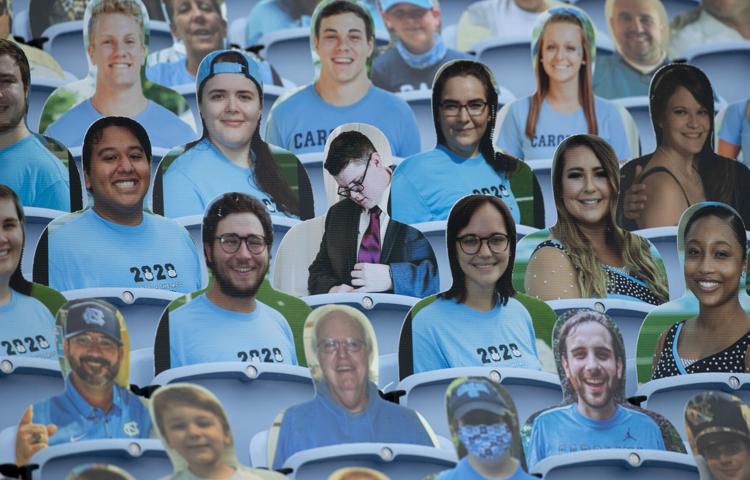 UNCSYR-NE-091220-RTW_11.jpg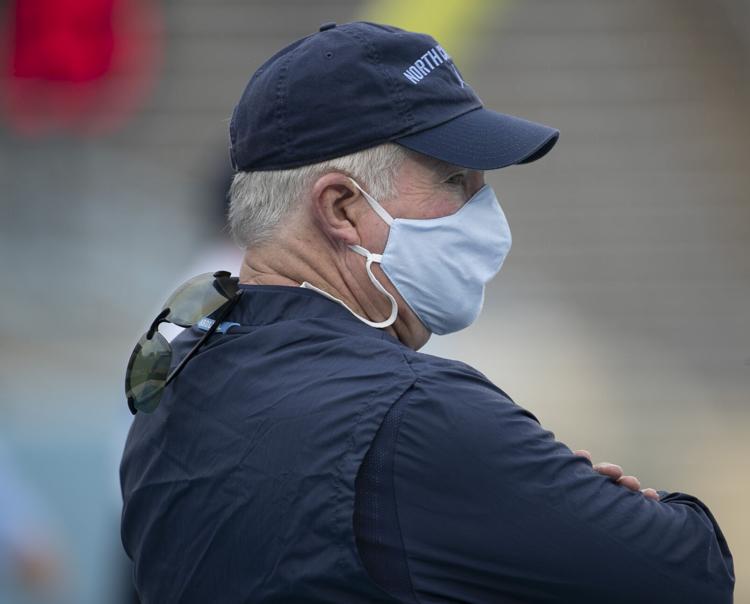 UNCSYR-NE-091220-RTW_13.jpg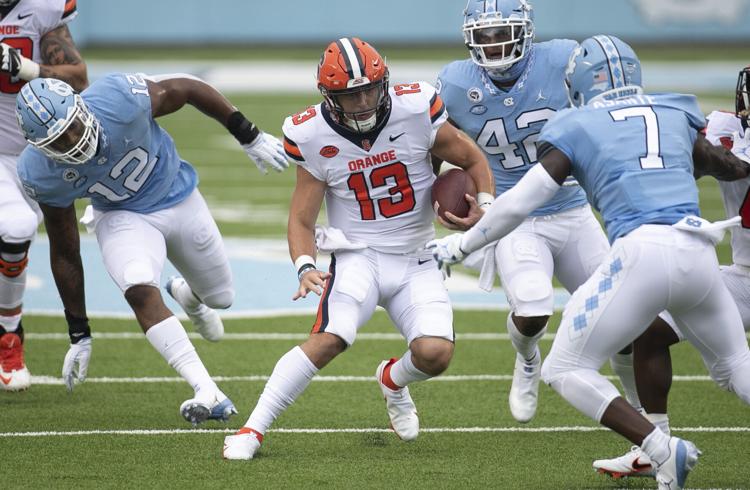 UNCSYR-NE-091220-RTW_15.jpg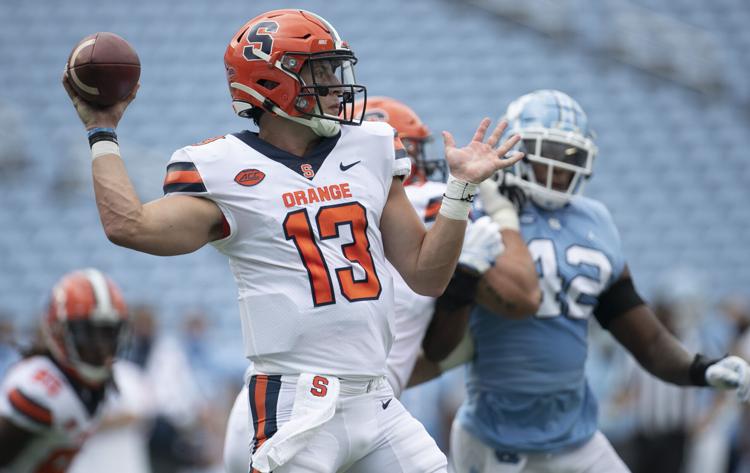 UNCSYR-NE-091220-RTW_17.jpg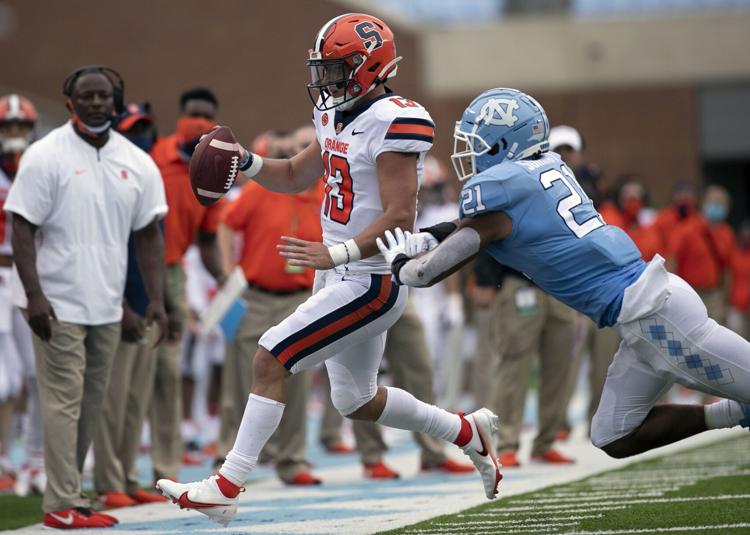 UNCSYR-NE-091220-RTW_19.jpg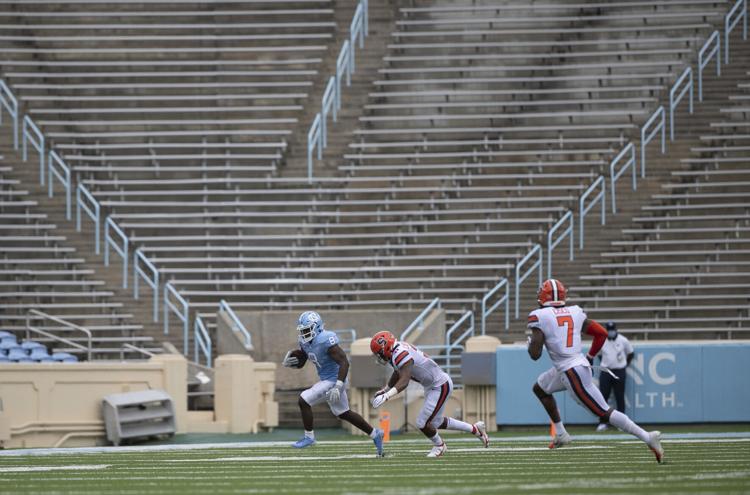 UNCSYR-NE-091220-RTW_20.jpg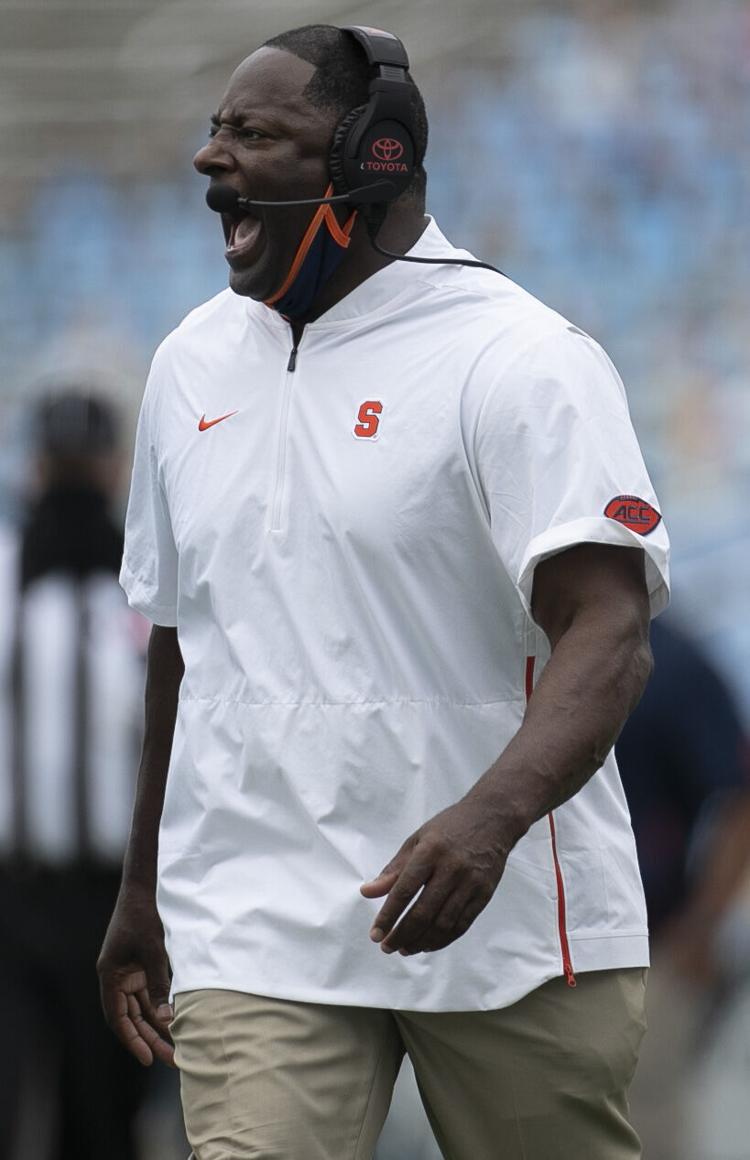 UNCSYR-NE-091220-RTW_23.jpg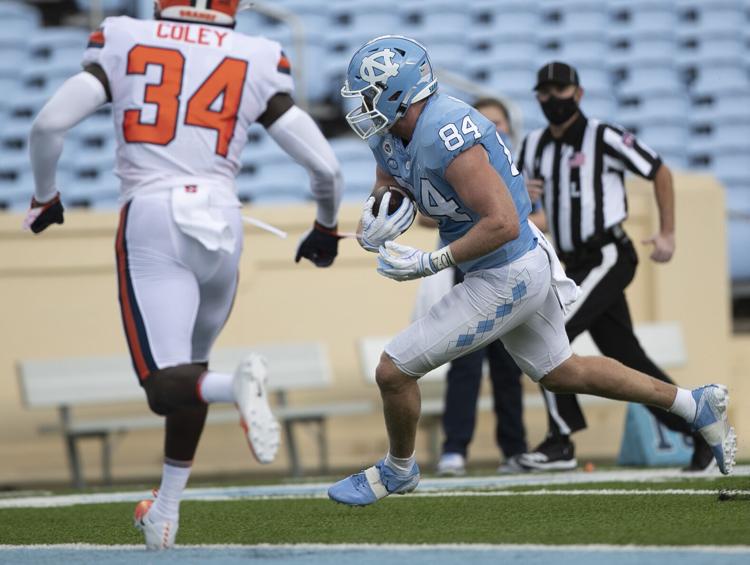 UNCSYR-NE-091220-RTW_24.jpg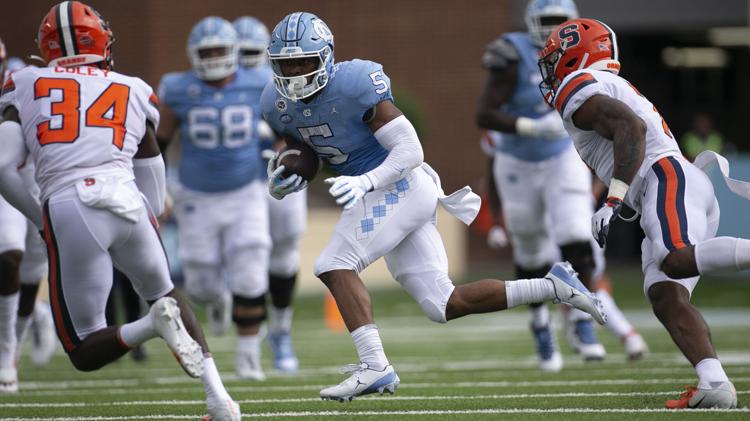 UNCSYR-NE-091220-RTW_25.jpg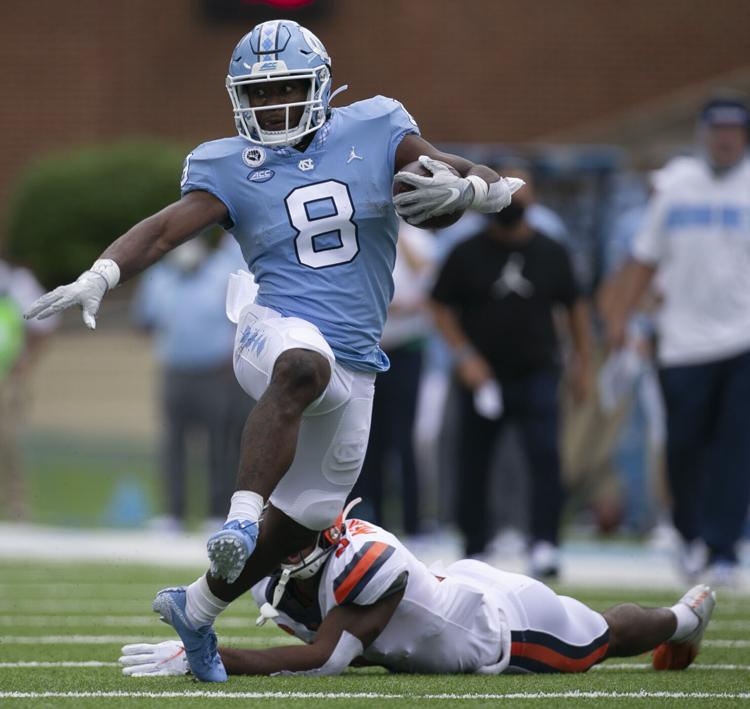 HIDE VERTICAL GALLERY ASSET TITLES
Contact Ed Hardin at 336-373-7069, and follow @Ed_Hardin on Twitter.