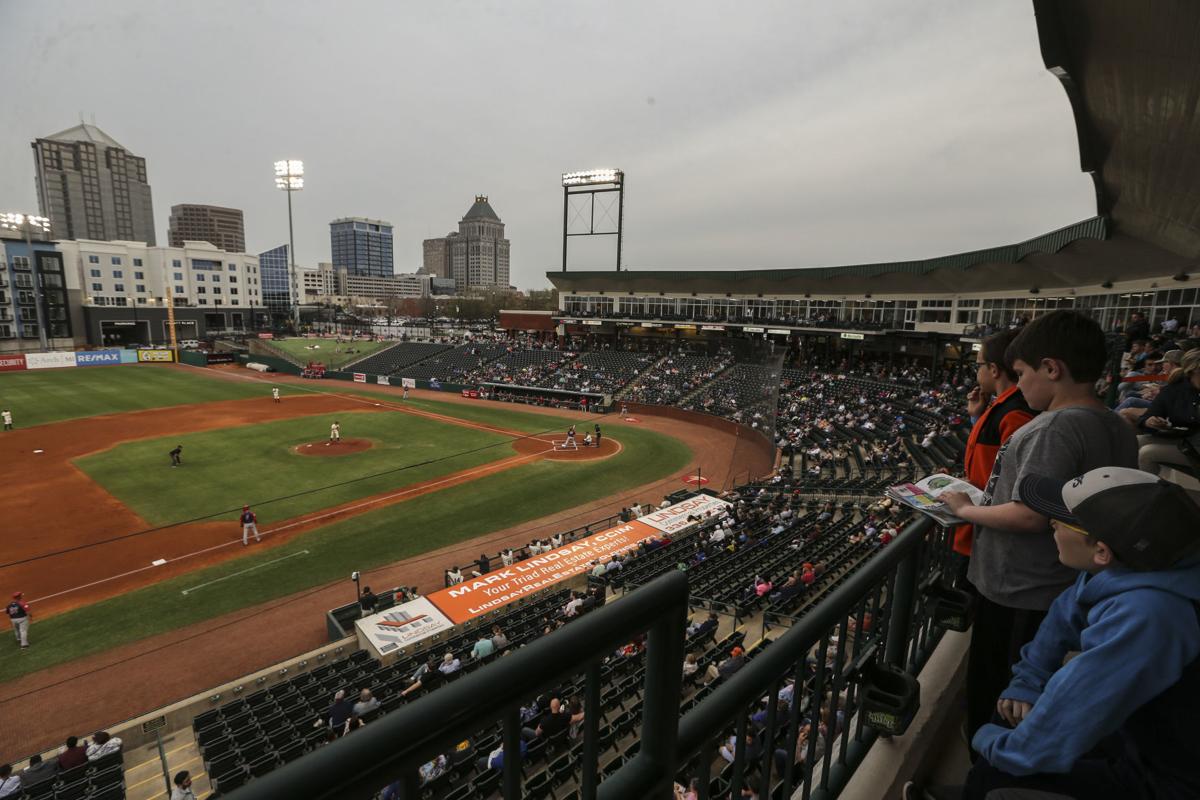 Baseball's longest offseason might be a lot longer than we thought. And for some small towns across the region, minor-league baseball might soon disappear forever.
Though the details have yet to be announced, it appears that a plan by the major leagues to reduce the number of minor leagues in America is going to happen. If sources are correct, the number of minor-league teams and minor-league towns will go from about 160 teams to about 120.
For cities such as Greensboro and Winston-Salem, the effects might not be felt. But for towns like Burlington and all the rookie league and short-season leagues, the game could be over.
According to reports, Major League Baseball is about to take over the minors, from player development to ticket sales. Minor-league baseball as we know it is about to change.
There will be winners, or rather survivors, and there will be losers. But everything we know about the minors is going to be different. From the South Atlantic all the way up to Triple-A, we're going to see teams change affiliations and leagues.
Donald Moore, the president and general manager of the Greensboro Grasshoppers, said it's a precarious time for baseball in general, but he thinks his organization will be fine in the long run.
"Obviously we all hope we're on the list of teams that survive," he said. "By all indications we feel good, we feel confident that we'll be on the list of the teams moving forward. I feel like all the leagues that will survive may have a different identity, maybe composed of different teams. I feel like there will still be a South Atlantic League."
C. J. Johnson, the president of the Winston-Salem Dash, said he feels for the small towns that have been a part of baseball in this region for generations. There's a sadness to what's getting ready to happen.
"In some cases, the financial impact will be hard on these towns," he said. "Baseball is part of the fabric of the community. It's sad."
Who might be in a new Sally League or a new Carolina League or any league is a guess right now. Reports indicate that Major League Baseball is drawing up a new business model, and part of that will be a new structure with no rookie or short-season leagues, new affiliations determined by the majors and not the minors. And most importantly, new leagues drawn up based on geography.
Ten minor-league teams in North Carolina carry major-league affiliations, and eight of those are A-ball teams. You could imagine a new league made up of all eight of those North Carolina teams, a league that would harken back to the days of the Piedmont League.
The current contract between the majors and the minors ends Sept. 30, so this isn't some look far into the future. This is going to happen, and in fact it's happening right now. Every town from Danville to Fresno is awaiting word.
"I don't think anyone knows yet," said Dan Moushon, the president of the Appalachian League. "Early on, Major League Baseball discussed keeping baseball in these cities. Now we're discussing Plan B, and what kind of baseball that could be moving forward. We'll all exploring our options."
That could mean the Appy League returning as some sort of summer league, possibly a summer collegiate league. And any town or city would have the option of doing what High Point has done and go independent with no major-league affiliation.
"You'll still have four levels of baseball," Moore said. "You'll have Triple-A, Double-A and both High-A and Low-A. That won't change. You'll have 120 teams split into four. Now you might not have the same teams in the same leagues we have now."
There's also talk of a major-league expansion in the near future.
As of now, it's all talk until an agreement is settled. Minor League Baseball released a statement on Tuesday that said in fact, there is no agreement and all reports suggesting otherwise are false.
This is almost done, and baseball as we know it is about to change forever. And the overriding reality isn't just the change coming for minor-league franchises facing a new structure, but of them surviving a year without baseball.
The coronavirus took away minor-league baseball's power in its negotiations with the majors. And now it appears Major League Baseball is going to dictate the terms. In reality though, every baseball team and town in America is facing the same future. No baseball. For some, that means forever.
Contact Ed Hardin at 336-373-7069, and follow @Ed_Hardin on Twitter.
Be the first to know
Get local news delivered to your inbox!