He was the greatest ball-handler of all time and one of the nicest guys you'll ever meet.
Curly Neal has passed away, and a part of Greensboro has left with him. But for those of us who knew him, even those of us who just saw his smile from time to time, there's a void now.
Fred Neal was one of a kind.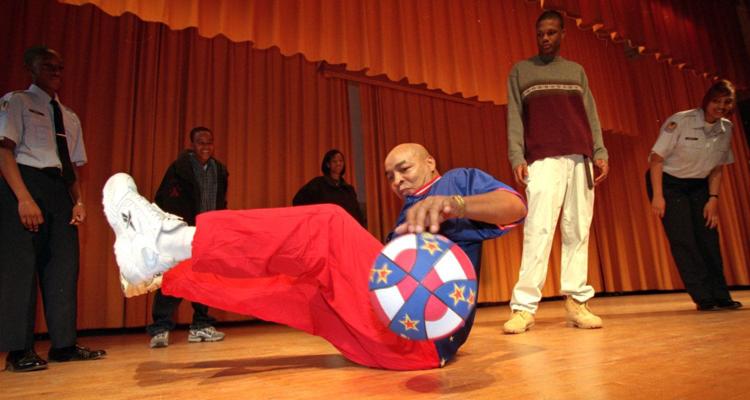 His story isn't like any other ballplayer. Neal, who played basketball during a golden age at Dudley, would go on to play at Johnson C. Smith in Charlotte before embarking on the most fun and enlightening basketball career we've ever seen.
And he didn't play a minute in the NBA.
Neal was the point guard for the Harlem Globetrotters, a happy-go-lucky dribbler who entertained millions of basketball fans for a generation. Along with fellow North Carolinian "Meadowlark" Lemon, they put on a show from the mid-60s to the mid-80s, changing the way the game was played and changing the way we watched it.
"Basketball was supposed to be fun," Neal once told me. "Nobody ever said you couldn't laugh and smile and play basketball at the same time."
He played in thousands of games, all exhibitions, all over the world. He played on every continent except Antarctica, played in huge stadiums and tiny gymnasiums, on asphalt courts and on the decks of war ships.
Neal revolutionized ball-handling, the most basic skill in basketball, dribbling as no one had before him or after. Once asked where he learned to dribble, he would laugh and say "Greensboro."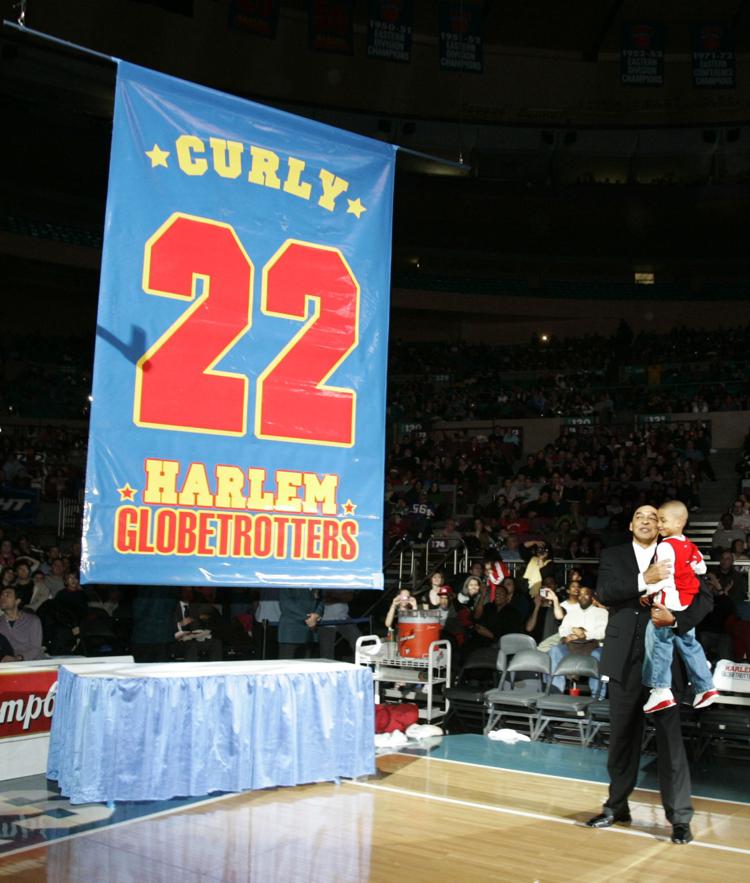 Asked how he learned to handle the ball like a magician, he would laugh and say "practice."
Neal would've loved to have played in the NBA, said Irwin Smallwood, the longtime News & Record journalist.
"He got tryouts, but he never got a shot," Smallwood said. "But he could flat play. When the coaches clinic was here one year, one of the college coaches went to go watch him work out down at the Windsor Center on Lee Street. He amazed."
Legend has it that Dean Smith, then an assistant at UNC, came to watch Neal play.
Neal was 6-1 and about 160 pounds most of his life, an artist with a basketball in his hands, dribbling in blinding shows of agility, tying hapless defenders into knots before deftly passing the ball behind his back or between his legs or off his head, elbows, knees or someone else's body.
Always with a smile on his face
But he was more than a basketball player. Neal considered himself to be an ambassador.
"Making other people smile made me happy," he said.
In times of strife, wherever in the world the Globetrotters played, they made other people happy.
"Being a Globetrotter, especially during that time, was as much a responsibility as it was a job," he wrote in a story for USA Today in 2016. "We weren't just entertainers. I truly believe that we helped ease many of the tensions that pulled at the country. It didn't matter if you were black, white or whatever — laughing and enjoying our games made those barriers disappear."
Neal and his Globetrotters teammates starred in movies and television shows and even cartoons, playing themselves on "Gilligan's Island" and alongside "Scooby Doo."
When he thought back over his career though, Neal would always think of Greensboro, his days at Windsor and the Y and playing basketball with his best friend Melvin "Mudtap" Johnson.
"We were best friends," Johnson said. "We were all about basketball. We played anywhere there was a court, and let me tell you something, he was a ballplayer now."
Neal was proud of his career and proud of his roots. In 2008, after a press conference the day before his induction into the N.C. Sports Hall of Fame, he decided he didn't want to ride back to the hotel in the shuttle provided for all the inductees.
"I think I'm going to ride with my friend here from Greensboro," he said, putting his arm around me as we walked to my car.
We drove from downtown Raleigh to his hotel, and he talked the entire ride, not once mentioning the Globetrotters. We talked about growing up in Greensboro.
"That's where my friends are," he said. "Those are the people who know me."
Fred "Curly" Neal was known the world over. But here in Greensboro, we knew him best because he was just one of us.
Curly Neal 1981.jpeg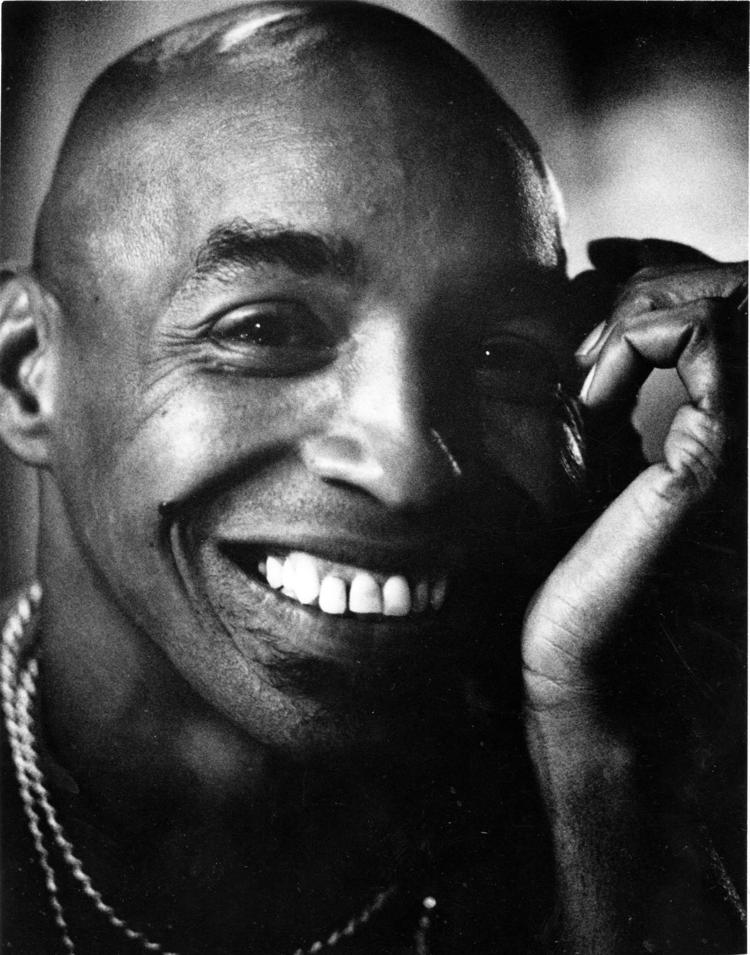 Neal 1975.jpeg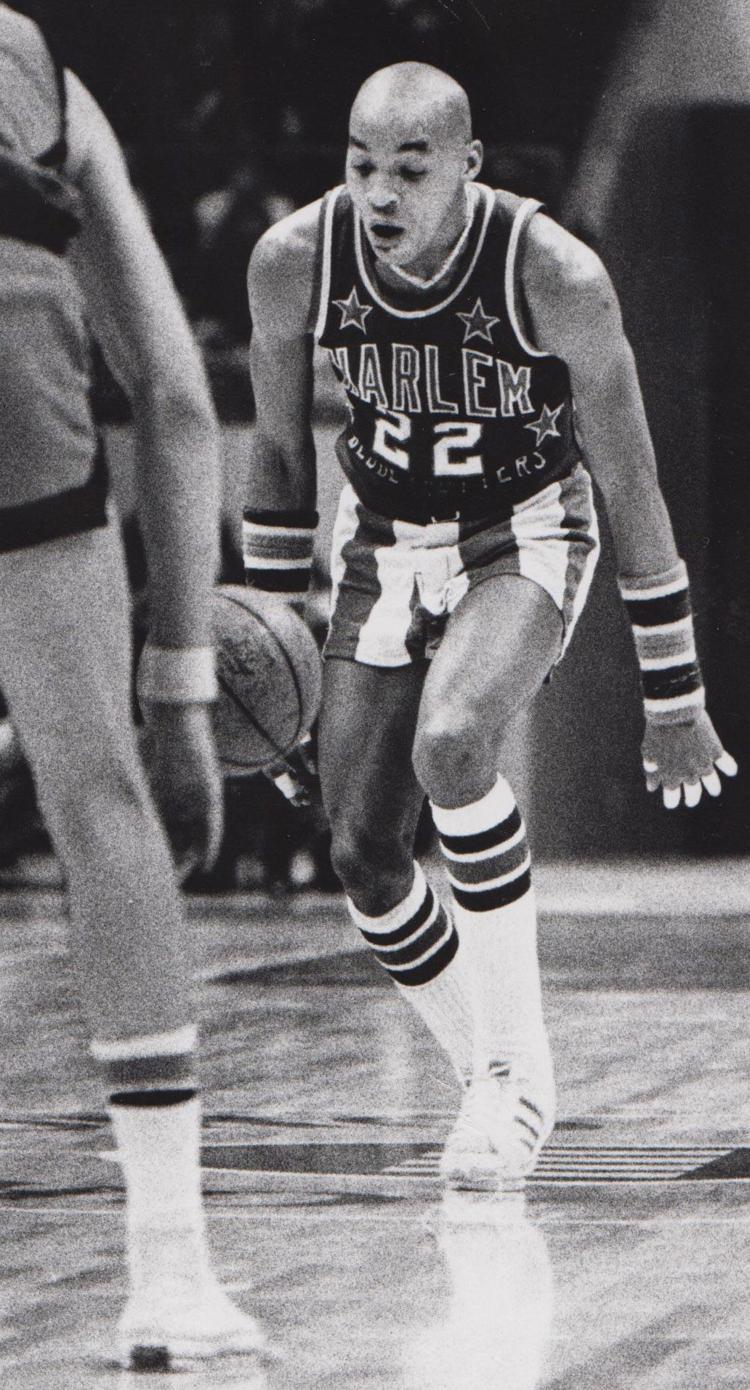 Neal 1975 2.jpeg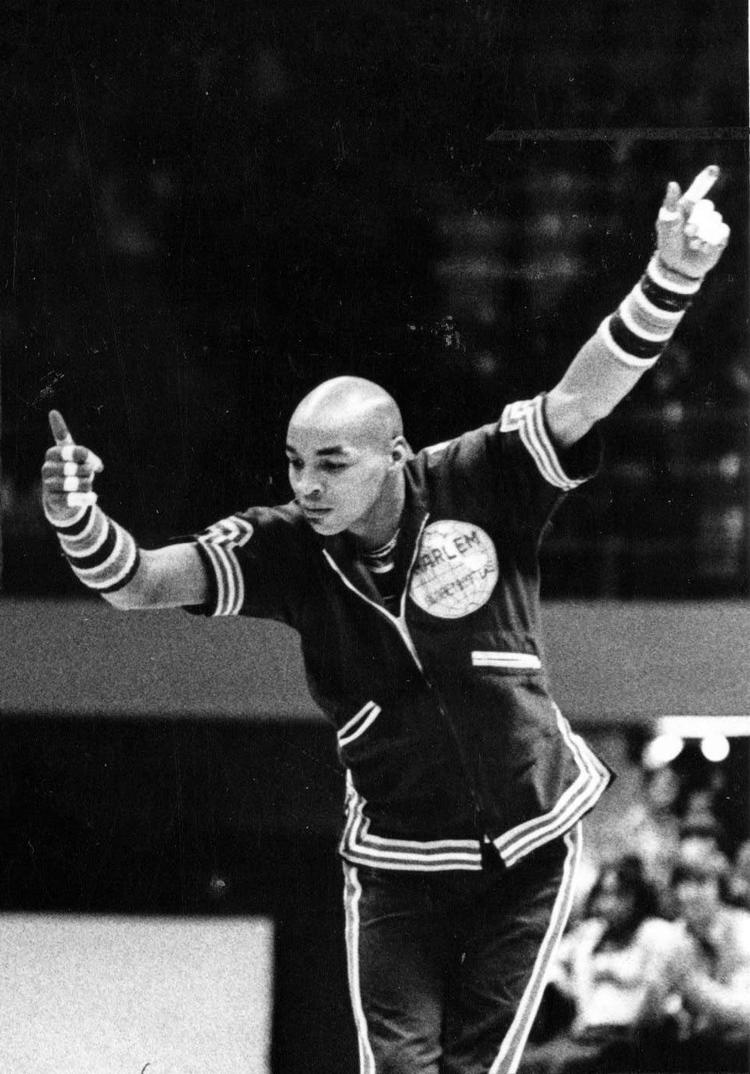 Neal 1975 3.jpeg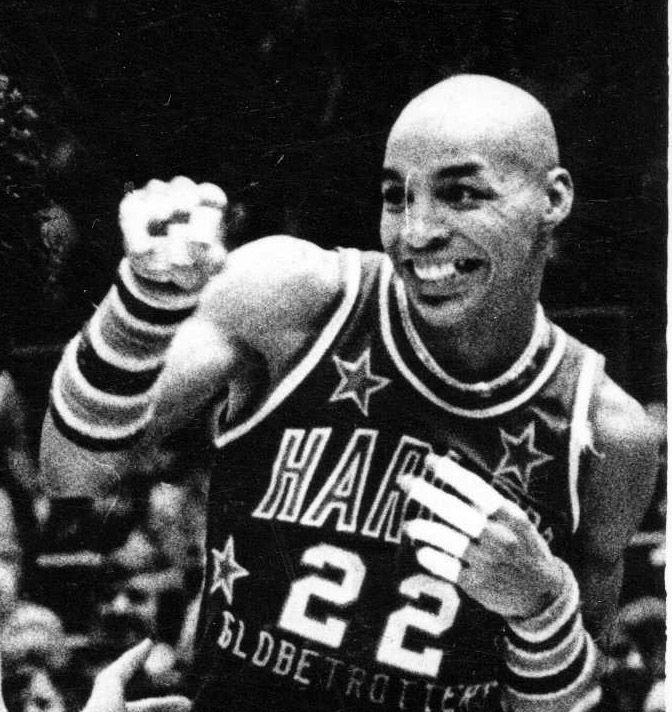 Curly Neal 1981 3.jpeg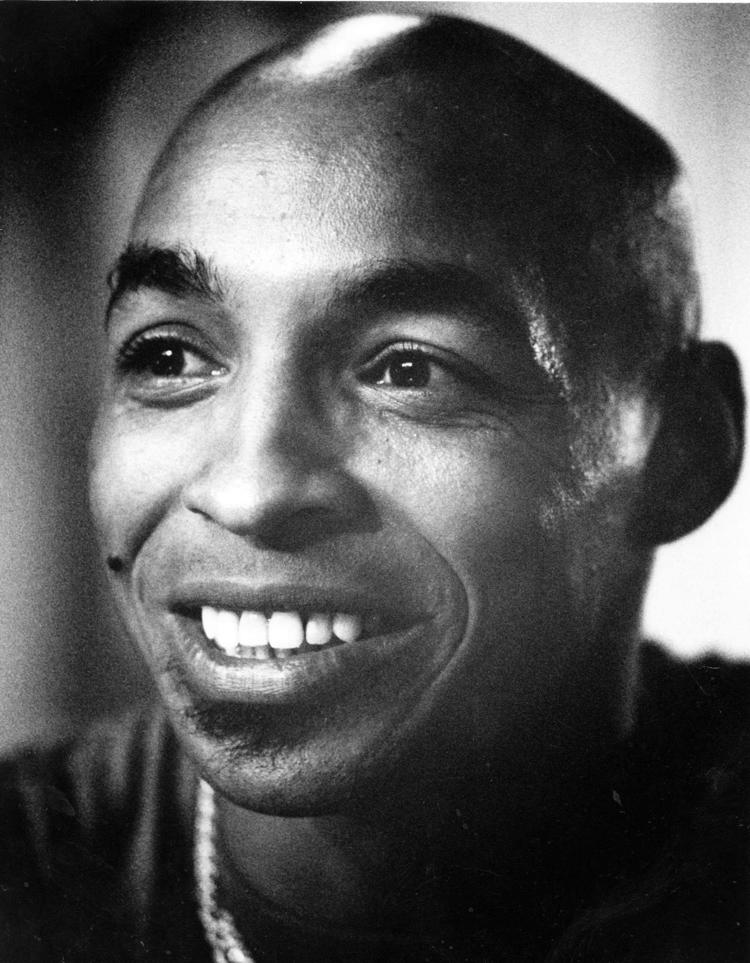 Curly Neal 1981 2.jpeg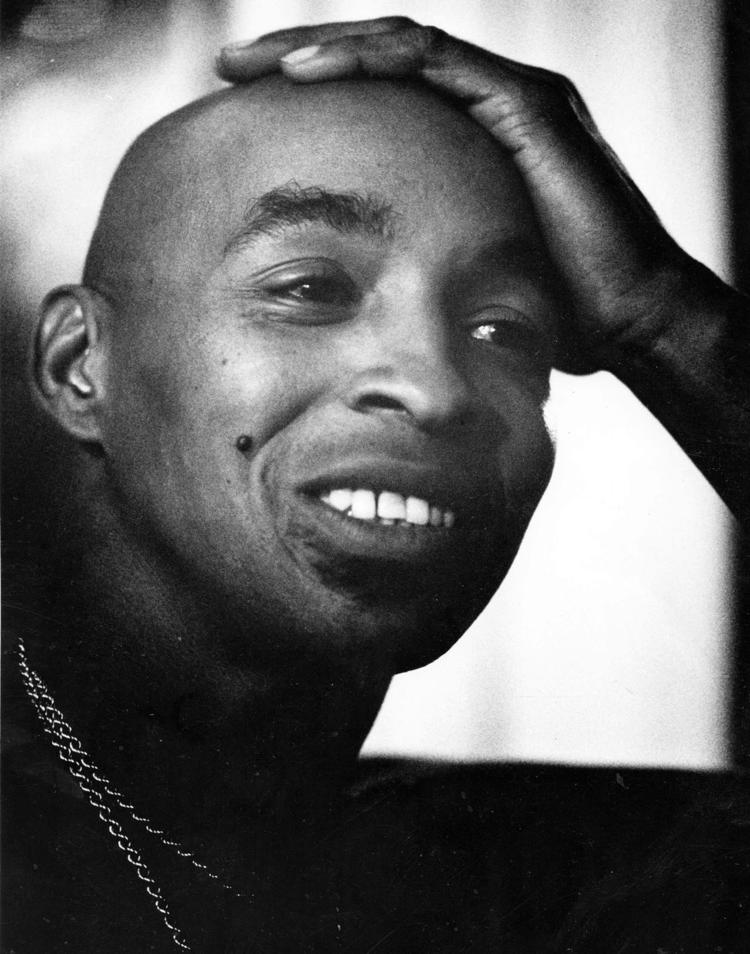 Neal_200038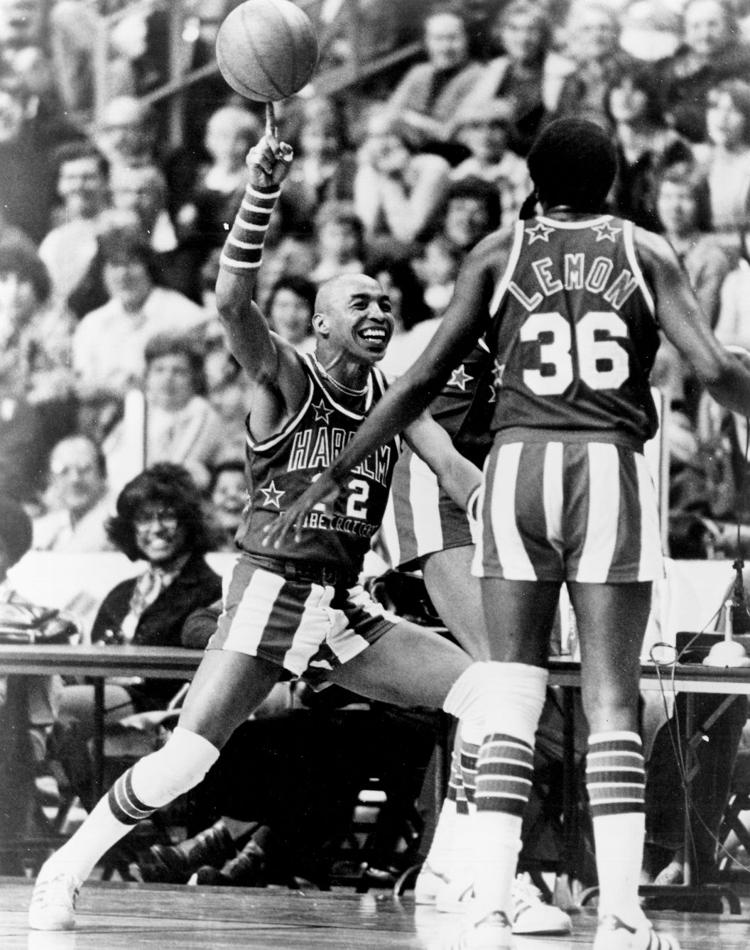 CURLEY031711_j_35576731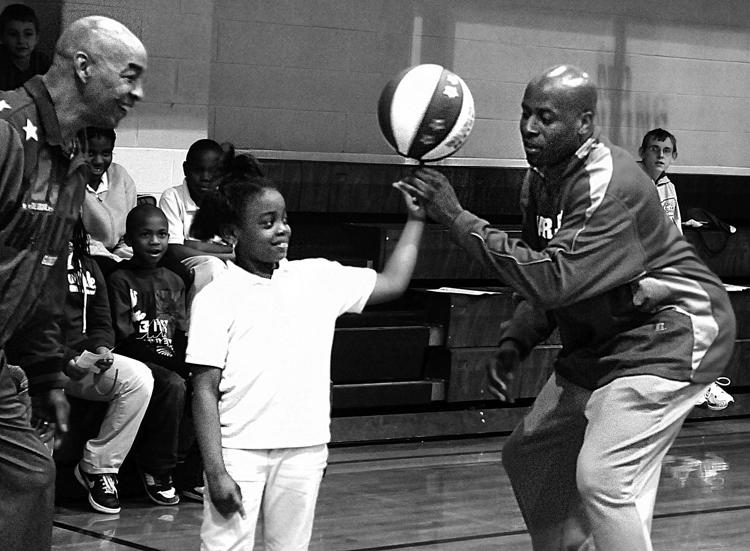 JERI_033012_1_
JERI_033012_3_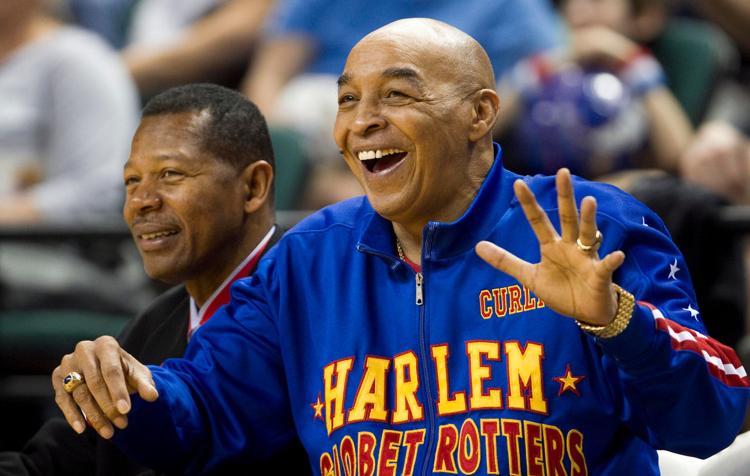 JERI_033012_2_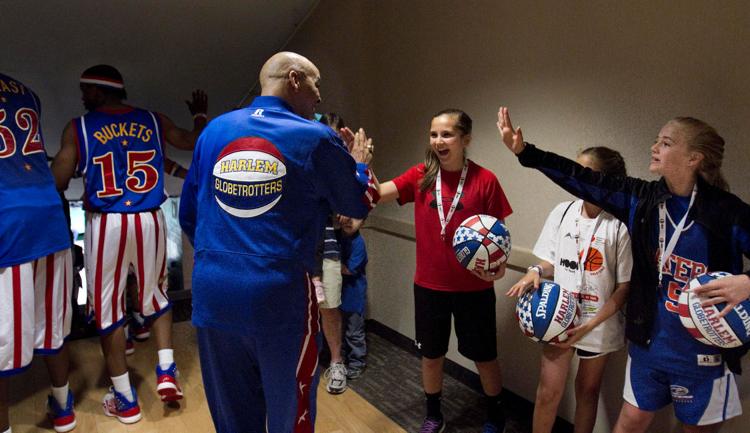 new_wol_curly_205608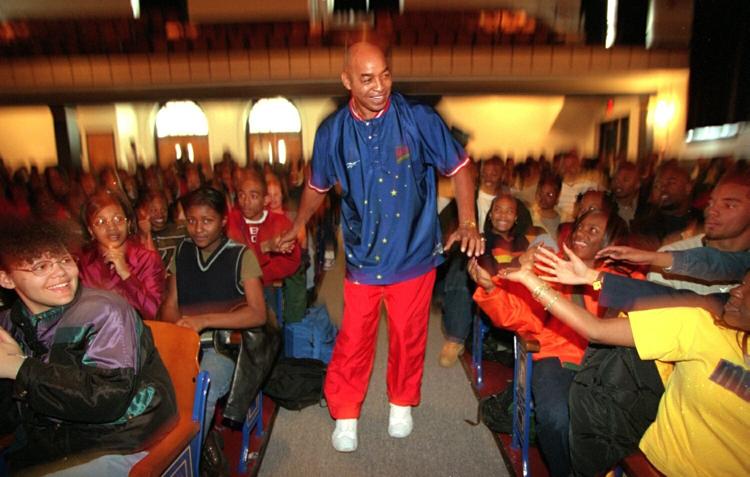 new_wol_curly_3_205607
01_jw_JERI 030914__E4Q1330-2.JPG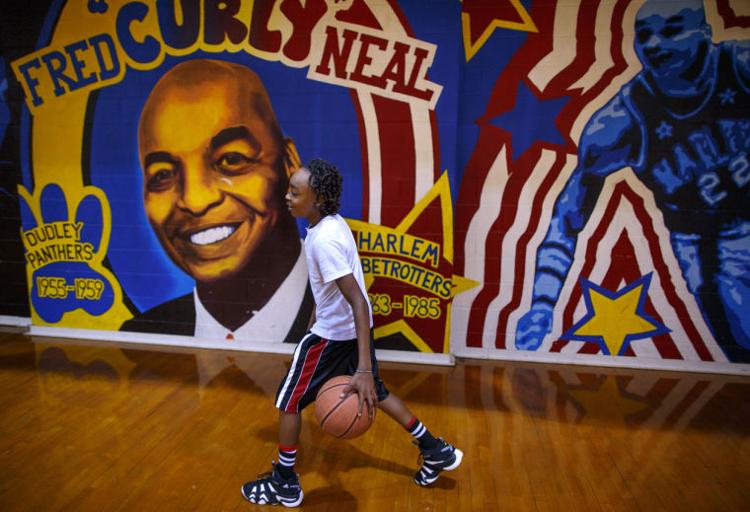 -- HIDE VERTICAL GALLERY ASSET TITLES --