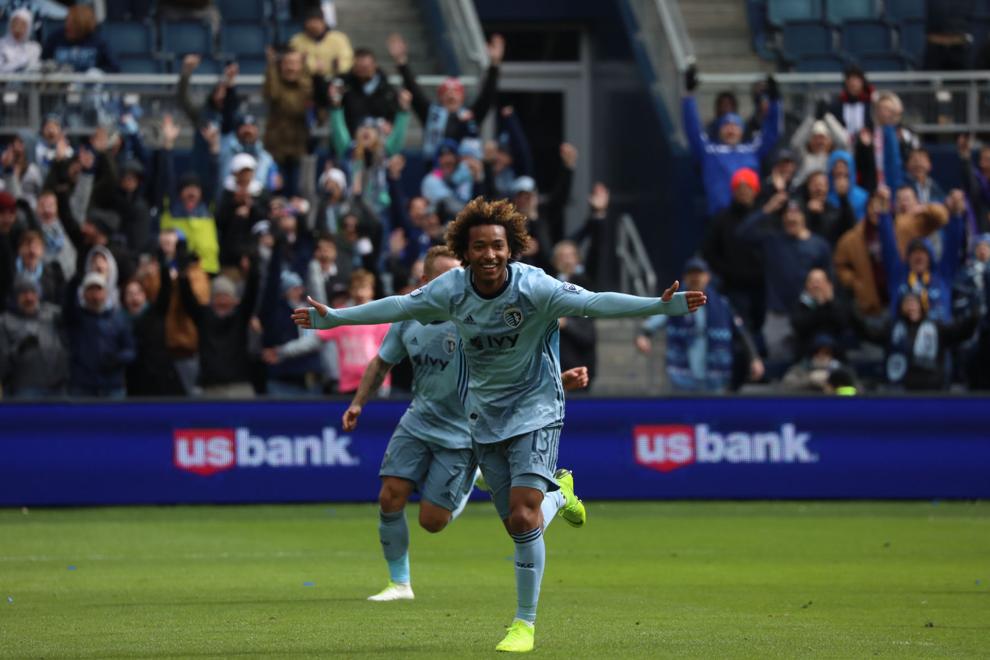 Gianluca Busio might have been ready to leave home at age 14 to pursue a career as a professional soccer player. But his parents weren't prepared to let him go.
"I don't know if it was denial as much as just flat-out refusal to even entertain the idea of him going away," said his mother, Dr. Dionne Sills Busio. "I was very much against it. I thought it was just another childhood fantasy of his."
Gianluca had just returned home to Greensboro and Aycock Middle School after his first training camp with the under-15 U.S. national team.
"I thought he was just full of the excitement from being with those kids," Dionne said.
But the dream only grew as Gianluca researched Major League Soccer's academy system, where young players can train with similarly talented peers or even move up to the full professional squad if they show enough ability and maturity.
"It was his persistence," his mother said. "Once he gets something in his head, if it is something he really wants to do, it would probably take an act of God or Congress to get him not to do it."
"He wanted this so much that it was what he had to do," said his father, Alessandro.
A little less than three years later, Gianluca Busio not only is a professional playing and scoring goals for Sporting Kansas City, he has helped lead the U.S. national team to the U-17 World Cup later this year.
"It's pretty cool," he said.
Still, it hasn't been easy. There have been far more ups than downs, but "he made a choice and he knows there's a price to pay," Alessandro said.
That price was a hefty one for a 14-year-old.
A non-traditional path
Before Gianluca Busio could become the second-youngest player to sign with an MLS club and the second-youngest to score a goal in a regular-season match (Freddy Adu, then age 14, set both records in 2004), he had to find his way to Sporting's academy in Kansas City, Kansas.
The journey started when pro teams saw the smooth attacking midfielder playing for the U-15 national team. After Busio scored five goals in qualifying for the U-15 World Cup, a number of MLS teams approached him about joining their academy, and there also was significant interest from English club Fulham.
MLS teams each have a territory of approximately 75 to 100 miles around their home stadium in which they hold the right to sign what the league calls "homegrown" players. If a player does not live within that radius of a club, any team in MLS can sign him to a professional contact as a homegrown player once he has spent a year in that club's academy. Since Busio was essentially a free agent, his choice came down to Sporting, the Philadelphia Union and the Seattle Sounders. He visited all three with his parents.
"He never got tired of it," Dionne said of the process. "With all the places he went he was comparing pros and cons. And I'm like, 'Wow, you know, this is a lot for a kid. I'm still having to tell him to brush his teeth and pick up his clothes, but he's doing some really adult things.' "
The Sounders initially had an edge because former Carolina Dynamo coach Marc Nicholls, the technical director of Seattle's academy, had coached Gianluca's older brother, Matteo, before he went on to play for UNCG. But the Busios chose Sporting KC.
"As a father I was kind of scared," Alessandro said. "He was very young, but he wanted this so much that it was not right to try to stop him."
The move to live with a host family in September 2016 was a rough one at first. Gianluca wasn't in Greensboro anymore, he was in Kansas.
"The first host family he was put with was not the best fit," Alessandro said, "so we had a couple of dramatic phone calls and at a certain point he wanted to come back … but after a while everything settled down. He switched families and the family he is with now are very, very good people and a good fit."
Attending high school in Kansas instead of at Grimsley also was not a good fit for Gianluca. After a few months of struggling to make friends when he arrived after the school year had started, he switched to online classes to work toward his General Education Diploma (GED).
"That was my biggest struggle, because I'm an educator and I understand the value of education," said Dionne, who is an assistant professor in the Department of Child and Family Studies at Appalachian State. "But going to face-to-face school was a disaster. I just think it was the wrong time."
What put things into perspective for Gianluca's mother was that her own college experience was not traditional.
"I was a doctoral student, a mom, a wife, I had a household to take care of, and I was going to" UNCG, she said. "I was 45 at the time and he's 14 and he's already got a full-time job. He has some of the responsibilities that I have, and I'm expecting him to do school the way everybody else does. I realized that's an intense amount of pressure."
She still wants Gianluca to get a college education, and she appreciates the fact that Major League Soccer has an arrangement with a number of universities that hold spots for players who have completed their GED while playing professionally. His father, Alessandro, feels the same way.
"I want him to keep playing, because he loves it, but at the same time go back to school and take it seriously," said the native of Brescia, Italy, who works for a European manufacturing company. "The time of the stupid athlete is gone. … I'm really hoping that when he's more mature he'll go back to school just for the pleasure of learning and absorbing the culture."
Gianluca says not attending a traditional high school is one of the few regrets he has about the process that brought him from the N.C. Fusion program to Sporting KC.
"It was the right decision to go online," he said. "But it would have been pretty cool to stay in school and get to know more people and stuff like that in a face-to-face high school. But it's not like one way is wrong and one is right."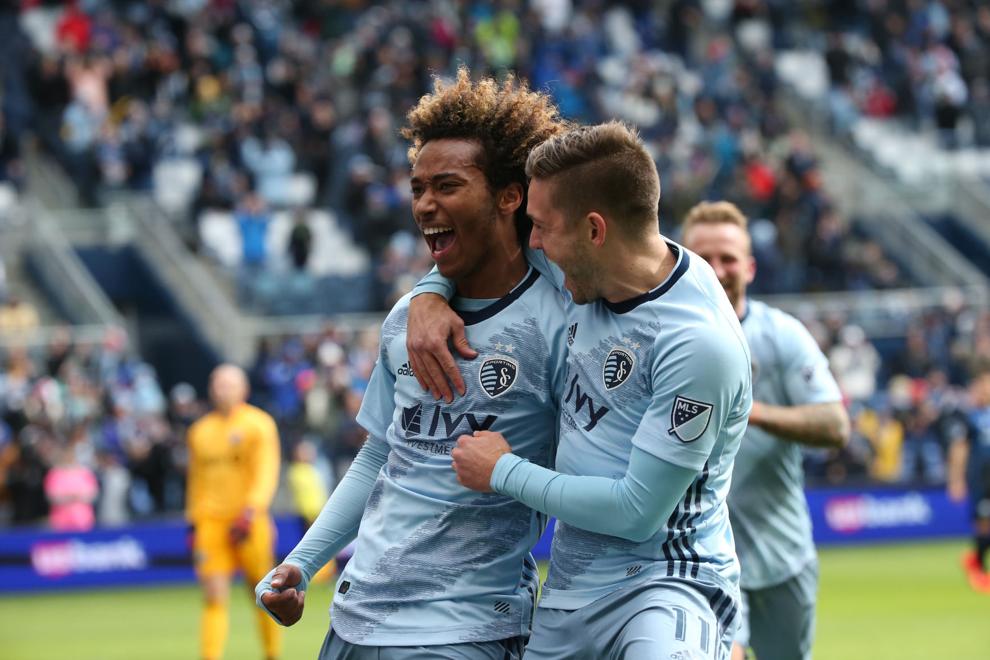 'He has this quality'
Gianluca Busio's decision to sign a professional contract with Sporting as a homegrown player on Aug. 25, 2017, at age 15 years and 89 days has worked out so far on the soccer field.
"The first couple months are really hard (for young players), where they're almost thinking, 'Why am I doing this? I want to go back home,' " said Peter Vermes, Busio's coach and the manager and sporting director for Sporting KC. "The way kids like him overcome it is that he's so motivated by his dream that, even though it's tough, it helps him fight through until he gets over that. That's what separates the kids that really want it."
"Obviously, what helped him right off the bat is the way that he came in, played, works," Vermes said. "He gains respect from the players that way right away. The other piece of that is the boys see that he is a very mature kid, and he's also a very respectful kid. And because of that, he's also gained some clout, if you will, with the older players, because they see that he's not coming in thinking he's the man."
Vermes said the Sporting players appreciate that Busio is "not afraid to fill up a refrigerator with water bottles or whatever. He's just a normal kid that's trying to make his way within this environment."
This season, the 5-foot-7, 145-pound midfielder has started in five of his 10 appearances for Sporting and scored three goals despite missing time to train and qualify for the World Cup with the U-17 national team. Vermes says Busio is just beginning to tap into his potential as a professional soccer player.
"He has this quality that he sees some things on the field that other players don't from a creative perspective going forward," Sporting's manager said. "He is progressing in a way that provides him with a really, really high ceiling as a player. He just needs to continue with the same mindset, same mentality — openness, hard-working — and if he does that there's a lot he can do."
While it may seem that Busio has progressed quickly through the club's academy and into the first team, Vermes said Sporting has taken a measured approach.
"There's different ways to provide opportunities for players like him that are coming along," said Vermes, who played in MLS and for the U.S. national team. "You can throw them in the deep end or what you could do is put them in the water and let them sort of walk in and start in the shallow end, and then they'll start to find their way. But you also have lifeguards all around the outside. That's more of what we did, because we had the supporting cast around him so that he didn't have to come in and also carry the burden of the game."
Busio appreciates the opportunity he's been given.
"I'm actually playing a lot with the first team," he said, "but it just gives me a lot of confidence knowing that the coaches show it in me."
Along the way, his parents have traveled to see some of his biggest moments on the field, including his first start for Sporting and his first goal of this season in Cincinnati. Dionne, Alessandro, older brother Matteo and older sister Ilaria watch the club's matches on ESPN+ when they can't see them in person.
His parents recently spent a week in Kansas City and helped him celebrate his 17th birthday, but they've missed some milestones such as Gianluca getting his driver's license. When it comes to daily communication, "Thank God for Face Time!" Alessandro says. Dionne says she "could tell when he was happy or sad by the number of times he called at the beginning. It was every day, maybe a couple of times a day. Now it's maybe once a day or every other day, depending on what's going on."
As much as Gianluca misses his family, they miss him more.
"Gianluca is really the funny guy," Alessandro said. "He adds life to everything. He was the one who, even though he was the youngest, was at the center of everything."
'We will be behind him'
Away from Sporting, Busio doesn't want to be the center of anything. He's just "a regular teenager," he says, hanging out with his host family, the Tiedts, and his friends from Sporting's academy, including Charlotte native Jaylin Lindsey. While he makes more money than a regular teenager (Busio's salary this season is $90,000 in a contract that runs through 2020 with club options for 2021 and 2022), he's not getting rich.
Like most teenagers, Busio plays a lot of video games, but his favorite is EA Sports' "FIFA 19." He's looking forward to seeing himself in the game in the future.
"That will be so cool," Busio said. "I'm going to have to play as myself."
For now, playing as himself means doing whatever Vermes and the club need as Sporting tries to overcome an injury-plagued start that has left them 10th in Major League Soccer's 12-team Western Conference. The top seven make the playoffs.
Vermes "obviously believes in me because he's putting me out on the field more and more," Busio said. "He trusts me and I trust him. I think he just wants to see me continue improve each game."
If that improvement should lead to a star turn in October and November at the Under-17 World Cup in Brazil, would a European club try to acquire him from Sporting? His eligibility for Italian citizenship, based on his father's nationality, would make such a transfer easier.
"We're always going to do the best by the player short and long term," Vermes said. "Without knowing what the parameters were around something like that, it's hard for me to answer, but the easiest answer is that we have been always upfront with all of our players and told them that we would always communicate to them even though it is a business. … It wouldn't be just us saying, 'You need to go.' I wouldn't do that."
Alessandro Busio says that if an opportunity to play for a major club in Europe presents itself, "It's going to be 100 percent what Gianluca wants to do. We will be behind him with whatever he wants to do."
Just as his family was when he moved from Greensboro to Kansas City to become a professional soccer player.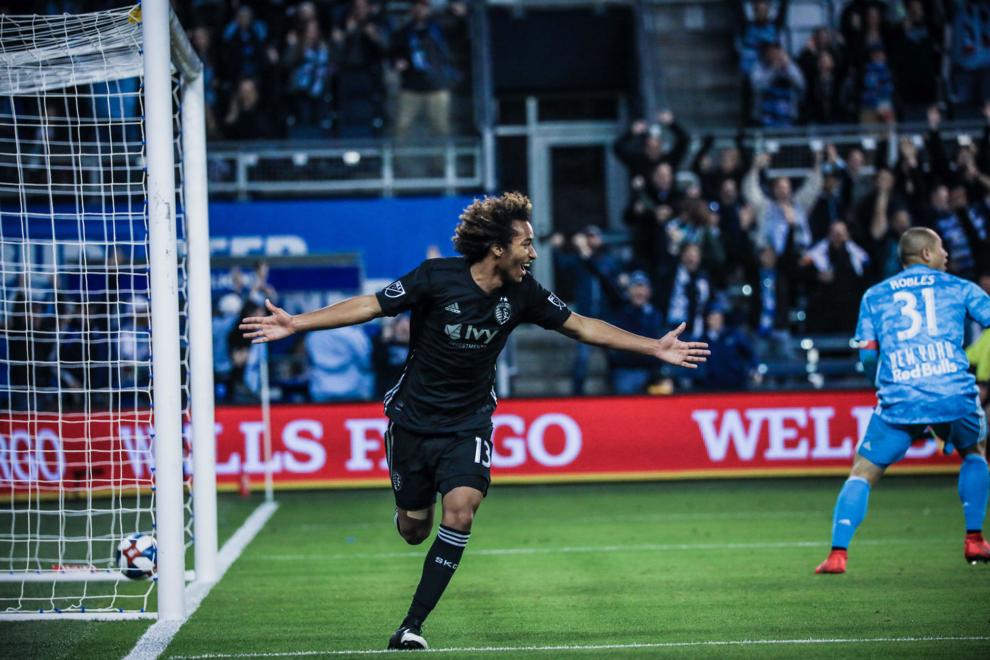 Contact Joe Sirera at 336-373-7034, and follow @JoeSireraNR on Twitter.