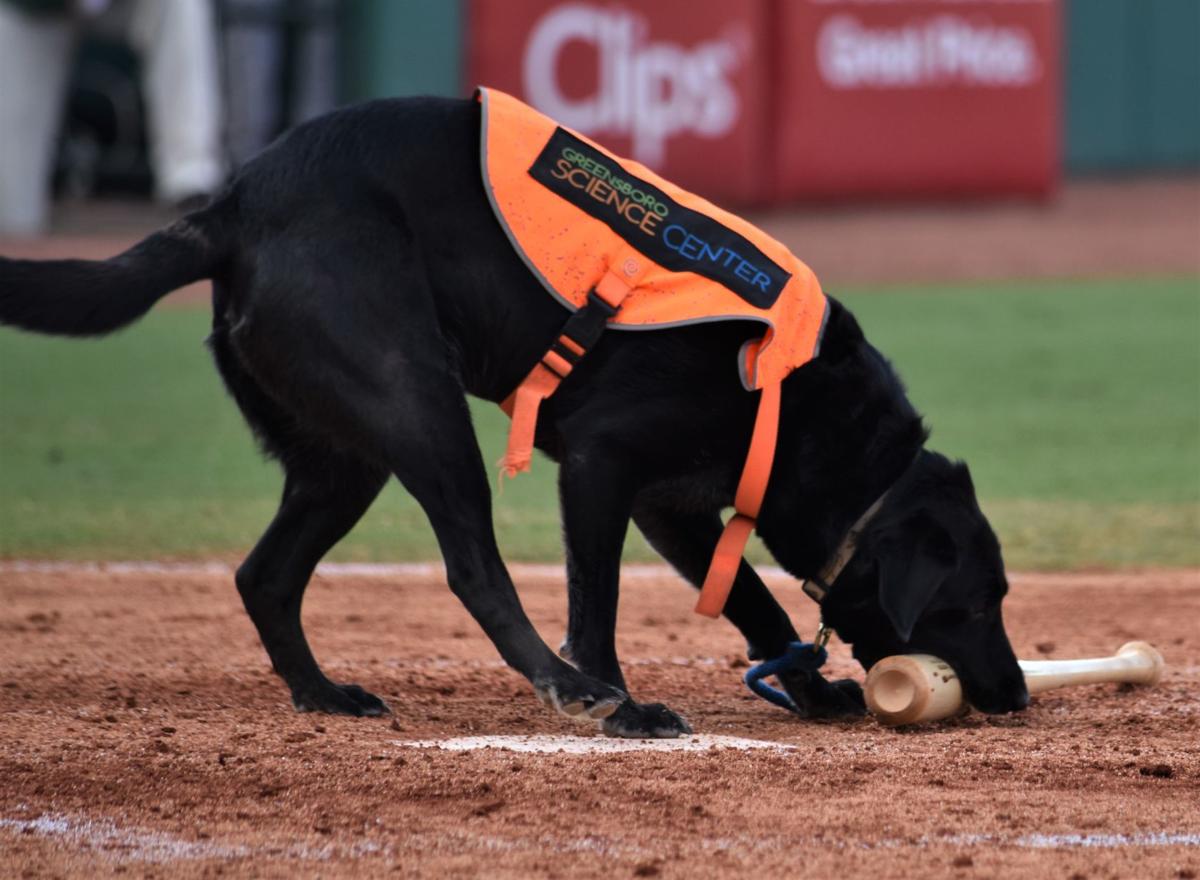 GREENSBORO — Miss Lou Lou Gehrig may have been the runt of her litter, but the Greensboro Grasshoppers bat dog made a big impression on everyone who met her.
"She had a wonderful temperament," said Donald Moore, the baseball club's president and general manager. "She was such a gentle dog around kids."
Moore and the Grasshoppers announced today that Miss Lou Lou Gehrig, the Labrador retriever who served as bat dog for eight seasons, died Monday night after a brief stomach ailment. She was 9 years old.
"She was little," Moore said. "She was the runt, and that's why Donald Jr. picked her out. That dog was tenacious and feisty, and she was really good at what she did."
Lou Lou served alongside Miss Babe Ruth from 2012 through 2015, then by herself through the 2019 South Atlantic League baseball season. The Grasshoppers did not play this year because of the COVID-19 pandemic.
Lou Lou was known for not only picking up bats but for chasing down foul balls at First National Bank Field.
"Babe never could do this," Moore said, "but she'd see a foul ball hit and instinctively chase foul balls. That got to be as big a part of what she did as getting bats."
Lou Lou, her late aunt Babe and uncle Master Yogi Berra — all black Labs — provided entertainment at Grasshoppers games for almost 14 years and created a unique atmosphere at the ballpark.
Babe and Yogi were Donald Moore's dogs, but Lou Lou belonged to son Donald Jr. He called his father Monday night and said Lou Lou hadn't eaten since Sunday, so he took her to the veterinarian, who recommended that she be seen at N.C. State.
The staff at N.C. State came out and got her from the car since the family could not enter the facility because of COVID-19 protocols.
"Donald Jr. said she walked into the place," Donald said, "but within an hour she was dead."
"When Lou Lou was not working at the ballpark, she loved fetching her dad's morning newspaper, playing Frisbee at home or at her favorite spot, early mornings on the beach and being a very loving dog to her family," Moore said in a news release. "She had a heart of gold."
Moore called Lou Lou's death "the end of an era" for the Grasshoppers. Her half-sister, Little Jackie Robinson, was once seen as a potential successor, but the younger dog had other plans.
"She was in training for right at a year," Moore said. "A year and many thousands of dollars later she basically told that trainer to go jump in a lake because she wasn't interested. She's adorable and a great dog, but … she has no interest in being out on the field chasing balls or fetching bats."
"She'll be with us," Moore added, "but she won't be out there."
Lou Lou, Babe and Yogi will be with fans for many years to come. All three will be memorialized as statues that will be part of a streetscape at Bellemeade and Eugene streets just outside the ballpark.
Contributions in memory of Miss Lou Lou can be made to Greensboro Grasshoppers Charities, c/o the Community Foundation of Greater Greensboro, 330 S. Greene Street, Suite 100, Greensboro, N.C. 27401.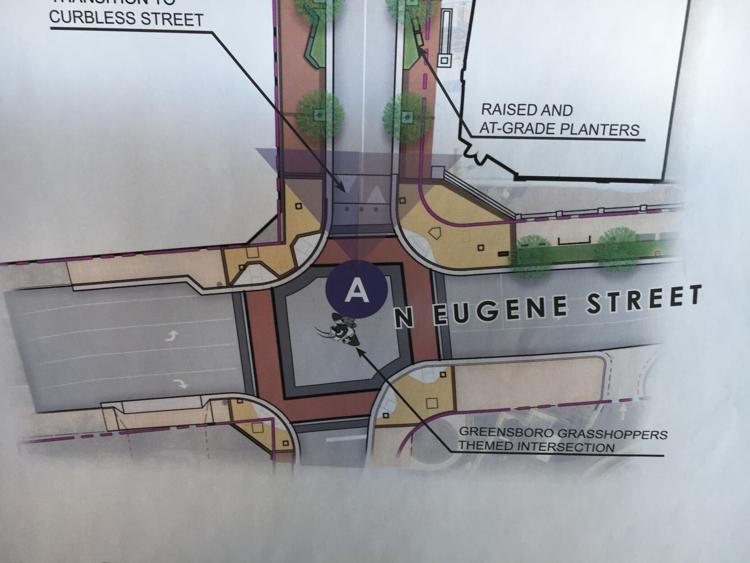 Contact Joe Sirera at 336-373-7034, and follow @JoeSireraNR on Twitter.
Be the first to know
Get local news delivered to your inbox!