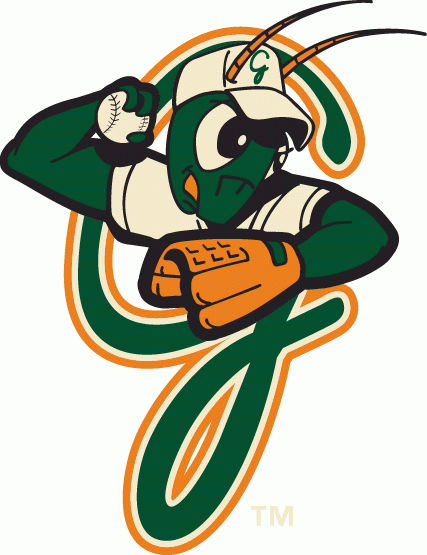 The Greensboro Grasshoppers now have a season-opening date and a schedule to go with their new league and a new manager.
Now all they need – all we need – is for the coronavirus to make way for baseball.
The Grasshoppers are scheduled to open the 2021 season at First National Bank Field against Hickory on May 4, a date that would come 610 days after their most recent game on Sept. 2, 2019, and 614 days after their last home game, on Aug. 29, 2019, against Rome.
The Grasshoppers, to be managed by East Carolina alum Kieran Mattison, will continue their affiliation with the Pittsburgh Pirates but are moving into the High-A East League as part of Major League Baseball's reorganization of its minor-league system.
Other highlights of the Grasshoppers' schedule:
The team will play 120 games, with the finale scheduled for Sept. 19 at Hudson Valley.
Series will be six games each, with Monday an off day throughout the season, to help cut down on travel expenses.
The Grasshoppers' first two series will be at home, with Rome following Hickory. That means the Hoppers will be at home for 12 straight games, from May 4 to May 16.
Most of the Grasshoppers' games will come against fellow members of the seven-team South Division. But the schedule won't be balanced: The Hoppers will play their two closest opponents, Winston-Salem (White Sox) and Hickory (Rangers), 24 times each, but they'll face the South Division's Asheville (Astros), Rome (Braves), Greenville (Red Sox) and Bowling Green (Rays) only 12 times each. Against the five-team North Division, the Grasshoppers will face Hudson Valley (Yankees) in two six-game series, Wilmington (Nationals) at home for six and Jersey Shore (Phillies) on the road for six, but they won't play Brooklyn (Mets) or Aberdeen (Orioles).
Greensboro is in the same league with Winston-Salem, their stadiums 29 miles apart, for the first time since both were in the Carolina League in 1968. Circle these dates: June 1-6 in Greensboro, June 15-20 in Winston-Salem, July 27-Aug. 1 in Greensboro and Aug. 10-15 in Winston-Salem.
Meanwhile, Mattison has been in the Pirates' organization for five years and will lead a staff that will include Matt Ford, pitching coach; Ruben Gotay, hitting coach; Greensboro native Blake Butler, development coach; and Victor Silva, trainer.
Mattison spent the 2019 season with Bristol (34-33), which earned a postseason berth for the first time since 2002. He led West Virginia to a 32-44 record in 2018 and guided the DSL Pirates to a 36-34 mark in 2017.
Kansas City signed Mattison as a non-drafted free agent in 2002. He pitched for five minor-league seasons in the Royals, Indians and Dodgers organizations, in addition to playing in independent leagues and in the Chinese Professional Baseball League through 2010.
Butler, a 2013 Southeast Guilford High School graduate, will be in his first full season as a developmental coach. He played for the College of Charleston and was a 15th-round draft pick by Cincinnati.