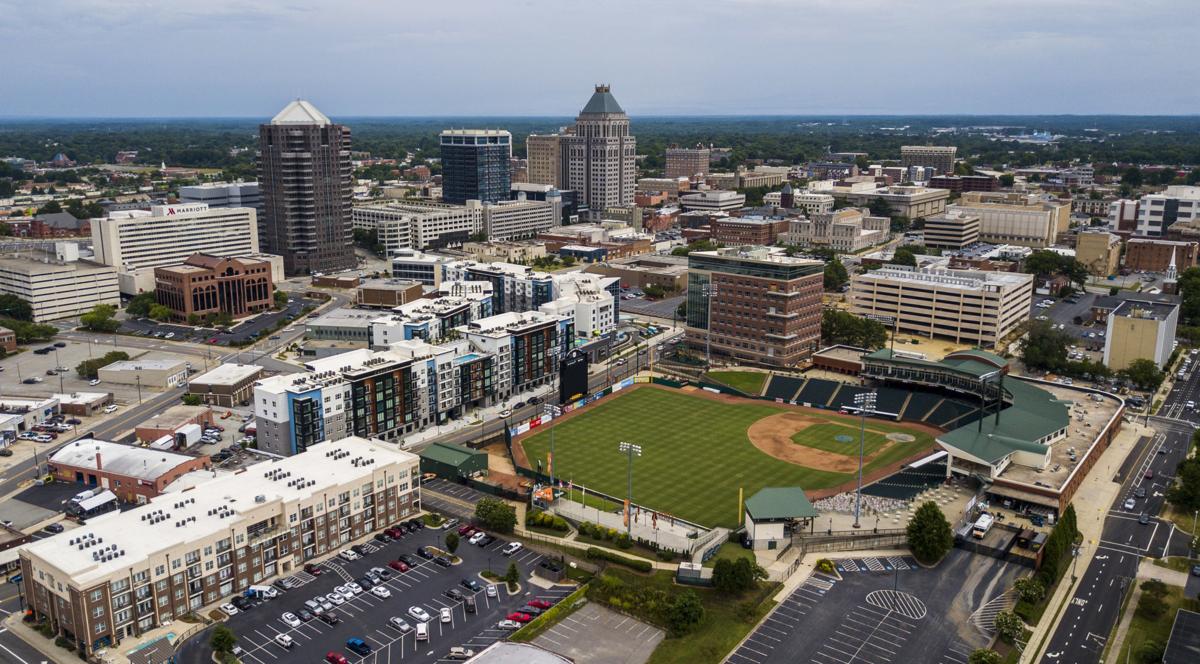 Goodbye, South Atlantic League and Carolina League.
Major League Baseball's restructuring of its minor leagues became firm Friday with the official announcement of the 120 minor-league clubs that will join the Professional Development League.
Greensboro, formerly a Class A team in the South Atlantic and a Pirates affiliate, and Winston-Salem, which played in the advanced Class A Carolina League as a White Sox team, will both be in the South Division of the High-A East. That league name won't have quite the ring of the SALLY or Carolina, but for Triad baseball fans, those two franchises will play each other in regular-season games for the first time since both belonged to the Carolina League in 1968.
Asheville (Astros) and Hickory (Rangers) will be the other North Carolina teams in the South Division with Greensboro and Winston-Salem, along with Greenville, S.C. (Red Sox); Rome, Ga. (Braves); and Bowling Green, Ky. (Rays).
A far-flung North Division of the High-A East will include Aberdeen, Md. (Orioles); Brooklyn (Mets); Hudson Valley, N.Y. (Yankees); Jersey Shore, N.J. (Phillies) and Wilmington, Del. (Nationals).
"We hope to get started sometime in May and expect our schedule maybe as early as next week," said Donald Moore, president and general manager of the Grasshoppers.
While the High-A East consists of 12 teams, it's possible that not all teams would play each other during the 2021 season. Fans can expect to see most of the Grasshoppers or Dash games to be played against South Division opponents.
MLB's new system will have those 120 teams; 30 more that are based at team complexes for the Gulf Coast and Arizona leagues; plus 59 in affiliations with the Atlantic League, which includes the High Point Rockers; American Association; Frontier League; and Pioneer League.
Major League Baseball said it made the changes, in part, to increase salaries; ensure updated facilities and amenities for players; reduce travel for players and coaches; and align teams better by geography.
• Aberdeen IronBirds (Orioles)
• Brooklyn Cyclones (Mets)
• Hudson Valley Renegades (Yankees)
• Jersey Shore BlueClaws (Phillies)
• Wilmington Blue Rocks (Nats)
• Asheville Tourists (Astros)
• Bowling Green Hot Rods (Rays)
• Greensboro Grasshoppers (Pirates)
• Greenville Drive (Red Sox)
• Hickory Crawdads (Rangers)
• Winston-Salem Dash (White Sox)
The leagues and MLB affiliations for other North Carolina teams:
Durham (Rays): Triple-A East, Southeast Division
Charlotte (White Sox): Triple-A East, Southeast Division
Carolina (Brewers): Low-A East Central Division
Down East (Rangers): Low-A East Central Division
Fayetteville (Astros): Low-A East Central Division
Kannapolis (White Sox): Low-A East Central Division
Burlington, a long-time Appalachian League member, will be part of that league's rebirth as a collegiate summer league. The team recently announced its rebranding as the Burlington Sock Puppets.