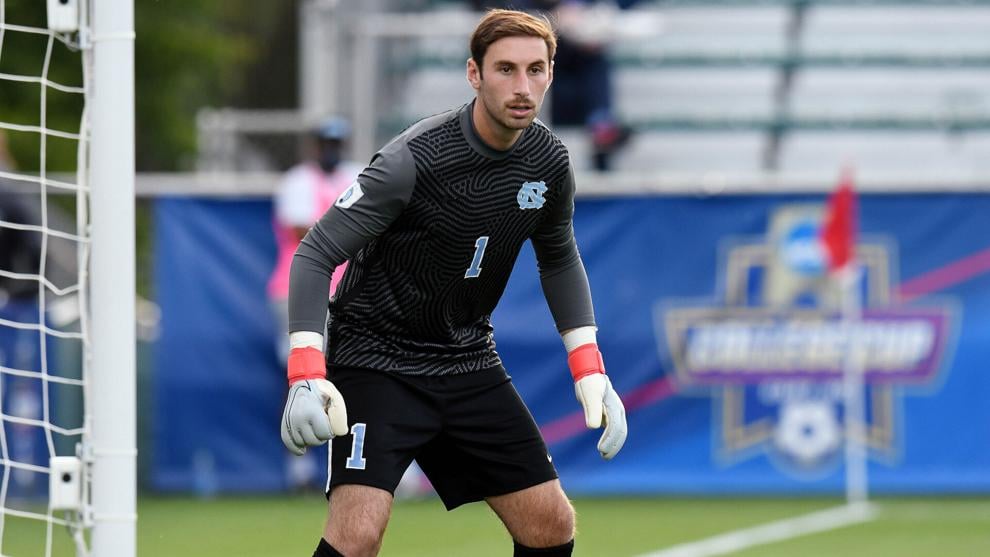 Alec Smir has always called North Carolina home, but after being selected Tuesday night in the Major League Soccer SuperDraft, the Greensboro native is headed to Texas.
Smir was chosen by FC Dallas with the sixth pick in the final round of the three-round draft (62nd overall). The North Carolina Tar Heels standout was the seventh goalkeeper chosen.
With Charlotte FC joining MLS this year, staying close to home was a possibility. But the expansion team selected George Marks, who helped Clemson win the NCAA championship last season, with the first pick of the third round (57th overall).
"It was mixed feelings," says Smir, 22. "I've lived in North Carolina my whole life, so on one hand it would have been awesome to be close to home and close to a lot of people. … But at the same time I was ready for something new, ready for a new chapter. I'm super-excited."
That new chapter will start this weekend when the 6-foot-2, 190-pound keeper joins FC Dallas for two weeks of training at Toyota Soccer Center, the club's home in Frisco, Texas. Then the club will shift to IMG Academy in Bradenton, Fla., for another week of training and scrimmages with other teams Jan. 30-Feb. 5.
Being drafted is "more just an opportunity to be with the club for preseason, and then after preseason is when the contracts start to be talked about," says Smir, who is represented by Nicco Roffo of ICM Stellar Sports. "It's a two- to three-week trial with FC Dallas, and if they like me they'll sign me. If not, maybe I'll be with their second team."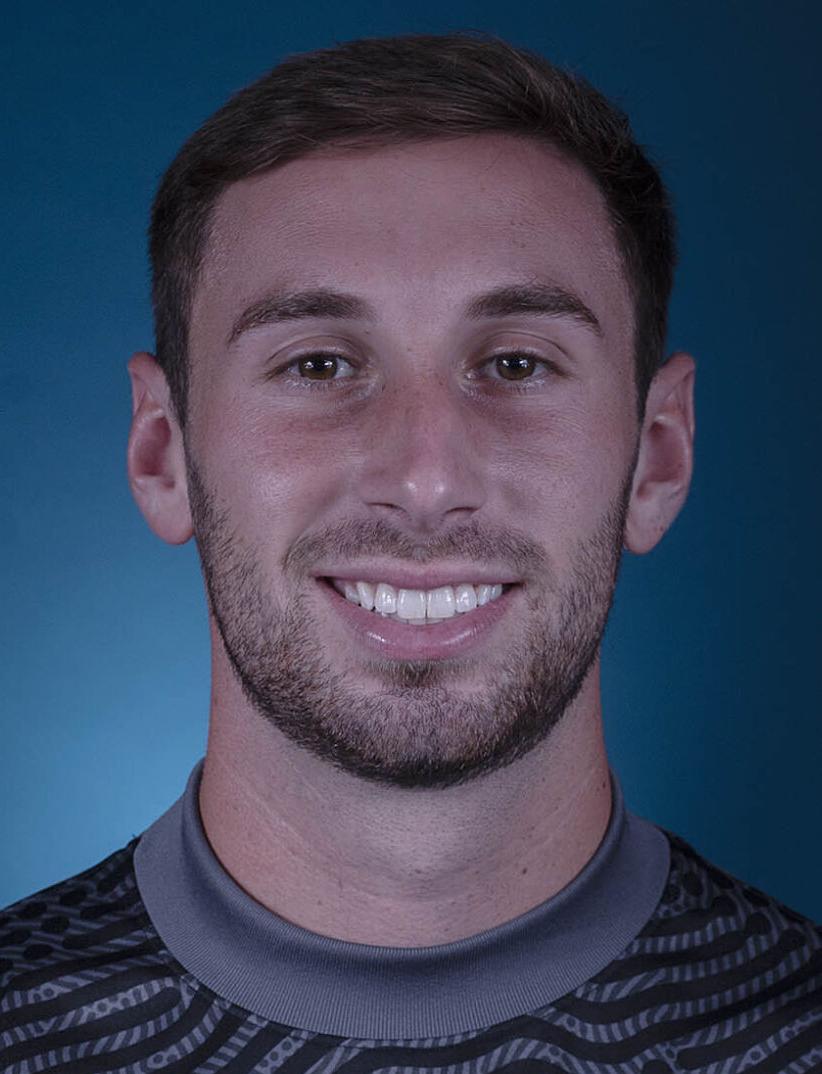 That second team is North Texas SC of MLS NEXT Pro, Major League Soccer's new developmental league. It's a club with which Smir is familiar after training with what was then a USL Pro side last summer and working with FC Dallas' longtime goalkeepers coach, Drew Keeshan. 
"I guess they liked what they saw," Smir says.
Nico Estevez, FC Dallas' new coach, told the team's website: "Talking with Drew, we thought he could be a goalkeeper that can help us this year. We're looking to add players in this position that can fit different profiles and qualities. I think he has good tools for us."
Smir says Keeshan called to let him know that FC Dallas had selected him.
"He said they're a club that likes to play out of the back and they need keepers who are good with their feet and capable of doing that, and that I have the tools to do that and they're excited about me," the Greensboro Day School alumnus says.
MLS veteran Jimmy Maurer is the only keeper on FC Dallas' senior roster and, while Smir won't be the only other goalie in camp, he sees as "a real opportunity for me to squeak onto the first team, which is super-exciting."
A first-team contract, maybe as a third goalkeeper, while playing games for North Texas – much like a two-way deal that allows players to develop in the NBA G-League – is a possibility that Smir also would welcome. The two clubs train at the same facility, and FC Dallas has a reputation for developing young talent.
"There's a lot of opportunity for going up or down," Smir says. "It's just seeing how preseason goes and taking it from there."
Whenever his soccer career is over, Smir hopes to put the UNC degree he earned in Information Science to work, maybe even in the sport he's played since he was 5 years old. He did some data analytics work two summers ago with British-based Total Football Analysis magazine on goalkeeping.
"It was really cool and I enjoyed it," he says. "Whether I end up doing data analytics for soccer or finance or something else it's given me a great base for a lot of different sectors."
Another experience that's given him a great base for the future was his time at UNC. On the field, Smir was a four-year starter who gave up just 56 goals in 66 games and was a second-team All-ACC selection in 2020. Off the field, he also matured.
"It was amazing," Smir says. "I grew so much as a person. Thinking back to my freshman self, not just as a goalkeeper but as a person, I've just developed so much. ... I met some people who I'll be brothers with my whole life, and I met my girlfriend there.
"It was bittersweet at the end of this season, knowing that was it for Carolina, but it was also super-exciting knowing that this was going to happen."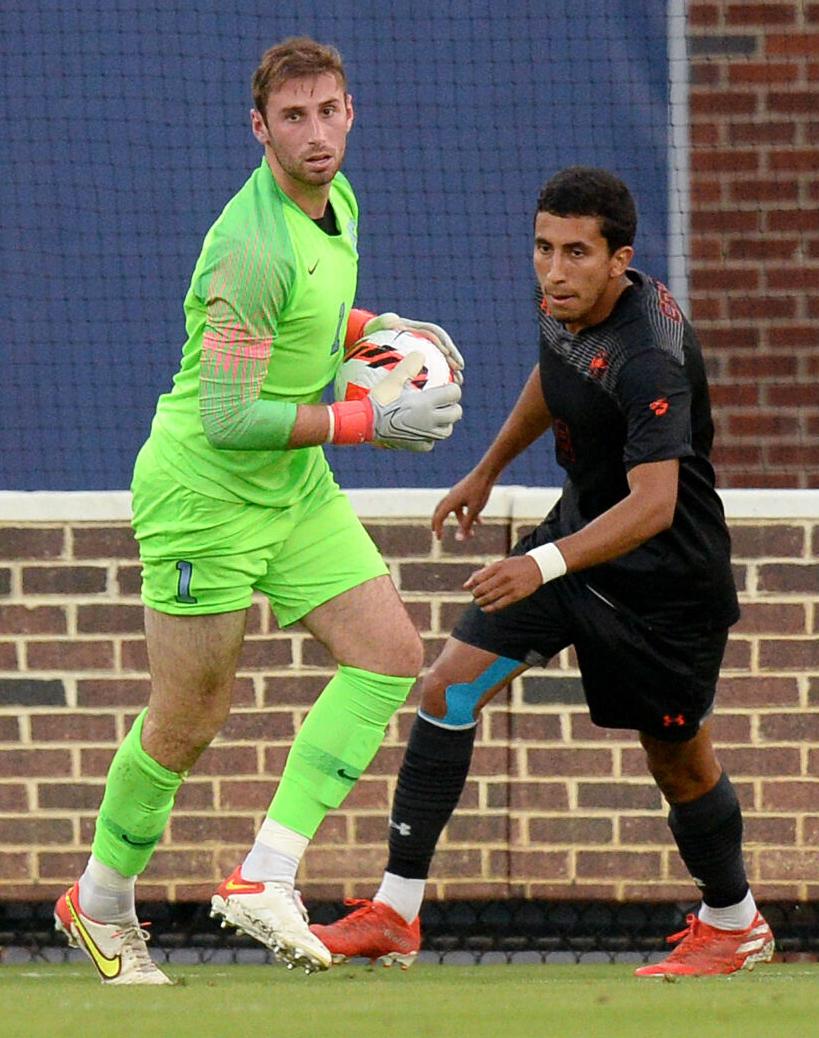 Joe Sirera's five favorite stories of 2021
The five stories Joe Sirera wrote in the past year that he would recommend reading.
Northern Guilford's Erik Westberg and Northwest Guilford's Kevin Wallace have a friendship that goes back more than a decade and brings them together after games. The gathering will be more interesting this week because their teams meet on the field.
Panthers coach Steven Davis and his son, Steven II, head to Chapel Hill on Friday night seeking a NCHSAA Class 3-A football title.
The two-sport standout from Reidsville will take the competitive edge he got from his late father, Curtis, to the N.C. State basketball program after winning another football state title with the Rams.
Page girls coach Tim Nash coached club and high school soccer for more than 40 years. Also a published author, he suffered a fatal heart attack after covering a high school football game Friday night for Greensboro.com.
Grimsley wins the school's first NCHSAA football championship since 1960, beating Raleigh Cardinal Gibbons 28-8 in Class 4-A.