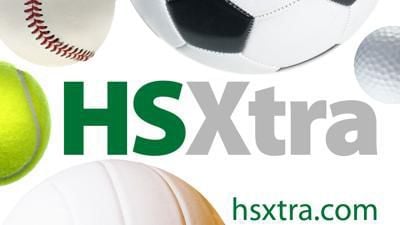 A recap of the Dudley girls basketball team's 62-56 loss to Charlotte Catholic in the first round of the Class 3-A playoffs.
Why the Panthers lost
Dudley missed 11 of its first 12 shots, most of those being 3-point attempts against the Cougars 2-3 zone. The Panthers finally started coming together in the second quarter, cutting the lead to 20-17, but then senior center Quinzia Fulmore picked up her second foul and went to the bench. After that, Charlotte Catholic went 18-0 run to take control at halftime. Trailing by 20 or more for most of the second half, Dudley made a furious rally late in the fourth quarter, cutting the lead to 59-54 with 29 seconds to play. But the Cougars made three-of-four free throws after that to seal the win.
Stars
Blanca Thomas: 19 points, 15 rebounds, seven blocks.
Imelda McMenamin: 14 points.
Dani Kacerosky: 11 points.
Diamond Monroe: 20 points.
Quinzia Fulmore: 12 points.
Notable
• With each three-point miss by the Panthers, the Charlotte Catholic zone sank more and more into the lane, preventing senior center Fulmore from getting into a rhythm.
• Charlotte Catholic started three freshmen, including Thomas, who dominated on both ends of the floor.
• Dudley went into the game with perfect records of 7-0 from the Piedmont Triad season and 11-0 overall.
What they're saying
• "What they do is pressure and in the first quarter we didn't handle it well. Once we started attacking, we started getting get some good looks. We went zone the whole game and we were going to make them hit outside shots we made a big run." – Charlotte Catholic coach Bobby Conrad.
• "It just seems like we were out of synch, both offensively and defensively. We just didn't couldn't get any continuity. We've hit them (three-pointers) them all season long and tonight they just wouldn't fall. It was just a testament to their game plan. They just need to understand that you can't take anything for granted because if you take things for granted, it doesn't always work out for you. We missed more than a dozen free throws. When I gave them the keys to the game, I told them we've got to hit our free throws and we can't turn the ball over in multitude. Unfortunately, we didn't do that tonight and we didn't end up where we wanted to be." – Dudley coach Frank McNeil.
Records
Charlotte Catholic: 11-3.
Scoring summary
Charlotte Catholic 17 21 15 9 – 62
Charlotte Catholic: Blanca Thomas 19, Imelda McMenamin 14, Dani Kacerosky 11, Olivia Fava 6, M.C. O'Brien 3.
Dudley: Diamond Monroe 20, Quinzia Fulmore 12, Marissa Wooten 9, Mariah Frazier 8, Chelsie Powe 4, Anayah Underwood 2.