GREENSBORO — All-Area football player Nick Mackovic was preparing for his senior season at Page with two goals in mind: earning a major-college scholarship and winning a state championship.
But on the eve of the spring skills development period, Mackovic found himself without a head coach. Kevin Gillespie, who had guided Page to three state championship games and one title in 11 seasons, resigned to take the job at Asheboro.
"It was really tough, to be honest," said Mackovic, a three-year starter at center. "He was almost like a father to me. I spent countless hours with him in the weight room and on the field, so to lose him was hard."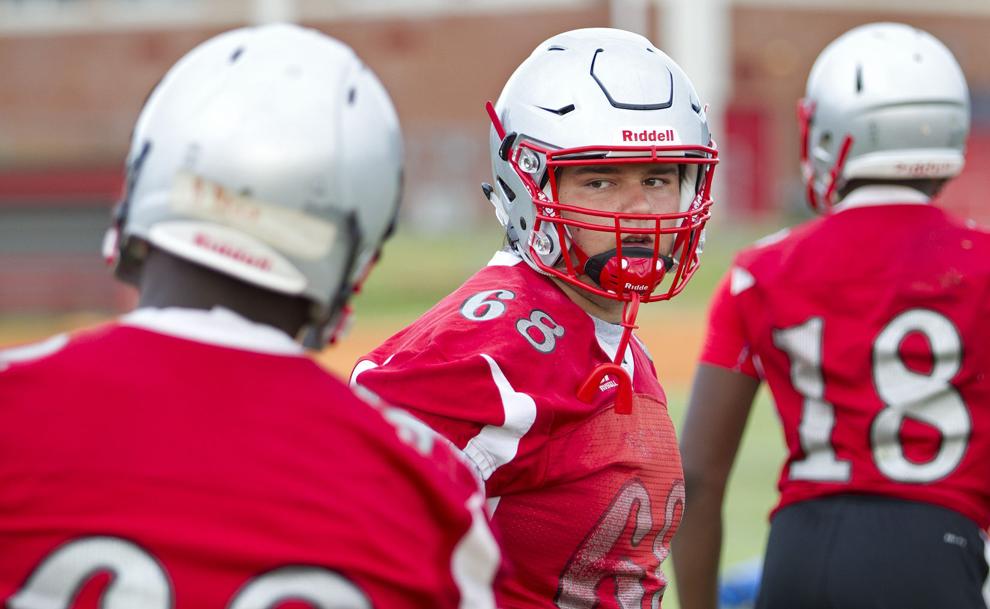 That's a feeling players have had since last season at 11 of the 21 football programs in Guilford and Rockingham counties and Bishop McGuinness. Each has hired a new head football coach.
At Southern Guilford, players are working with their third head coach in as many years — and the Storm won its conference each of the past three seasons.
"The first time, it was a surprise," senior linebacker Patrick Clegg said of the changes. "But the second time nobody was really surprised, because it had happened before."
After nine months and counting of unprecedented turnover, 111 out of just more than 400 high schools in North Carolina have new head football coaches, said CarolinaPreps.com Editor Chris Hughes, who monitors coaching changes statewide. (See chart below)
T.W. Andrews and Rockingham County High each is on its third head coach in as many years. There have been three coaches in four years at Northeast Guilford and Western Guilford.
For Mackovic and the Page Pirates, spring skills development went on, led by assistant coaches who didn't know if they would have jobs once a new head coach was hired. Following that two-week instructional period, Page hired Northwest Guilford Coach Jared Rolfes.
"Northwest, they found out even later than we did, so I really felt for them," Mackovic said. "I know some of their players well, and we've spoken about how they felt, and they kind of felt betrayed.
"I did as well at first. It was hard for me to understand, but you have to do what's best for your family, and that's what (the players) have to realize — that these coaches just want to do what's best for their family."
Though coaches should be able to change jobs, is having eight new head football coaches among 15 public schools in Guilford County what's best for the sport and, most importantly, for Mackovic and the rest of the players?
Of the 11 new head coaches among the 21 football-playing schools the News & Record covers, eight came from schools in the area (See chart below). Those coaches' reasons for moving included everything from seeking "a different platform" (Rolfes, from Northwest Guilford to Page), moving up from assistant coach to a head coaching position or taking a job closer to home (Earl Bates, from Southern Guilford to Northeast Guilford).
One coach who had an opportunity to move but didn't is Eastern Guilford's Doug Robertson. When Gillespie left Page for Asheboro in May, Robertson interviewed for the Pirates' job, but he chose to return to the program he had guided to the NCHSAA Class 3-AA championship game in 2016.
"Schools are trying to find the best coach they can for their school, and you can't blame them for that," Robertson said. "At the same time, you can't blame a coach who's been contacted by a team for talking to them. … I felt like at the end of the day Eastern Guilford was a better place for Doug Robertson, and that's why I stayed."
For some coaches, the choice to move was not theirs. Mike Gebbia was let go after one season at Rockingham County, and Adam Clay was replaced after two at Western Guilford. Both programs have struggled in recent years, but there are always expectations.
"A lot of schools want things to happen overnight," said Dudley Coach Steven Davis, whose teams have won four state championships in his 13 seasons. "You have to give a coach and his staff a chance to build. It doesn't happen in a year or two.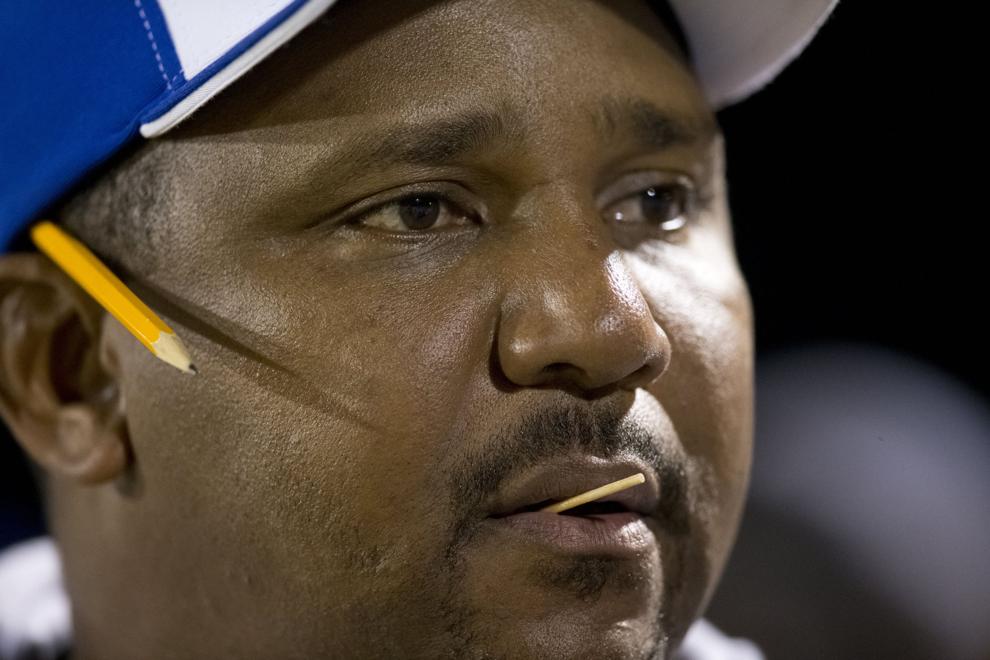 … You have to be special and have special talent to make it happen that quickly."
And when a program is winning, that just raises expectations. Southeast Guilford decided to replace Fritz Hessenthaler after his teams went 100-72 and reached the playoffs in 12 of his 14 seasons.
"I know one thing: If Dudley went 8-4, they'd be on Steven Davis' tail," said former Northern Guilford Coach Johnny Roscoe, who won four state titles in eight seasons with the Nighthawks. "The expectation there is you're going to play for a state championship."
For some who leave the coaching profession and many who leave Guilford County or North Carolina to coach elsewhere, it simply comes down to money.
Head football coaches for Guilford County Schools are paid a base teaching salary that is determined by their experience and any special certifications or advanced degrees they may hold. Their coaching salaries are paid as a supplement to that base, which is paid on a 10-month basis.
The range of supplements for head football coaches in GCS for the 2017-18 school year is $4,760 to $6,660, which includes "preseason pay" of $80 per day for up to 12 days. That may seem like a lot of money for a sport whose season begins the first week in August and runs no later than mid- to late-December.
But if you think football coaches only work during those six months, you don't understand the current demands of the job. There are offseason workouts for strength and conditioning, spring skills development, summer 7-on-7 competition and then a week of minicamp before practice officially begins at the end of July.
"In coaching in general, it has become a 24/7, year-round-type of job," Reidsville Coach Jimmy Teague said. "Even in the offseason you're very busy with player development, trying to get players better. If you're not working in the offseason, you feel like you're falling behind."
And if you fall behind, your coaching job may be on the line.
"Yes, you can make the argument that if we want to be competitive, we have to do this, but there is no one saying you have to do it," said Leigh Hebbard, athletics director for Guilford County Schools. "We're paying you for the season, and what you choose to do with the offseason is entirely up to you."
One thing many coaches believe would make the demands of the job a little bit easier to take would be shifting them from 10-month to 11- or even 12-month employees.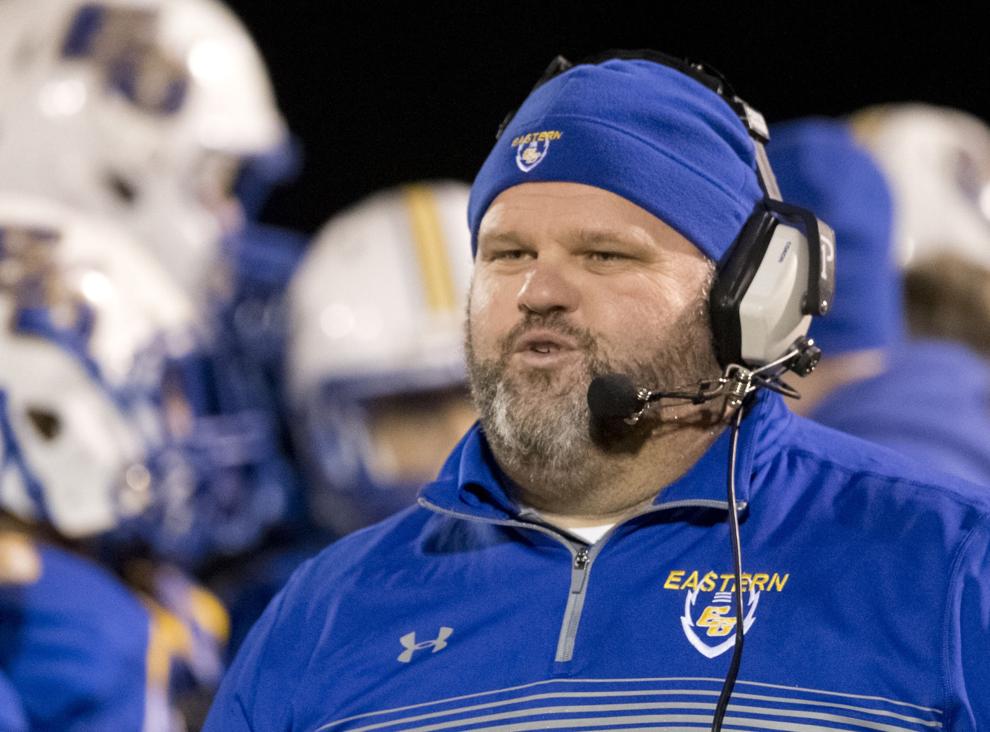 "I think that's absurd, and I'm speaking for all the coaches," Eastern Guilford's Robertson said of the 10-month salary. "We do 12 months, so why aren't we paid for what we do? We do get supplements, and that's their answer. But supplements aren't nearly what a month's pay is, so we do a lot of jobs for basically no money. We do it because we love kids and we love our jobs."
A number of coaches noted that the band directors at GCS' 15 high schools are paid on an 11-month basis.
"That's fine and that's great for them," said Grimsley coach Darryl Brown, "but as a football coach I believe we're here more often than a band director. They deserve that 11-month salary, too, but football coaches deserve an extra month of salary as well. They deserve 12 months, but adding one more month would definitely help coaches stay at a school longer."
Hebbard is sympathetic to the coaches' plight — to a point.
"When you consider how many band directors we have, which is 15, compared to how many coaches do things in the summer and preseason — and football coaches do a lot — it's just … how do you make the argument in the budgetary times we're facing to justify that's what we should be doing right now?" he said. "Is that the best way to use the money the school district has when we've been facing what we have for the last eight or so years?"
In addition to coaching and teaching, paperwork has become a major burden on all high school coaches in Guilford County. The list of forms they handle includes eligibility, residence, concussion, physical and participation fee. Some athletics directors handle some of that paperwork in other counties, and Charlotte Mecklenburg Schools is the only other system in North Carolina that has an athletics participation fee.
"It's another line item of stuff we have to get checked off a list," Roberston said. "Luckily my AD takes a lot of stuff off of me and does a really nice job, but I don't know if all ADs work as hard as mine."
The amount of time the paperwork takes has prompted some coaches to leave the county altogether.
"They're overwhelming the coaches in Guilford County with paperwork," former Ragsdale Coach Tommy Norwood said.
Winston-Salem/Forsyth County Schools pays coaches whose teams have reached the third round of the postseason a playoff bonus of an additional two weeks pay for the extra time they put in with their programs. Guilford County Schools does not, although GCS AD Leigh Hebbard says schools can hold back some money and pay it as a bonus for a deep playoff run.
"We give them the money," Hebbard said of the schools' athletics budgets, "and tell them what the pay ranges are, and they can set up their plan to include that as long as they stay within the range we set for the position."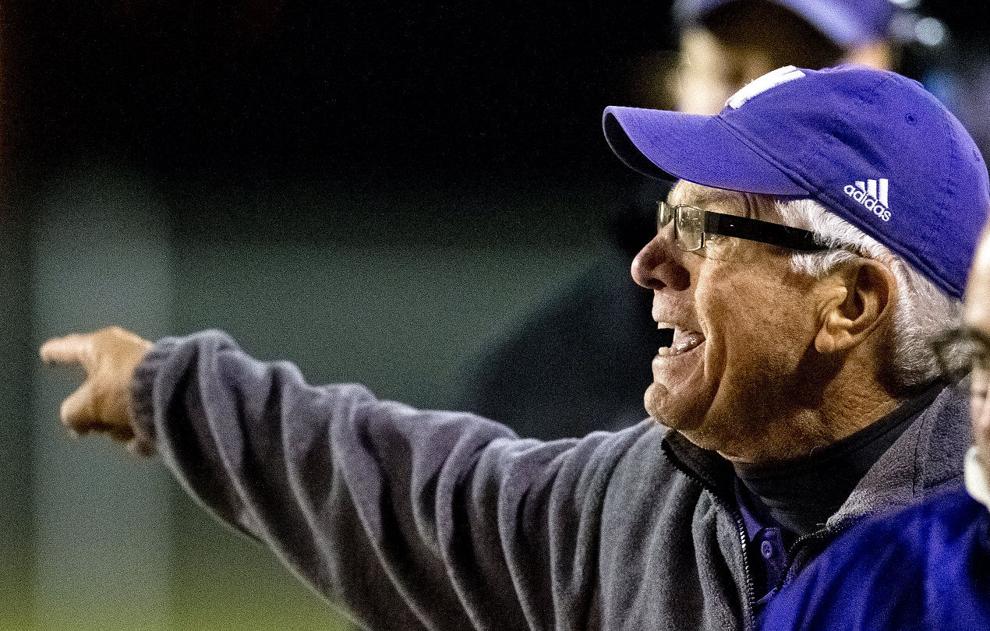 Eastern Guilford's Robertson, whose Wildcats played five playoff games in 2016 and finished their season in the Class 3-AA title game on Dec. 17, says that's not enough.
"I do think there should be playoff incentives," he said. "What other business doesn't do that?"
Roscoe, who retired after guiding Northern Guilford to the Class 3-AA semifinals in 2015, says it's only fair for the extra work playoff coaches do.
"It would be fine with me if they paid you for the playoffs," he said. "In the four years I was at Northern Guilford that we won the state, that's 20 extra games that we played."
Guilford County Schools has not adjusted its coaching supplement pay schedule since the 2004-05 fiscal year. That's a trend that likely will continue for the foreseeable future.
"I've looked at the supplements," Hebbard said. "But until some money loosens up and there's more to work with, I don't know how we can make any change that really matters."
Despite a new athletics participation fee of $45 for each athlete per school year, Guilford County Schools still struggles to fund athletics while trying to pay coaches a fair wage for their work. It's a nationwide concern. Many coaches also see the turnover in their profession in recent years as a symptom of a bigger issue: that not only coaches but teachers are not valued as they once were in North Carolina.
Meanwhile, the state's colleges are graduating fewer education majors each year, and that is being reflected in the dwindling number of young men going into teaching and coaching football. Norwood, whose son Ty teaches and coaches at Southern Guilford, has the same concerns.
"A coach not too long ago asked me, 'Who's going to coach my kid?' " Tommy Norwood said. "That was a very important statement. People are not knocking the walls down to become teachers."
Dudley's Davis said he tells young coaches, "If you're in it for the money, you need to go somewhere else — either college or the next level — especially guys in their 20s."
If a coach does go somewhere else, the high school he leaves could be impacted negatively.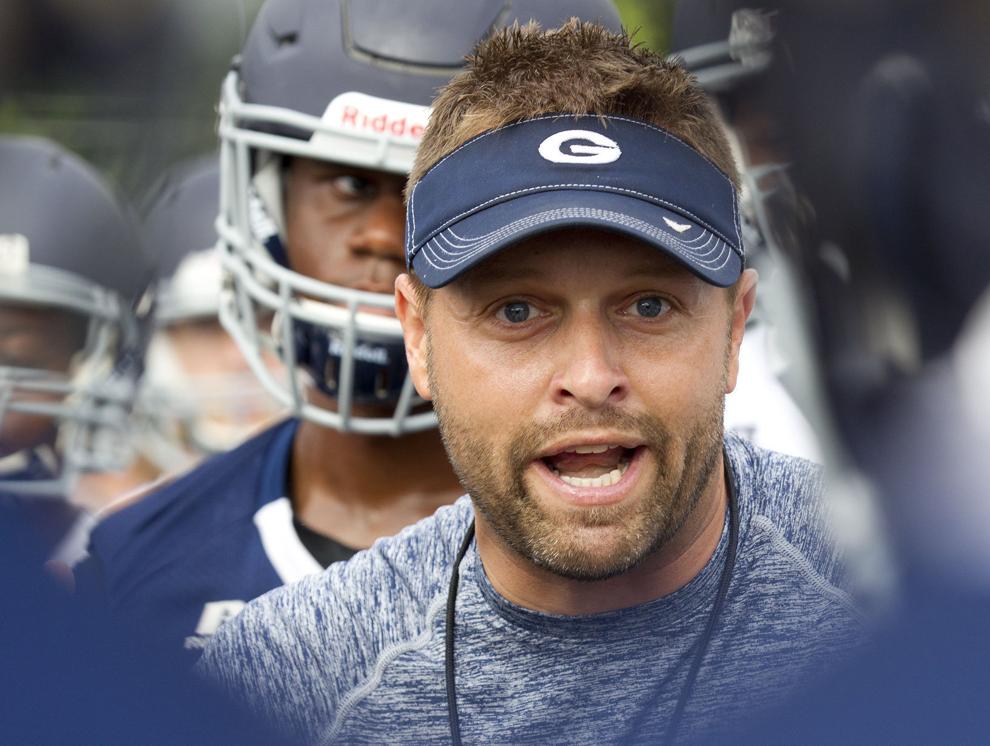 "Without athletics, you would lose so many kids," Grimsley's Brown said. "In the decisions that are made by the powers that be, athletics is not at the forefront of their thoughts. It should be, because it is the best dropout-prevention program we have."
Said Davis: "Here in Guilford County, we're really and truly here for the kids. I just love seeing the young guys grow. I'm not in it for the money. Now, it would be nice to get more money because I have a family, too.
"I was in the gym the other day, and we were doing ropes and some other things, and I looked at about four freshmen and said, 'I can't wait to see those guys when they get to be seniors.' "
Norman Weeks was Page's defensive coordinator and taught AP history at the school for more than 10 years before moving to Asheboro High School in June.
"There is a huge disconnect between the entire population of Americans on what public educators do for kids," he said.
"I've got students that, after they leave my AP world history class or my IB 20th century class, they are not the same; they're different. They've been challenged and pushed, so when they have been accepted to UNC at Chapel Hill, I was a big part of that. … Last year was the first year that I ever got compensated for that achievement, for moving kids from a normal education to a much higher level of education.
"Football is supposed to be doing that, basketball, soccer, all the sports, but it's not recognized. … Right now public sentiment is teachers are lazy, they don't do what they are supposed to, they take summers off, coaches sit there and roll a ball out in P.E., they've got it made.
"Until that changes, it will be the same."
Contact Joe Sirera at 336-373-7034, and follow @JoeSireraNR on Twitter.