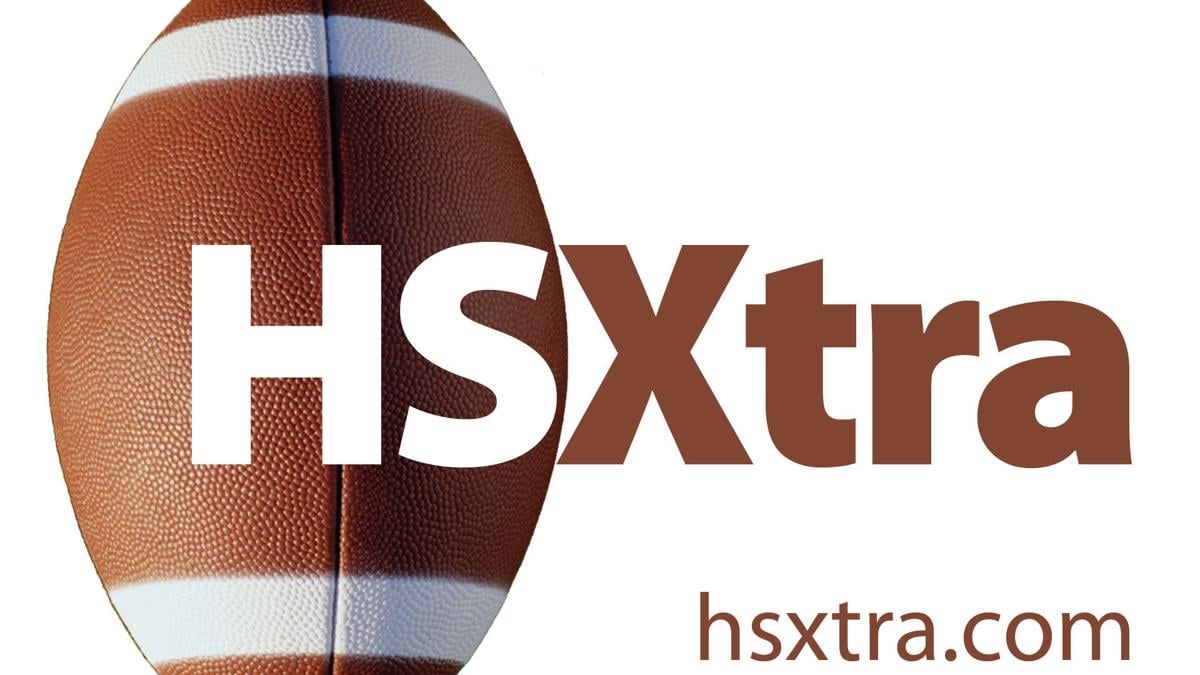 KERNERSVILLE — The second time around was even sweeter for the Glenn Bobcats.
Glenn clinched the Central Piedmont 4-A Conference football championship and an automatic bid to the NCHSAA 4-A state playoffs with its convincing 35-13 at East Forsyth on Friday night.
The win was the Bobcats' second this season against the Eagles. Glenn won the season opener Feb. 26, a non-conference game, 18-0.
There was no ice water bath for Glenn coach Antwon Stevenson after that first win as there was Friday night. But there were some sweet dance moves, as has been Stevenson's custom after wins, that were also in full effect Friday night.
A delay of two hours and 35 minutes because of lightning was only a brief interruption of Glenn's crowning achievement. Glenn led 14-0 when the delay came after completion of the first quarter and then 28-0 at halftime.
What it means
The Bobcats wrapped up the regular season 3-1 in the conference and 5-1 overall. East Forsyth (3-1, 4-2), the two-time defending 4-A state champion, will hope for a wild-card bid to playoffs after finishing second in the conference.
On the outside looking in for a playoff bid is West Forsyth (2-1, 4-1), which lost its regular-season finale Thursday night against Davie County. Conference winning percentages determine wild-card berths.
Why Glenn won
Senior quarterback Camden Coleman was effective and efficient in making all the big plays. From throwing five touchdown passes to making something out of nothing on a botched punt snap that became a 25-yard run for a first down, Coleman was the Bobcats' catalyst.
Glenn's stifling defense allowed just 145 yards of total offense and held East Forsyth to 41 in the first half, including two first downs. The Eagles entered the game averaging 251.6 yards rushing per game and finished with 105, most of that in the second half.
Linebacker Albert Redd was a punishing force and delivered several big hits throughout the game and completed a pass on a fake punt.
Why East Forsyth lost
The Eagles couldn't sustain drives and couldn't generate momentum. Jordan Timmons tipped a pass and made an interception on the first play from scrimmage and returned the ball to the Glenn 20, but the Eagles couldn't capitalize. Andrew Conrad's 38-yard field-goal attempt sailed wide right. East Forsyt had another interception in the first quarter but couldn't take advantage.
Stars
QB Camden Coleman: 10-for-22, 267 yards, five TDs; seven carries, 76 yards.
RB Levine Smith: 15 carries, 87 yards; four catches, 88 yards, two TDs.
Freshman kicker Elisabeth Dykes: 5-for-5 on extra points.
RB Jaquan Porter: Seven carries, 43 yards.
Key plays
• Early in the second quarter, Coleman, who is also the Bobcats' punter, fielded a bad snap on a fourth-and-1 at the Glenn 23 all the way back at the 2-yard line. Coleman dodged several tackles and took off up the left sideline for a 24-yard run and a first down. Five plays later, Coleman hooked up with Smith on a 43-yard scoring play for a 21-0 lead.
• In the first quarter, Stevenson called for a fake punt on a fourth-and-5 from the Glenn 44. The ball was snapped directly to Redd, the up man in the formation, who lofted a pass into the hands of Kedrick Greene that went for 13 yards and a first down. Three plays later, a flea flicker from Coleman to Markell Lloyd resulted in a 43-yard touchdown and a 14-0 lead.
What they're saying
• "The kids have dealt with so much. 2020 was a disaster and just being able to get out here and play football again. I'm just so excited for these guys. You talk about losing three major D1 guys like we did, of course people may have their doubts. We heard the chatter, but what that did was motivate these guys even more. And that's pretty sweet." – Glenn coach Antwon Stevenson.
• "Our offensive line has done a heck of a job all season for us and tonight was no different. This is a huge rivalry game for us, and the stakes were even higher tonight. We knew that (East Forsyth) was a whole new team than the first time we played them, and we showed that we were the bigger team tonight." – Glenn quarterback Camden Coleman.
• "They came out tonight and really challenged our receivers. It was a great defensive game plan by them, and they are so well-coached. But we couldn't get off the field tonight. We would get them in some third-and-longs and I think the backbreaking play was the bad snap on the punt when (Coleman) ran for a first down because we missed some tackles. And that's just being undisciplined, which is something we haven't done the last three weeks." – East Forsyth coach Todd Willert.
Scoring summary
East Forsyth 0 0 7 6 – 13
G–Aronson Cook 15 pass from Coleman (Dykes kick)
G–Lloyd 43 pass from Coleman (Dykes kick)
G–Smith 43 pass from Coleman (Dykes kick)
G–Smith 34 pass from Coleman (Dykes kick)