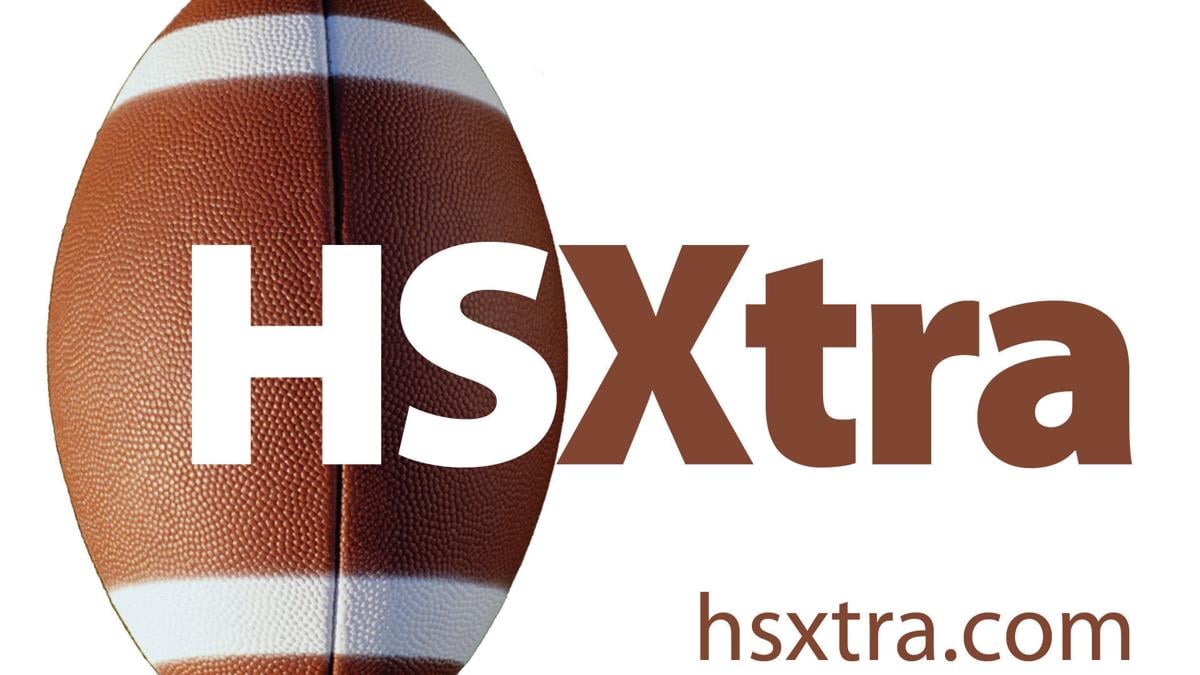 GREENSBORO — Alonza Barnett III continued his aerial assault on Triad football teams Friday, passing for five touchdowns and running for another as Grimsley walloped Ragsdale 63-8 on a rollicking senior night at Jamieson Stadium. The postgame festivities were a roaring celebration for Barnett and his fellow seniors, leaving the quarterback amazed that his high school journey was nearing its completion.
"I'm kind of like, in shock," said Barnett, who helped lead the Whirlies to the NCHSAA Class 4-A championship in the spring season. "It's crazy that it's happened so fast. All glory to God first and foremost. My linemen did a tremendous job up front blocking. Coach (Jesse) Tripp had a tremendous game plan and Nolan Albright had a big night. They help me a lot. They make my job a whole lot easier."
One of the recipients of Barnett's touchdown passes was fellow senior Tyson Resper, whose patience and resilience (and talent) will take him to Catawba next fall.
"It's an honor," Resper said of finding the end zone on senior night. "I've been playing here a long time. It feels great to get one on senior night, a special night just for us. So to get in the box score is just amazing."
Albright's big night consisted of three first-half touchdown receptions, courtesy of all the attention Grimsley's talented wide receivers were receiving from the Ragsdale defense. Time and again, safeties drifted out to keep the receivers from getting deep, only to leave Albright streaking down the field.
"They were just playing me weird," Albright said. "I had one man on me and got down through the middle and was wide open the whole game. Since we've got Alex Taylor and Terrell (Anderson) who have offers as sophomores, you've got to game-plan them and that leaves me wide open."
The win kept Grimsley (4-0 Metro 4-A, 7-0) tied with Northern Guilford and Page atop the conference standings, as showdowns loom with both teams. Head coach Darryl Brown was more than pleased with his team's resounding victory on a wet night.
"I thought it was the best we've played all year, especially in the first half," he said. "We were really sharp. We didn't make a lot of mistakes and played really disciplined. We made plays on both sides of the ball and were really good up front. I think we're getting better each and every week, so I was just really proud of our guys."
While the win was important to the Whirlies, it comes during an emotional time for Brown. His grandfather, legendary coach C.K. Siler, passed away this week and a memorial service is scheduled for Monday. Siler was a huge influence on Brown, and the Whirlies wore helmet stickers honoring the man. However, that's not the only way Brown's players honored Siler.
"He'd have been proud of them tonight," Brown said. "That's how his teams used to play. He'd have been proud of them, for sure."
G — Nolan Albright 18 pass from Alonza Barnett III (Jackson Henry kick), 1st, 8:48
G – Alex Taylor 21 pass from Barnett (Henry kick), 1st, 5:17
G — Barnett 13 run (Henry kick), 1st, 3:18
G — Albright 42 pass from Barnett (Henry kick), 1st, 0:19
G — Tyson Resper 39 pass from Barnett (Henry Kick), 2nd, 8:47
G — Tamorye Thompson safety, 2nd, 6:16
G — Albright 18 pass from Barnett (kick failed), 2nd, 5:05
G — Khalil Stimpson 11 run (Henry kick), 2nd, 2:29
G — Ja'carion Maynard 48 run (kick failed), 2nd, 0:14
R — Amir Mitchell 7 run (Mitchell run), 3rd, 3:29
G — Jamarie Davis 11 run (Henry kick), 3rd, 0:30
Contact Joe Sirera at
336-373-7034, and follow
@JoeSireraSports on Twitter.