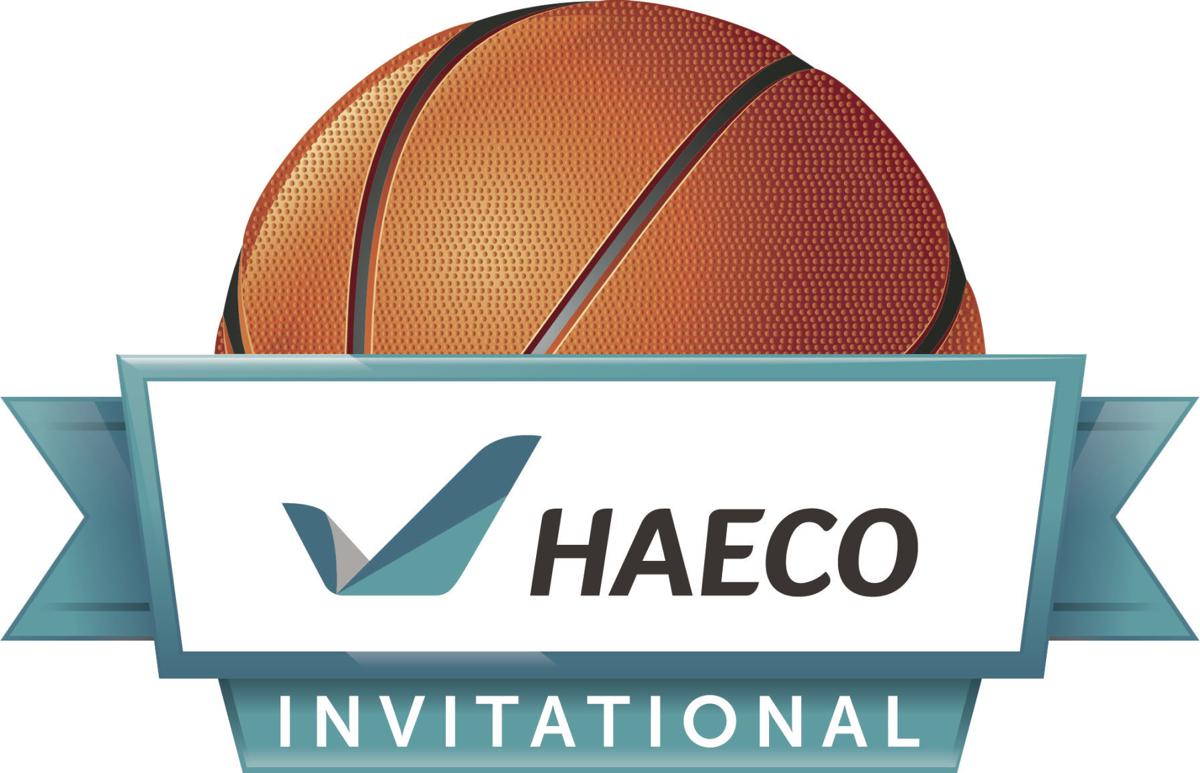 GREENSBORO — Besides the disappointment that the 2020 HAECO Invitational basketball tournament is canceled, the participating schools won't be able to count on the annual donations from the Greensboro Sports Council in a year in which all athletics budgets are being squeezed – or worse.
"From a financial standpoint, it will have an impact on us," Dudley athletics director Art Wade said. "I think most athletics directors in Guilford County have prepared for a downward year as far as finances are concerned. You try to just buy the necessities and eliminate those things that you don't really need this year. As an AD you have to figure it out. … You have to hope that you've prepared and you have some reserve funds somewhere."
Ticket sales and the Sports Council's corporate partnerships provided funding for eight schools: Dudley, Greensboro Day, Grimsley, Northern Guilford, Northwest Guilford, Page, Ragsdale and Smith. The Sports Council donated $100,000 this year, which averages $12,500 per school. Included in the contributions to the schools from the 2019 tournament was an extra $525 per school to replace some of the revenue lost because of COVID-19.
"It's going to affect all of us," Greensboro Day boys coach Freddy Johnson said. "That's money you count on to be able to use for your entire athletics budget, and now it's gone."
With the N.C. High School Association's decision to postpone the first high school basketball games to Jan. 4 and to limit teams to 14 regular-season contests because of the COVID-19 pandemic, it became clear that the HAECO and other holiday tournaments were in jeopardy. The 2020 edition of a tournament that has been played since 1976 was scheduled for Dec. 26, 28 and 29 at the Greensboro Coliseum Special Events Center.
"It's a huge disappointment for our team and our coaching staff," said Johnson, who also is Greensboro Day's AD and whose Bengals have won eight of the last nine boys titles. "We always look forward to playing in the HAECO. The Sports Council and the Coliseum do such a wonderful job of running it. It's a first-class event."
The changes the NCHSAA made to the high school basketball schedule made it "impossible for the tournament to be contested during its traditional dates," the council said in a news release. "Dates later in the season were considered, but the Sports Council's board of directors quickly reached consensus on canceling the tournament during its September meeting due to scheduling challenges and uncertainty around capacity limits. Unlike professional and college sports, the board concluded that the tournament could not be played without fans because ticket sales and corporate partnerships raise the funds that are donated to charities and the participating schools after each tournament."
Besides the contributions to the schools, the council awarded four $2,000 Bill Lee Scholarships, made a $1,500 donation to Ready for School, Ready for Life in honor of outgoing tournament chairman Frankie Jones and gave a $1,000 donation to the Corrigan Faircloth Chapter of the National Football Foundation to sponsor a scholarship.
What's also gone is the opportunity to play in a showcase event for Greensboro high school basketball. Wade won a title as a coach at Smith, so he knows what the tournament founded as the Little Four Invitational means to the city, particularly the Dudley community.
"First and foremost, it doesn't give our kids an opportunity to participate this year over Christmas break," Wade said. "It's always a celebration for the holidays with a lot of alumni coming into the city and coming home. Playing in front of those alums serves both the kids to be able to perform in front of that crowd and that crowd being able to come home and cheer for their Panthers."
The Sheetz Invitational, the annual holiday basketball tournament at Southwest Guilford run by Southwest and High Point Central, also has been canceled for 2020. Southwest athletics director Brindon Christman said the dates for the 2021 tournament will be Dec. 28-30.
"Unfortunately, we really don't have any other choice" but to cancel this year's event, said High Point Central AD Mike Cook.
Eastern Guilford also has canceled its annual holiday tournament, AD Jay White said.
With the HAECO off its schedule and NCISAA schools allowed to play earlier, Greensboro Day will compete in the Beach Ball tournament in December in Myrtle Beach, S.C., but "the HAECO's like home to us," Johnson said. "This will be the first time I'll miss one, either as a fan or a coach."
Contact Joe Sirera at 336-373-7034, and follow @JoeSireraNR on Twitter.
Get in the game with our Prep Sports Newsletter
Sent weekly directly to your inbox!