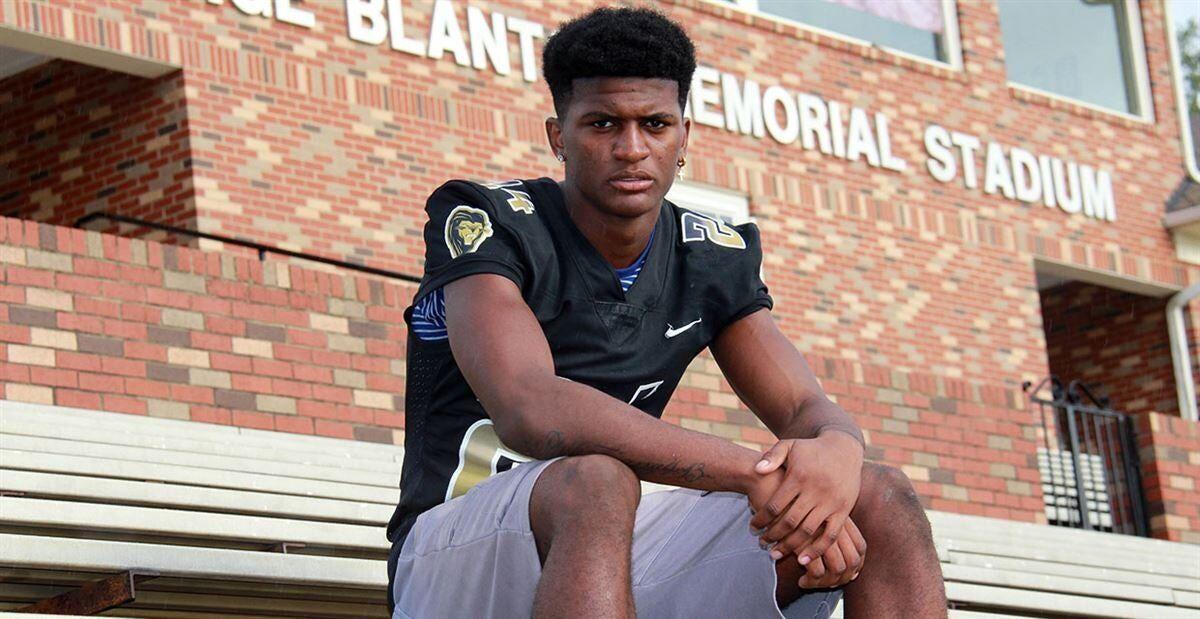 HSXtra.com's Joe Sirera looks at four high school football players who will be in the spotlight Friday night in NCHSAA regional semifinals against area teams:
MALAKI HAMRICK, senior, DE, Shelby
Hamrick is a consensus four-star recruit as an edge rusher for the Golden Lions and will take his considerable talents to North Carolina next season. The No. 162 overall player and No. 12 edge rusher in the country in 247Sports' composite rankings, Hamrick uses his length (6-feet-4, 205 pounds) and speed to disrupt offenses on the outside and serves as a perfect complement to Santana Hopper (see below) for a Shelby team that has forced 24 turnovers this season. He'll try to add to his season totals of 30 tackles for losses and 12½ sacks when Reidsville visits Shelby on a Class 2-A West matchup.
SANTANA HOPPER, senior, DT, Shelby
Another beast on the defensive line for the Golden Lions, Hopper is committed to Appalachian State. A different body type than teammate Malaki Hamrick (see above), at 6-feet-1, 280 pounds, Hopper is just as effective. The No. 56 defensive tackle in the country and No. 10 player in the state, according to 247Sports' composite rankings, Hopper has 29 tackles for losses and 10 sacks. He's also blocked three punts this season, so Reidsville needs to be aware of where he is on special teams, as well.
DAYLIN LEE, junior, QB, Shelby
A first-year starter at quarterback, Lee has put up numbers that look as if they might belong to a Reidsville quarterback. The 6-foot-3, 180-pound junior has passed for 2,942 yards and 37 touchdowns this season with just one interception. Lee is not a threat to run the ball, but he doesn't have to be with sophomore Bricen Kee and senior Jalon Petty each accounting for at least 560 yards and eight touchdowns on the ground. That type of balance will present a huge challenge to the Reidsville defense.
ZAMARI STEVENSON, senior, ATH, Statesville
Stevenson is the leader of an offense that averages 40.4 points per game. The 6-foot, 160-pound senior doesn't throw often (85-of-117 passing, 73 percent, 1,237 yards, 14 TDs, 5 INTs), but is efficient when he does. Stevenson is just as dangerous with his feet, rushing for 731 yards and 18 TDs, and caught seven passes for 165 yards and two scores early in the season. Defensively, he leads the Greyhounds with four interceptions. Dudley shouldn't have any trouble locating Stevenson on Friday night in the Class 3-A West matchup in Statesville. He'll be around the ball.
Contact Joe Sirera at 336-373-7034, and follow @JoeSireraSports on Twitter.